Sandwiched by high-rise-laden Long Island City to the north, vibrant Williamsburg to the south, and a glistening waterfront to the east, Greenpoint, Brooklyn is NYC's bastion of chill. Once the city's industrial focal point with factories and maritime business aplenty, the neighborhood has incorporated its historical past with sleek new developments for a decidedly easy-going present. While green spaces are scarce, the area has an abundant supply of good food and drink. So take some time to stroll down its charming, alphabetically-ordered streets and find out why locals love Brooklyn's northernmost neighborhood.
Greenpoint Rentals Under $3000 on StreetEasy Article continues below
Why Is Greenpoint, Brooklyn a Great Place To Live?
Expect an old-school neighborhood vibe from Greenpoint, meaning you can look forward to being on a first-name basis with your local baristas. "It feels like a small town," says resident Will Stein. "It has its own identity, and people seem to lean into being here."
How Much Does It Cost To Rent or Buy in Greenpoint, Brooklyn?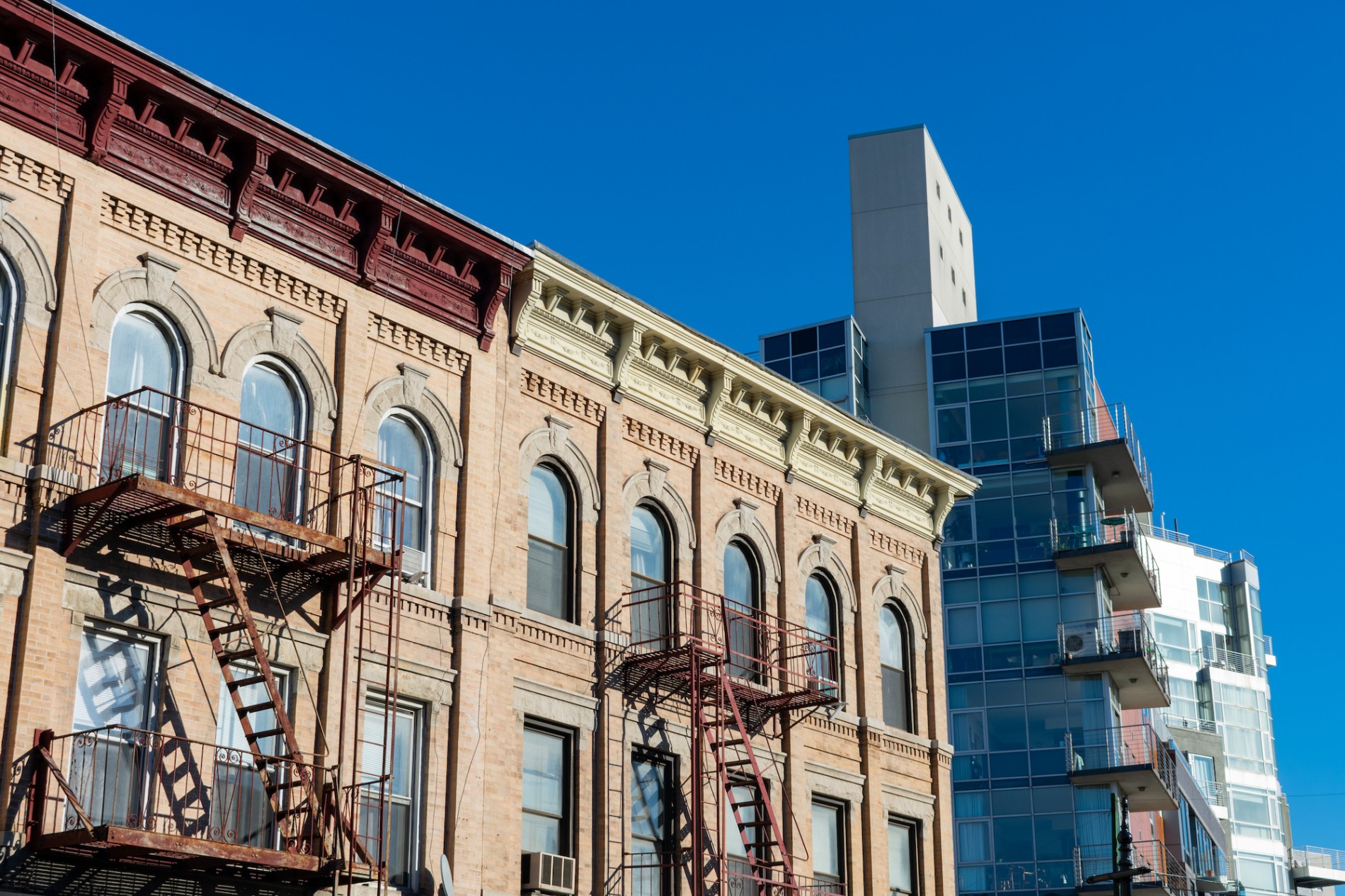 If you're looking to rent in Greenpoint, Brooklyn, know that the median asking rental price was $3,500 as of December 2021, a significant increase from the $2,650 from the same period last year. For a complete picture of the neighborhood's rentals, check out all of StreetEasy's Greenpoint rental listings here.
For potential buyers, know that the median sales price is $1.7 million as of December 2021. Of course, you'll find options at a variety of price points in our Greenpoint sales listings.
Greenpoint Homes Under $900K on StreetEasy Article continues below
Where To Find Green Spaces in Greenpoint, Brooklyn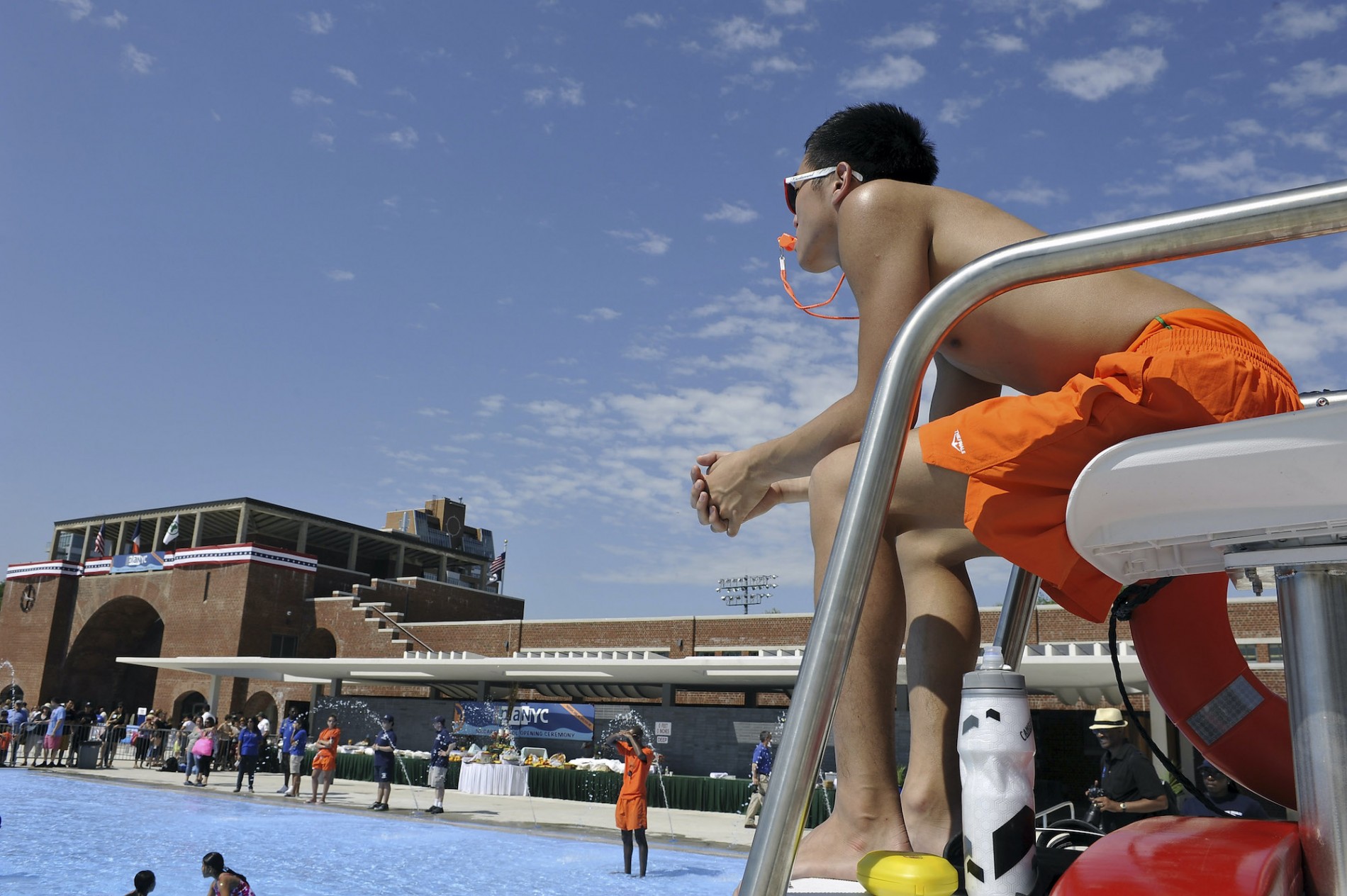 While grass and trees can feel pretty scarce on many blocks, there are public parks for your enjoyment. McCarren Park, which borders Greenpoint, Brooklyn, and Williamsburg, Brooklyn, is a solid option with tennis, basketball, baseball, and even an outdoor swimming pool. In addition, locals love McGolrick Park, a well-maintained space with World War I monuments, an impressive central pavilion, and an abundance of adorable dogs always running around. (Plus, a weekly Sunday farmers' market!)
Local Will Stein also suggests a trip to Kingsland Wildflowers, a rooftop green space, and an initiative dedicated to conservation efforts.
Did we mention that Greenpoint, Brooklyn has a waterfront? Grab a Citi Bike and take advantage of the scenic locale by riding the trail from Kent Avenue to Franklin Street, suggests Danny Duffoo, a broker at Douglas Elliman. For more gorgeous river views, head to Transmitter Park, a calm oasis that was once the WNYC public radio towers' location.
Williamsburg Rentals Under $3000 on StreetEasy Article continues below
Greenpoint, Brooklyn: Historic District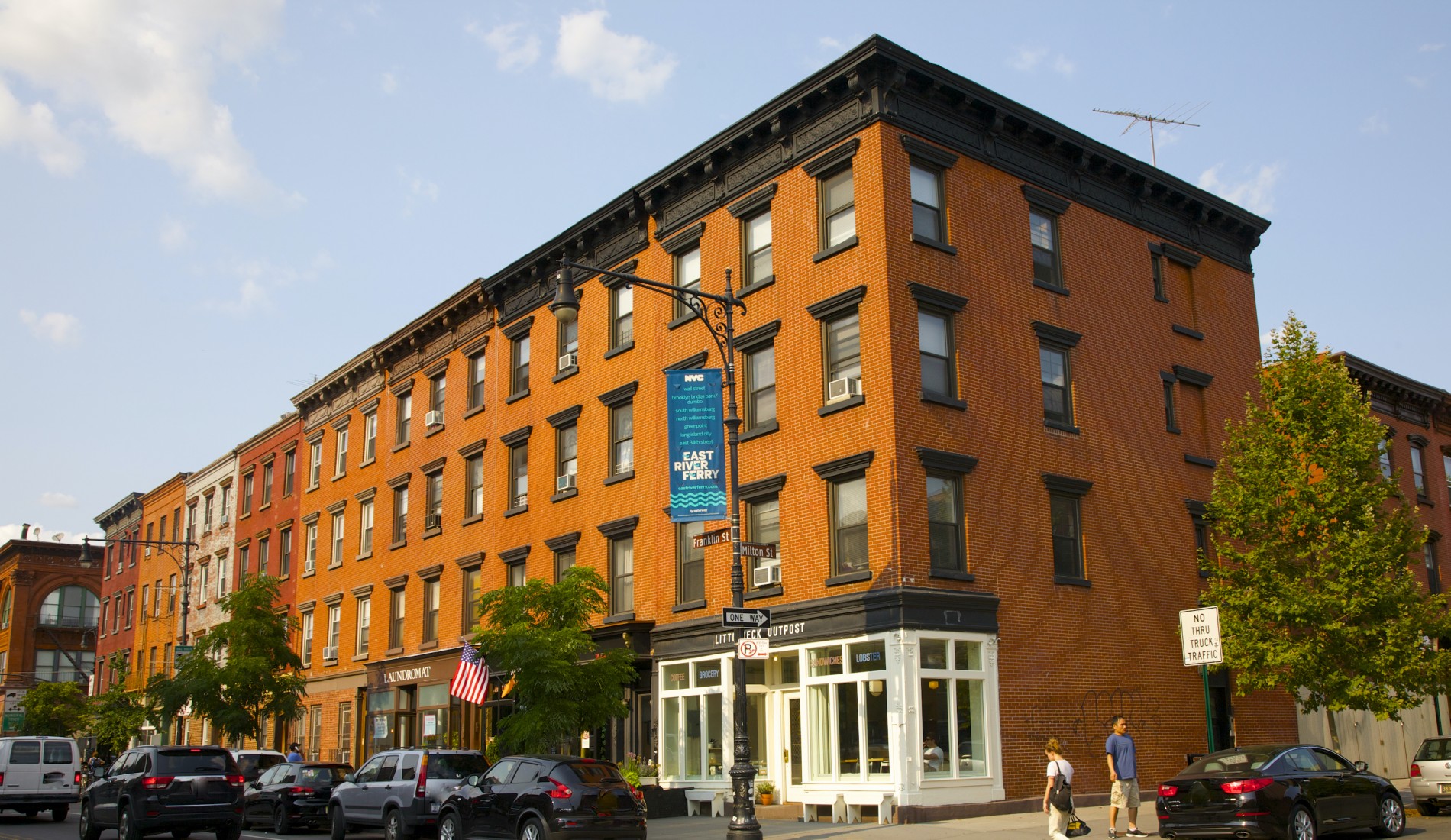 Before Greenpoint, Brooklyn became an industrial hub in the 19th century, it was a lush, forested area — hence its name. During its early industrial years, the area was known for manufacturing marine products, porcelain, glass, and more. A slew of manufacturers set up shop. Greenpoint has many historic buildings that emerged during this early commercial era; an 11-block radius gained landmark status in 1982 in what's now known as the Greenpoint Historic District.
Visitors can still see Greenpoint's industrial past, with buildings such as The Astral, a brick, and terracotta rental building. It was once home to workers for the Astral Oil Works company in the late 19th and early 20th centuries. These apartments all featured windows for outside air, hot water, and amenities like a lecture room and a library at reasonable prices, which was a vast departure from workers' housing standards at the time.
Nearby is The Pencil Factory Complex — a 93-unit condominium, that was once part of the Eberhard Faber Pencil Company's factory. And just a couple blocks north of the historic district, the gleaming Bath Haus condominium recently opened at 139 Huron, an imposing structure built in 1903 as one of NYC's 13 public bathhouses.
Here's one more architectural gem that harkens back to Greenpoint, Brooklyn's past: The sidewalk clock at 753 Manhattan Avenue. The cast-iron timepiece dates back to the 1860s.
Brooklyn Rentals Under $3000 on StreetEasy Article continues below
How Far Is Greenpoint, Brooklyn from Manhattan?
It takes about 25 minutes to get from Midtown Manhattan to Greenpoint, Brooklyn via subway, including a requisite transfer from the E train in Manhattan to the G train covering Brooklyn and Queens. If you have a car, much of Manhattan, Queens, and Brooklyn lies within a reasonable drive. And with the BQE expressway right nearby, jetting out of the city for weekend getaways is an easy affair.
Another terrific public transit option is the ferry system, which has been expanding its service in recent years to serve a larger swath of NYC. Thanks to the ferry, you can hop from Greenpoint to Williamsburg, and down to Wall Street, without ever stepping foot off the boat.
Although some grumble that they wish Greenpoint, Brooklyn were accessible directly from Manhattan by train, the distance most likely helps the neighborhood retain its unique easy-going vibe, unlike the hustle and bustle of Manhattan.
What Kind of Apartments Are in Greenpoint?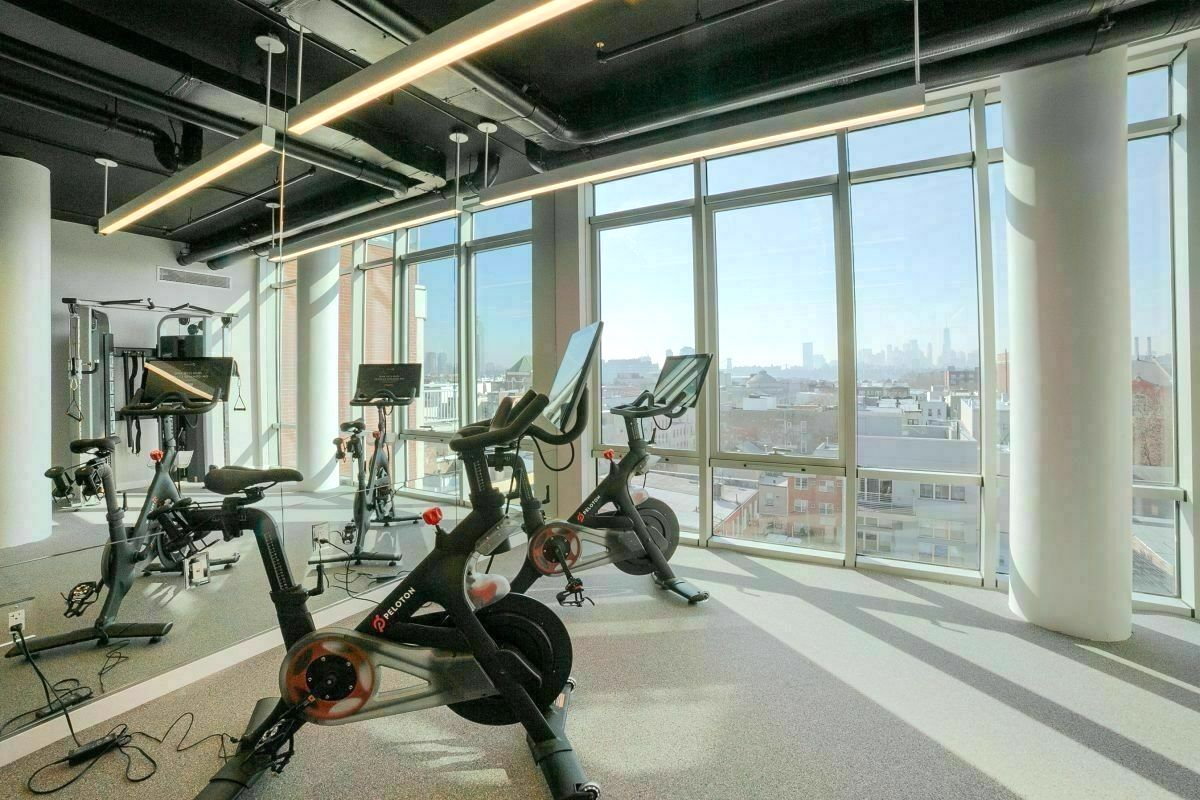 You'll find plenty of townhouses in Greenpoint, Brooklyn, explains Duffoo. That's part of the area's appeal. There's also an abundance of railroad-style apartments. These classic units have rooms leading directly to the next without a central hallway. Co-ops are few and far between, and thanks to a flurry of relatively new development, condos reign supreme in the sales market.
Out of its glitzy waterfront properties, the eponymous The Greenpoint — located at 21 India Street— is a standout 350-residence property. This hybrid building offers rentals and resales with luxury amenities, such as an indoor basketball court, co-working space, a pool hall, and a roof deck.
Duffoo recommends 533 Leonard Street, a boutique 13-unit condo, for those looking for a more intimate building.
What To Eat and Drink in Greenpoint
There's no shortage of good food and drink in Greenpoint, Brooklyn from traditional Polish haunts to uber-modern spots. Pizza lovers shouldn't miss grabbing a slice at Paulie Gee's. Many claim it's the best pizza in NYC.
Duffoo says Pyza, a no-frills Polish restaurant, is one of his favorite neighborhood spots, with amazing pierogies and chicken cutlets at budget prices. When you need to impress a date or friends from out of town, he suggests Citroën, an upscale French restaurant and cocktail bar. And for a hearty Portuguese meal attracting a boisterous crowd for live sports, check out Raizes Churrascaria.
"My go-to lunch spot is a little Japanese cafe called Ashbox," Greenpoint, Brooklyn resident Will Stein says, citing their rotating menu items, great vibe, and killer playlists. He also suggests Bakeri, a bakery, and cafe known for their delicious baked goods and coffee, as well as The Box House Hotel rooftop for a classy evening of small bites and drinks. "Milk and Roses is a bar and restaurant with a back patio that's sensational," he adds.
And if you manage to exhaust all of the restaurants, bars, and cafes in the area (no small feat!), bustling Williamsburg is always just a quick walk, bike, subway, or car ride away.