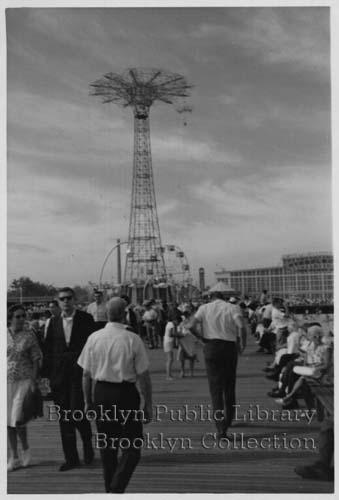 The Parks
Throughout Coney Island's time, it's been home to many different amusement parks, including Steeplechase Park, which included its namesake attraction, where riders would mount "horses" and sprint down parallel tracks in a race to the finish. Luna Park was opened in 1903, but was mostly destroyed by a fire in 1944. It reopened in 2010, and even has a new Steeplechase ride.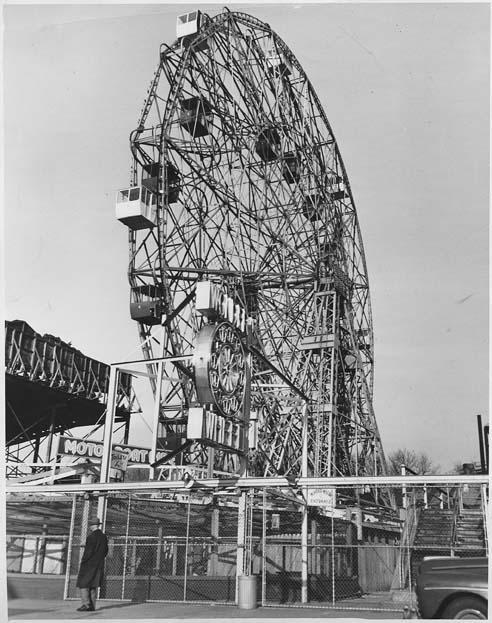 The Roller Coasters
Coney Island was actually home to the first roller coaster in the United States. Built in 1884, the Switchback Gravity Railway consisted of two tracks that ran alongside each other and descended in the opposite direction. Riders had to climb stairs to the top of the platform to board the ride where they sat in cars that travelled at 6 miles per hour down the track. When they reached the bottom, they would climb the second set of stairs for the second track and do it all over again. The ride made about $600 a day at a nickel per ride. Some fast math tells us 12,000 rides were taken a day!
The Thunderbolt opened in 1925 and ran for 57 years until 1982. Although the original Thunderbolt was demolished in 1982, a New Thunderbolt opened in 2014.
Hands down, Coney Island's most famous roller coaster is the Cyclone, which was built in response to the success of the Thunderbolt. The ride opened in 1927 for just twelve cents a whirl/ It's still open today, and is a favorite among both locals and visitors.