Want to live across the street from the Empire State Building, in an affordable apartment in a brand-new building? Hurry and get your application in, as a new lottery has opened for 45 units in a new, mixed-used development at 42 W. 33rd St. The deadline to apply is Dec. 4, 2017.
Eligible applicants must earn at 60 percent of the area median income to qualify for the studio, 1- and 2-bedroom units up for grabs. Those ranges include wages of $31,612 to $40,080 for a single person, up to $57,240 for a four-person household. Rents will range from $867 to $1,123.

The new building, developed by ABH Realty Corp., is a 41-story, mixed-used building with a limestone base and glass tower with a total of 223 apartments. Building amenities will include a fitness center, a spa with a pool and sauna, and a large landscaped terrace on the third floor. The rooftop provides additional amenity spaces, such as an indoor lounge with outdoor entertainment space.
To apply online, visit the NYC Connect site. To request an application by mail, send a self-addressed envelope to: Affordable Housing, 42 West 33rd Street Apartments, 1357 Broadway, Box 309, New York, NY 10018. Applications must be postmarked or submitted online no later than Dec. 4, 2017.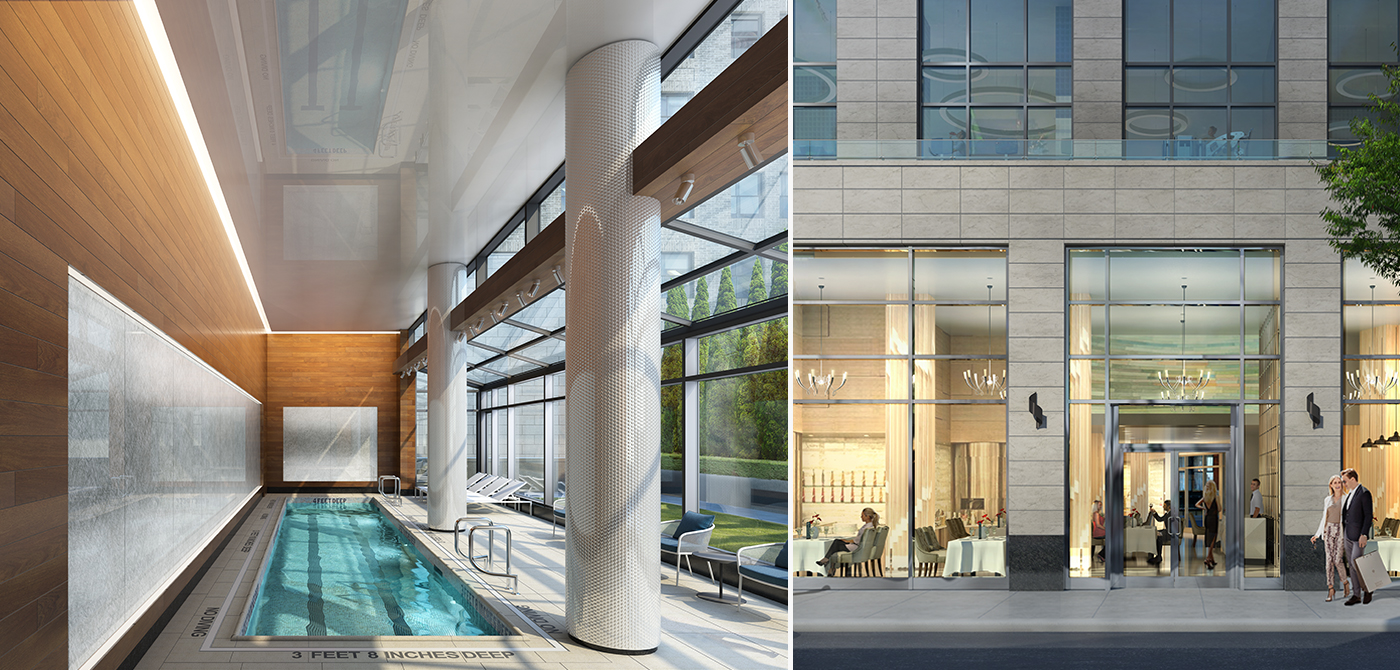 —
Hey, why not like StreetEasy on Facebook and follow @streeteasy on Instagram?
Related: