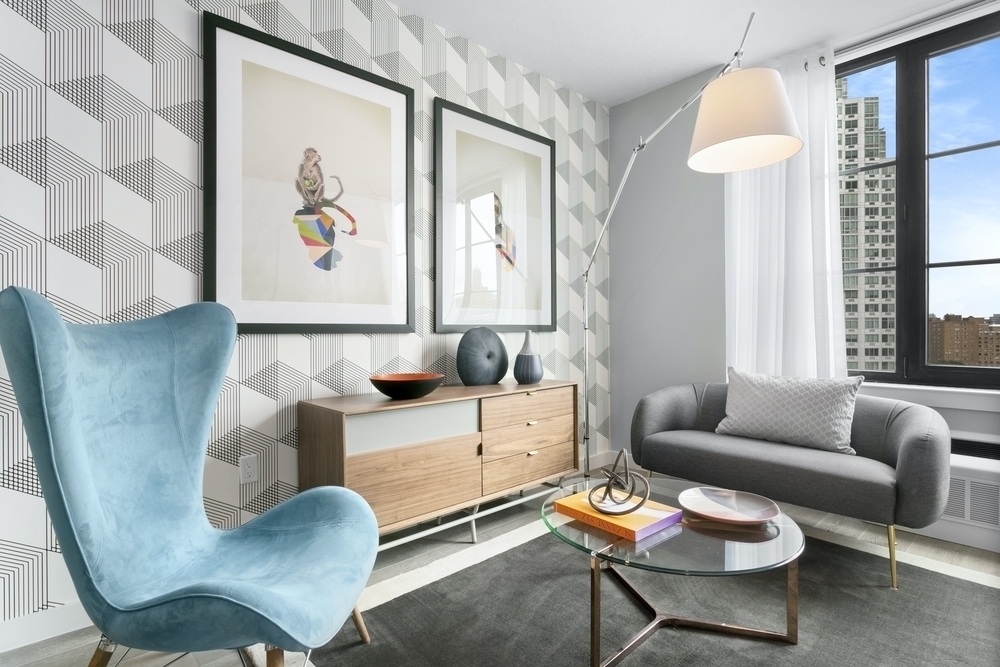 The hunt for an affordable apartment is a struggle for many New Yorkers. We gripe about it with friends, spend hours scrolling through listings, and dream about winning New York City's affordable housing lottery. Chances are, you know someone who's snagged one of these coveted units. And like any good friend, you hopefully bought a congratulatory bottle of wine and immediately interrogated them on how you, too, can beat the odds. With millions of people applying each year for a limited number of units, it's essential to understand the lottery process. The good news is that StreetEasy is here to help with an in-depth explainer about the NYC affordable housing lottery. Hopefully, these tips will increase your chances of winning.
What Is NYC Housing Connect?
It's the official online portal for NYC's affordable housing lotteries, and as of June 2020, NYC Housing Connect relaunched. NYC Housing Connect is where you can browse and apply for available housing lotteries based on household size, income, and your budget. (Pro tip: StreetEasy also reports on the latest housing lotteries.) Be aware that if you haven't used the new Housing Connect site yet, you'll need to create a new account, as your account from the old site won't be automatically transferred over.
According to Emily Osgood, assistant commissioner at the Department of Housing Preservation and Development (HPD), the new site is more user-centric. "We consulted with behavioral design experts to make sure that the questions people fill out in their profile are intuitive," says Osgood.
In addition to being more user-friendly, the site will have more lottery options than ever before, including both rental and homeownership opportunities.
Manhattan Rentals Under $2,500 on StreetEasy Article continues below
What Is Affordable Housing?
Although "affordable" means different things to different people, the HPD defines affordable housing as a unit that costs approximately one-third of a resident's income. Although this sounds like a tall order in New York, where rents veer toward astronomical, the city has a variety of initiatives to make such units available. The lottery system is one of them.
There Are Two NYC Housing Lottery Sites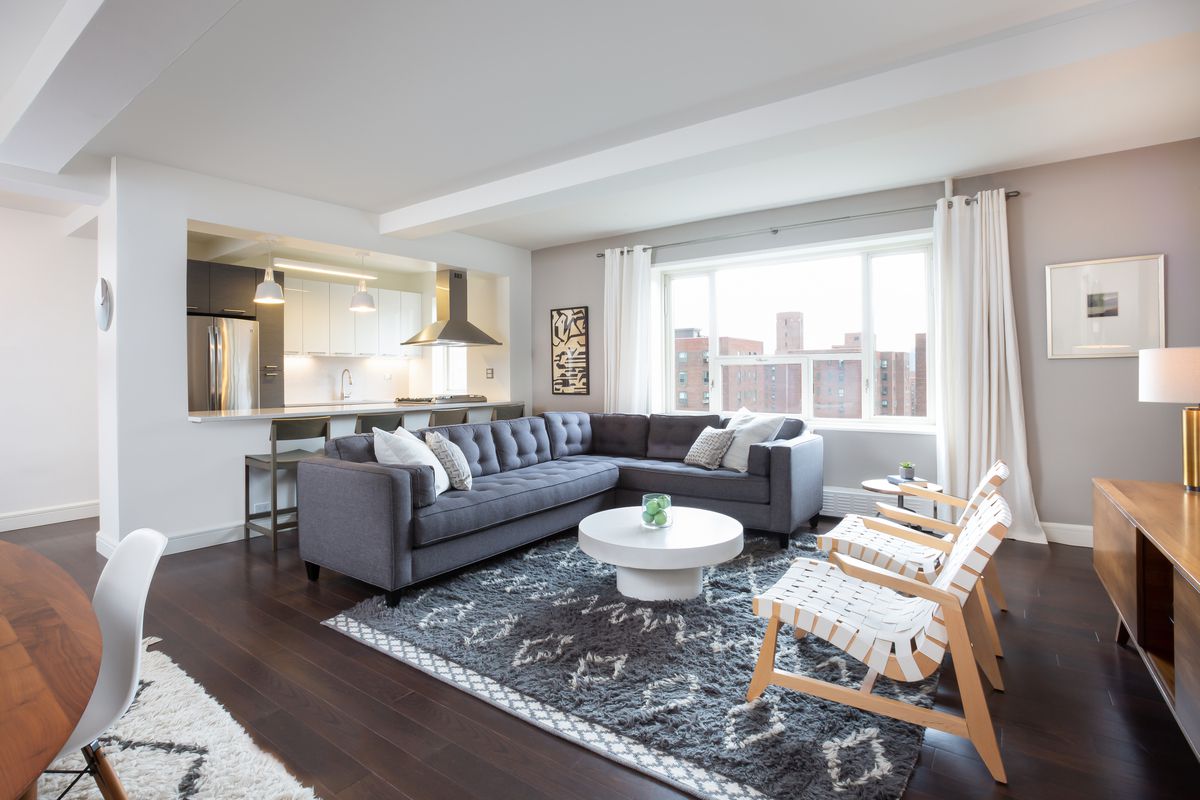 In addition to NYC Housing Connect — the portal that streamlines many affordable lottery units — there's also the lesser-known Mitchell-Lama program, which has its own website. The Mitchell-Lama program, named after two senators, was created to serve middle-income families. It built approximately 135,000 affordable housing units over 23 years. But that number shrunk. Many of these units are now market-rate apartments thanks to an option that allowed buildings to leave the program after a certain number of years. HPD hopes to ultimately streamline the Mitchell-Lama units into the NYC Housing Connect platform in the future.
Brooklyn Rentals Under $2,500 on StreetEasy Article continues below
The NYC Apartment Lottery Offers New Rentals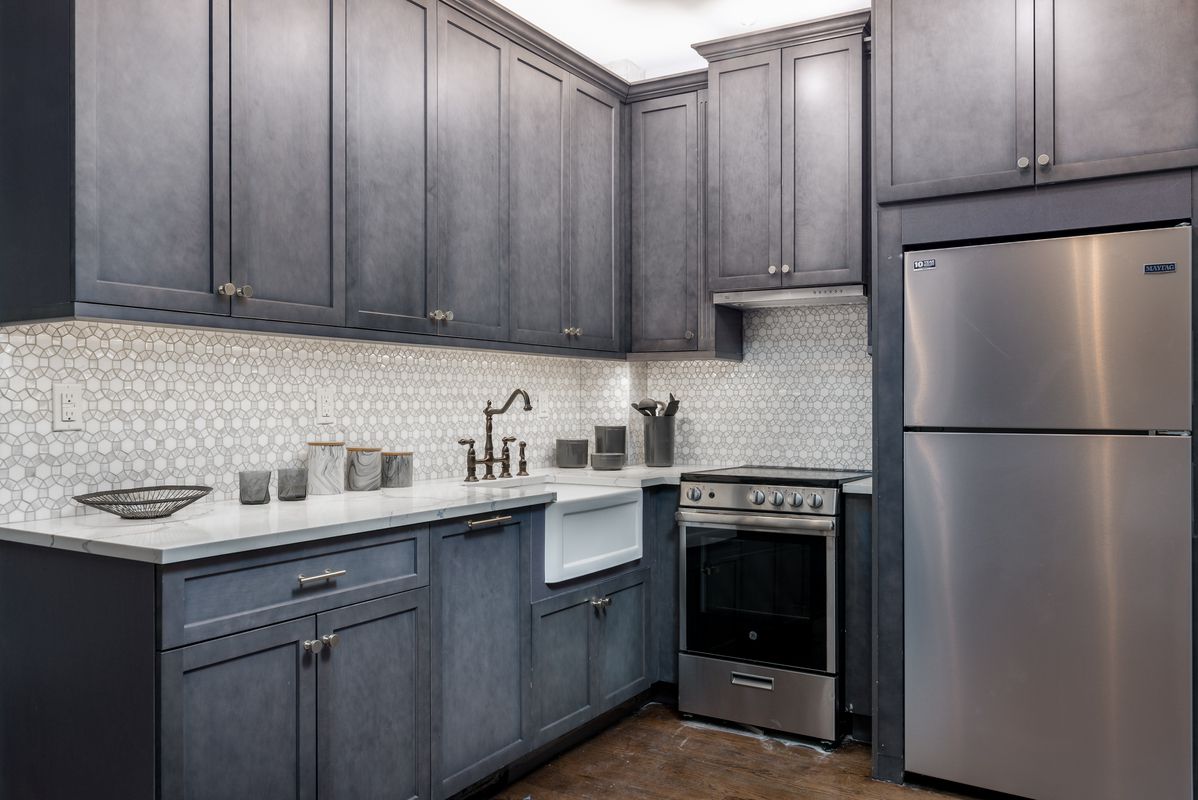 Courtesy of NYC's Inclusionary Housing Program, many new residential buildings offer some affordable units, via housing lotteries. These gleaming new rentals — like Kent House in Brooklyn — can feature amenities like stainless steel appliances, dishwashers, and killer views. Not bad for apartments starting at $1,101.
HDFC: Affordable Apartments for Purchase
Although undoubtedly not as numerous as rentals, the lottery also includes apartments for purchase, known as Housing Development Fund Corporation cooperatives, or HDFC co-ops. These HDFC units harken back to the '70s when the government starting seizing and then fixing up abandoned and dilapidated buildings. At the time units sold for a shockingly low price of $250. Where's my time machine?
But there are several catches to these affordable apartments. Like affordable rentals, HDFCs have specific income requirements calculated by the area median income (more on that shortly). They also have flip taxes and price caps on apartments. The latter means you'll have to pay a percentage fee when you sell, which can be up to a shocking 30% of the list price. Also, you have to price your unit within a predetermined range. So apartments like these are not investment properties.
One more potential pain point for HDFC buyers is the down payment. At best, you'll need to have 10% right away, and at worst, you'll need to pay for the entire apartment upfront.
What Is NYCHA?
You might also be familiar with the New York City Housing Authority (NYCHA), a completely separate agency from HPD, responsible for another important branch of the city's affordable housing options. While NYC Housing Connect and the Mitchell Lama program run through private buildings monitored by the government, NYCHA buildings are public housing.
It is also vital to note that NYCHA has strict income limits, and the application process is not a lottery. Applicants receive priority codes ranging from domestic violence victims to victims of felonies that affect their application status, with homeless families receiving the highest priority.
Queens Rentals Under $2,500 on StreetEasy Article continues below
What Are the Income Requirements for the NYC Housing Lottery?
It's impossible to talk about affordable housing without understanding the area median income (AMI), which is the measurement the city uses to determine who is eligible for affordable housing. Based on how much you earn relative to your AMI, your housing costs will vary. For 2020, the AMI in the New York City region for a three-person family is $102,400 (100% AMI).
The lottery has units that address varying types of financial needs, from "extremely low-income," which means someone makes 0 – 30 % of the neighborhood's AMI, all the way up to "middle income," which means someone makes 120 – 165% AMI, with numbers adjusted based on family size. The latter addresses the major misconception that the lottery is only for low-income folks.
Suppose you find all of the above confusing, no worries. One of the best new features on the new NYC Housing Connect site is its calculator. Just enter your income and relevant information, and it will figure out which lotteries are a good fit.
How Many People Apply to the NYC Apartment Lottery?
Although the housing lottery is hugely competitive, it's certainly not impossible to win, especially as the application process becomes clearer, and the number of available units continues to increase. Starting in 2014, Mayor Bill de Blasio pledged to build and preserve hundreds of thousands of affordable homes and ultimately increased this promise to 300,000 units by 2026. In 2019 alone, there were about 5,650 affordable housing units available in the lottery system, compared to just 2,300 units when the system went digital in 2013.
For the fiscal year 2019, almost 5.9 million applications were filed for approximately 5,650 units, which puts the "success" rate at just under .10%. But those numbers don't tell the whole story, explains HPD's Emily Osgood. "The original system made it really easy to apply to multiple lotteries without the applicant understanding if their income qualified for specific units in the first place," she says. The result? Inflated application numbers.
How to Apply: NYC Affordable Housing Lottery
First things first: head to the new NYC Housing Connect — where lottery postings will start appearing in late July or August — and make a profile. The updated website was created to increase transparency and make people better understand what lotteries fit their income levels and family size.
How to Increase Your Odds of Winning the NYC Apartment Lottery
"Apply widely," suggests Bella Pori, who applied to 120 lotteries over three years. After checking into NYC Housing Connect every month, Pori won a one-bedroom unit in Brownsville. And she loves it!
If you're going to play the lottery, you might as well do it right. Remember, it's a numbers game. Pori explains, remembering her own experience. "A lot of people will apply to one, keeping all of their eggs in that one basket."
Another good to know, applicants can see how many people applied to the same building, which can help you understand the odds of actually snagging a unit. "There are some [lotteries], where you're competing with tens of thousands of people, and then there are others where only a few hundred people apply," adds Pori. (Pro tip: Because of a policy called Community Preference, half of the available lottery units go to people who already reside in a neighborhood. So if a building in your nabe appears, apply!)
Remember to Update Your Info
Life happens, so any changes to your income and family should be added to your NYC Housing Connect profile. Those details will be updated instantaneously for every lottery you applied for, Emily Osgood explains.
Another feature of the new NYC Housing Connect is the ability to apply to new units and indicate that you are interested in every unit you're eligible for, meaning that you'll be considered for re-rentals when they pop up. Make sure to check that box to increase your chances of winning an affordable apartment.
You Submitted Your Application. Now What?
After you submit your application to a particular NYC apartment lottery, it gets randomly assigned a number. The lower the number, the better your odds. Once all applications have a number, HDP will vet them, starting with the lowest number and working through the list. It's a very slow process, so don't freak out if you haven't heard back in several weeks. It can take months.
Keep in mind: The number HDP assigns you is associated with your application, not you as an individual. That means you could apply for one housing lottery and get a very high number and then apply for a different lottery and get a much lower number. It's entirely random. Your odds do not decrease by applying for more lotteries.
Your Number Was Picked. Did You Win the NYC Apartment Lottery?
If you're contacted, it will be for an interview that includes some verification."Have all of your paperwork ready," says lottery winner Bella Pori, as the turnaround time can be quick. Documents you should have on hand include your pay stubs, tax returns, proof of address, birth certificate, and additional asset documents.
As of last year, the document requirements were slightly altered to make the system fairer for undocumented people and lower-income individuals. These changes included making a credit check optional (you can now provide a 12-month rent payment history instead), as well as abolishing the requirements for a social security number or taxpayer-identification number.
After your interview and submission of documents, you'll probably wait a bit more. If you meet the income requirement and are accepted, the developer will pass your information onto HPD and HDC, who will give their final approval.
How Amazing Is Winning the NYC Apartment Lottery?
If Pori is any indication, snagging an affordable apartment is a pretty great deal. "I didn't know how nice it was to live in a new building. I have an elevator now. I have screens on the windows, and best of all, no rodents!. It has changed everything about my life," she gushed.
So gather your documents and start applying for your dream apartment. But even if you don't win, don't lose hope: there are always great rental deals and apartments for sale for any budget across NYC.