Through data, tools, content and more, StreetEasy is constantly working to provide agents and consumers with the latest insights that can help them navigate the changing landscape of New York City real estate.
Today, StreetEasy is rolling out the StreetEasy Agent Resource Center  — a new hub dedicated to current and future NYC real estate agents. This is a one-stop shop is where agents can find resources to help sharpen their NYC real estate knowledge, enhance business practices, simplify day-to-day tasks and stay competitive with solutions to reach a broader audience — all for free.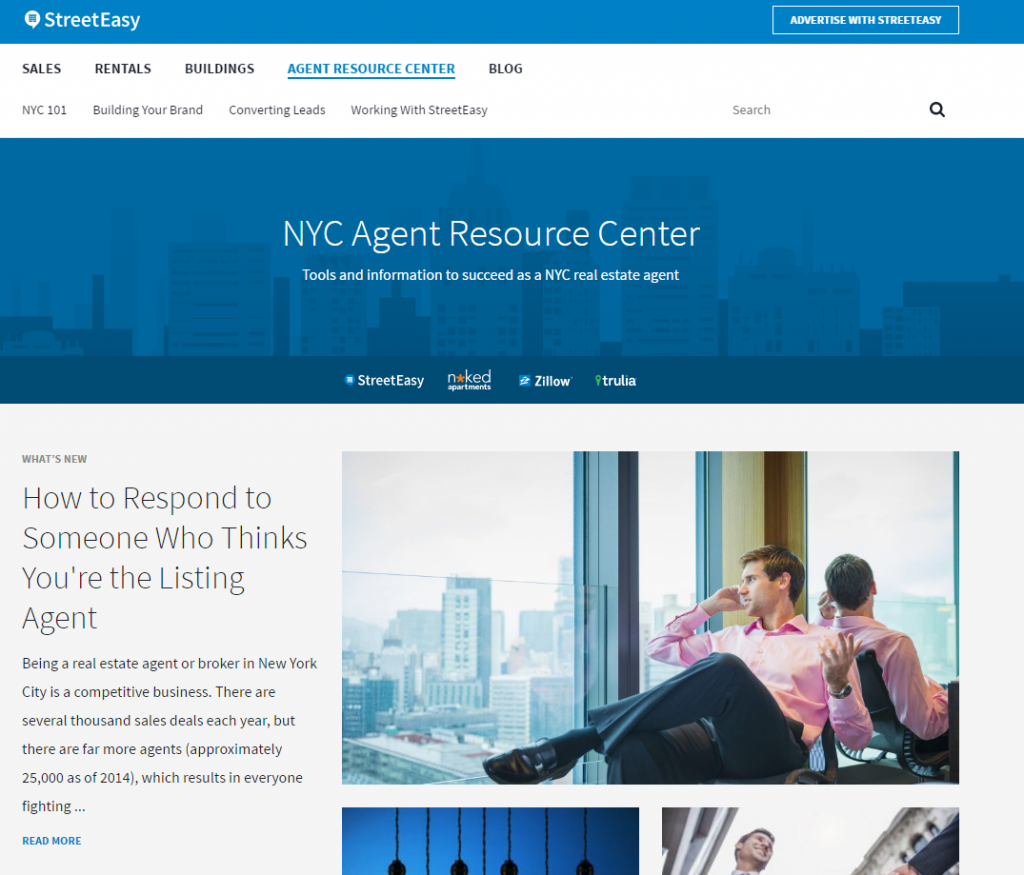 Helpful categories of the Agent Resource Center include:
Take a peek at the Agent Resource Center here to explore our latest content, market data and tools. And know this is just the start — we'll continue to grow this hub by adding new information and tips tailored to our agent network.
Have a topic you'd like to see covered in the Agent Resource Center? Leave a comment below to help power this new resource!