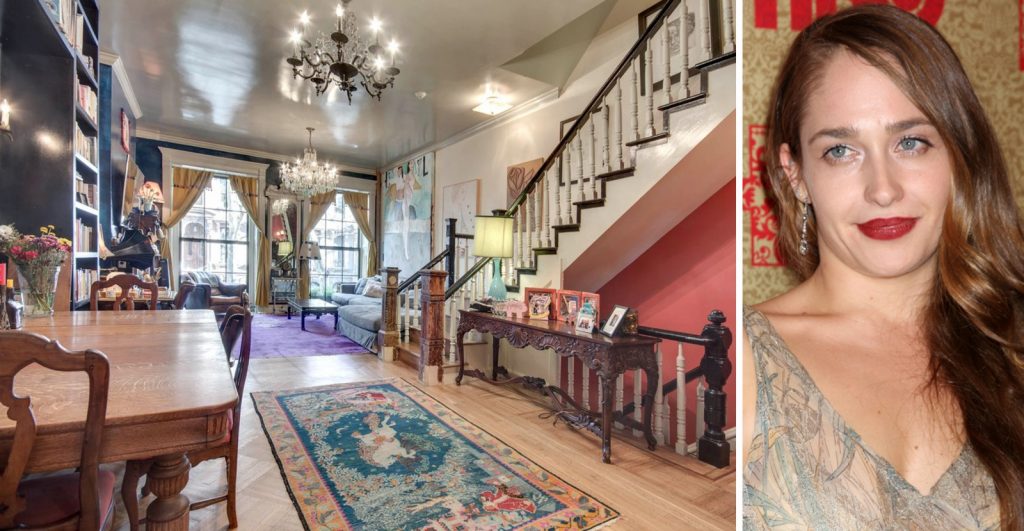 "Girls" star Jemima Kirke created a wonderland of off-beat interior design (with the help of her designer mom) in her renovated Carroll Gardens brownstone, but the customized home is now up for sale.
According to Variety, the $4.495 million listing comes after Kirke and her husband, attorney Michael Mosberg, separated. Kirke purchased the property in her own name in 2013 for $2,036,500.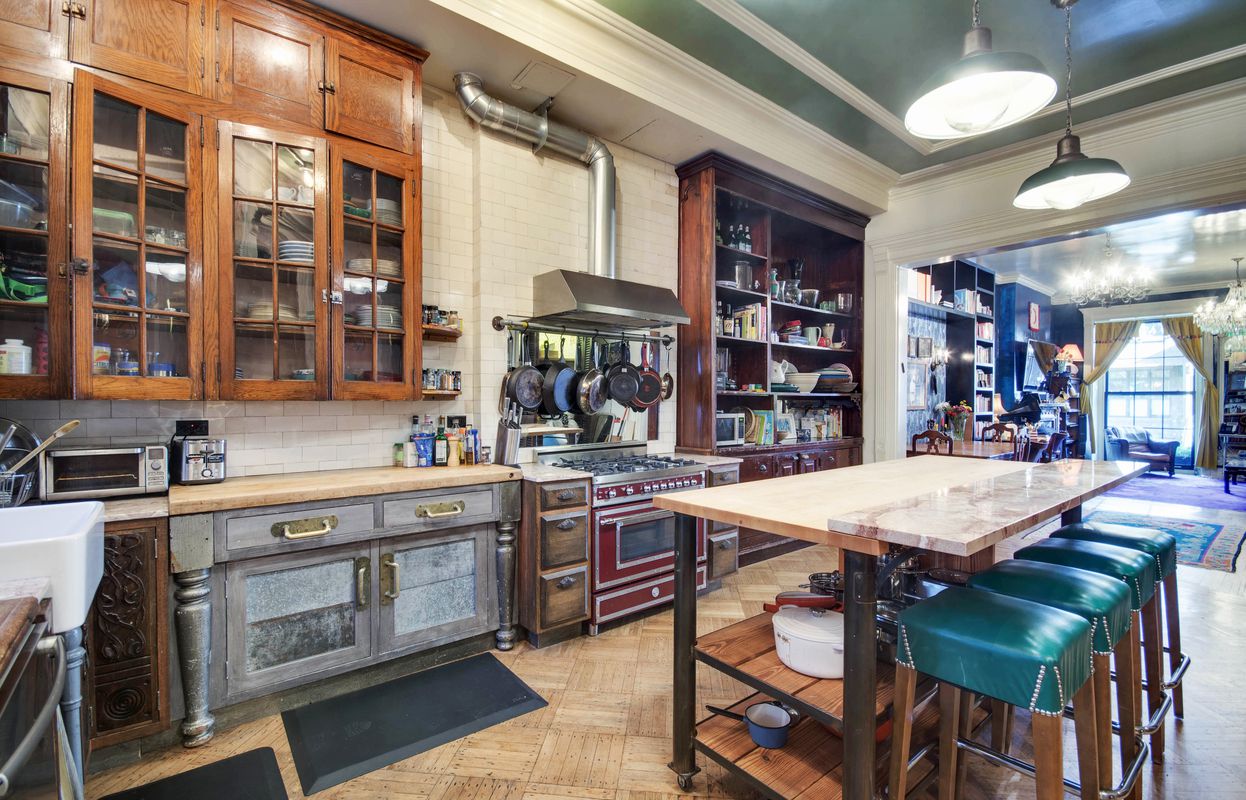 Kirke and Mosberg brought in architect Richard H. Lewis to deliver a new vision for the four-story, 3,360-square-foot brownstone, which includes French moldings, Italian marble mantles, and more. Lewis brought restaurants like Balthazar and Tavern on the Green to new life, and Kirke's home is an equally show-stopping creation.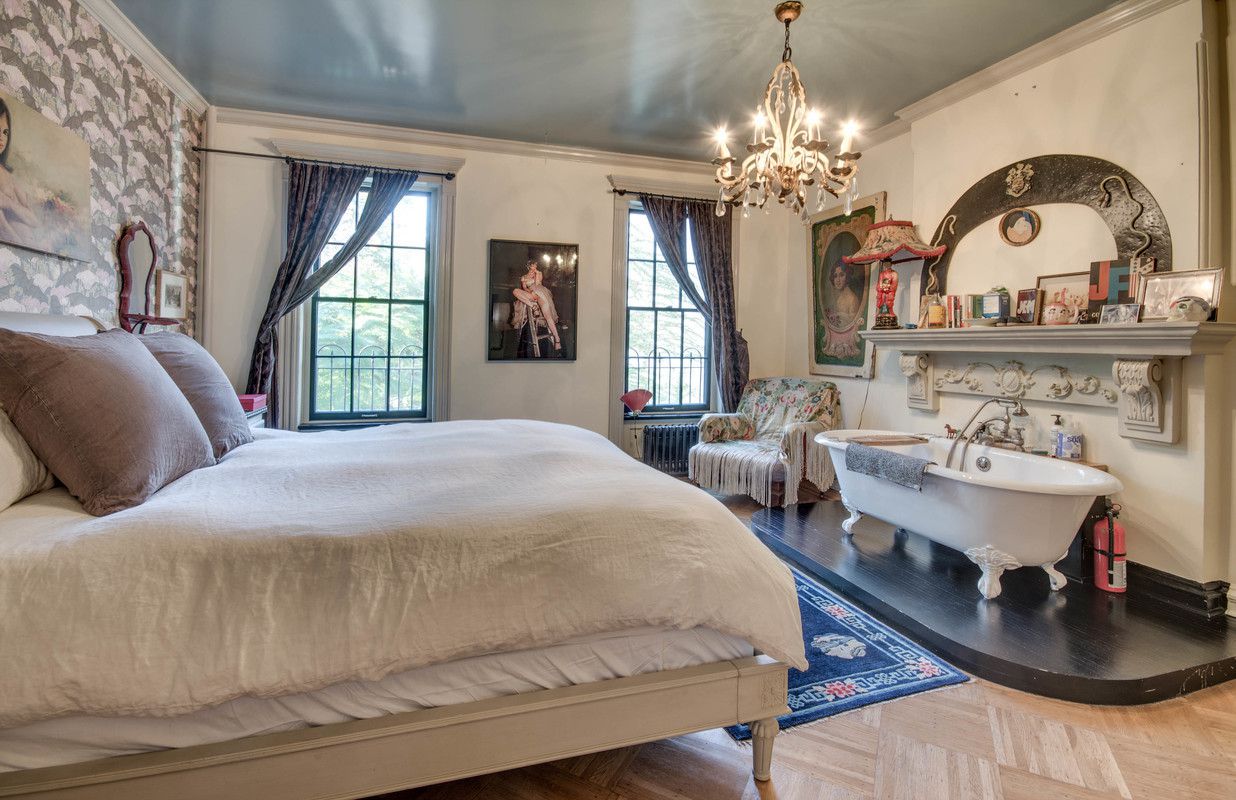 In fact, the pictures tell almost the entire story, down to the high ceilings, wraparound staircase and wood-burning fireplace. The systems were all upgraded, too, including central air conditioning.
The finishes and decorator vibe come from Kirke's mother, Lorraine Kirke, who once owned a vintage shop called Geminola on Perry Street in the Village. Kirke's dad, Simon Kirke, was the drummer for rock band Bad Company and has also bought NYC real estate recently. Meanwhile, the Kirke family's cottage compound in the Hamptons remains on the market.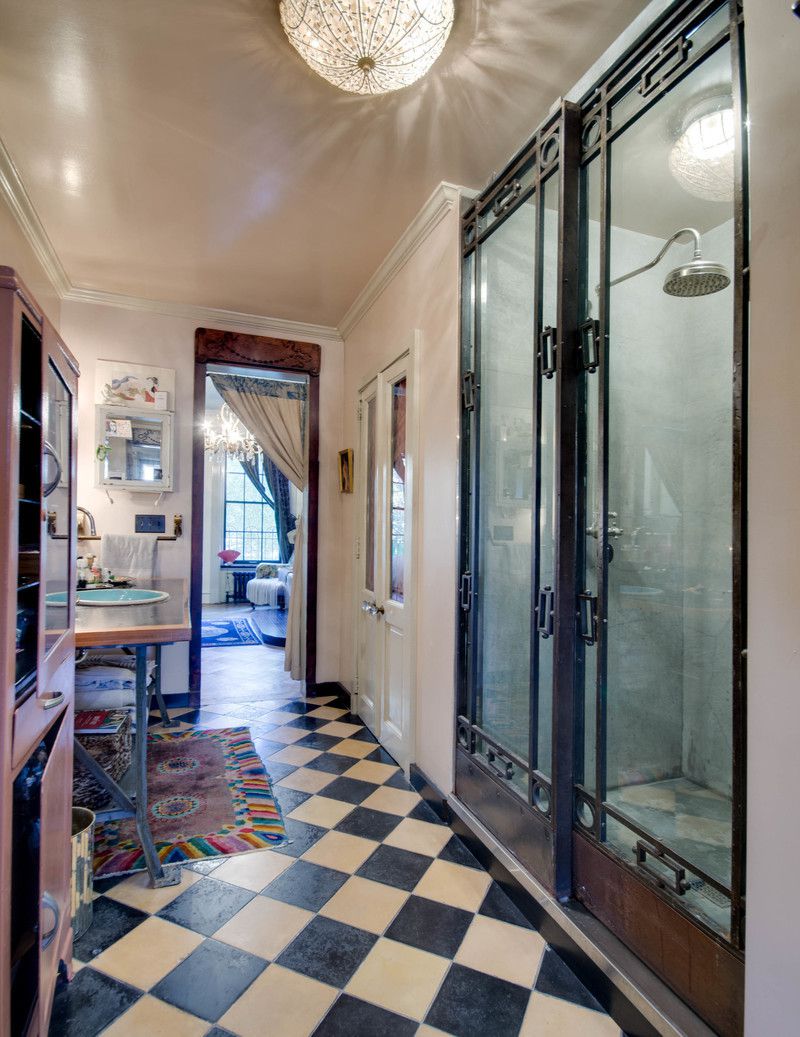 The current configuration is as a single-family home, but the building is a legal two-family residence.
—
Hey, why not like StreetEasy on Facebook and follow @streeteasy on Instagram?