Brooklyn has been a hot spot for renters and buyers for years now, making some neighborhoods pricey. Luckily, there are affordable alternatives in the bustling borough like Kensington, Brooklyn. The median asking price for homes is $599.5K as of June 2021, compared to $945K for the borough overall. Rents are much lower too. The median asking rent for Kensington is $1,900, compared to Brooklyn's median of $2,500 for the same period. But, of course, that's in addition to all the perks of the neighborhood. The locale is primarily residential and oozes old-school charm, with beautiful old Victorians lining the streets.
Kensington Homes Under $600K on StreetEasy Article continues below
Where Is Kensington, Brooklyn?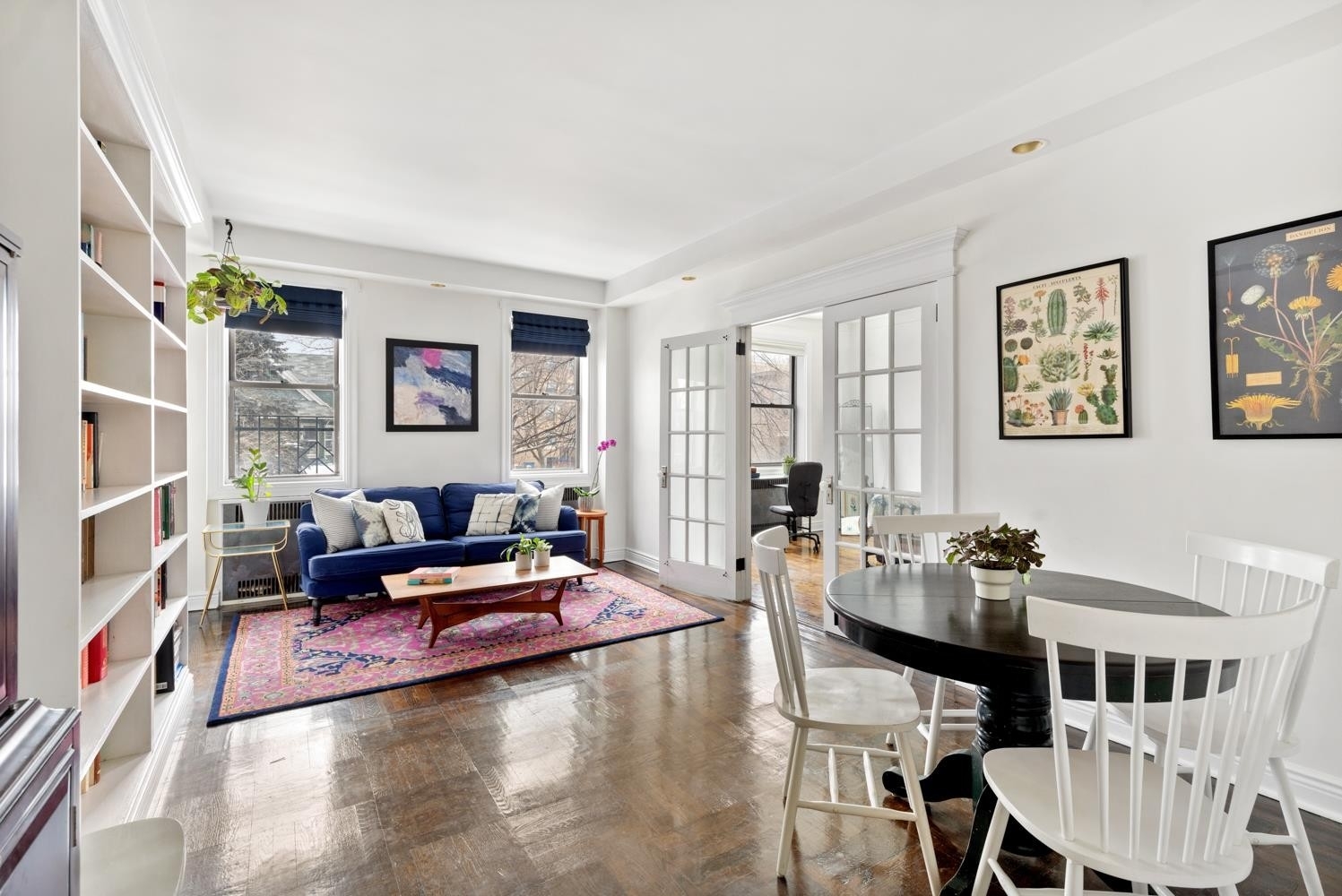 Kensington, Brooklyn, is in the heart of the borough. It's located south of Prospect Park and the Green-Wood Cemetery, sandwiched between Borough Park and Flatbush. You have easy access to the southwest corner of Prospect Park and the Windsor Terrace neighborhoods from the north, while the southern portion borders West Midwood. Discover more Prospect Park neighborhoods.
Kensington Rentals Under $2500 on StreetEasy Article continues below
What Are the Housing Options in Kensington, Brooklyn?
Like much of New York City, Kensington, Brooklyn was farmland at one time. In the 1850s, Frederick Law Olmsted, the landscape architect behind Central Park, designed Ocean Parkway, transforming it into a residential hub. More development took place in the 1920s, which created old-world-meets-newer-world housing options. Here you'll find everything from stunning Victorian houses to multi-level detached homes (complete with front yards and porches). There are also low-rise apartment buildings but no high-rises and big box stores here, so the "old" Brooklyn flavor remains.
In addition, a few modern apartment buildings with amenities like a gym and central air are now popping up off Ocean Parkway at the southern end of the neighborhood, making it transcend yet another period.
All housing options tend to offer lower per-square-foot prices than other parts of Brooklyn. So, you'll get more space for your money here. For example, you could get a 1,200 square foot, four-bedroom that's just steps from the park for $3,000.
"There are many single and multifamily homes with both a front and backyard that are ideal for people who like to garden or BBQ or simply seek a green space respite from the hustle and bustle," said agent Karen Kostiw of Warburg Realty.
Brooklyn Homes Under $600K on StreetEasy Article continues below
What Are the Commute Times to Midtown Manhattan?
The almost suburban-like feel of Kensington, Brooklyn extends to the commute as well. Expect a 45-minute ride into Midtown Manhattan on the B, D, F, M, and Q while the Q, F, and R will get you downtown in about 35 minutes. The G also services the neighborhood making it easy to trek across Brooklyn without a car or taxi. To get to Williamsburg, it takes about 50 minutes.
Brooklyn Rentals Under $3000 on StreetEasy Article continues below
Parks and Green Spaces in Kensington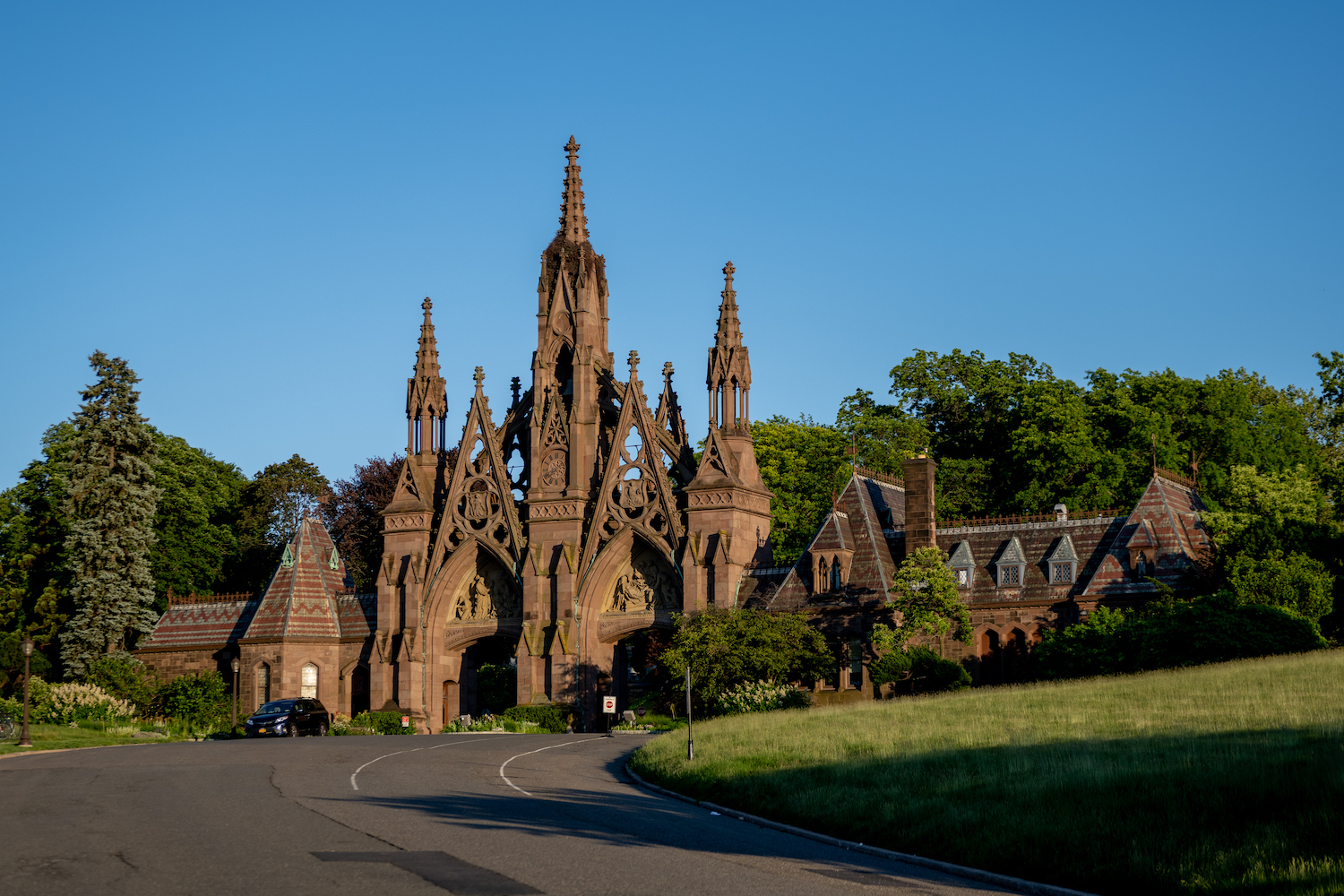 Though mostly comprised of streets lined with apartment buildings and detached homes, this residential enclave doesn't have much public green space to call its own. But there are plenty of parks nearby. And not just any park, Prospect Park. The northern part of the neighborhood touches the edge of Parade Ground — a 40-acre green space with athletic fields — which connects to the southern portion of the park. So, you're just a 15-minute walk from the stunning walkways and bike paths and 25 minutes from the LeFrak Center, which is filled with activities like skating and boating. It will take you about 10 minutes longer from the more southern parts of Kensington, Brooklyn. But it's still easy to access one of the city's best outdoor spaces.
Green-Wood Cemetery is equally close to the neighborhood, providing another green spot to stroll through.
What To Do and What To Eat in Kensington
Again, the charm of Kensington, Brooklyn, is that it's one of the more quiet neighborhoods in the city. That's because there aren't many businesses besides the ones found on the major thoroughfares. Instead, residents opt for playing chess on Ocean Parkway. But that doesn't mean there aren't some local gems. Expect to find various dining options like Thai Farm Kitchen and La Loba Cantina, while Hamilton's is a go-to brunch spot.
The area is bike-friendly, close to tennis, ASO (American Soccer Association), and horse stables. There is also a good selection of cocktail establishments, making this a sought-after location by many.
"There is a diverse array of restaurants and stores, including The Farm on Adderley (my favorite), the Purple Yam, and the Flatbush Food Coop," said agent Jeanne Byers of Warburg Realty. "It feels like the Bohemian Brooklyn of yesteryear — with unique finds to be found where you least expect them."
Looking for more rental deals? Here are 10 affordable Brooklyn neighborhoods for renters.