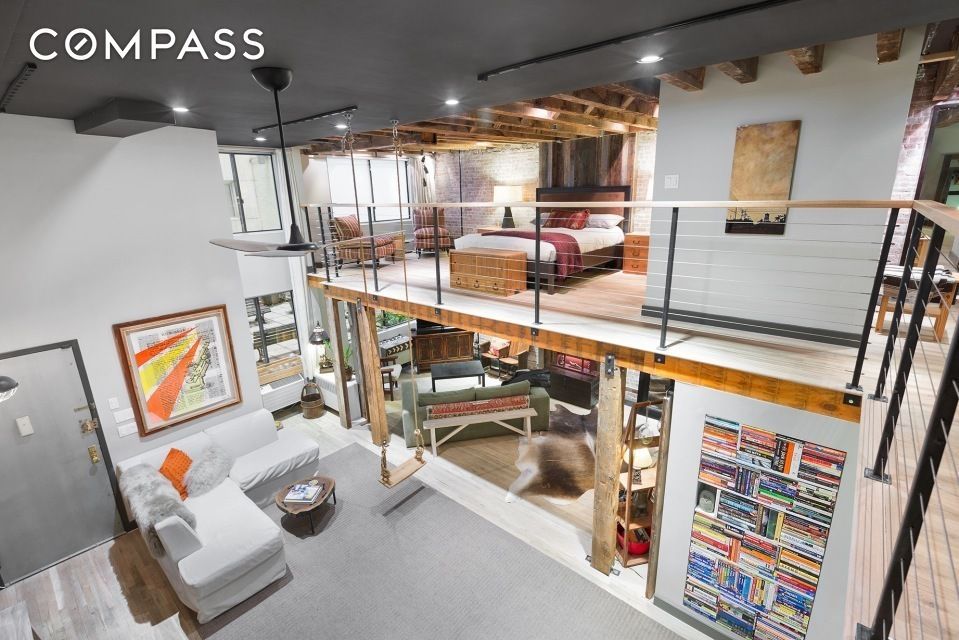 This $1.649M two-bedroom, duplex in Tribeca looks pretty damn good. We reserve the "pretty damn good" appraisal for only the most exceptional cases. For example, when a stunning listing hits the market asking 190 percent less the median asking price of the neighborhood at large. At the moment, the median asking price in Tribeca clocks in at $4.795M which makes this loft a legit steal.
"We priced this property competitively to obtain the strongest trade outcome to reflect today's real estate climate," said Compass broker Susie Park. "Today's market is a different market than 2015. We look to practice proper pricing for the most optimal outcome."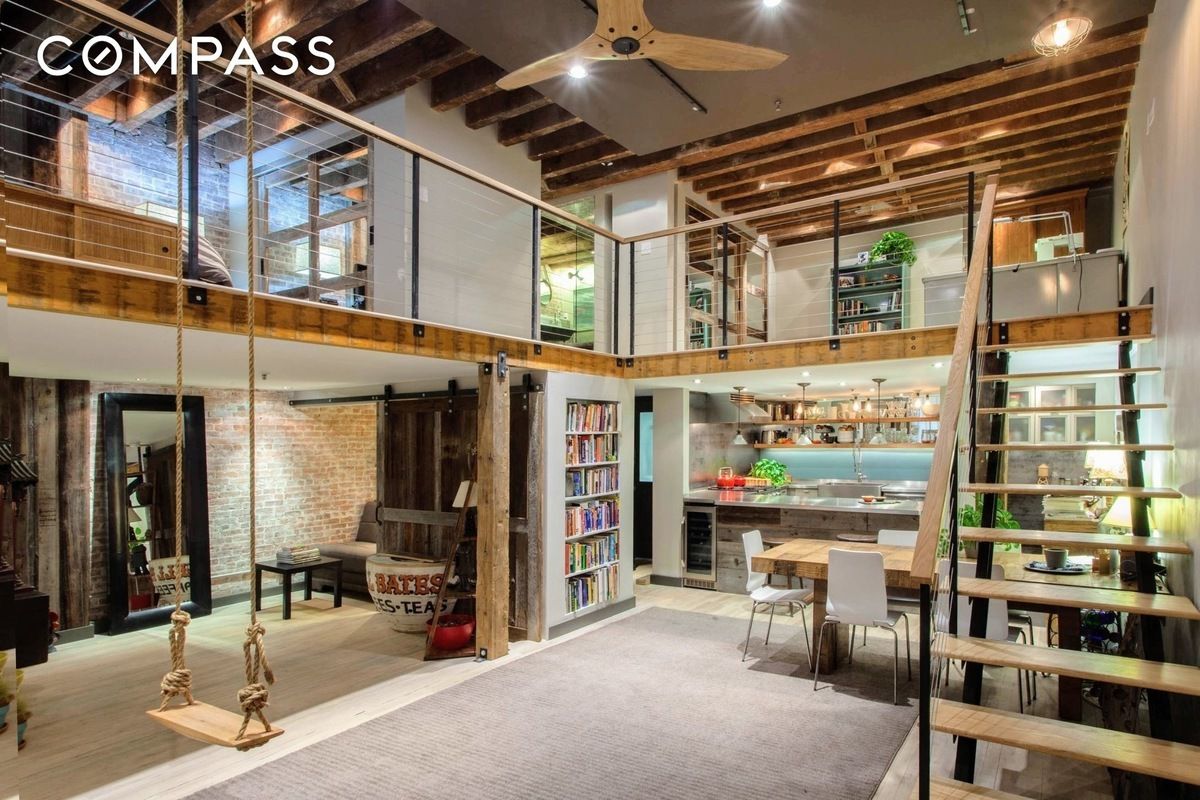 The condo offers a ton of perks. And no, we are not talking generic perks like a virtual doorman and media room. It has just the sort of perks and appeal hard-to-please New Yorkers fawn over. First off, the space is huge offering nearly 1,500 square feet. On top of that, it's a duplex, which is rare in and of itself. Sweetening the deal a little more (actually a lot more) is that this place is a loft. Not the sort of lame, pseudo-loft purporting to be the real thing when it's no more than a so-so condo with high ceilings in Downtown Manhattan.
Perks Include: Exposed Brick, Beams and Swing
Nope, this loft is the real deal with just the right sort of exposed beam and columns to sate all your reclaimed-wood-fetish needs. Yes, it's got plenty of exposed brick too, Oh and just in case you thought it was a little too generic being a Tribeca loft and all, it has a swing. Do you need a swing? Do you want a swing? No? Who cares! You get a swing at this place.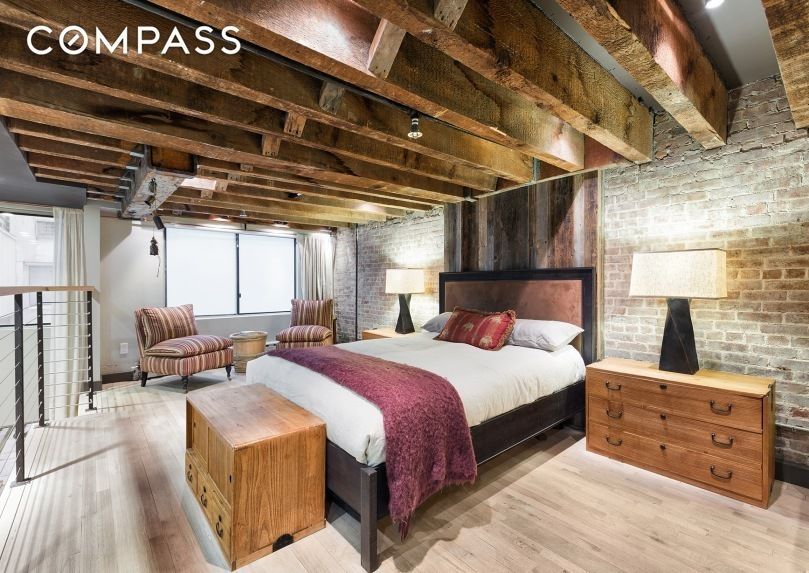 On top of all the fun stuff, you get the tried and true perks that, hey, aren't so bad either like high-end appliances including a Viking stove, custom-built walk-in closets and a media room. It's got to have a media room, right?
So There's Got to Be a Catch, Right?
The only potential drawbacks we see are, arguably, the location and to a lesser extent the layout and lighting. It's located on the busy corner of Leonard and Broadway on the outskirts – or as some might call 'the slums' – of Tribeca. The layout is without a doubt an open floor plan, meaning that spatial flow can be weird. In the case of this apartment, there's really just one main living area downstairs. The upstairs is broken up into a master suite and home office which doubles as a bedroom but lacks a real door or window. So perhaps not ideal for those appreciating a little privacy. The last noteworthy ding is the lighting. The apartment features a wall of east-facing windows, which serves as its only source of natural light and leaves one side of the apartment in relative shadow.
Verdict
Really, you can't complain about this place. It's got an out of this world good price and really lovely, authentic look and feel. The pictures tell a way better story than we can so be sure to look closely during an open house this Sunday from 12:30 p.m. to 2:30 p.m.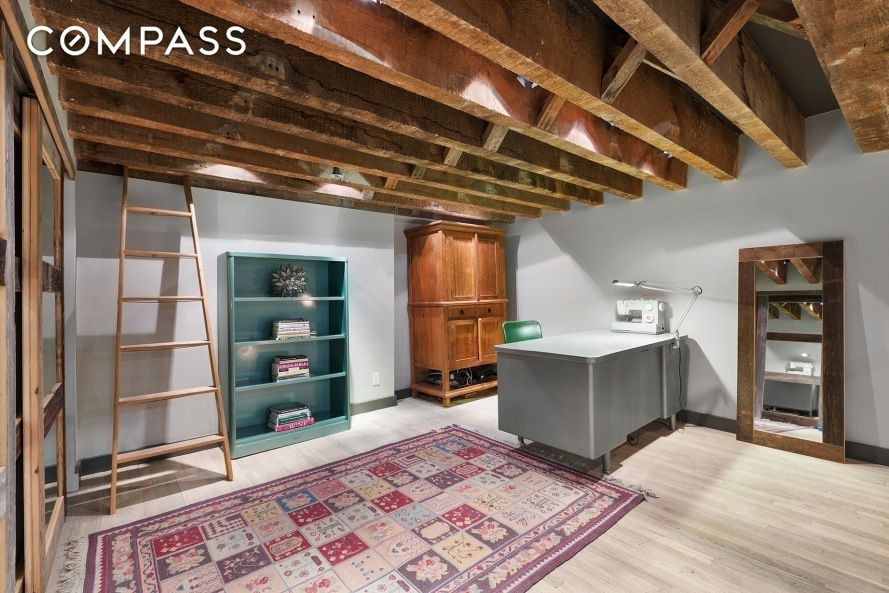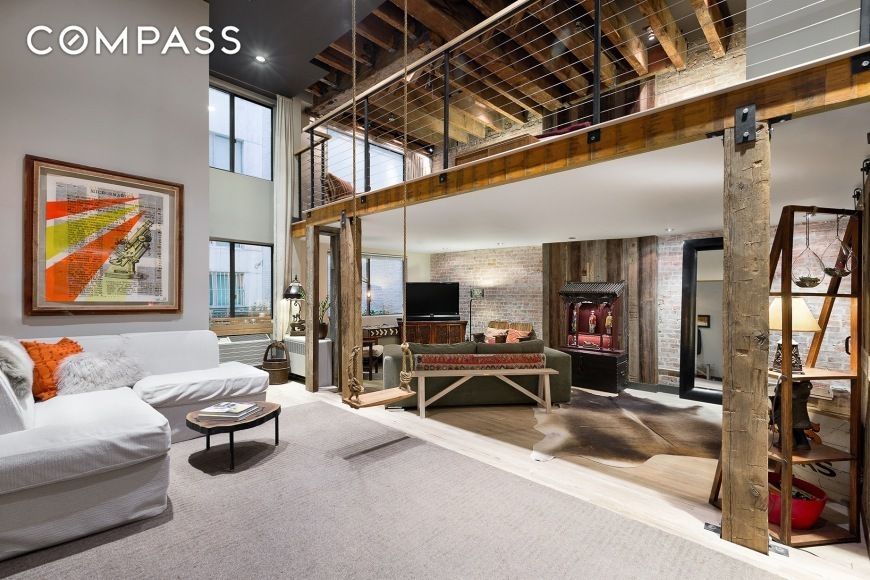 Related: