Soon after Lexi Lawson joined the cast of "Hamilton" as the show's heroine Eliza, the Bronx native moved into Manhattan View at MiMa. One of Midtown's most desirable new luxury buildings, Manhattan View was an easy choice for Lexi, but the Broadway star knew she would need an interior that could hold its own against one of the building's most enviable amenities: the incredible 360-degree views of NYC.
To achieve her dream home, Lexi teamed up with Homepolish, an NYC-based end-to-end, residential and commercial design service. After working with Homepolish designer Amy Row, Lexi provided us a tour of her new home, plus shared the inside scoop on her favorite parts of living in Midtown and what it's like to perform in one of Broadway's most successful shows.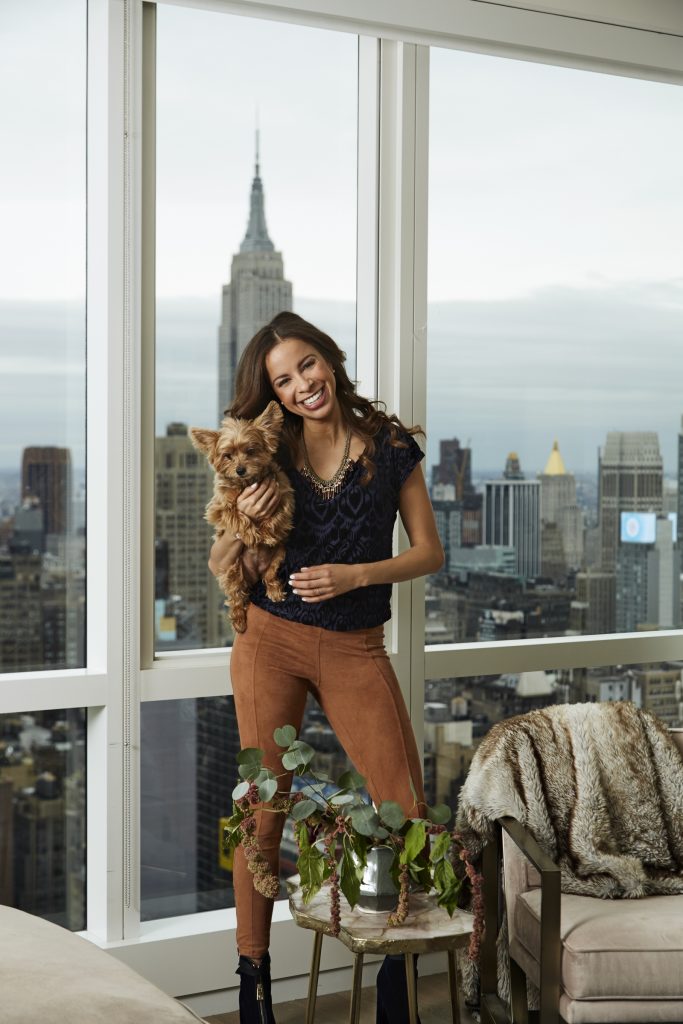 LEXI'S STYLE AT HOME: There is no shortage of A-list amenities at Manhattan View, but still Lexi was itching to bring a little bit of LA to NYC. "I spent time living in Los Angeles and wanted to find a way to bring that California-cool style back to my NYC home," she says.
Absolute musts for her dream home included mixing textures, tones, and materials to help create the cozy living space that she desired.
"I thought my apartment was beautiful," Lexi said. "I had some great pieces and thought I did an OK job on my own. But, wow was I wrong! Amy added fantastic style to the apartment. The pieces she brought fully complete the look."
Some favorite, surprise additions included a round coffee table and a cactus now named "Cat." Lexi, who never liked the look of round tables, agreed with the choice, but said the cactus really threw her. "I usually lean towards lush plants but ended up loving the fellow."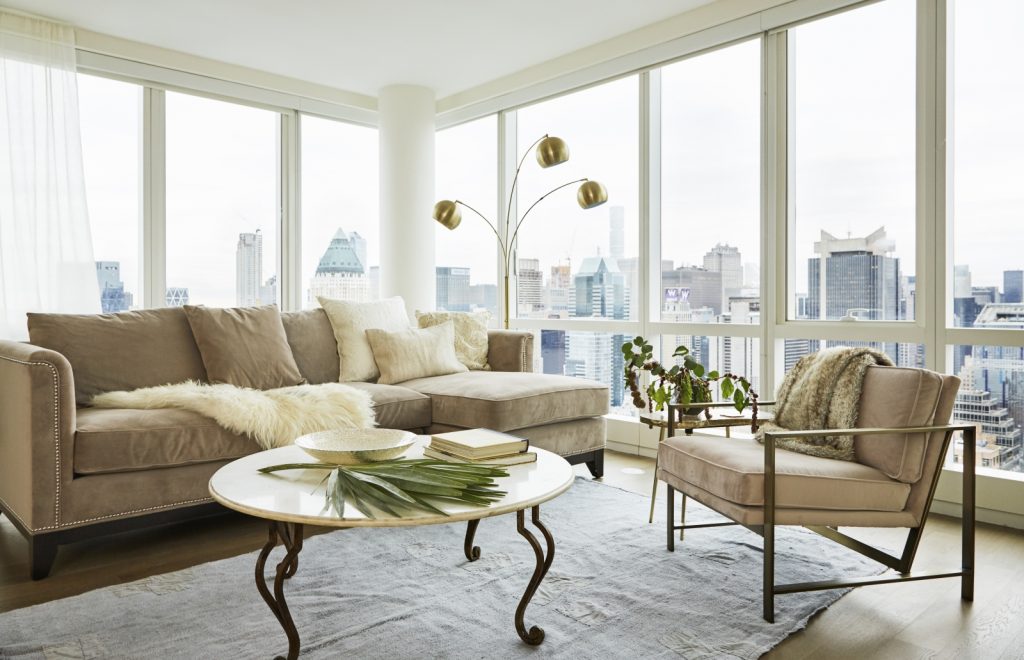 MIDTOWN LIVING: One of the best perks of Lexi's new home is that it's just a 10-minute walk to the Richard Rodgers Theatre where "Hamilton" is performed.  Although Manhattan View makes it easy to stay home — she prints her scripts from the business center and counts the fitness center as an amenity favorite — she has also fallen in love with the "amazing restaurants and the liveliness of the neighborhood" around Midtown.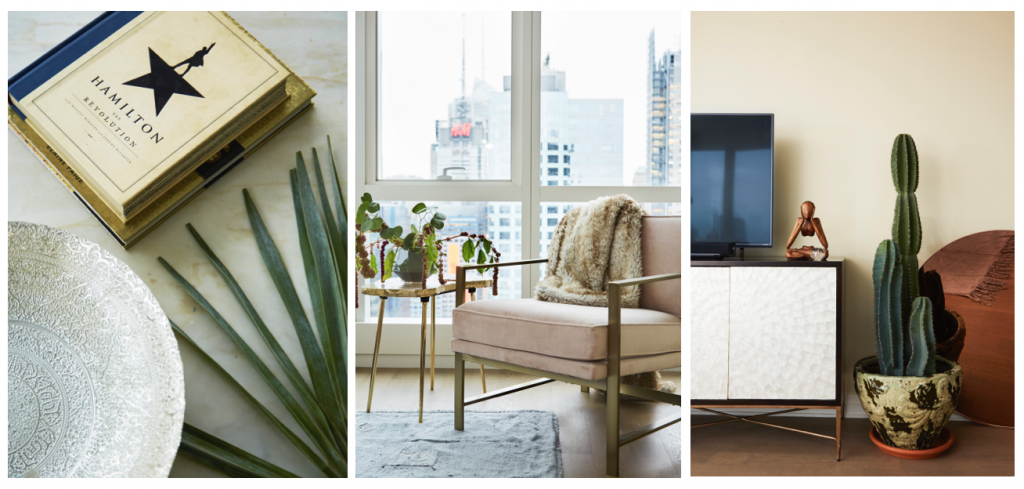 HOME AWAY FROM HOME: With eight performances a week, each one running nearly three hours, Lexi spends much of her time at the theater and with her cast mates and she wouldn't have it any other way. "I get to tell an amazing true story every night with an unbelievably talented, funny and sweet cast. There are no divas in  'Hamilton' on Broadway," which makes her home away from home just as perfect as the real deal.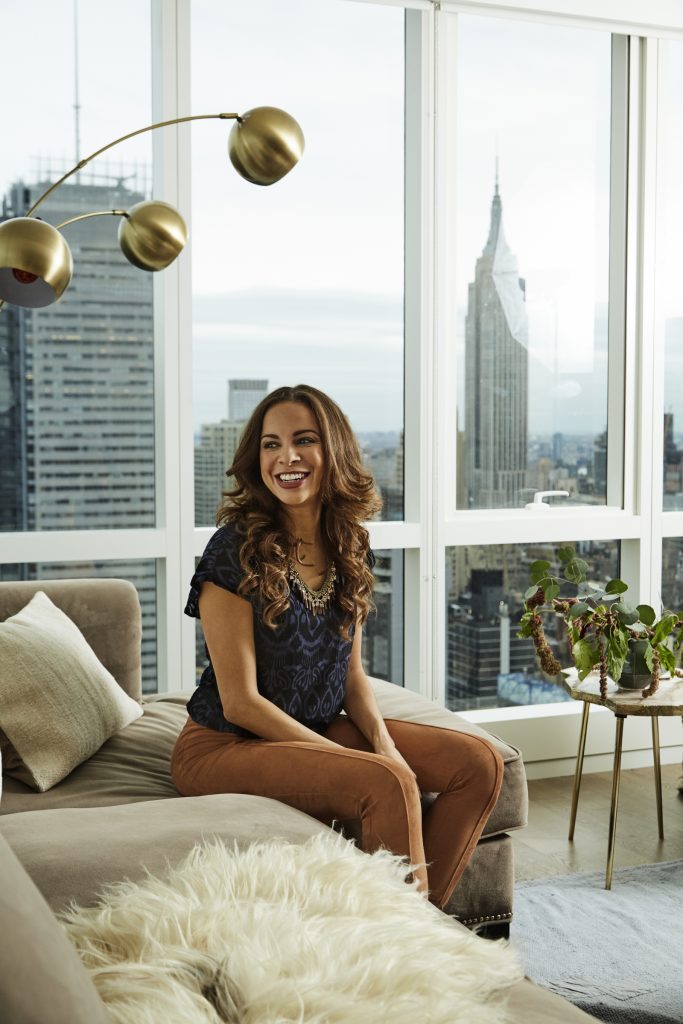 See more of Lexi's space at Homepolish.
See available apartments at Manhattan View at MiMa.
All photography by Genevieve Garruppo
Interior Design by Amy Row
—
Hey, why not like StreetEasy on Facebook and follow @streeteasy on Instagram?
Related: