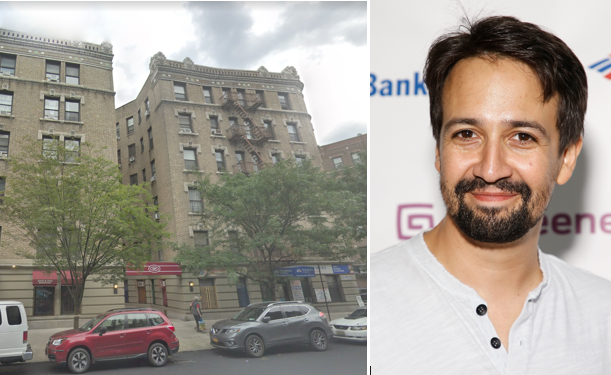 In the Twittersphere, which is loaded with political prognostications about the Nov. 6 midterm elections, Lin-Manuel Miranda entertained his followers with a nifty little NYC real estate revelation.
My first apartment out of college was at 5000 Broadway, right there. Named my production company after it. ?? https://t.co/YyxVil5EyC

— Lin-Manuel Miranda (@Lin_Manuel) November 5, 2018
The creator and star of the megahit musical "Hamilton" is often thought to have lived in Hamilton Heights, due to, well, "Hamilton" and Miranda's first play, "In The Heights." But Inwood is where he grew up with his psychologist mom and Democratic Party consultant dad, and Inwood is where Miranda moved after graduating from Wesleyan University in 2002.
This being NYC, where we can't get enough of which neighborhood and apartment building this or that celebrity lived in, we got a little excited to see that Miranda actually address-checked his first post-college apartment. It was located at 5000 Broadway at 212th Street, in a six-story prewar co-op building that contains 85 rental units.
Anyone looking to live like Lin-Manuel did is in luck. Currently, two units at 5000 Broadway are available for rent. One is a 2-bedroom unit for $2,300 a month, and the other is a 3-bedroom apartment on the 4th floor for $2,700, which has been completely renovated. The building has a new laundry room and new daycare facility, and is close to the stops for the 1 subway and the A train.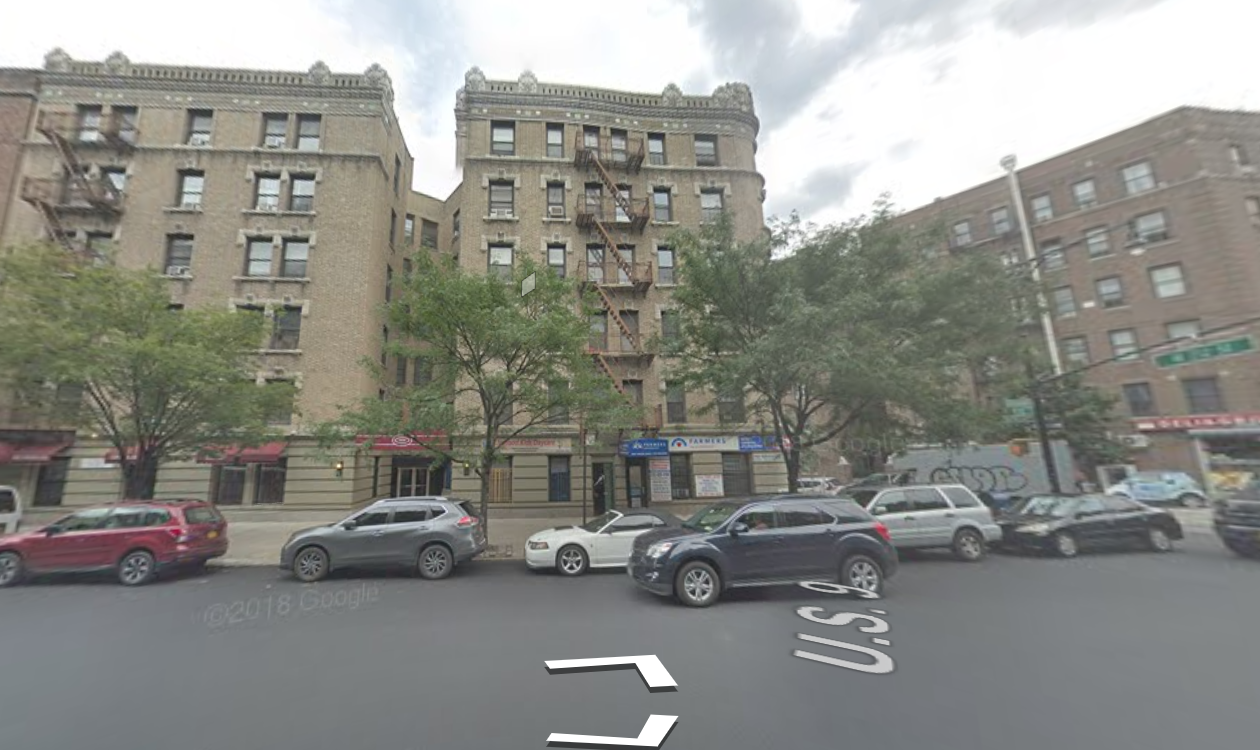 The New York Times mentioned several years back that a rent increase and Miranda's need to be closer to production for "In The Heights" prompted him to leave the apartment he shared on upper Broadway with some roommates.
While his parents have long moved from Miranda's childhood apartment in Inwood, and have also sold the Inwood 3-bedroom Miranda helped his father buy in 2008, Miranda has put down further roots in the Upper Manhattan enclave.
In 2017, the award-winning playwright and his wife purchased a pair of co-op units at Castle Village, which means Miranda now officially has a Hudson Heights address. There are several units for sale in this coveted complex, including this $1.395 million listing that sports spectacular Hudson River views.
Miranda was still in a New York state of mind at the end of the day, too, when he took to Twitter again with this tweet using the hashtag #Heights10.
Where it's a hundred in the shade
But with patience & faith
We remain unafraid#Heights10 pic.twitter.com/BWOOFZIgLB

— Lin-Manuel Miranda (@Lin_Manuel) November 5, 2018

—
Hey, why not like StreetEasy on Facebook and follow @streeteasy on Instagram?