Living in the greatest city in the world can be tough — especially on a tight budget.
When you're trying to make the most of a small income, one of the most important things to do is make a budget and stick to it. Avoid paying more than 30 percent of your income on rent, and commit to a number for essential weekly expenses, like food and transportation.
Here are a few simple life hacks to stretch that budget as far as it will go:
Don't eat out all the time. We know it's hard, but grocery stores like Trader Joe's and Key Foods are really reasonably priced, and just think: you're learning a new skill by becoming a master chef! Delivery services like FreshDirect and Amazon offer great deals as well.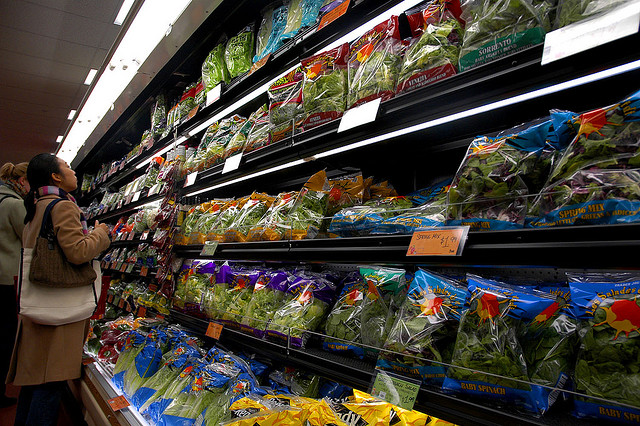 Pack your lunch. With all the great cooking you'll be doing at home, invest in some Tupperware and start bringing your leftovers to work. Even better, invite your friends over for a potluck dinner: you'll get a cheap, fun evening with buddies, plus leftovers for days!
Ditch taxis and Ubers for cheaper transportation. If you take the subway frequently, buy a monthly unlimited MetroCard. Citi Bike is $185 for an annual membership, which is a relatively affordable and healthy mode of transportation. Plus, if you bike to work every day, there's no need to pay for a gym membership!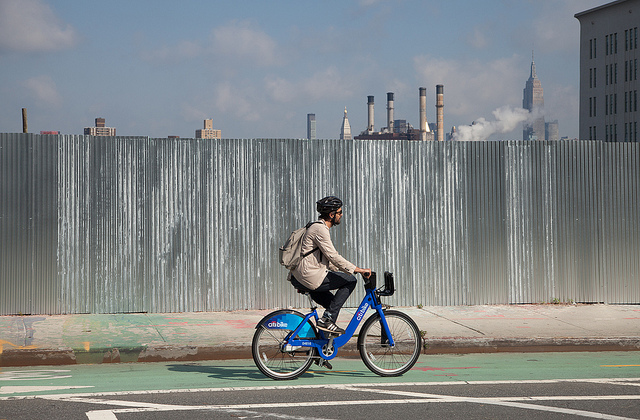 Resist high prices on drinks. You know what's expensive? An artisanal cocktail painstakingly crafted by a "mixologist." You know what's not? A bottle of "Two Buck Chuck" from Trader Joe's.
Make your own coffee. Invest in a coffee maker and a thermos. It's amazing how quickly those $4 lattes add up.
Learn to love street food. No city offers better $1 pizza slices or $5 halal food. Take advantage!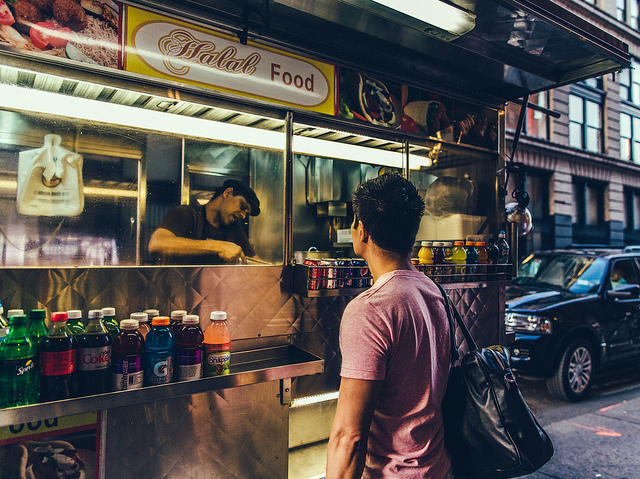 Don't overpay for entertainment. The city that never sleeps provides plenty of entertainment for free, so there's no need to shell out big bucks to get into a club or see a Broadway show. Many museums offer free admission on certain days of the week, TKTS sells Broadway tickets at a discount, and Brooklyn is full of great bars where there's no cover required.
Live with a roommate. Enough said.
Share subscriptions with friends. Can't live without HBO Max or survive a Sunday without the weekend edition of the Times? Instead of investing in a subscription all for yourself, go half-and-half with a friend.
Sign up for Groupon or LivingSocial. Daily deals are a great way to enjoy treats that would otherwise be above your paygrade, whether it's a weekend getaway or a fancy haircut.
Buy secondhand. There's no reason to make the trip to IKEA to buy a sofa when you can get the exact same model on Facebook Marketplace for half the price (just make sure to wash the upholstery before you use it!). Shop for clothes at consignment stores like Beacon's Closet and Buffalo Exchange, where you'll get great deals on the same styles you'd otherwise buy new.