A former nurses' dormitory is being remade into 203-unit senior housing project called Draper Hall. The expansion of the building at 1918 First Avenue in East Harlem will bring 51 units to the NYC Housing Connect's affordable housing lottery.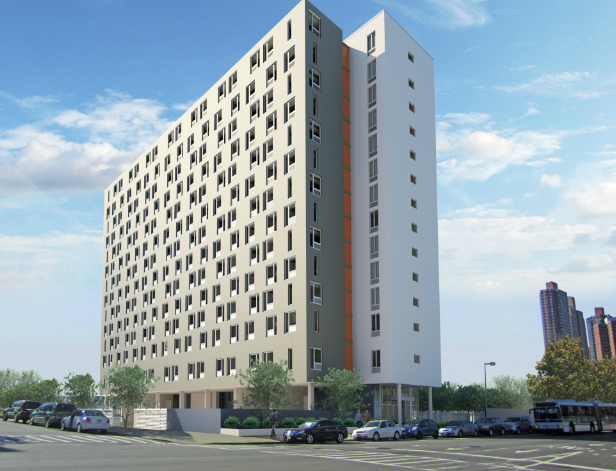 Qualified applicants must have at least one family member 62 years or older. Income eligibility is restricted to 1-person households making between $0 and $33,400, while a 2-person household can earn up to $38,200.
The deadline is July 10, and eligible applicants can apply via the NYC Housing Connect website.  To request an application by mail, send a self-addressed envelope to: Draper Hall Apartments; 98 Cuttermill Road, Suite 342 South, Great Neck, New York, 11021.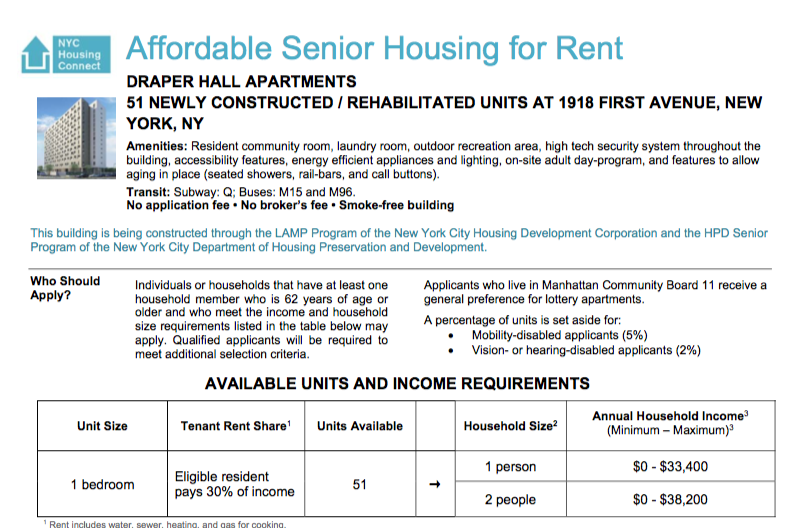 Amenities at the 14-story building include a  community room, laundry room, outdoor recreation area, high tech security system throughout the building, accessibility features, energy efficient appliances and lighting, on-site adult day-program, and features to allow aging in place (seated showers, rail-bars, and call buttons).
Draper Hall is located next door to Metropolitan Hospital and can serve seniors looking affordable and supportive housing after hospital visits.

Related: