Word was that Meg Ryan needed to sell her dramatically remodeled loft at 84 Mercer Street because she was a little strapped for cash. She got an offer on the $10.9 million unit (which is still under contract) and, well, instead of banking the cash, she went out and committed another predictable move for a real estate-a-holic.
Ryan (via her Third World Dog trust) is reportedly the buyer for a sponsor unit at the celebrity-laden building in Tribeca. The purchase was first reported by The Real Deal. Ryan's June 6 closing on the $9.7 million unit showed she got a little discount. Final price was $9.39 million.
The 3,155-square-foot loft-like residence contains 3 bedrooms and 3.5 bathrooms and is pretty much the opposite vibe of what Ryan created at Mercer Street, which Ryan dramatically upgraded with French doors, bold paint scheme and high-end kitchen and custom millwork. Her Tribeca interiors have a very particular and cool point of view, courtesy of CentraRuddy Architects.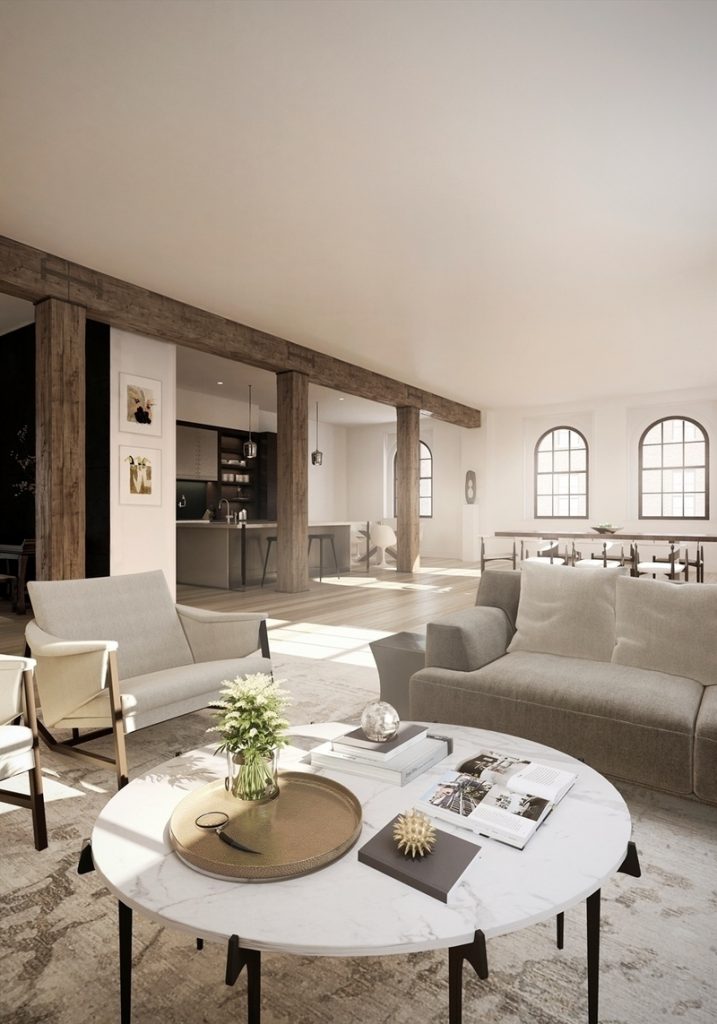 The former book bindery is one of the hottest developments in New York City when it comes to attracting celebrities. Justin Timberlake and Jessica Biel just bought a $20 million penthouse; Harry Styles is also a new buyer there as is race car star Lewis Hamilton and Blake Lively & Ryan Reynolds.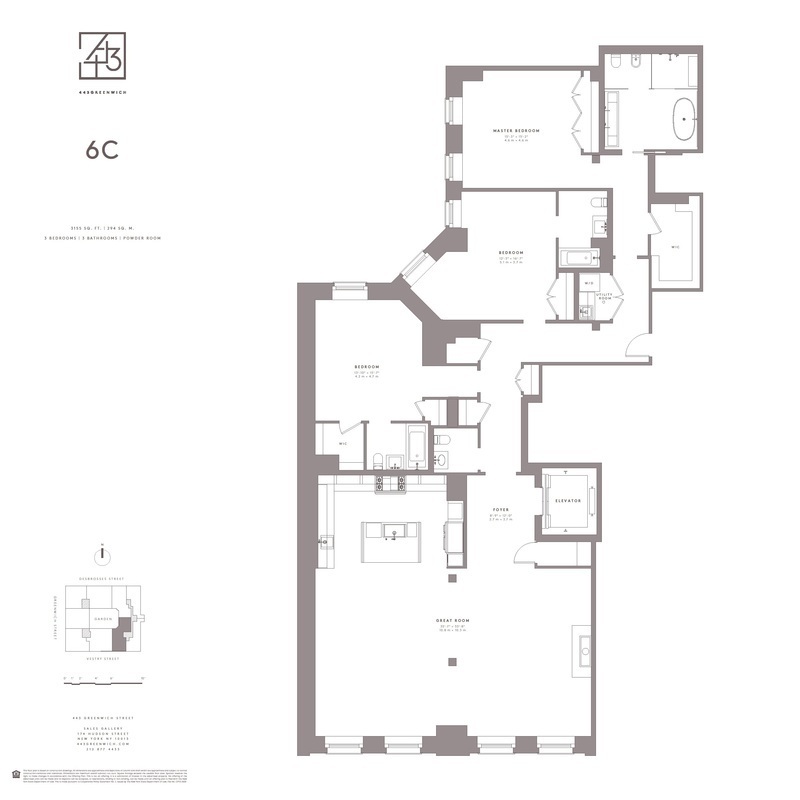 Related: