Every week, we share the most popular sale listing of the week in NYC, as selected by you, our StreetEasy users. The most popular sale for December 7 is a sunny and bright Carroll Gardens 2BR, now on the market for $899,000. Contact a StreetEasy Expert on the listing for more information. (StreetEasy Experts are agents with proven experience in a particular building or area.)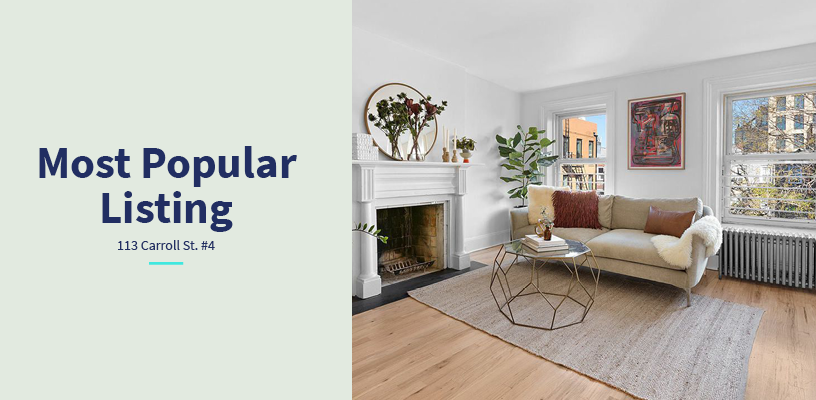 As of this writing, this week's most popular listing has been saved by more than 175 users.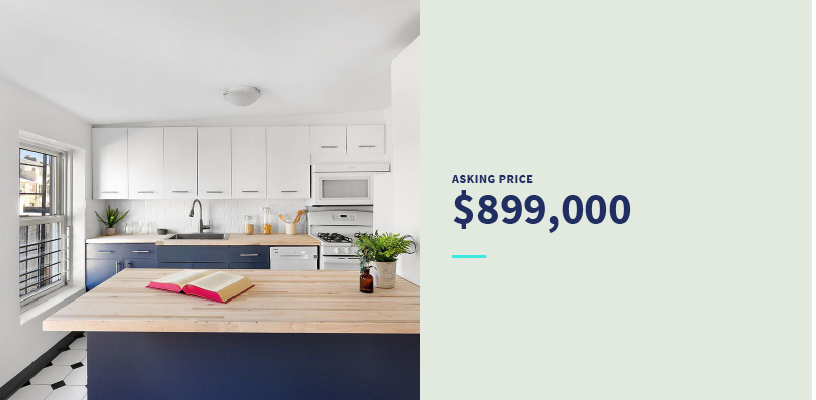 Assuming a 30-year mortgage and the minimum down payment of 20% ($179,800), StreetEasy estimates total monthly payments at $3,726. This includes the mortgage payment ($3,201) and maintenance fee ($525).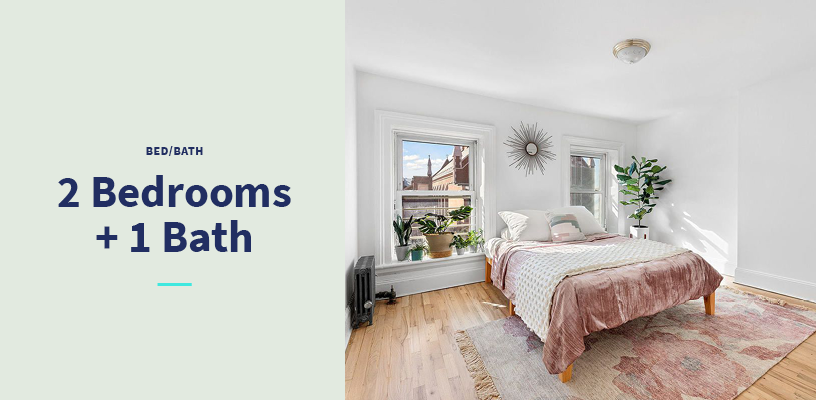 The median asking price for a home in Carroll Gardens is a whopping $2.2 million, according to StreetEasy's Data Dashboard. That puts our most popular sale for December 7 more than a million dollars below average for this much-loved Brooklyn neighborhood.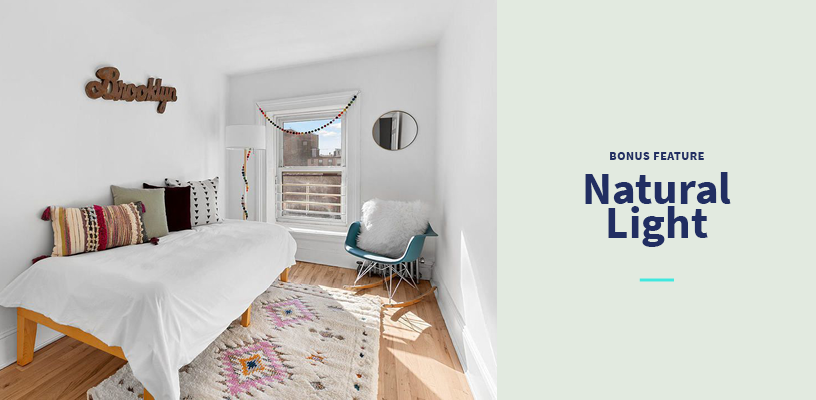 The thought of being stuck inside all winter is an anxiety producer for sure. But this Carroll Gardens 2BR offers two guaranteed ways to ease that claustrophobic feeling: room to spread out, and bright sunshine. The floor-through configuration provides three big windows at either end of the apartment, flooding both the common areas and the bedrooms with natural light all day long. And when the sun sets, the living room's beautiful prewar fireplace can give you a different kind of cozy glow.
There's more to love here than just space and sun, though. Our most popular sale for December 7 has a washer/dryer tucked away in the bathroom, and great closets too. And the kitchen boasts a dishwasher, lots of cabinet storage, and a huge butcher-block peninsula for cooking prep. Finally, if you're in need of a little outdoor space, this unit comes with roof rights. Build your own custom terrace! It's also just a short walk from the waterfront and Brooklyn Bridge Park.
Brooklyn 2BRs Under $1M on StreetEasy Article continues below
Want to see more? Take a look at the listing at 113 Carroll St. #4 in Carroll Gardens.
Contact a StreetEasy Expert on the listing for more information.
—
Whether you're looking to rent or to buy, find your next NYC apartment on StreetEasy.