Every week, we share the most popular sale listing of the week in NYC, as selected by you, our StreetEasy users. The most popular sale for November 16 is a prewar Brooklyn Heights 1BR, now on the market for $595,000. Contact a StreetEasy Expert on the listing for more information. (StreetEasy Experts are agents with proven experience in a particular building or area.)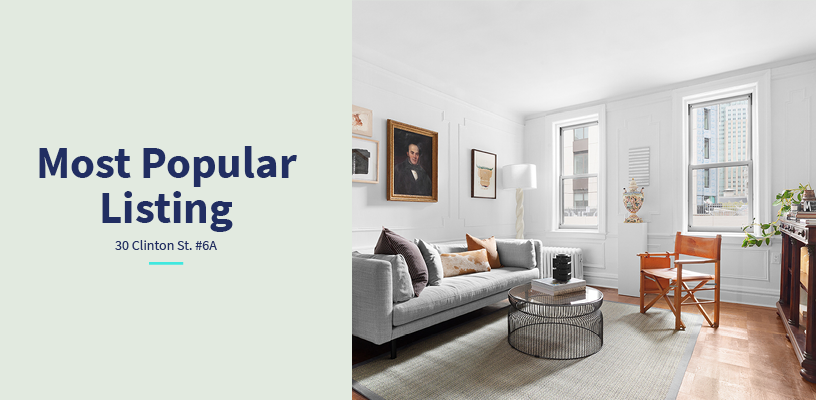 As of this writing, this week's most popular listing has been saved by more than 110 users.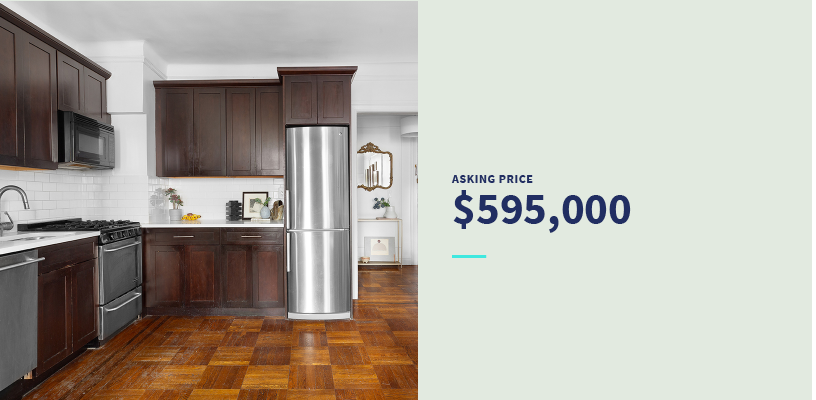 Assuming a 30-year mortgage and the minimum down payment of 20% ($119,000), StreetEasy estimates total monthly payments at $2,766. This includes the mortgage payment ($2,004) and maintenance fee ($762).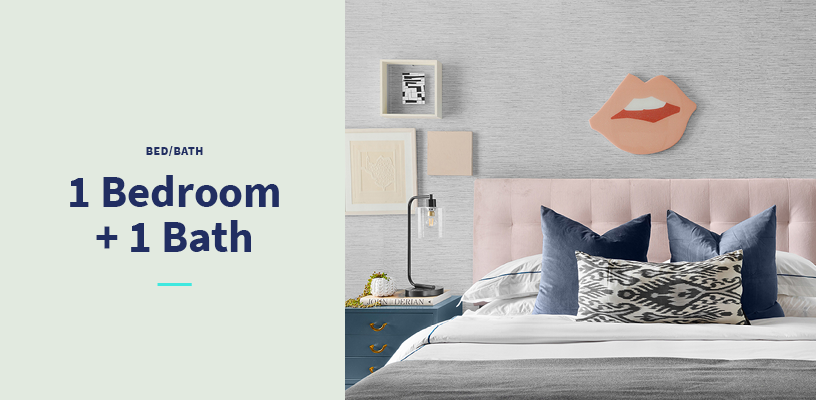 The median asking price for a home in Brooklyn Heights is $1.6 million, according to StreetEasy's Data Dashboard. That puts our most popular sale for November 16 at $1M below average for this beloved neighborhood.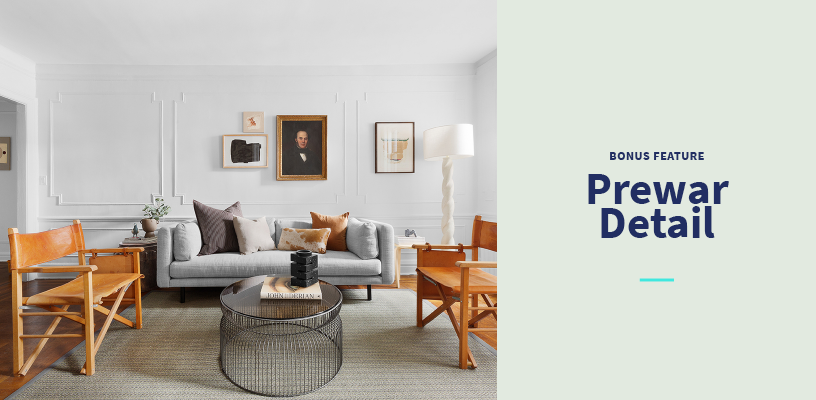 Brooklyn Heights is adored for many reasons. Its prewar housing stock, in buildings that exude charm, is a big one. And this Brooklyn Heights 1BR has it in spades: Just look at that wainscoting and decorative molding! In addition, it boasts telltale prewar details like parquet hardwood floors, high ceilings, and a welcoming foyer entry. And it's a top-floor unit (yes, there is an elevator!), which means it gets plenty of natural light to show it all off.
In contrast to the old-school details, our Most Popular Sale for November 16 boasts a decidedly modern kitchen. There's a full suite of stainless steel appliances, including a dishwasher and gas range, with loads of cabinet space. And the co-op, with a classic redbrick facade, offers shared laundry facilities and bike storage.
Brooklyn Heights Homes Under $1M on StreetEasy Article continues below
Want to see more? Take a look at the listing at 30 Clinton St. #6A in Brooklyn Heights.
Contact a StreetEasy Expert on the listing for more information.
—
Whether you're looking to rent or to buy, find your next NYC apartment on StreetEasy.