Every week, we share the most popular sale listing of the week in NYC, as selected by you, our StreetEasy users. The most popular sale for November 30 is a duplex Greenwich Village 1BR with a skylight and Juliet balcony, now on the market for $899,000. Contact a StreetEasy Expert on the listing for more information. (StreetEasy Experts are agents with proven experience in a particular building or area.)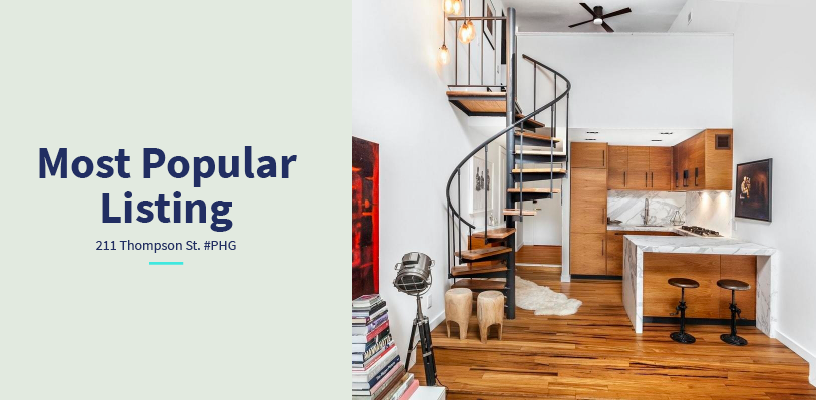 As of this writing, this week's most popular listing has been saved by more than 250 users.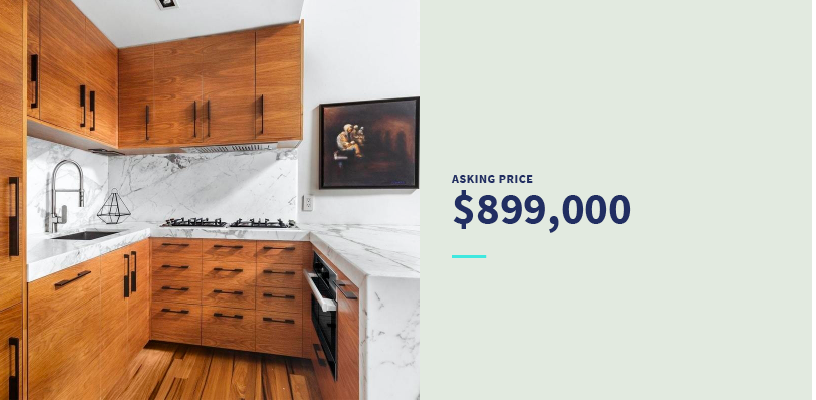 Assuming a 30-year mortgage and the minimum down payment of 20% ($179,800), StreetEasy estimates total monthly payments at $4,344. This includes the mortgage payment ($3,036) and maintenance fee ($1,308).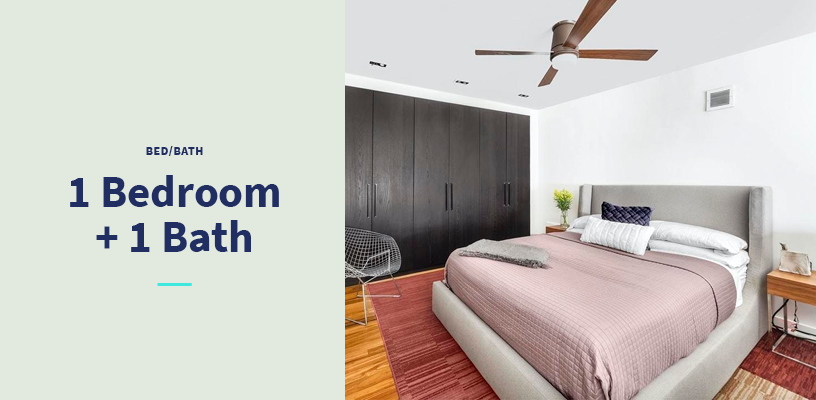 The median asking price for a home in Greenwich Village is $1.5 million, according to StreetEasy's Data Dashboard. That puts our most popular sale for November 30 more than half a million dollars below average for this iconic neighborhood.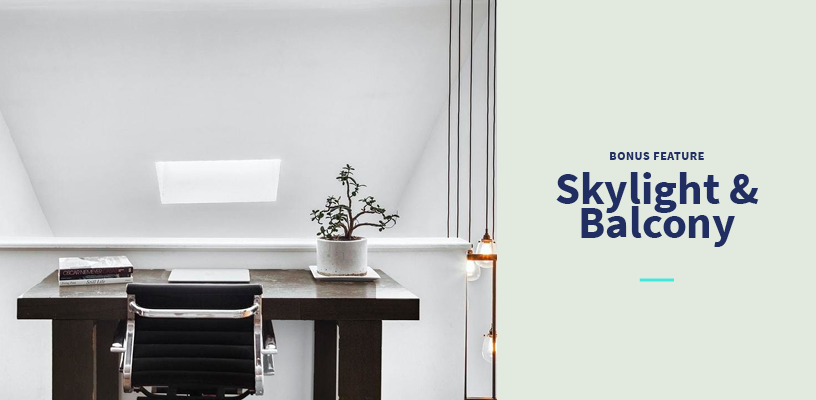 Not only is this duplex Greenwich Village 1BR a relative bargain for the area, it also boasts two features that are relatively rare. The penthouse's angled, double-height ceiling allows for a central skylight that floods the space with sunshine. (Set up a home office area facing it, as shown, for the best-lit Zoom calls ever!) And the living room brings in even more light through a glass door that opens to a Juliet balcony. That means you can enjoy your morning coffee in the fresh air, looking out at classic Village views. (Including nearby Washington Square Park, just two blocks north!)
Of course, our most popular sale for November 30 has other impressive features too. The co-op's custom kitchen sports bespoke paneling and marble counters. There's more marble in the bathroom, as well as a deep, jetted tub for Jacuzzi-like relaxation. And a large foyer entry sports two generous closets, with three more closets upstairs in the bedroom. In addition, unlike many lofted bedrooms in NYC apartments, this one has plenty of headroom with eight-foot ceilings.
Downtown Homes Under $1M on StreetEasy Article continues below
Want to see more? Take a look at the listing at 211 Thompson St. #PHG in Greenwich Village.
Contact a StreetEasy Expert on the listing for more information.
—
Whether you're looking to rent or to buy, find your next NYC apartment on StreetEasy.