Every week, we share the most popular sale listing of the week in NYC, as selected by you, our StreetEasy users. The most popular sale for November 9 is a duplex Greenwich Village 1BR with 1.5 baths, now on the market for $1,250,000. Contact a StreetEasy Expert on the listing for more information. (StreetEasy Experts are agents with proven experience in a particular building or area.)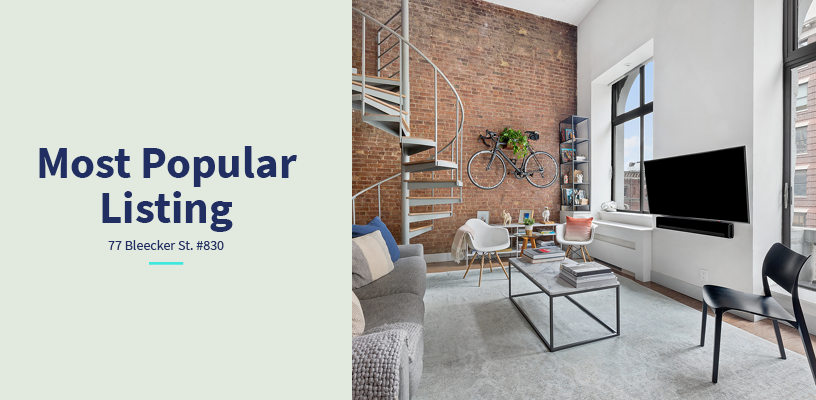 As of this writing, this week's most popular listing has been saved by more than 90 users.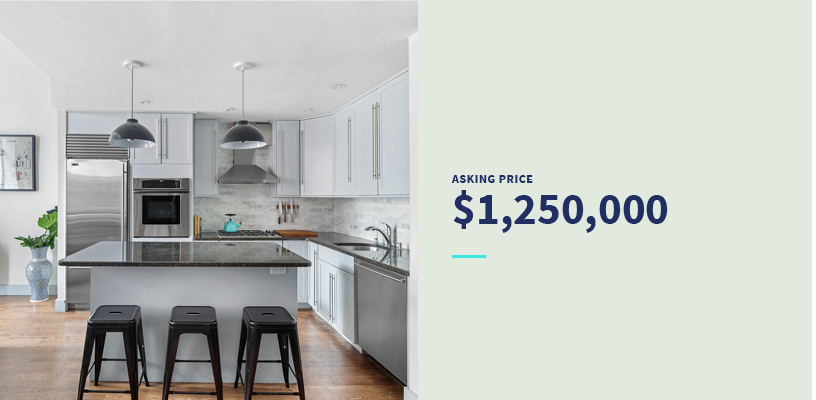 Assuming a 30-year mortgage and the minimum down payment of 20% ($250,000), total monthly payments are estimated at $6,572. This includes the mortgage payment ($4,125) and maintenance fee ($2,447).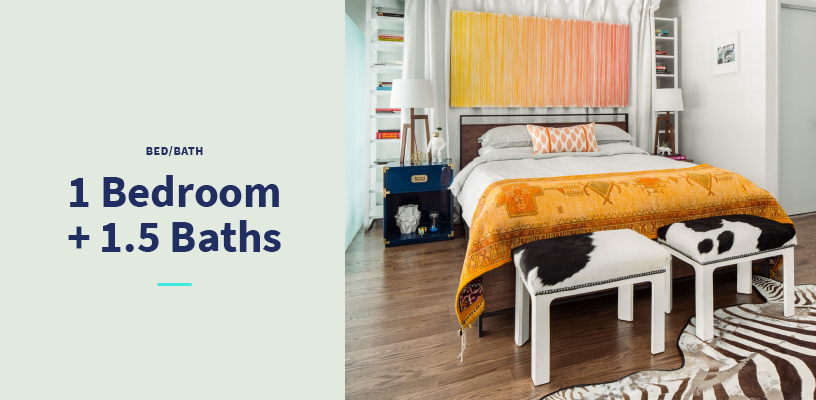 The median asking price for a home in Greenwich Village is $1.5 million, according to StreetEasy's Data Dashboard. That puts our most popular sale for November 9 at $250K below average for this iconic neighborhood.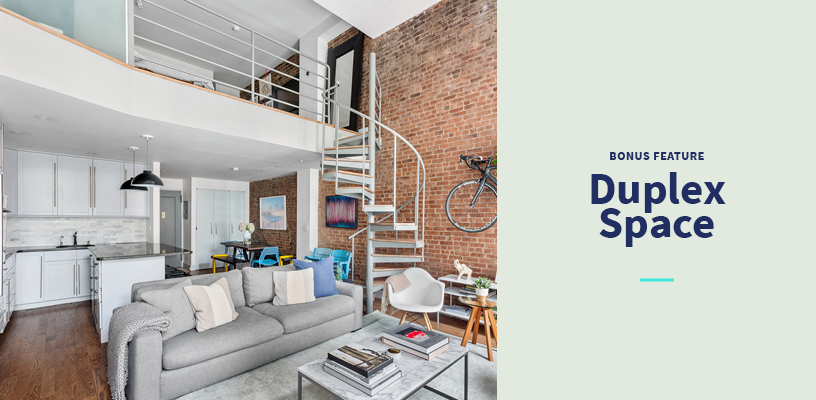 There's something about a NYC duplex that just seems so luxurious, isn't there? Two whole floors of precious city space all to yourself! And when it's in a legendary neighborhood, like this Greenwich Village 1BR,  it's that much more special.
Our most popular sale for November 9 has that upstairs/downstairs perk, plus a lot more. Soaring ceilings and gracefully curving stairs make the main floor's spacious layout feel even more expansive. Huge, arched windows span both levels, and one opens out to a Juliet balcony with classic downtown views. The upstairs bedroom space is large and open, with its own closet and powder room.
In addition, the kitchen is positively packed with high-end features, including custom cabinets and a dishwasher. A wine fridge and breakfast bar are built into the center island. Added bonus: If you use the island for dining, the adjacent dining nook makes a perfect home office. Score!
Downtown Homes Under $1M on StreetEasy Article continues below
Want to see more? Take a look at the listing at 77 Bleecker St. #830 in Greenwich Village.
Contact a StreetEasy Expert on the listing for more information.
—
Whether you're looking to rent or to buy, find your next NYC apartment on StreetEasy.