Every week, we share the most popular sale listing of the week in NYC, as selected by you, our StreetEasy users. The most popular sale for October 26 is a super-cute studio on the Upper West Side's Pomander Walk, which has just gone into contract for the amazing price of $395K. The home is listed by Michaela Morton at Compass.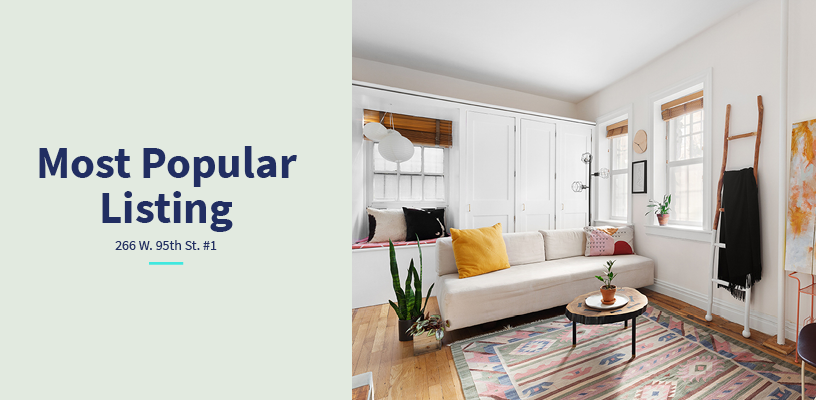 As of this writing, this week's most popular listing has been saved by more than 175 users.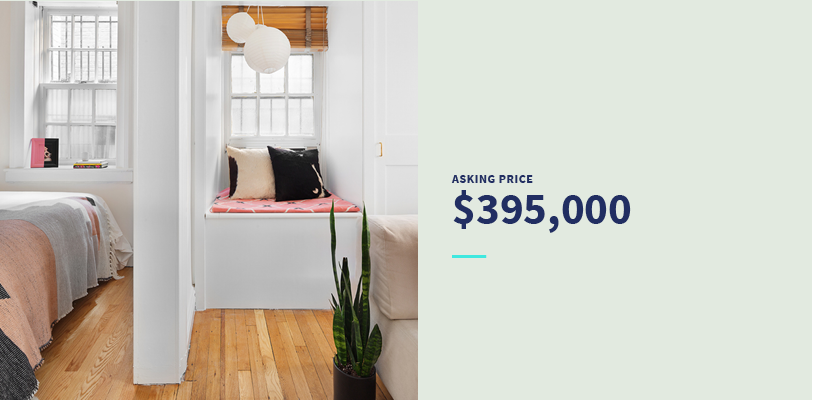 Assuming a 30-year mortgage and the minimum down payment of 25% ($98,750), total monthly payments are estimated at $2,115. This includes the mortgage payment ($1,259) and maintenance fee ($856).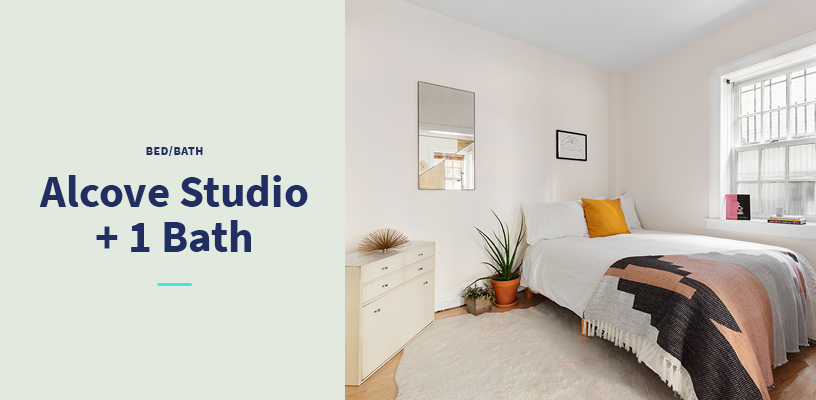 The median asking price for a home on the Upper West Side is $1.5 million, according to StreetEasy's Data Dashboard. That puts our most popular sale for October 26 at more than a million dollars below average for this always-popular neighborhood.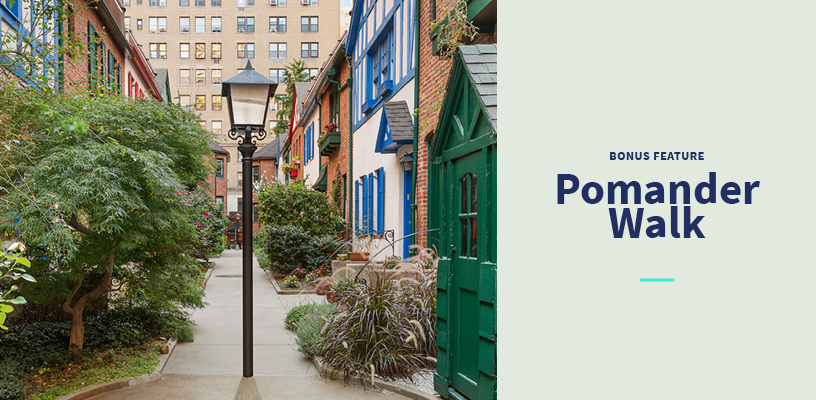 What this sweet studio lacks in square footage it makes up for in sheer charm. It sits on the hidden gem known as Pomander Walk, a 1921 co-op complex on the Upper West Side that's like a gated mini-neighborhood of low-rise, Tudor-style cottages. The fairytale stretch off West 95th Street has a fascinating history and a magical feel. It's hard to believe this quaint setting is just steps from the 1, 2, and 3 trains at 96th Street!
Inside, our most popular sale for October 26 is almost as magical as it is on the outside. This alcove studio somehow makes 325 square feet feel like a spacious 1-bedroom, with four bright windows and four closets, too. The sleeping area feels like a real bedroom, albeit one without a door, and there's even room for a dresser or two. The galley kitchen is tight but well-appointed, with lots of built-in storage. Bike storage and separate storage units are available, too.
Manhattan Homes Under $500K on StreetEasy Article continues below
Want to see more? Take a look at the listing at 266 W. 95th St. #1 on the Upper West Side.
Contact Michaela Morton at Compass for more information.
—
Whether you're looking to rent or to buy, find your next NYC apartment on StreetEasy.