This is one of our favorite posts to compile each month. In a city with so many people trying to single out their new home from hundreds of real estate listings, it's always fun to see which listings got the most attention from StreetEasy's many curious browsers!
Once again, you all did not disappoint. In the first month of 2017, users singled out five super-nice apartments located in some of the city's most desirable neighborhoods. As usual, a lot of competition is in the market for apartments listed between $200K and $600K. This is a price point that inspires the most competition in NYC, so it's no surprise that four of the five most popular listings in January were under $400K. The one notable was a Tribeca duplex loft that listed for $1.649 million.
So without further ado…
SPACE: 2 bedrooms, 1 bathroom 900 sq. ft (below)
PRICE: $399,000
NEIGHBORHOOD: Lenox Hill
HIGHLIGHTS: Light-filled corner unit on the 14th floor features refinished floors, California closets, open kitchen and large windows. This airy apartment is also just a block from the new Second Avenue subway, which has elevated real estate values along the new subway line's corridor.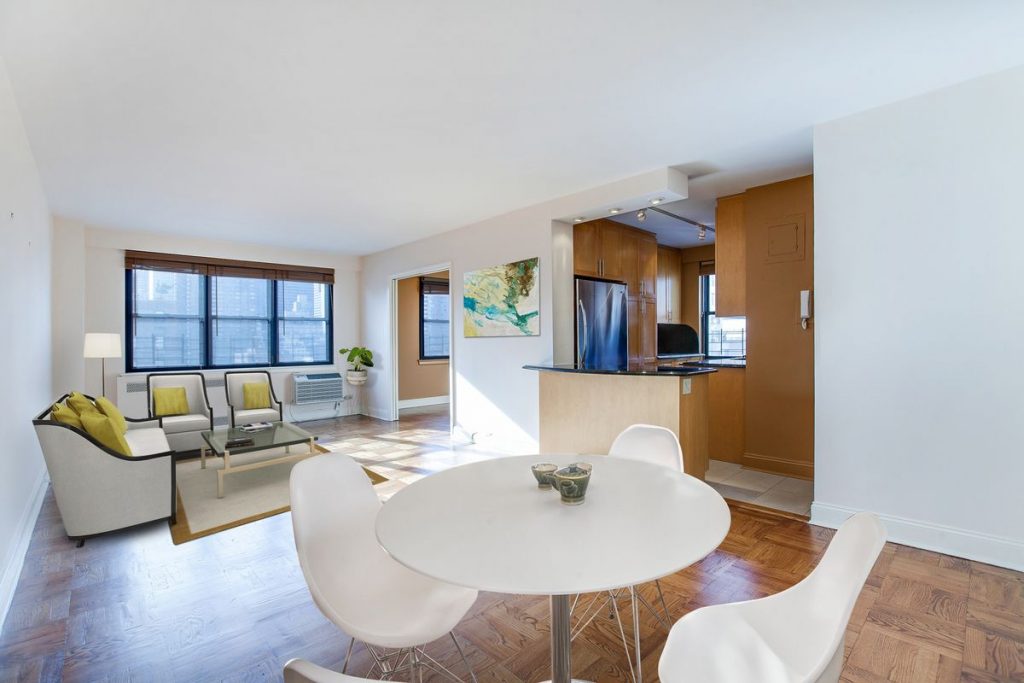 SPACE: 2 bedrooms, 2 bathrooms 1,417 sq ft (below)
PRICE: $1,649,000
NEIGHBORHOOD: Tribeca
HIGHLIGHTS: This highly desirable duplex loft in the heart of Tribeca was attractive due to its space, renovation and built-in closets. The loft level features a master suite and office, all decked out in industrial chic finishes.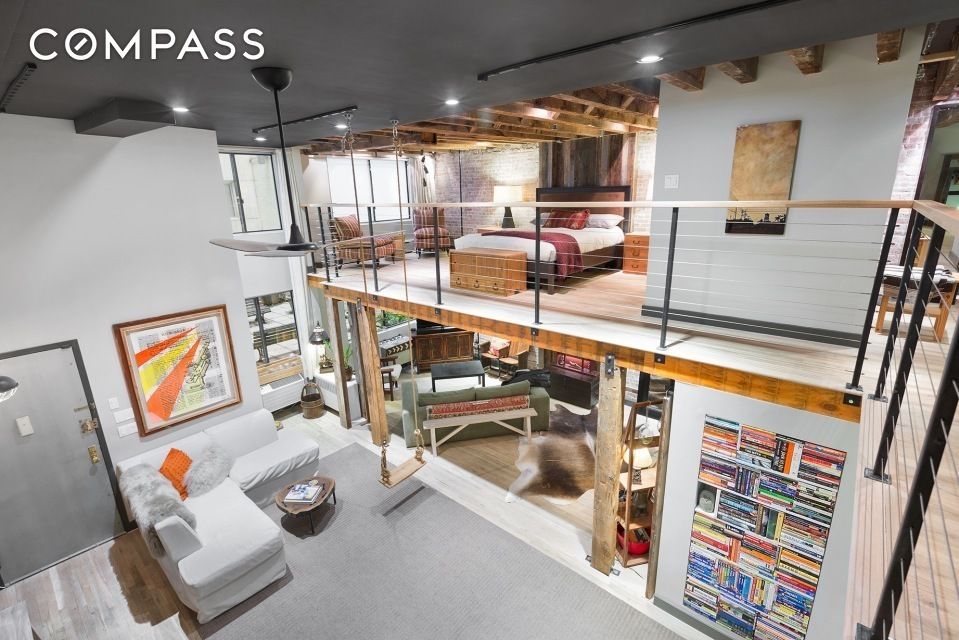 SPACE: Junior 1 bedroom (below)
PRICE: $415,000
NEIGHBORHOOD: Upper East Side
HIGHLIGHTS: Convertible one-bedroom just off Third Avenue at 77th Street was an instant favorite, especially for its alluring price. High-end kitchen, dining space and removable wall means flexibility in this coveted co-op, which attracted a bidding war.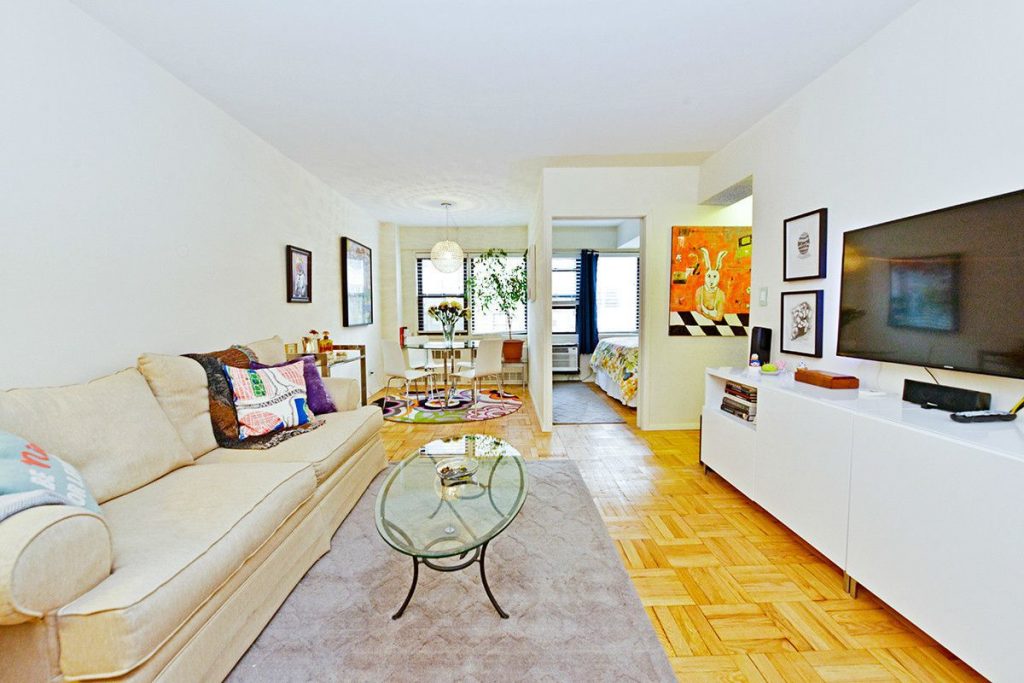 SPACE: Studio (below)
PRICE: $399,000
NEIGHBORHOOD: Gramercy Park
HIGHLIGHTS: Adorable studio with sunken living room, cozy breakfast bar and a separate sleeping area behind French doors. Best of all, it's located in The Sage House, a wonderful building featuring full-time doorman, resident staff, and laundry facilities. Low monthly maintenance includes taxes, heat, hot water & cooking gas. Next to the Gramercy Park Hotel.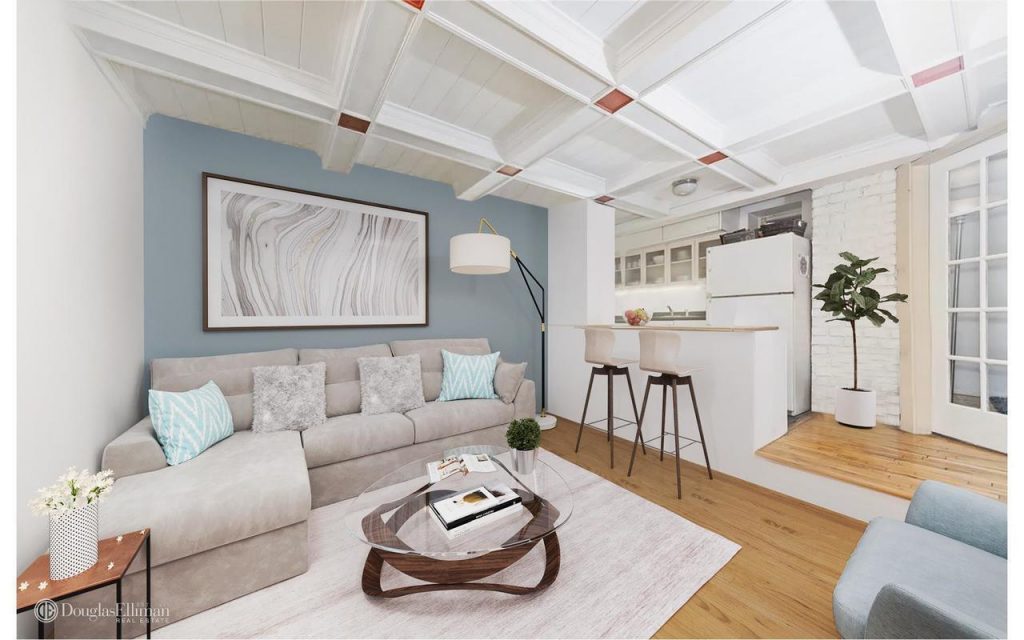 SPACE: Studio (below)
PRICE: $300,000
NEIGHBORHOOD: Sutton Place
HIGHLIGHTS: This charming studio in one of Manhattan's nicest neighborhoods gets a lot of help in the spacious-feeling department from its 10-foot ceilings and oversized windows. Ample closet space helps, too. Located in co-op building with just 15 other units, this will make for a cozy oasis for one of New York's legions of residents who just want a room of one's own.