From shady brokers to derelict landlords to soul-sucking prices, there are many things unsettling about searching for an apartment in New York City. Of all the disturbing situations and characters you encounter while searching, none is worse than visiting a property purporting to be a decent listing, only to find yourself trapped in what turns out to be a creepy, stinky or claustrophobic apartment.
We've all been there. The price was right, the location good, but you really couldn't tell from the photos, right? But you decide to visit only to find the place festooned with taxidermied reptiles, creepy dolls and shag carpeting thick with organic matter. You wish you could hit the abort button and slowly back out of there. Rest assured, it happens to the best of us. And while it might make for a great campfire story next time you're in the Catskills, in the moment it can be pretty distressing.
In celebration of Halloween and all its associated eeriness, we thought we'd highlight some places that will make you think twice.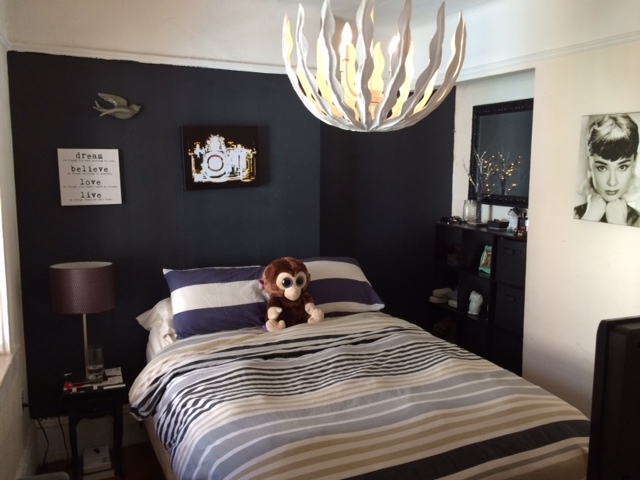 Audrey! A stuffed monkey! Creeped out yet? Listed for $1,795/month, this UWS one-bedroom promises a large bathroom, a kitchenette and good location. Sounds like it's worth a look. Just be aware that once you check out the bedroom, you will not be alone.
Bring your tannis root and $14.5M and this spacious, 10-bedroom corner unit in the legendary Dakota can be yours. It's been listed for quite some time — could it be the price or that this apartment was the fictional setting of the 1970s horror movie Rosemary's Baby? Perhaps the satanic seance aesthetic isn't for everyone?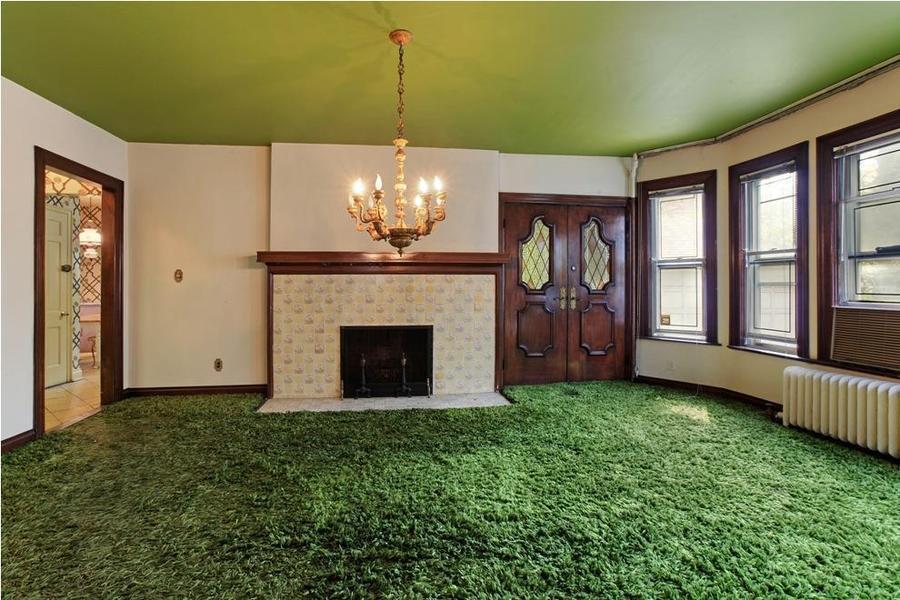 There's nothing more shocking than a verdant shag carpet, but, coupled with the soylent green ceiling, this room is over the top. This eight-bedroom Ditmas Park home is known as the 'Grand Dame' and can easily be returned to its glory days with a fresh coat of paint and and a carpet roll-up so this Grand Dame can continue to grow old gracefully.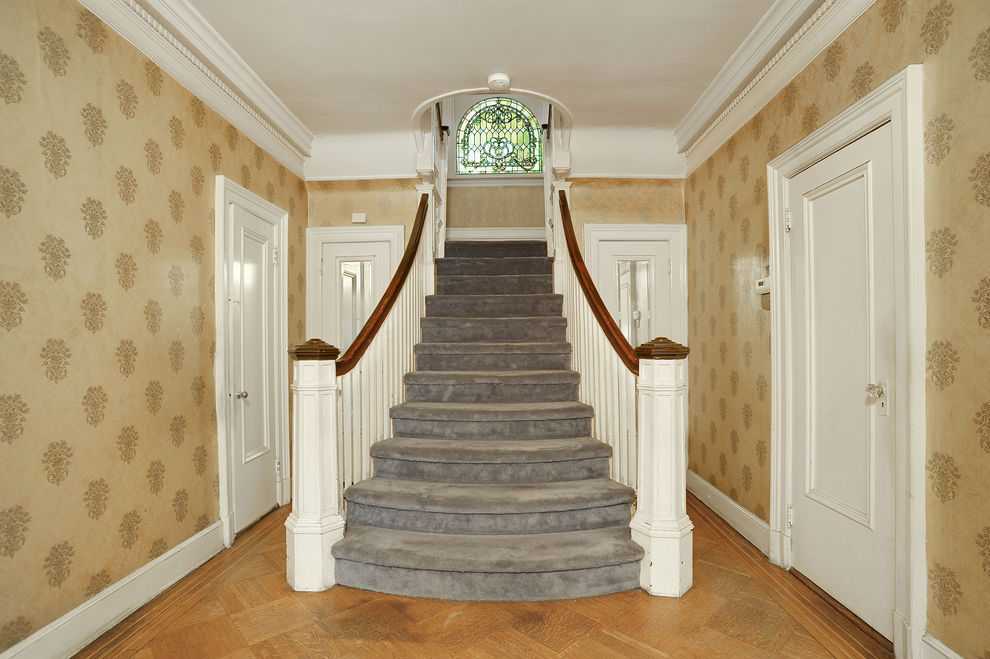 For those searching for a classic Ditmas Park farmhouse, this could be it. But if this omnious staircase is any indication of the rest of the home's atmosphere – caveat emptor. Beyond those stairs you'll find eerie bedrooms painted with medieval coats of arms and strangest of all — a pool table racked and ready to go.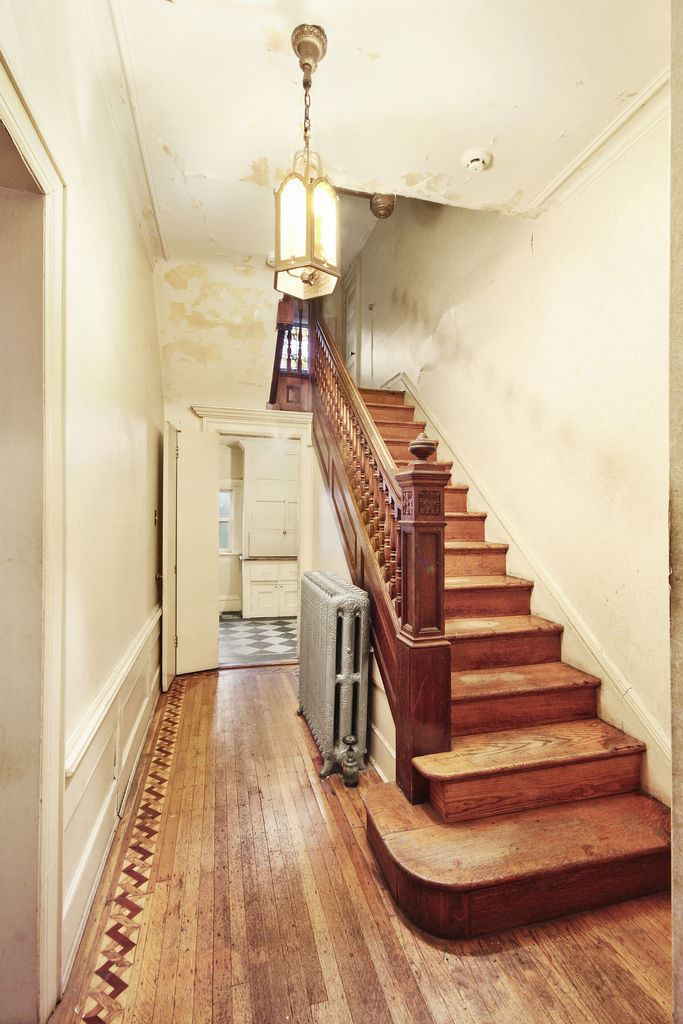 Fixer-uppers offer buyers the opportunity to rehaul properties with what brokers call "great bones." But the peeling paint and foreboding fixtures at this five-bedroom home may be more indicative of spirits among us, as well as a place with gut-reno potential.
Bathroom or Torture Chamber?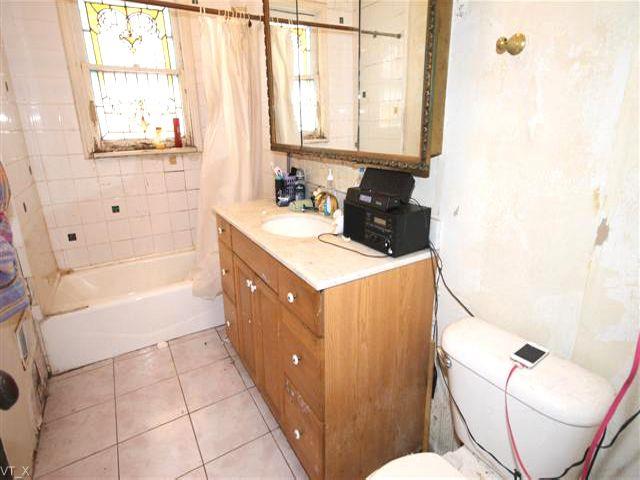 While the toilet appears to be jerry-rigged for possible electrocution, it's simply an abundance of appliances that need juice. So, everything should be safe… that is until you run the water, take a bath or flush the toilet. Then it's lights out — ZAP!
Directly across from the ostensibly haunted Chelsea Hotel, this dark three-bedroom loft elicits an eerie aura all its own. Take the taxidermy at face value, buyers, and note that if you're not into the dark arts, this place might not be for you. Decorative touches include black carpeting, black-gloss walls, a creepy portrait hall and a taxidermy collection, which includes a stuffed mongoose being strangled by a cobra.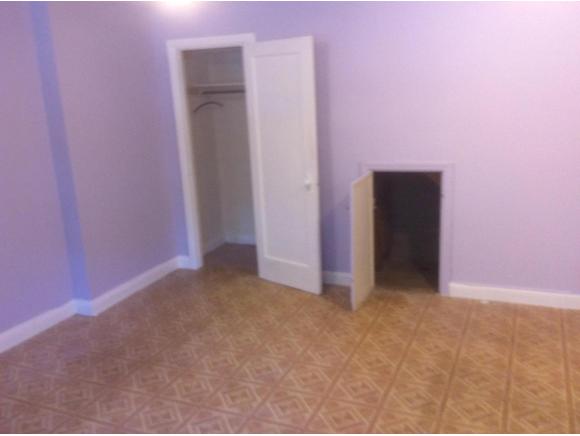 This four-bedroom home in the Homecrest section of Sheepshead Bay boasts many closets, but what is unclear from the slightly blurry listing images is just what lies within these storage spaces. Or perhaps the better question is just what lies beyond them?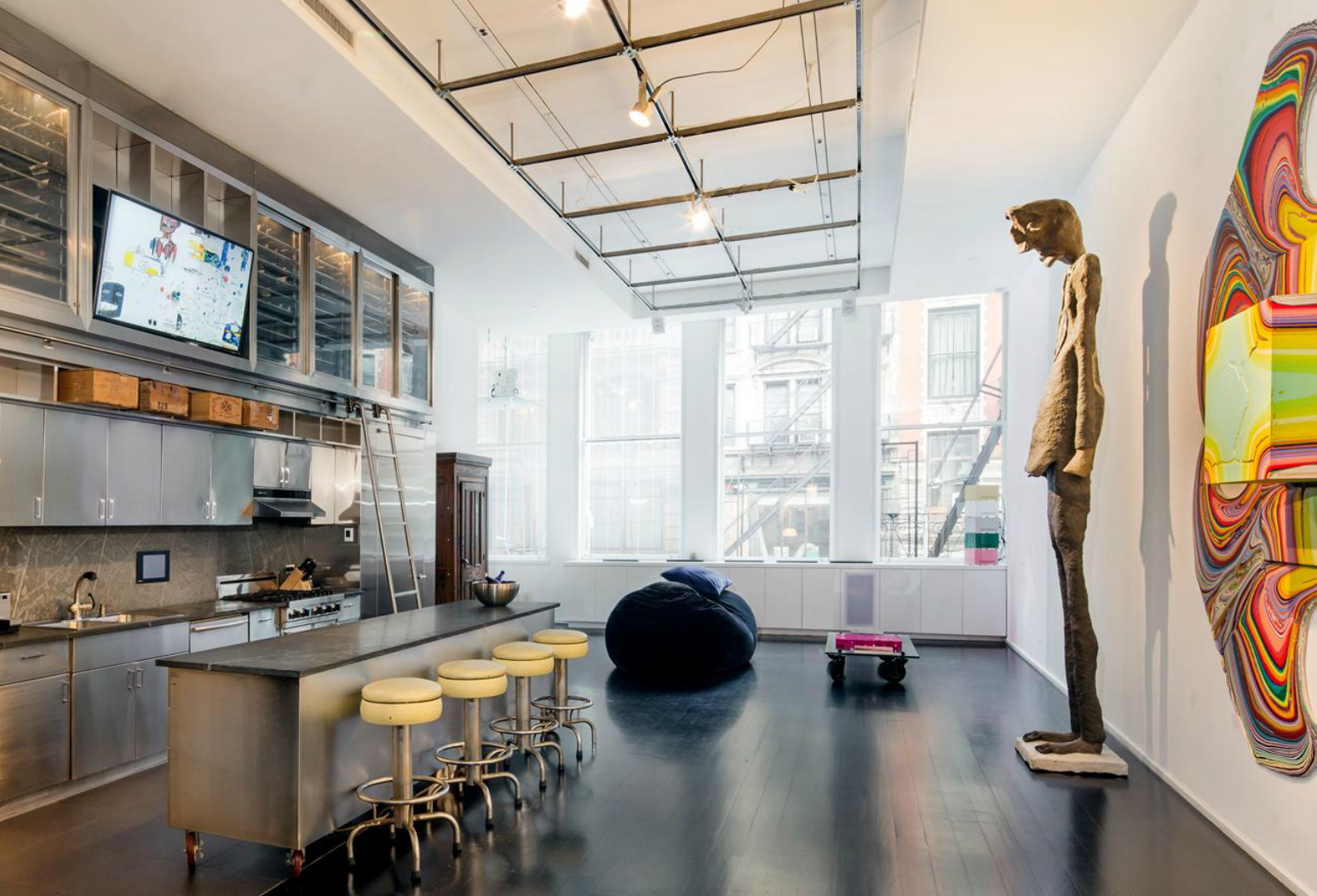 This decked-out SoHo loft would be great for a bachelor looking to live large. But with all the looming, lifelike art – including 14-foot figures and 6-foot portraits – easily daunted buyers should proceed with caution. If you get creeped out by the feeling of someone looking over your shoulder, this place might not be for you.
Related: