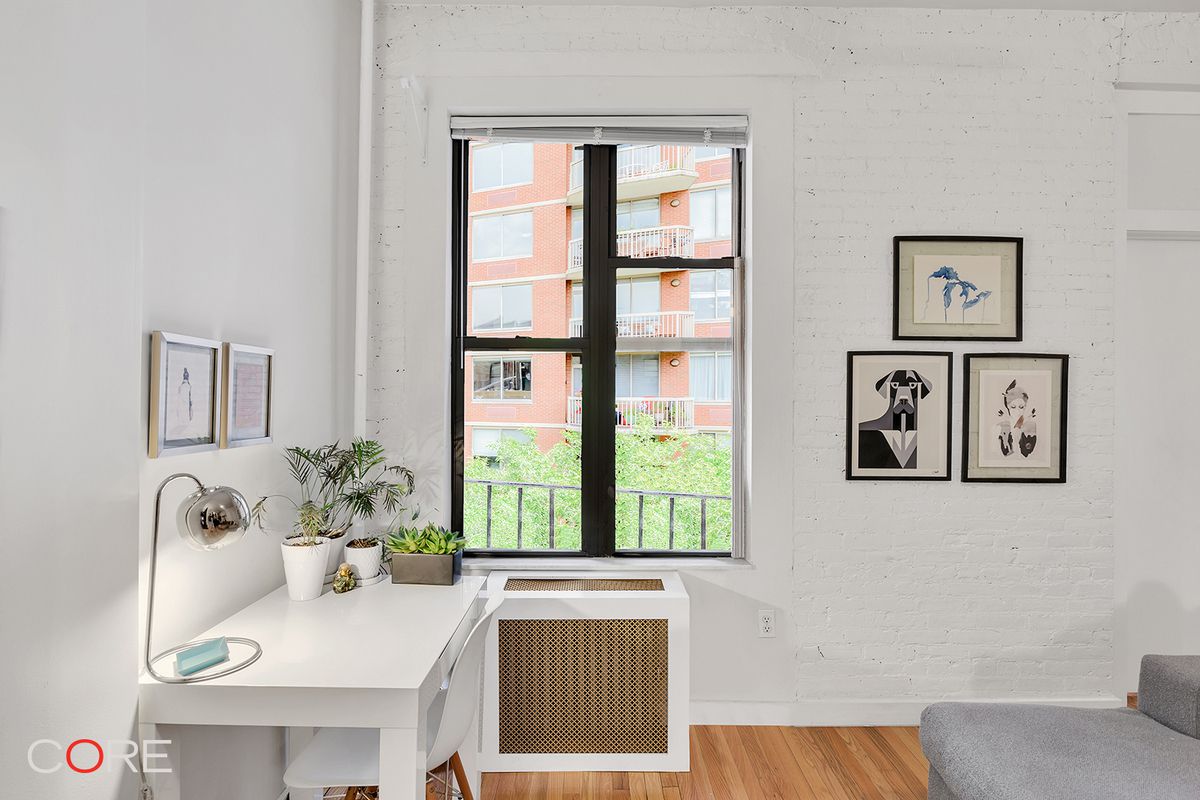 This 1-bedroom on the Upper West Side stands out for its price and location, but we also love its simple and clean interiors, and that there's no broker's fee. Overall, it's a good value and the reason it is our choice for Rental of the Week.
Address: 159 W. 85th St. #3D
Price: $2,500 (no-fee)
Size: 1 bedroom
Neighborhood: Upper West Side
Best feature: The price and location of this apartment are enticing, but what really sets it apart is its balance of old and new. The place has the bones of a classic prewar apartment but the looks of a modern space. Fresh off a gut renovation, the apartment features a sparkling white bathroom with all new fixtures and a small, but efficient kitchen. New appliances and quartz countertops shine here. A bit of whitewashed brick and large south-facing windows keep things light and bright. All of this in a walk-up building on a quintessential Upper West Side block right near Central Park.
Why it's a deal: This place offers major savings when compared to both Upper West Side standards and Manhattan standards. It's asking an even $2,500, which is $599 less than the neighborhood median rent for a 1-bedroom, which is $3,099. And it's $700 less than the Manhattan median, which is $3,200. On top of that, there's no broker's fee.
Biggest drawback: The apartment and building are light on amenities. It's lacking a dishwasher, as well as a washer and dryer, although there is a laundry room in the basement. But remember — no broker's fee!
See the listing: 159 W. 85th St. #3D, listed by Natalie Eisen and Brett Caspi of CORE.
—
Hey, why not like StreetEasy on Facebook and follow @streeteasy on Instagram?