The StreetEasy Monthly Cheat Sheet is a recurring feature that looks at the New York City for-sale market over the last four weeks, highlighting a combination of market data, StreetEasy user behavior and topical trends. This is the report for November 2017.
$40.5 Billion
Value of all sales: For November 2017, the total value of all sales listings added up to $40.529 billion. This is a 2.8 percent decline from the total value of all sales for October, which was $41.717 billion. This modest decrease is in keeping with seasonal trends, in which the value of the market tends to shrink in the fourth quarter.
$73.8M Penthouse in NoMad
Most expensive listing: The most expensive listing to hit the market in November was a $73.8M triplex penthouse at 212 Fifth Ave in NoMad. Worth noting is that this is the first time all year the most expensive listing of the month is located below 42nd St. This sprawling, 7-bedroom mansion is notable in other ways too.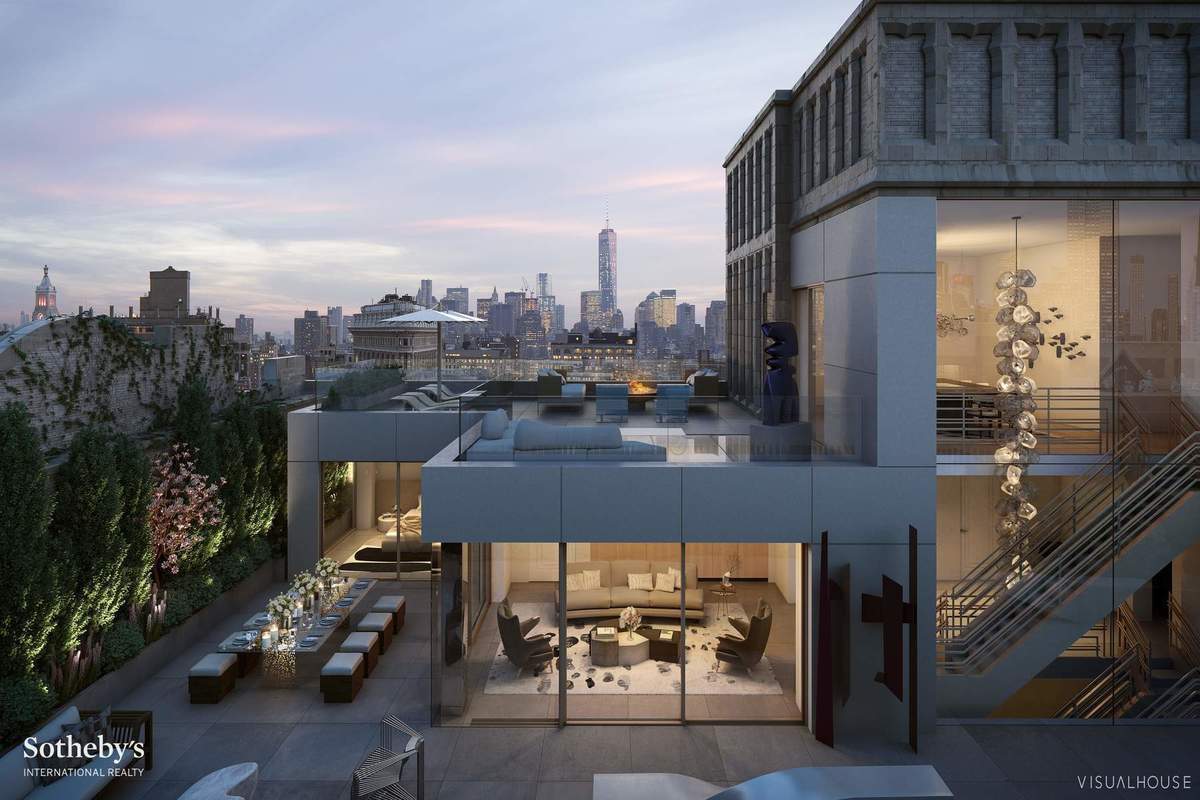 First to note is its location atop 212 Fifth Ave., an iconic neo-Gothic skyscraper built in 1912. Then, factor in its size. The unit spans 10,000 square feet and offers nearly 6,000 square feet of outdoor space. Notable views? Oh yes.
The apartment offers a direct vantage point onto the Flatiron Building, the New York Life Insurance Building — with its glittering gold top — and the Met Life Building. In addition to great views and outdoor space, there are two pools!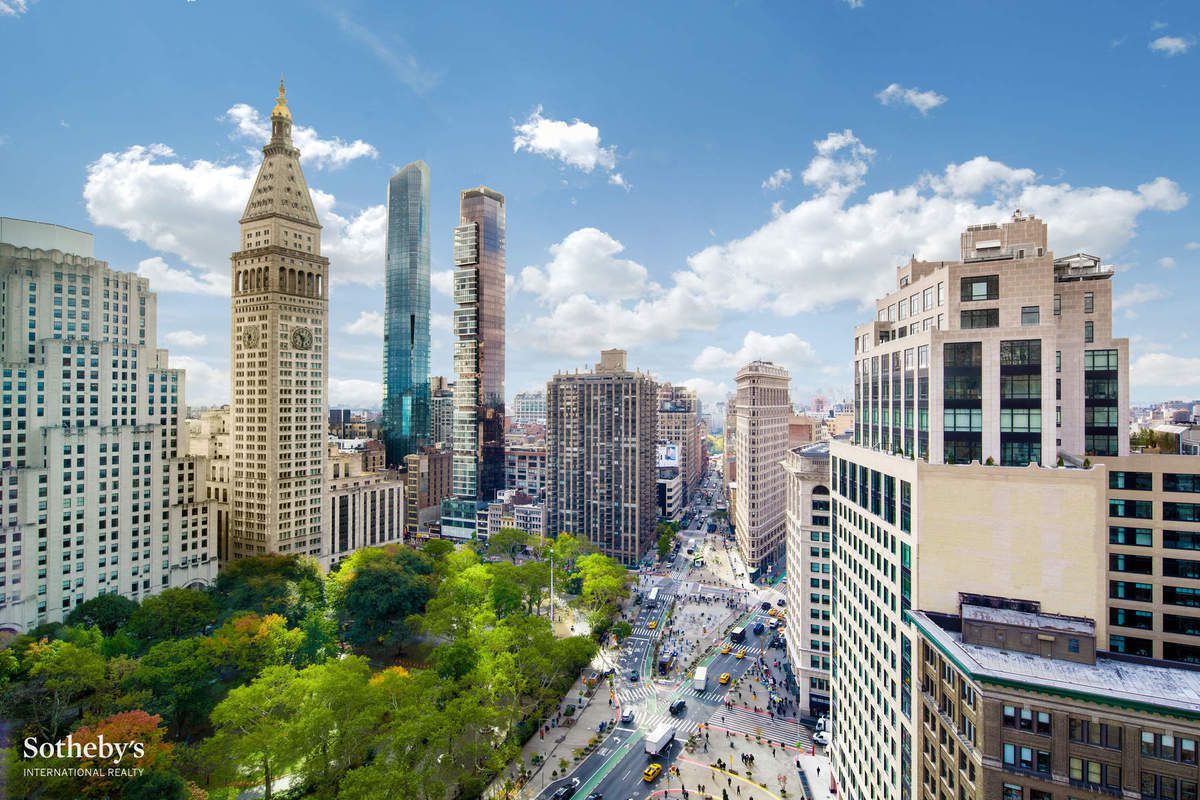 The interiors of the apartment are equally stupendous.  A bronze staircase, chef's kitchen, seven-room master suite (in addition to four other bedrooms), huge skylight and marble and glass fireplace round out the list of luxury design flourishes. Of course, you also get your typical meat and potato amenities like a private elevator, smart-home technology, walk-in closets and marble just about everywhere you look.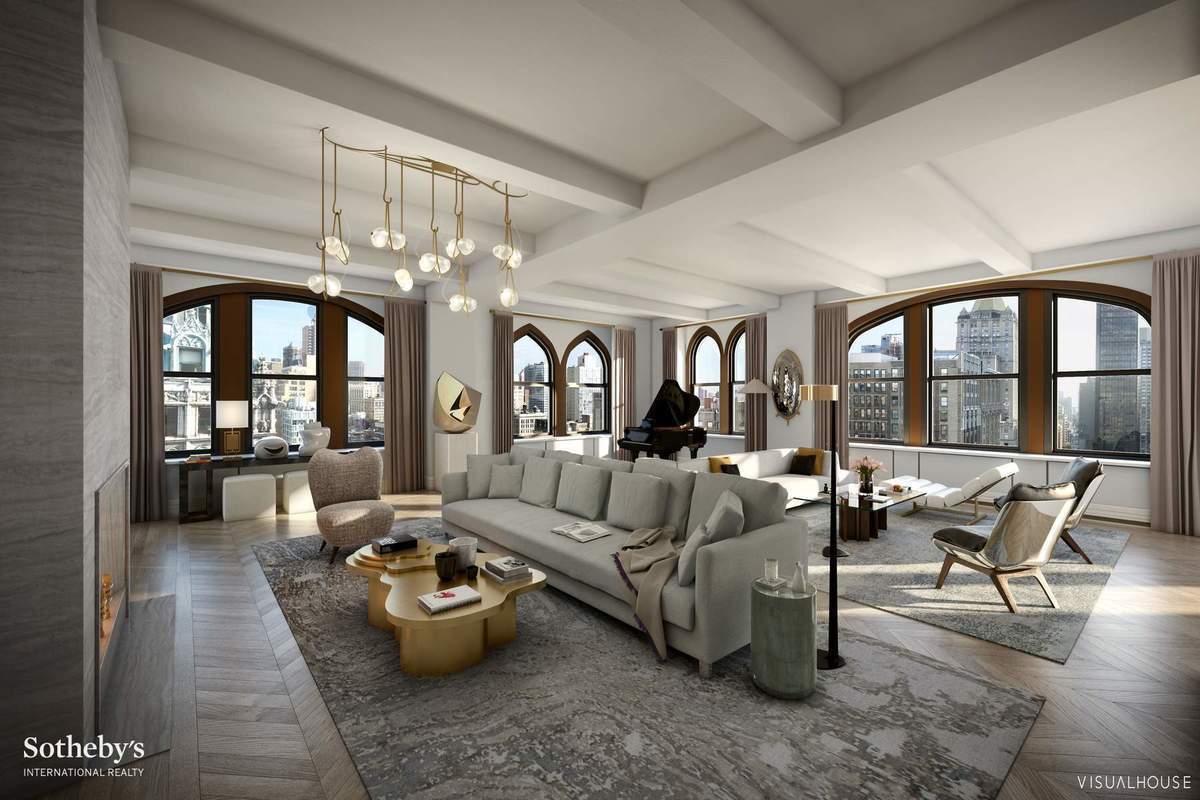 $80K Co-op in Wakefield
Least expensive listing: The least expensive apartment to hit the market in November was a 1-bedroom co-op in the Wakefield section of the Bronx listed for $80K.  Represented by Halstead, the property is part of an estate sale and is clearly priced to sell. As the listing description says, "a car costs more!" Also noted is the place needs some serious TLC. The current design is pure 1960s sensibilities with wallpaper, wood-paneling and linoleum of that era. Depending on your taste, this might discourage you or tap into your entreprenurial spirit. Either way, you'll have to renovate.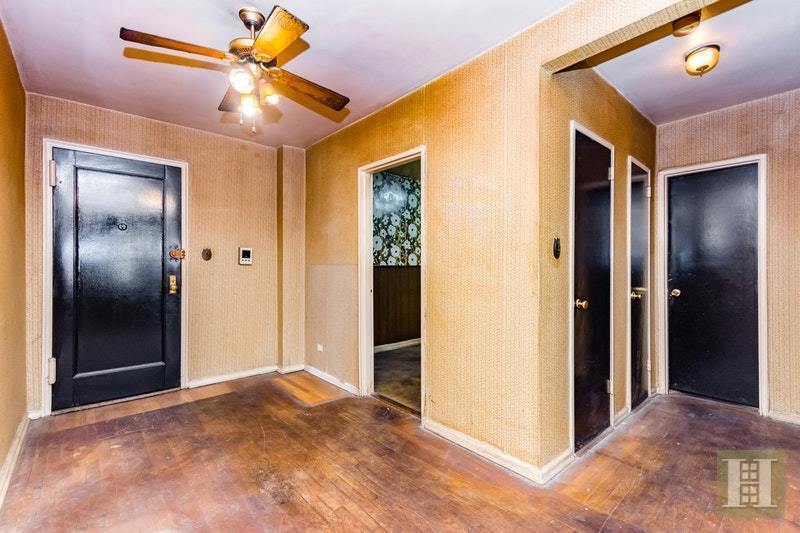 $1.245M 2-BR in Lincoln Square
Most popular listing: The most popular listing to hit StreetEasy in November was this $1,245,000 2-bedroom duplex at 24 West 69th St. in Lincoln Square. It's racked up 609 saves by StreetEasy users since it hit the market in late October. And with good reason, the apartment has clear appeal. Offering nearly 1,200 square feet, the apartment is large and spans the two ground floors of a boutique co-op building.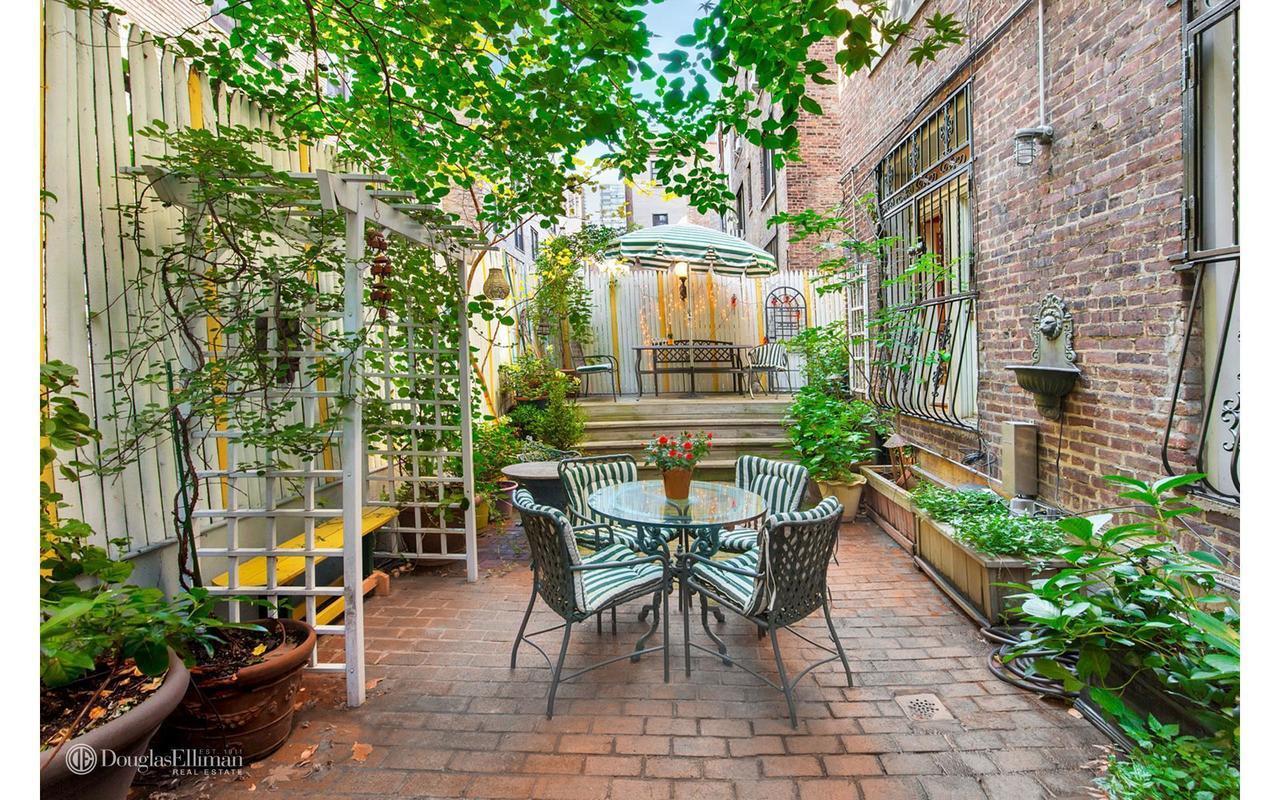 The real appeal, however, is this place offers two bedrooms and private outdoor space. That combo, in addition to the great location (just steps from Central Park), is a recipe for instant popularity. If you check out the listing images and floor plan, you'll note the apartment is currently configured as a 1-bedroom with the ability to convert the dining room into a second bedroom.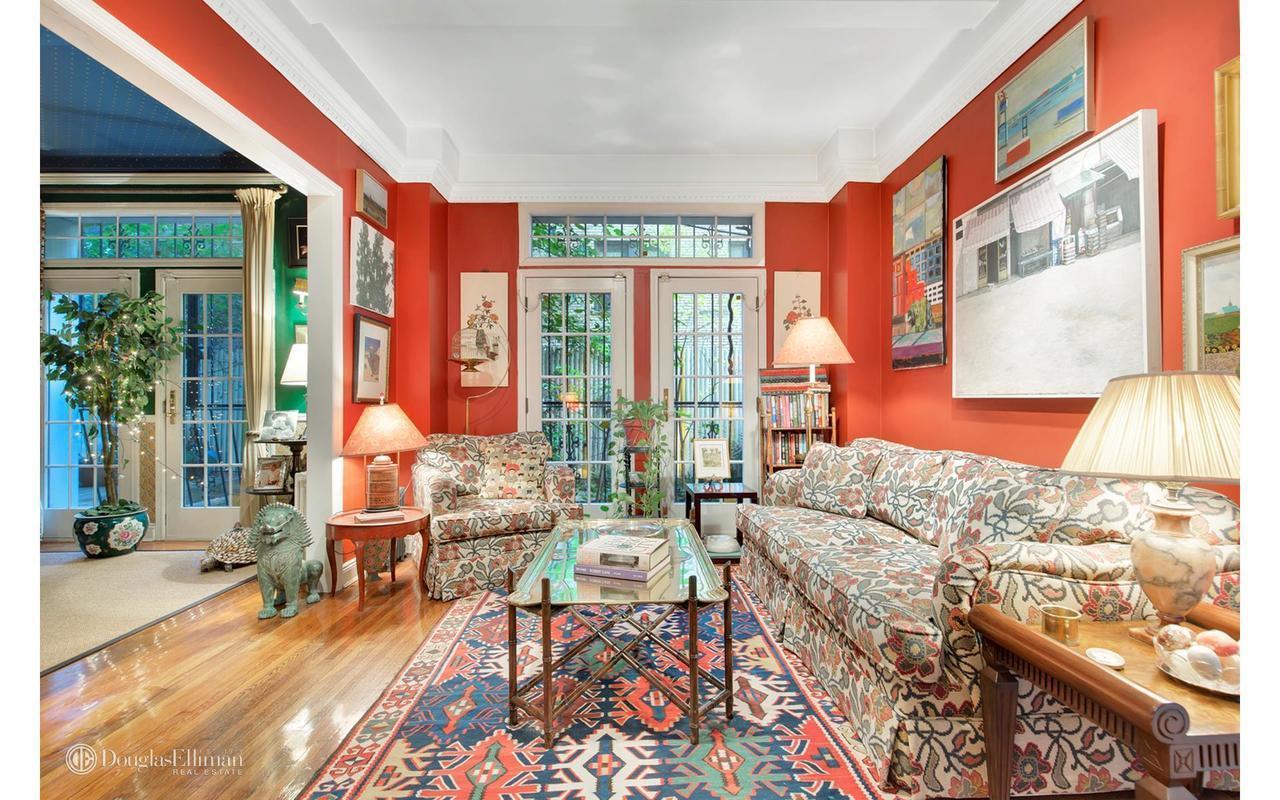 The slight duplicity in listing this place as a 2-bedroom, however, has not abated buyer interest. The listing is already in contract.
Psst… This 2-BR Slashed by $176K
Hot tip for November: If you are looking to land a 2-bedroom in Manhattan for under $600K, your best bet is this $599K co-op on Amsterdam Ave. in Manhattan Valley. The apartment was originally listed at $775K in September, but received a 25 percent price slash in late November to $599K.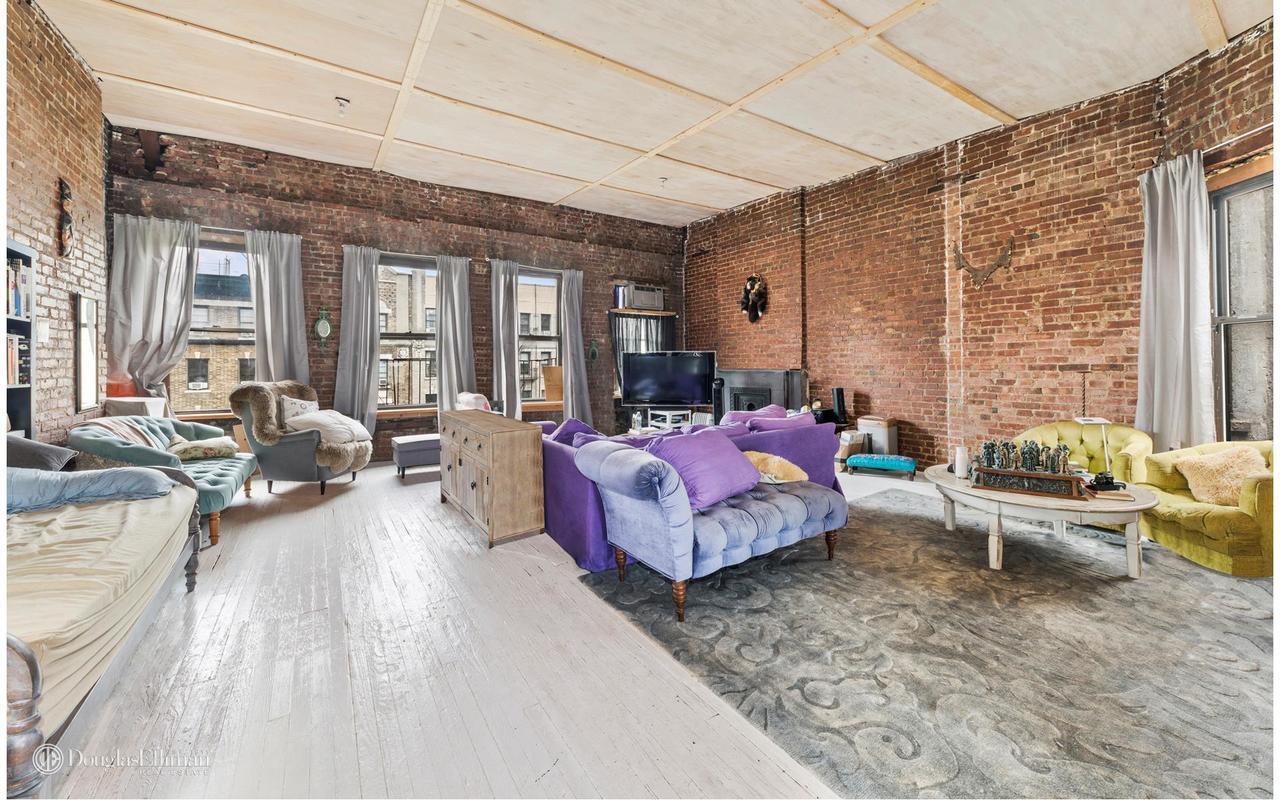 Despite its uptown location, the apartment has a certain downtown loft feel, replete with exposed brick, high ceilings, a decorative fireplace and an open floor plan. The unit features 12 windows, which will provide plenty of light during the bleak winter months. A fifth floor walk-up, this apartment will also ensure you get plenty of cardiovascular activity.
There are some caveats. Like the Lincoln Square duplex, this apartment is currently configured as a 1-bedroom with the option of converting part of the living room into a second bedroom. The building also has income restraints.
—
Hey, why not like StreetEasy on Facebook and follow @streeteasy on Instagram?
Related