Tracking down a rental for $1,500 is not as hard as we thought. You need to be in the heart of Chelsea? There's an apartment there — with a catch. But go to Crown Heights, Prospect Park South, Washington Heights or Astoria, and you'll have enough money to eat your way through your new neighborhood. Let's roll.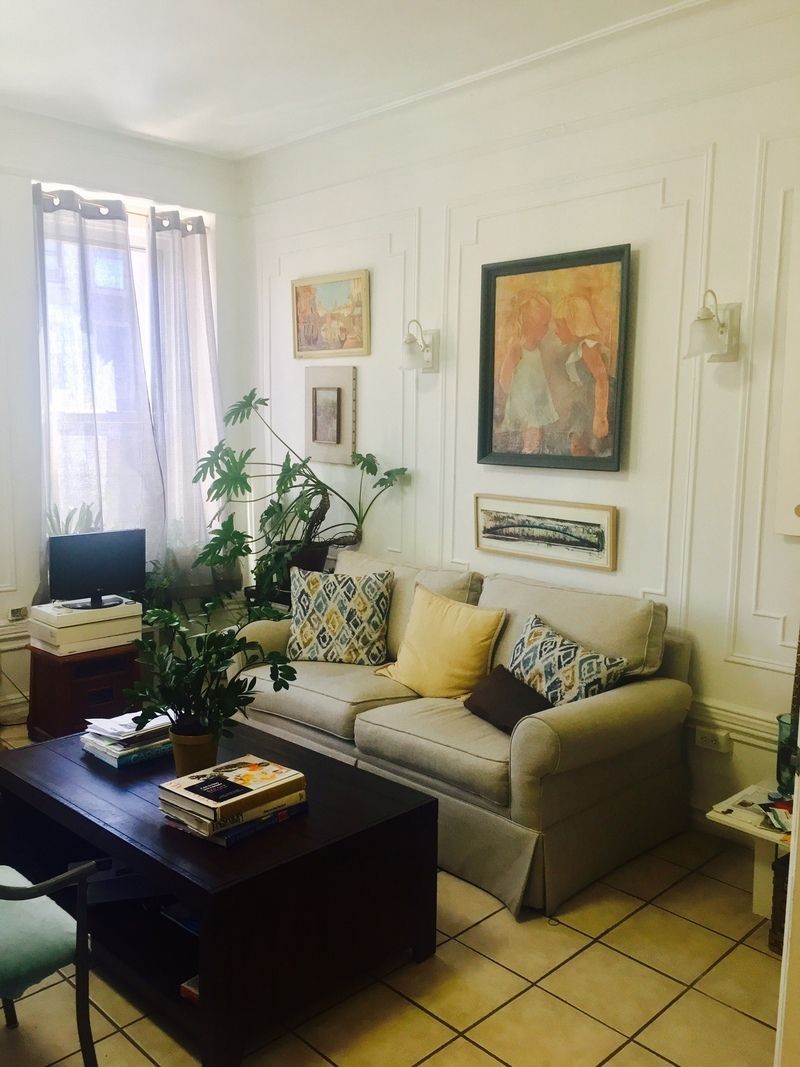 SPACE: Studio, 1 bathroom
PRICE: $1,499
NEIGHBORHOOD: East Harlem
HIGHLIGHTS: At a very generous 400 square feet, this spacious studio is one of only three units in this Upper Manhattan building. In addition to being a nice foothold on the East Side, this studio places you within steps of the Second Avenue subway and just a few blocks from Central Park and Museum Mile.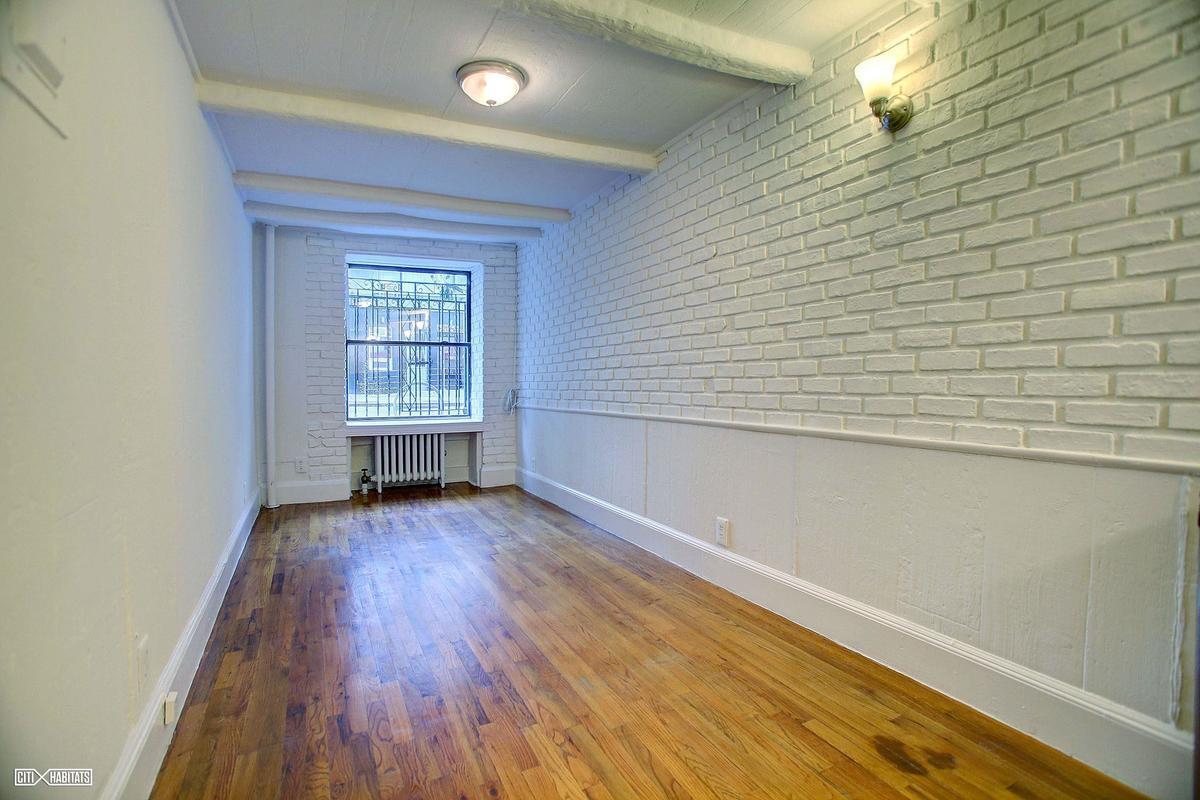 SPACE: Studio, 1 bathroom
PRICE: $1,450
NEIGHBORHOOD: Chelsea 
HIGHLIGHTS: How badly do people want an affordable place in Chelsea? Here's a hint. This long studio apartment has its own little kitchenette, can fit a full-size bed, and has a few built-in shelves. The catch is that you have to share a bathroom in the hallway. Even still, the listing has drawn a slew of attention — because it's in Chelsea.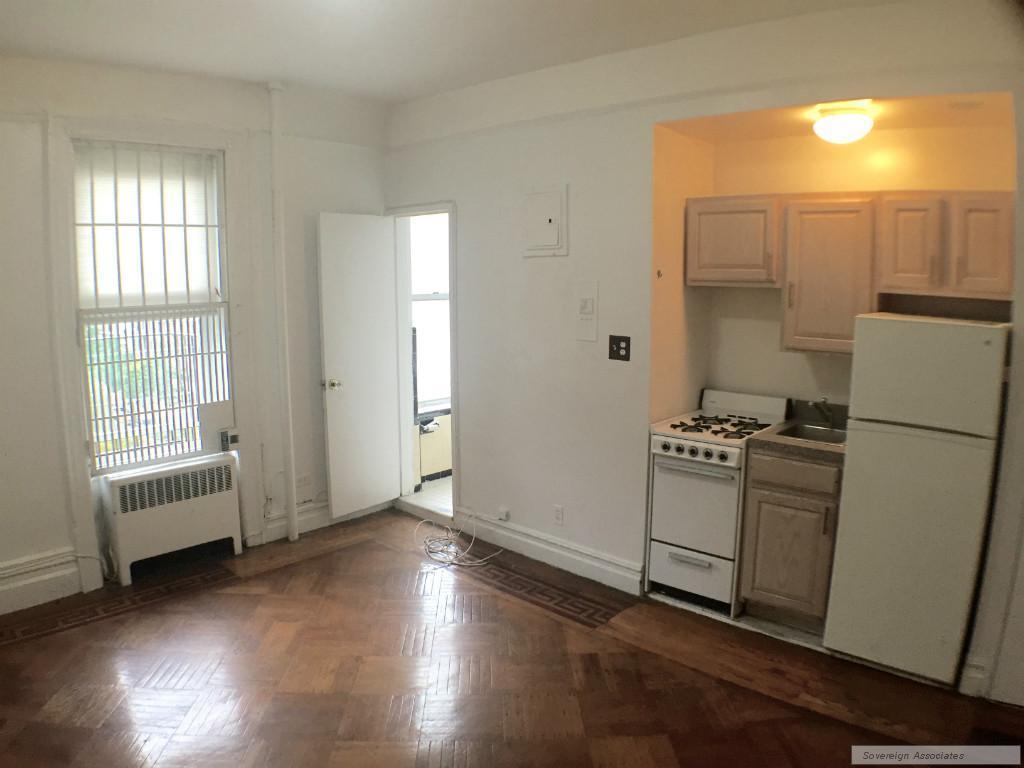 SPACE: Studio, 1 bathroom
PRICE: $1,450
NEIGHBORHOOD: Upper West Side 
HIGHLIGHTS: Classes have started, but in case there's a student or professional at Columbia, Barnard, or the Manhattan School of Music who needs an apartment close to campus, here it is. And, ideally, it's a short-term lease that expires on June 30, 2018. This corner unit studio has high ceilings and lots of light. Live-in super. Cats allowed.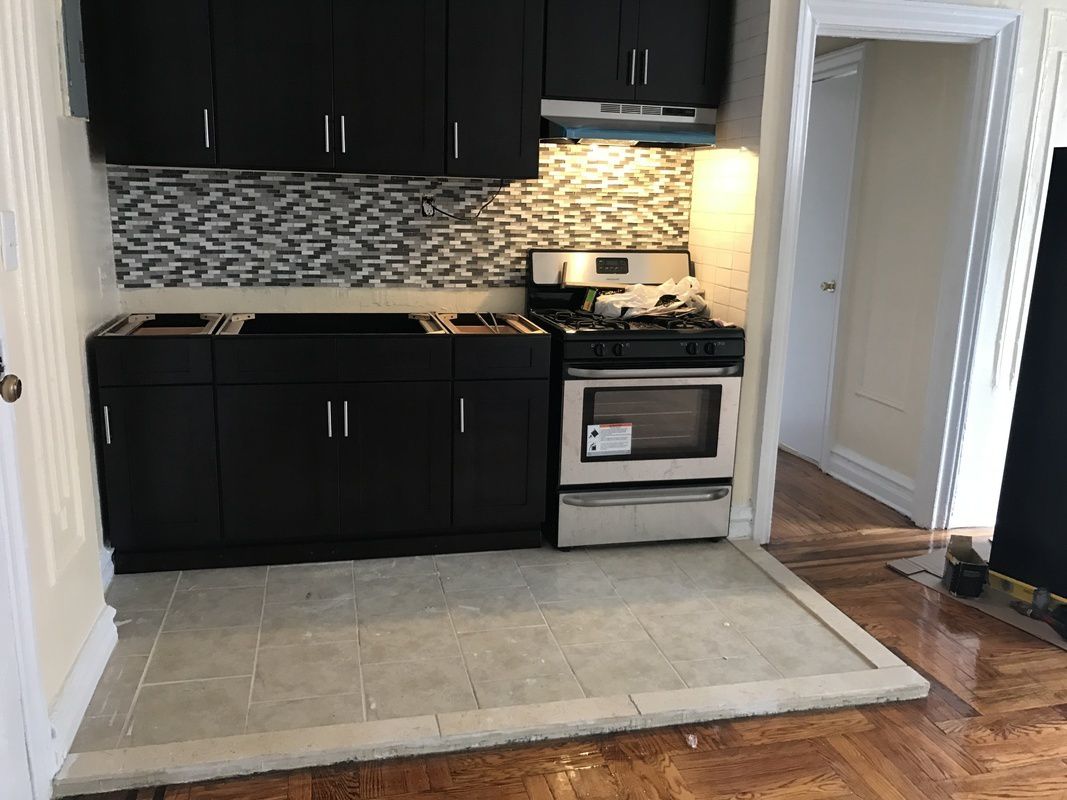 SPACE: 1 bedroom, 1 bathroom
PRICE: $1,450
NEIGHBORHOOD:  Prospect Lefferts Gardens
HIGHLIGHTS: Rent stabilized! Those words are sure to perk up ears — and apparently they have, based on the number of saves this place has gotten in just one day on the market. Other niceties? It's renovated with brand-new appliances, as you can see in the photo. Heat and hot water are included in the price, and it's about four blocks to Prospect Park. Score!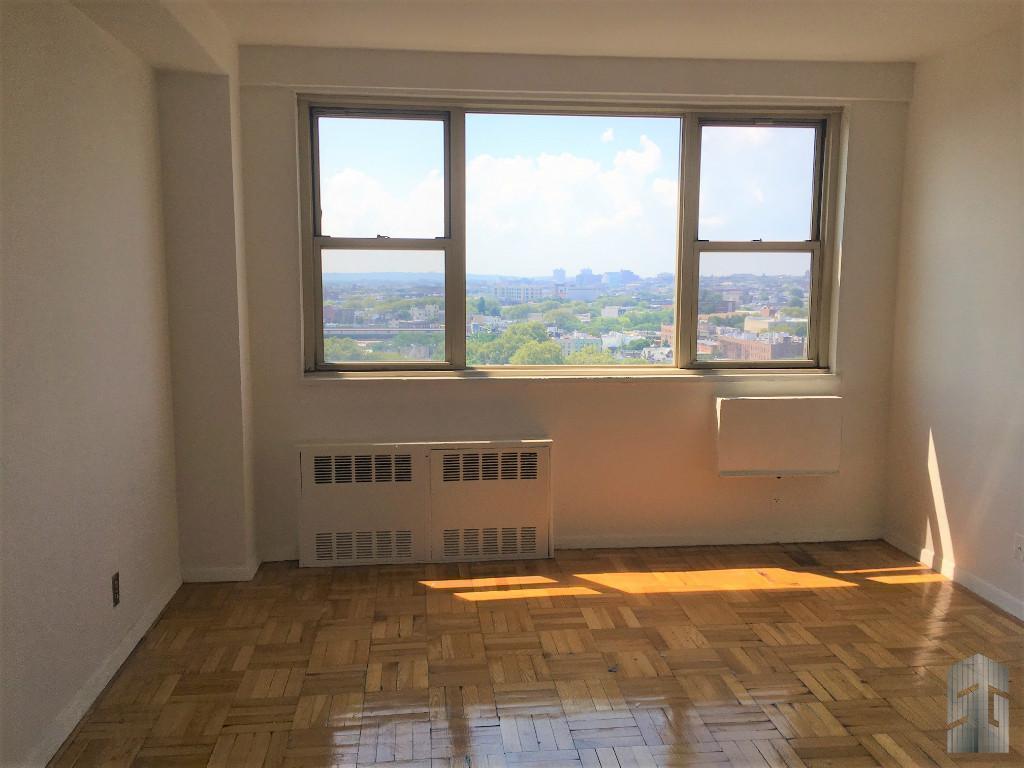 SPACE: Studio, 1 bathroom
PRICE: $1,500
NEIGHBORHOOD: Kensington
HIGHLIGHTS: Here's another rent-stabilized place in which the landlord is offering the option of a one or two-year deal. The listing boasts 600 square feet of space, with pretty views to the west, including the Verrazano Bridge. There are three big closets in the hallway, and the decent-sized bathroom has a tub.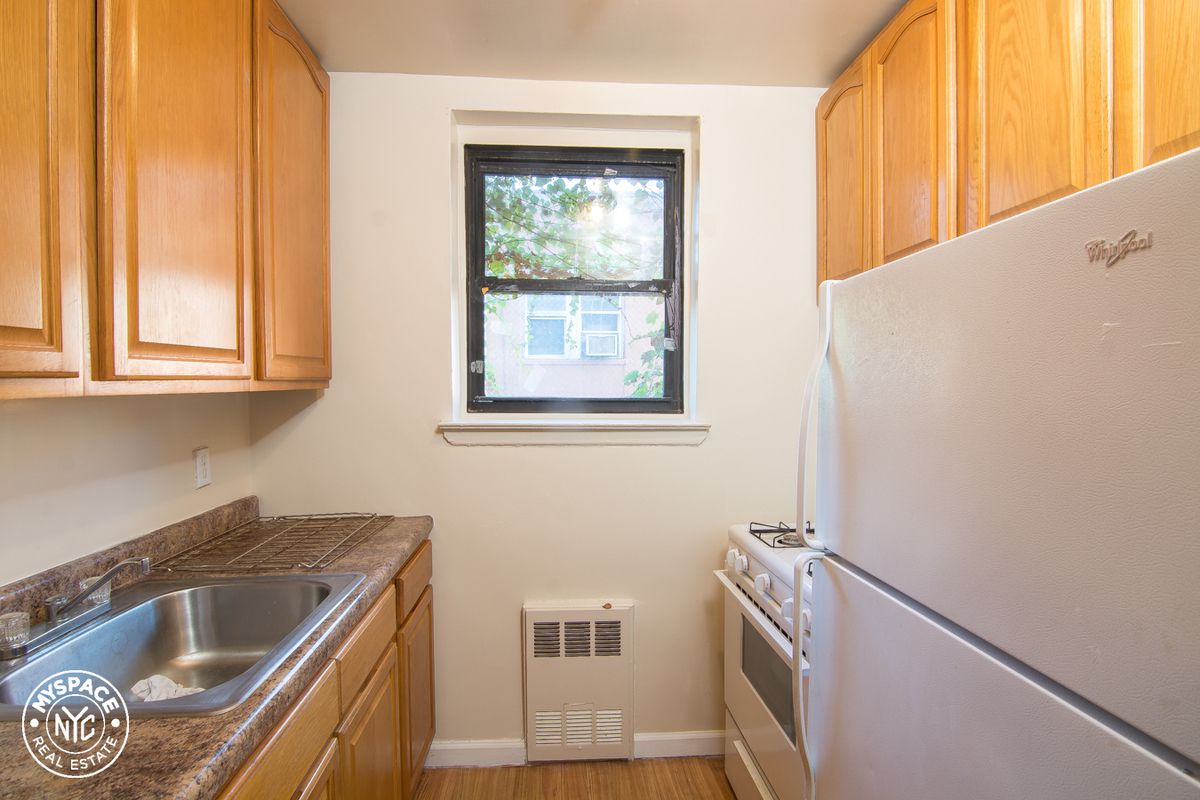 SPACE: 1 bedroom, 1 bathroom
PRICE: $1,450
NEIGHBORHOOD: East Flatbush 
HIGHLIGHTS: You know you want to be a lord of Flatbush, so behold: your mini-kingdom. Nice new kitchen cabinets, plenty of natural light, a bedroom, and plenty of closet space make this a good value in a well-kept building. It's close to the 2 and 5 subway lines and within striking distance of Prospect Park.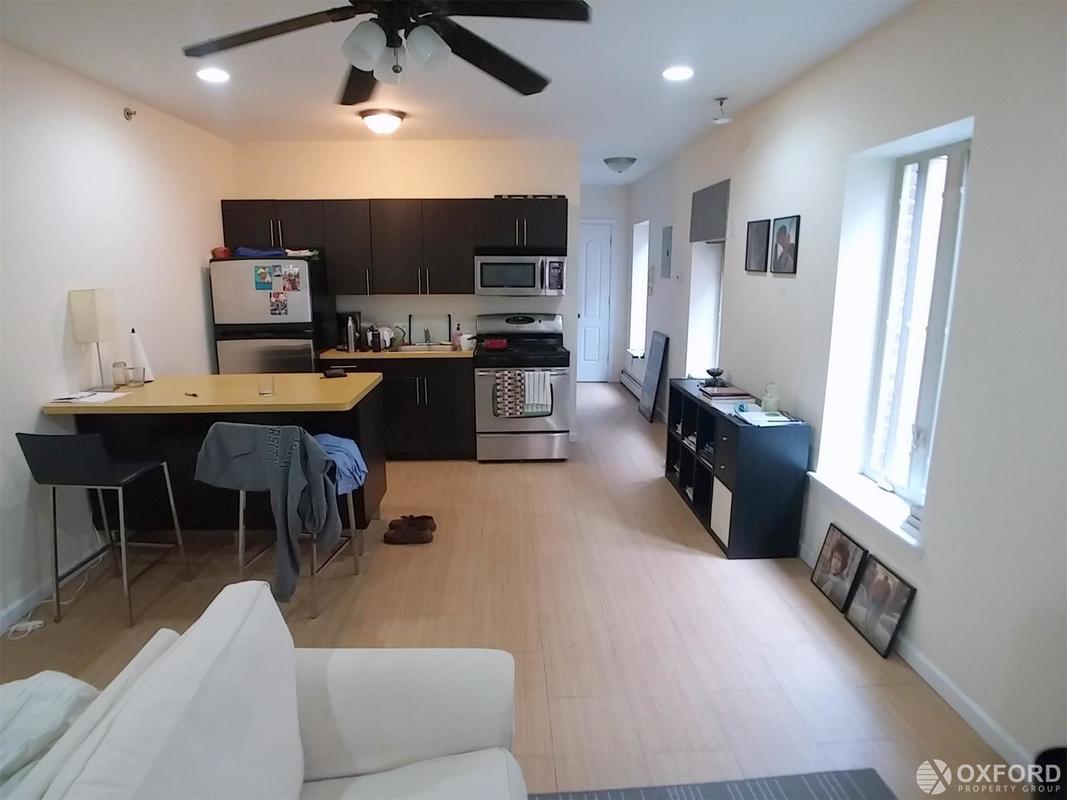 SPACE: Studio, 1 bathroom
PRICE: $1,600
NEIGHBORHOOD: Crown Heights
HIGHLIGHTS: Sure, you could pay twice as much to live in the heart of Park Slope or Prospect Heights, but look at this: a modern, clean studio with ample space to do your thing without making any financial or geographic sacrifice. Food, markets, restaurants, and shops are right out your front door. You can walk to the park, the Brooklyn Botanic Garden, Grand Army Plaza, and everything else that makes this part of Brooklyn the center of the (Brooklyn) universe.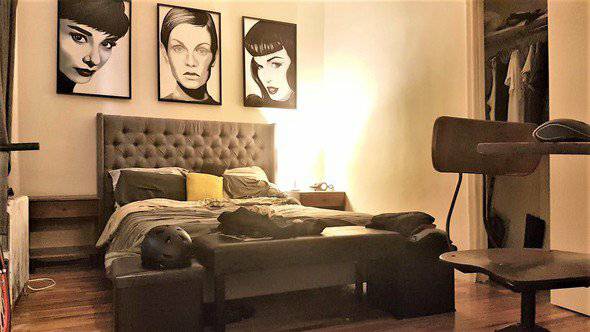 SPACE: 1 bedroom, 1 bathroom
PRICE: $1,450
NEIGHBORHOOD: Prospect Park South
HIGHLIGHTS: Here's a spot amid tree-lined streets not far from Flatbush Avenue, and close to a grocery store, post office, a Sears, the Kings Theater, and the Prospect Park Parade Ground. Subway stops (B and Q) are a jaunty three-block walk away. There's lots of closet space, and heat and hot water are included.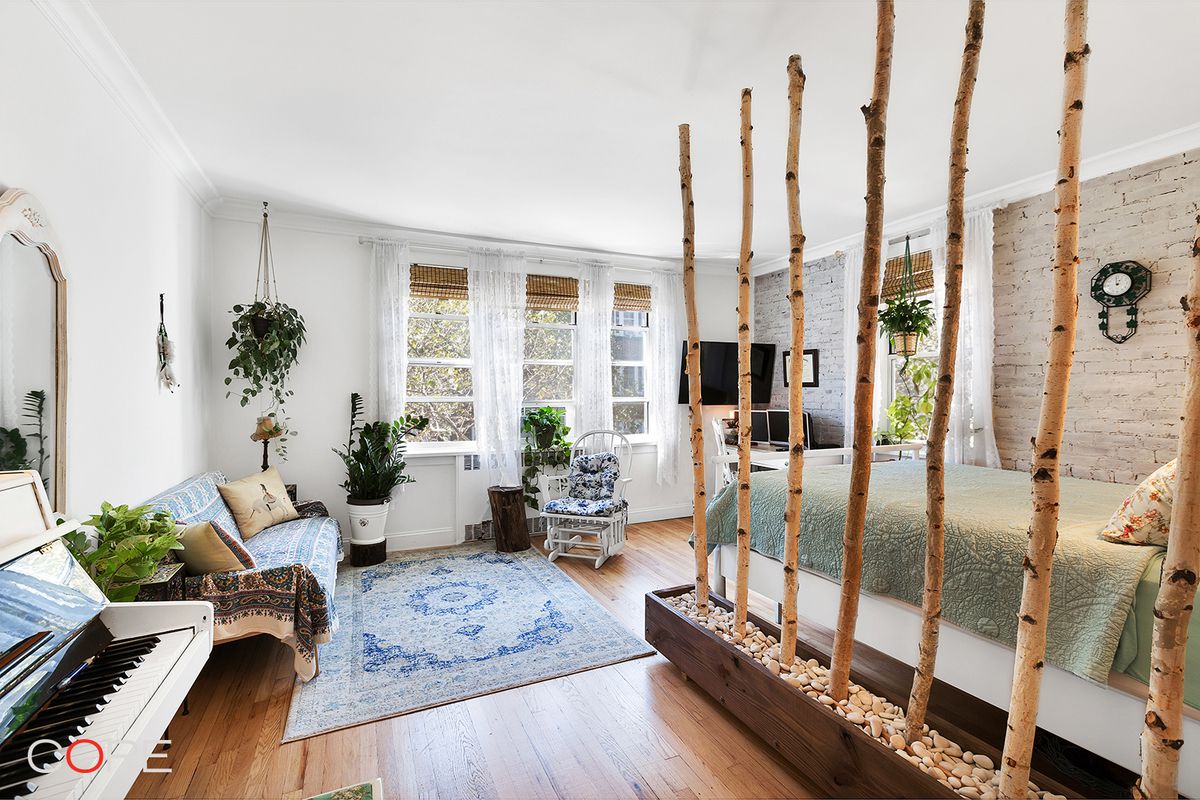 SPACE: Studio, 1 bathroom
PRICE: $1,595
NEIGHBORHOOD: Jackson Heights
HIGHLIGHTS: Kudos to the decorator of this place — it really pops. This is co-op unit that has been wonderfully appointed, with refinished floors, stainless steel appliances, a spa-like bathroom and exposed brick on one wall. This is in a very nice part of Queens, close to the Roosevelt Avenue transit hub, in a stellar co-op building called the Monroe. It's the kind of apartment that does not feel at all like a rental.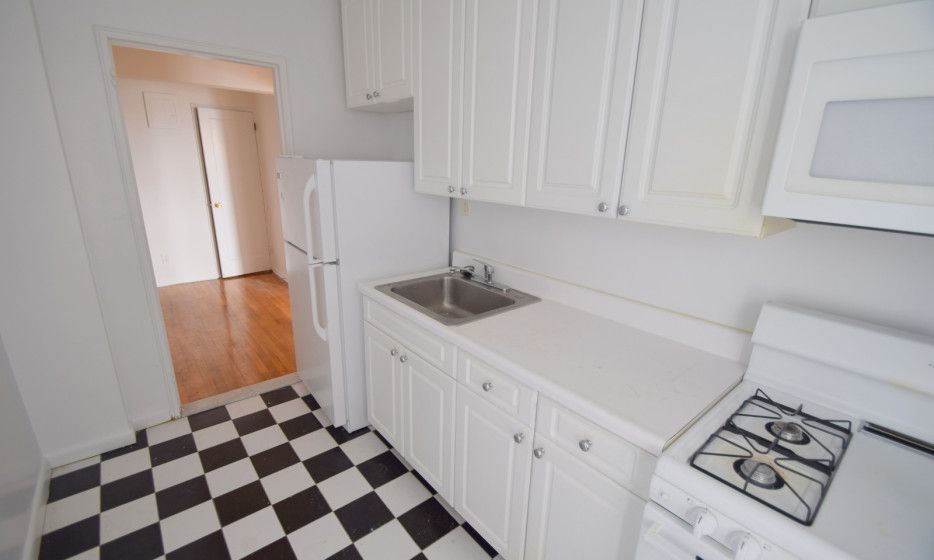 SPACE: 1 bedroom, 1 bathroom
PRICE: $1,449
NEIGHBORHOOD: University Heights
HIGHLIGHTS: This apartment is part of the well-maintained Cedar Arms complex in the Bronx, a classic art deco property located across the street from a residential neighborhood of single-family homes. Given that these photos are "representative" of the apartment for rent, we assume the same gleaming floors and spotless kitchen and bathroom will also be available.
—
Hey, why not like StreetEasy on Facebook and follow @streeteasy on Instagram?
Related: