In a city packed to the gills with triplex penthouses, sprawling lofts, and charming brownstones, it seems that finding a great home should be as simple as ordering Seamless. Any seasoned New Yorker will tell you, however, that finding a place in this city that's as good as it seems onscreen is about as easy as joining Taylor Swift's entourage. To make finding a new home a little less daunting, we spoke with real estate broker Julia Segal, manager of Bold New York's Williamsburg office, for her stories of living in New York and her tips on finding the ideal place here.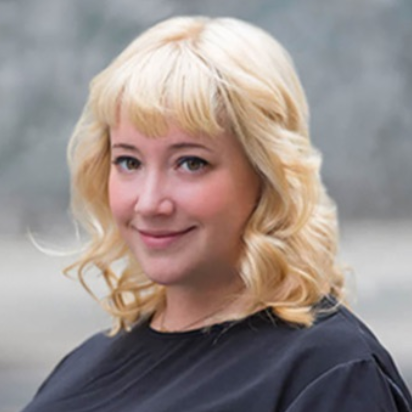 What's the worst apartment you've ever lived in?
My first apartment in Brooklyn was in Gowanus, and it was certainly the most character-building of all of my apartments. Our kitchen was narrow to the point that the refrigerator door did not open all of the way because it hit the opposite wall. The floors were so slanted that we put our beds on two-and-a-half-inch blocks to even them out. The bathtub had to be custom made so the drain was on the opposite side of the faucet in order to flow with gravity.
What's the best apartment you've ever lived in?
Definitely my current apartment in Greenpoint, Brooklyn. I have lived there for the past six years, and it is my home. This was my first apartment that I got on my own; no roommates. A lot of personal and professional growth happened with me living in this apartment. Aside from my history here, it is a great deal, on a tree-lined block, two blocks from McGolrick Park, a well-maintained building, and I have the space I need. What more could a New Yorker ask for?
What neighborhood do you love that others don't appreciate?
Most of my appreciation is focused around food, history, and green space. I really enjoy going to South Brooklyn to eat, whether it's Spumoni Gardens in Bensonhurst, or Randazzo's and Roll-N-Roaster in Sheepshead Bay. The Wyckoff House Museum on the border of East Flatbush and Canarsie is really cool. It is one of the oldest standing structures in Brooklyn. The expansion of Brooklyn Bridge Park is awesome and is my absolute favorite view of Manhattan. Forest Hills, Queens is a gorgeous neighborhood. The Queens Museum in Flushing Meadows–Corona Park is the perfect double whammy, with the museum and the park itself.
I am also a big fan of all waterfront neighborhoods — Red Hook, City Island, the Rockaways — I love them all. There is something extra special about a seaside urban neighborhood.
What's the biggest mistake you see renters and buyers make?
Not being forthcoming with what they realistically qualify for, can afford, or any other pertinent information. It doesn't benefit any of us at the last moment if you spring on me the fact that you have a dog, or you have a blip on your credit report, or you are pre-approved for a lower amount than previously discussed. Be up front so we can better assist you.
Which apartment features should renters or buyers try to overlook?
Things like paint colors and current occupants that are messy should be overlooked. Everyone has their own set of deal breakers, set those deal breakers to realistic.
What's something renters don't know about their rights that a real estate pro does?
NYC is actually a very tenant-friendly city. Once you are a tenant, you have a lot of rights. Even if a tenant is negligent and does not pay rent on time, it is very difficult, costly, and time-consuming for a landlord to evict a tenant.
What are some tips and tricks you'd recommend to someone looking for the perfect place?
This is New York City, there is no magic wand, and rarely a perfect place. [Sometimes] what a customer wants in a specific neighborhood just does not exist, but it can be found in another neighborhood and it turns out to be the perfect place. The customer just did not know it was going to be the perfect place going into it. Work with a real estate agent who is knowledgeable and that you trust to guide you through the process.
—
Hey, why not like StreetEasy on Facebook and follow @streeteasy on Instagram?
Related: