Compared to last year's most expensive sales, which ranged from $50.9M to $91.5M, it seems the 1 percent resolved to be slightly budget conscious in 2016. This falls in line with the real estate predictions we shared last year, citing a cooling of Manhattan's luxury market after a peak of sale prices in February of 2015.
Rather than opting for generic brand Toasted O's over Cheerios, Manhattan's elite buyers stayed in the $42.5M – $87.6M range when snatching up luxury condos and co-ops this past year. Fortunately, this price range still brought big value in the form of highly coveted Central Park views and square footage. Check out the priciest apartments that were recorded on StreetEasy in 2016: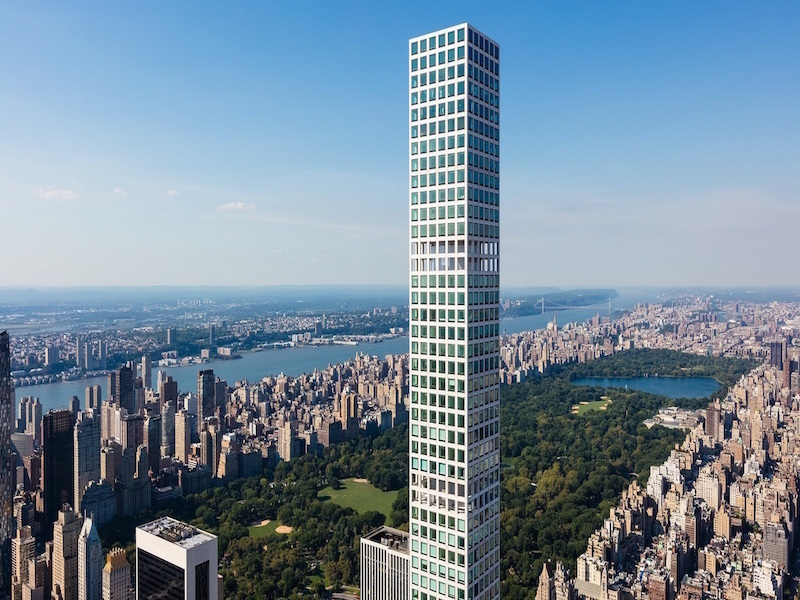 Unsurprisingly, 432 Park Ave, which quite literally rose to fame as the tallest residential tower in the Western Hemisphere, has clinched the number one, two and three slots for most expensive sales of 2016. Topping out at 96 stories and enveloped by 360-degree views, it's no wonder that these full-floor units, on the 96th, 88th and 79th stories, were among the priciest sales to have closed this year.
1.) 432 Park Ave #96
#96 remains the most expensive unit in the building, encompassing the top floor of this record-breaking skyscraper. The 8,255 square foot penthouse closed about $7 million shy of its $95 million asking price. Curbed reported that the six-bedroom unit was purchased by Saudi Arabian billionaire Fawaz Al Hokair.
2.) 432 Park Ave #88
Unit #88, a five-bedroom, full floor penthouse, was purchased by Lewis A. Sanders, founder and CEO of the investment management firm Sanders Capital, LLC.
3.) 432 Park Ave #79
Unit #79 was the first of the three to close, having been bought back in May by a mystery buyer under a Los Angeles-based LLC. The unit is a combination of two half-floor residences that together encompass 8,000 square feet.
4.) 4 East 66th Street #5FL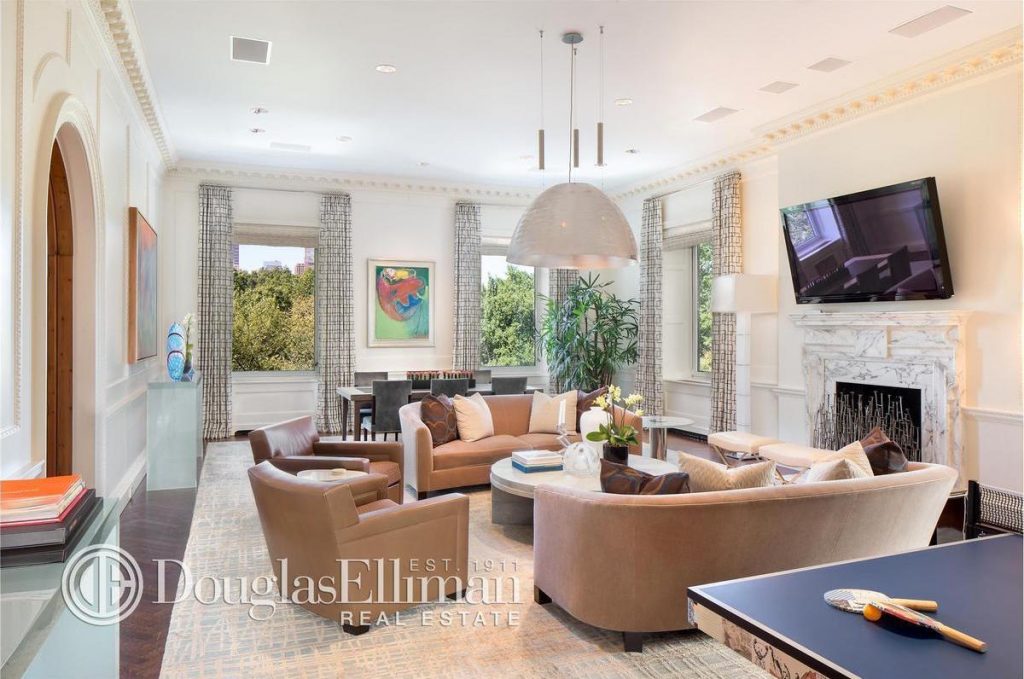 What does 2016's fourth-most expensive sale get you? An entire floor at 845 Fifth Avenue in Lenox Hill — all 7,500 square feet of it — comprising 15 rooms, four bedrooms, five full bathrooms, two staff rooms, three wood-burning fireplaces, a library and drawing room, 12-foot ceilings, a home gym, laundry room, a private elevator landing and Central Park views. Though the original asking price was "just" $48M, the unit sold for 8 percent more than the asking price after spending just 20 days on the market.
The Upper East Side unit was last sold to hedge fund founder Daniel Nir and his wife, Jill Baufman, who clearly know a good investment when they see one. The two purchased the unit for $29M in 2007 — 23 percent less than the original asking price of $37M — after it sat on the market for over a year. This year's buyer remains a mystery, having purchased the apartment under an LLC.
5.) 157 West 57th Street #83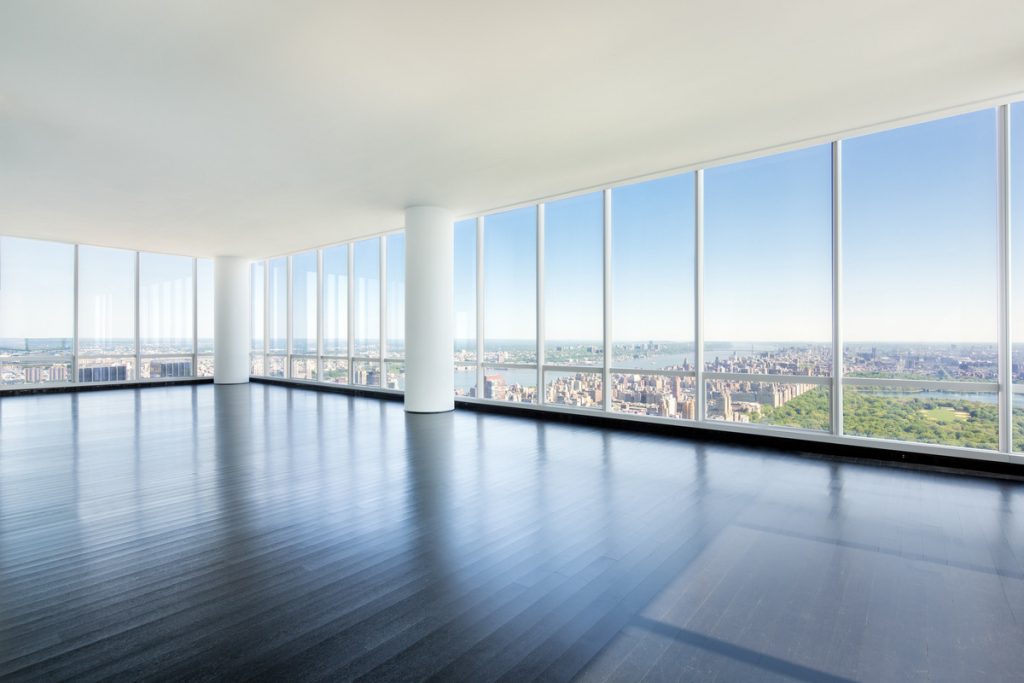 Anyone who tosses around the phrase "million-dollar view" is off by about $44 million. The fifth-most expensive sale of the year was at One57, a Midtown condo where at least one unit has closed upwards of $100.4M. Last year, One 57's #75 sold for $91,541,053, making it 2015's most expensive sale.
#83, pictured above, is a 6,240 square foot full-floor residence with four bedrooms, five-and-a-half bathrooms and 360-degree views of Central Park, the Hudson and East Rivers, Long Island Sound, Empire State Building, the Atlantic Ocean and the Statue of Liberty. These wrap-around floor-to-ceiling windows ensure all rooms get a piece of the ($45.8) million-dollar view, including the massive chef's kitchen and breakfast room.
6.) 212 West 18th Street #PH2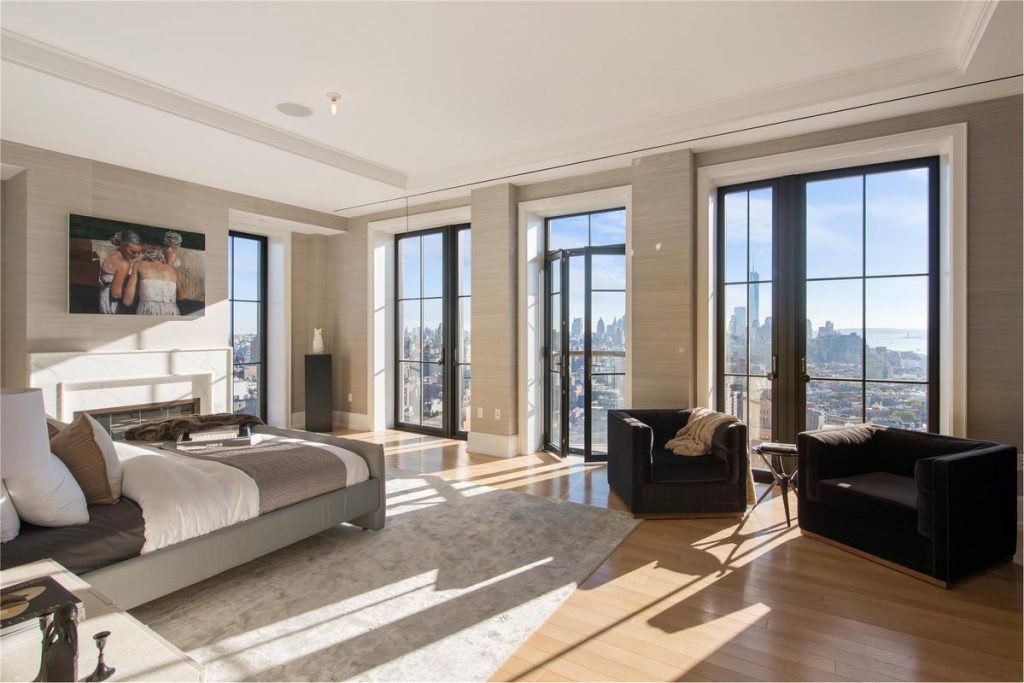 StreetEasy's sixth-most expensive sale of the year follows in the full-floor footsteps of its two pricier predecessors. Like the unit at One57, this penthouse offers unobstructed 360-degree views of the New York City skyline, harbors and rivers through floor-to-ceiling windows.
This 6,738 square foot Chelsea condo has five bedrooms and five-and-a-half bathrooms, but the real star of the show is the master bathroom. Though all of the bathrooms have custom marble detailing, the master bath also features a freestanding cast-iron tub with a view of the Freedom Tower, plus a steam shower with four different kinds of shower heads (body sprays, rain, handheld and standard) and a heated towel rack.
The condo also features herringbone oak flooring with radiant heat, a built-in humidification system, coffered ceilings, a private terrace, a dedicated ventilation system and a custom kitchen with every appliance you could dream of, including a water filtration system.
7.) 20 West 53rd Street #PH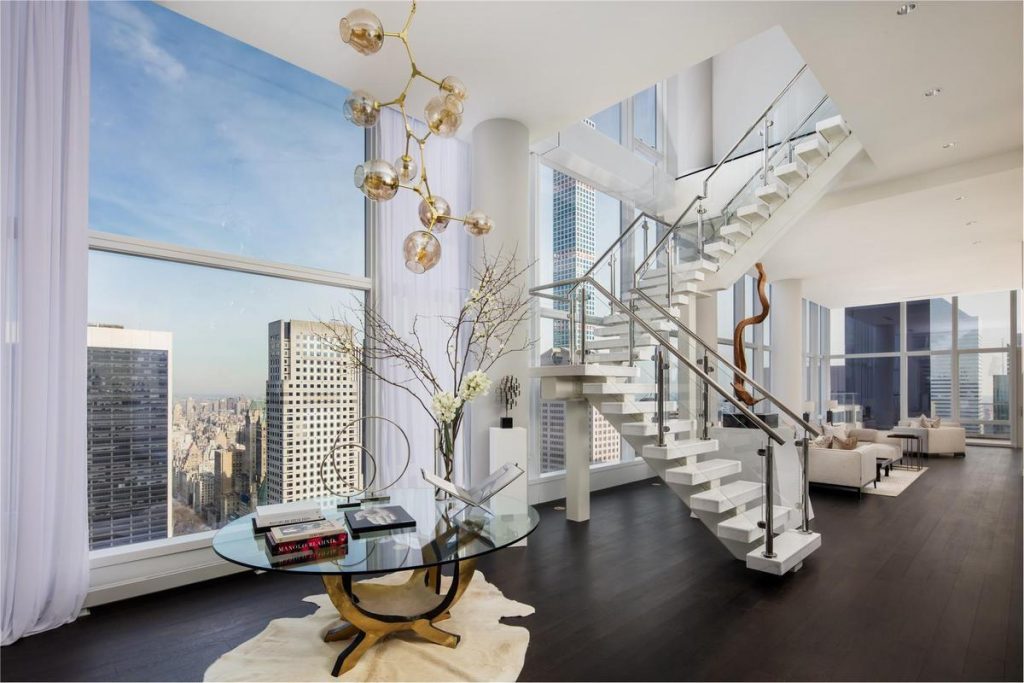 The seventh-most expensive sale of the year is a 7,381-square foot five-bedroom, five-bathroom duplex penthouse atop The Baccarat Hotel and Residences. Once again, this elite piece of real estate features 360-degree views encompassing Central Park, the George Washington Bridge, the Empire State Building, the Chrysler Building and the Freedom Tower.
The lower level features a 600-square foot private terrace, an eat-in kitchen, a formal dining room and a corner living room equipped with a bar. A marble and glass staircase leads to the upper level, which is host to another bar, a library, two dressing rooms, two walk-in closets, a 400 square foot master bath with heated floors and the bedrooms, including the 1,150 square foot master suite complete with fireplace. As part of the Baccarat Hotel, this Midtown condo has access to all of the hotel's amenities, including a marble-clad pool with private cabanas and 24-hour multilingual concierge services.
Related: