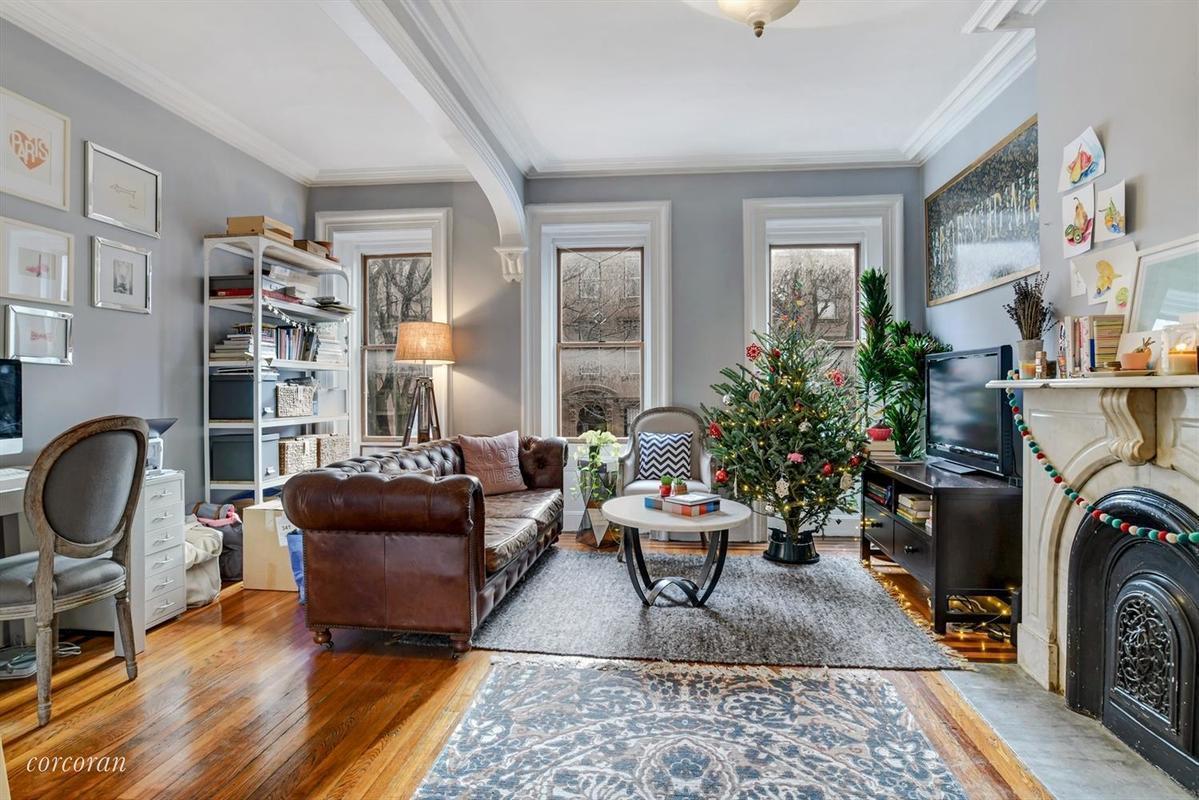 This 1-bedroom in Park Slope is adorable, convenient and quintessentially brownstone Brooklyn. And with that Christmas tree, how could we resist selecting it for our Rental of the Week? Right – we couldn't.
Address: 51 St. Marks Ave. #3
Price: $2,700
Size: 1-bedroom
Neighborhood: Park Slope
Best feature: Located where the neighborhoods of Park Slope and Prospect Heights intersect, this floor-through rental is located in a four-unit townhome among quintessential Brooklyn brownstones. Although the convenient address and pet-friendly policy are good to have, what really sets it apart is its historic detail and charm. The apartment features two handsome decorative mantle pieces, parquet floors and elegant crown molding. The ultimate effect is classic Slope style — sophisticated, but not too fancy. And how cute and homey is that Charlie Brown Christmas tree?
Why it's a deal: The Park Slope median asking rent for a 1-bedroom was last recorded at $2,550. Two fireplaces and historic detail in exchange for a $150 premium seems like a fair trade. If the price doesn't sit right with you, consider negotiating. December is the low season of the rental market when demand is down and landlords are eager to secure new tenants.
Biggest drawback: The listing page lacks a floor plan so it's hard to assess the layout and close space, or lack thereof.  The building is one block south of Flatbush Avenue, which could cause some noise pollution.
See the listing: 51 St. Marks Ave. #3, listed by Ariane Dembs and Katy Lynn Porte of Corcoran Group.
—
Hey, why not like StreetEasy on Facebook and follow @streeteasy on Instagram?