Hundreds of great writers have made New York City's streets, buildings, neighborhoods and people the crux of their literary oeuvres. Maya Angelou in Harlem; Grace Paley in the Lower East Side and the Bronx; James Baldwin in Harlem; J.D. Salinger of the Upper West Side: Ain't nothing like the multicultural, colorful, noisy inspiration of place when that place is the Big Apple.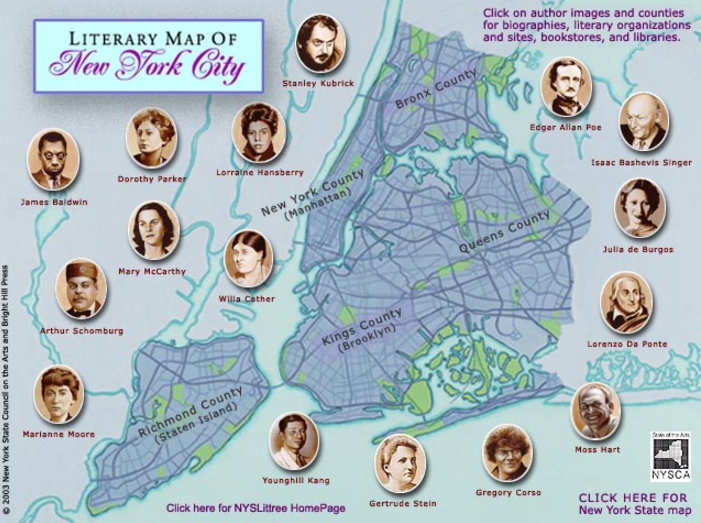 Now we have another love letter to New York City to contemplate. Comedian Paul Reiser has given a big shout-out to his childhood home at Stuyvesant Town in the Wall Street Journal. The concentration of humanity in the 11,250 apartments across 110 buildings proved endless fodder for Reiser, who went on to star on TV and in more than 20 films.
Stuyvesant Town continues to be a place that blends affordable housing units with market rate units in New York City's ongoing urban experiment of being the most dense, competitive and expensive markets in the U.S., but there's nothing better than an artist's recollection of the special places that inspired and continue to inspire creative expression.
Here are excerpts from Reiser's WSJ piece:
"When I was a kid in the 1960s, I lived in Stuyvesant Town, a sprawling complex of about 90 redbrick apartment buildings in Manhattan. Unlike the surrounding neighborhoods, we had lawns, trees and playgrounds. It was like living in a city park.
Stuyvesant Town opened in 1947 as modern affordable housing, with preference given to returning vets. Because my dad had served in World War II, my family was among the first to move in. Our apartment was on the 10th floor near 14th Street.
The best part about living vertically was looking out the windows in the evening and seeing all these disparate lives piled on top of each other. It's a concept that still intrigues me—seeing entire worlds play out in such close proximity, with residents having no idea what is happening above or below them."
***
"In 1965, when I was 9, we moved into a larger, five-bedroom apartment on the other side of Stuyvesant Town. It was on the bottom floor, along Avenue C, across from the FDR Drive. I still find the sound of constant traffic soothing.
Starting at age 11, I was in a band called the Upper Deck. I loved storing all our gear in my room—drums, Ampeg amp and GEM organ. The clutter made me feel like a working musician.
Music was always a big part of my life. But in Stuyvesant Town, we had to be conscious not to disturb the neighbors. I had an upright piano in my room, too, an old one from my father's house in Brooklyn. I took to it immediately, but I was always told not to play too loud."
***
"Today, my wife and two boys live in Beverly Hills, sort of. It's what they call Beverly Hills Adjacent. More significantly, we're adjacent to trees, mountains and hiking trails.
I never wanted to become one of those transplanted New Yorkers who belittle L.A. because it's truly beautiful out here. But I do miss the speed and energy of New York. It's interesting — when I write, the action always has to take place in New York. I don't know how to write L.A. comedy. Maybe it's because I can't see into apartment windows anymore."
Related: