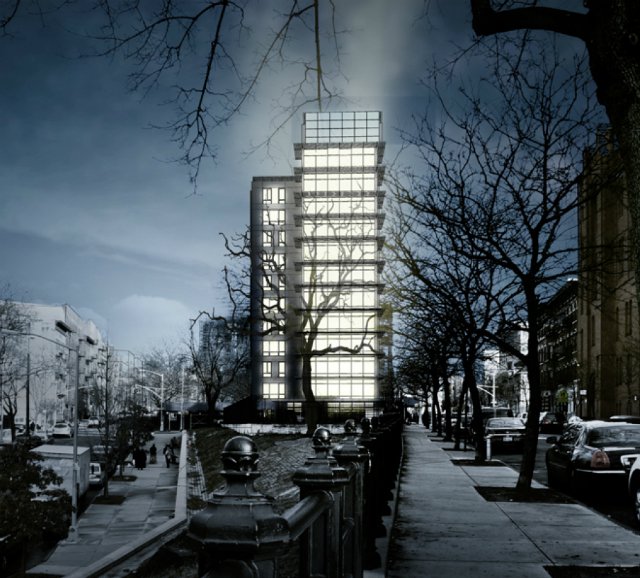 A rental development on the Bronx site where St. Augustine Church once stood is set to offer 76 affordable apartments through a new housing lottery.
St. Augustine Apartments, located at 1180 Fulton Ave. in the Morrisania section of the Bronx, will offer units to qualified applicants with annual incomes of 50 and 60 percent of the area median. The deadline to apply is Feb. 15, 2018.
Rents will be $718 for 1-bedrooms, $872 for 2-bedrooms and $1,004 for 3-bedrooms. To qualify for these apartments, tenants' incomes must range from $32,640 for a single person up to $66,420 for a family of six.

To apply online, visit the NYC Housing Connect site. To request an application by mail, send a self-addressed envelope to: St. Augustine c/o The Wavecrest Management Team, 87-14 116th St., Richmond Hill, NY, 11418.
Applications must be postmarked or submitted online no later than Feb. 15, 2018.
The 1895 St. Augustine Church, school and rectory were demolished in 2014 after years of declining enrollment. Magnusson Architecture and Planning designed the new rental development, which will be 12 stories tall and include a total of 111 units. The building will also have 16,447 square feet of community space.

—
Hey, why not like StreetEasy on Facebook and follow @streeteasy on Instagram?
Related: