With the proliferation of technology, the value a real estate agent needs to bring to the table in order to stay relevant continues to increase. When apartment seekers want to work with an agent, they need to know they have someone on their team to help them achieve their end goal.
Whether you're looking to rent or buy, ensuring that you have the right person representing you can be the difference between finding your dream home or an experience that may leave you running out of the city. Seriously, it happens. Need help understanding what separates the good from the bad? Here are five signs that you're working with a bad real estate agent.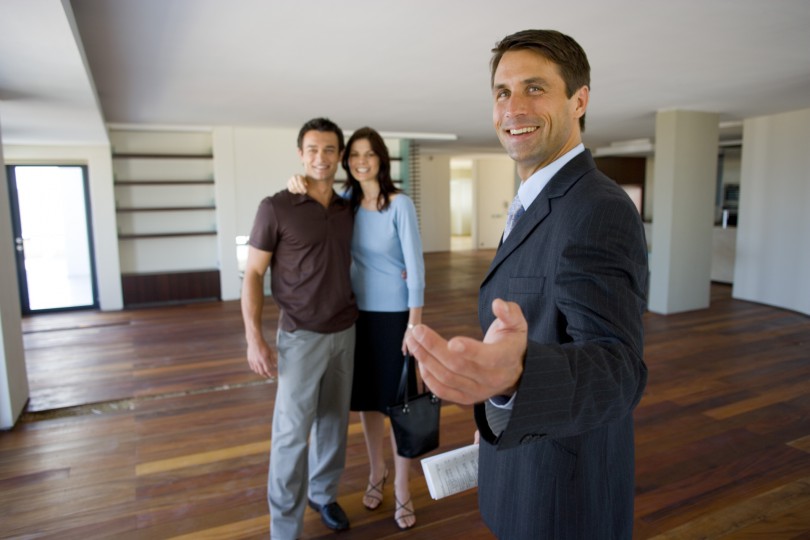 1. They speak more than they listen.
The job of a real estate agent is to understand your needs and help you find properties that meet them. Even if you're not 100% sure of what you're looking for, a good agent will be able to ask you the right questions and dig deeper to see what 's most important to you. They'll ask for your feedback along the way and continue guiding you towards properties that are closer to matching your criteria. If you encounter an agent that doesn't ask you questions and uses every opportunity to tell you what you should want, then you'll never find what you actually need. Too much talking and too little listening on the agent's side is going to result in you not finding anything.
2. They just open the door.
A good agent will take you through a respective neighborhood, be able to talk to you about its surroundings and then take you into the property. Whether it's an apartment or townhouse, they'll be able to point out the property's features, talk to you about amenities and warn you of any possible concerns or reservations they may hold. A bad agent will simply open the door, tell you the property is in hot demand and ask you if you're ready to sign. This agent will attempt to pressure you into a quick decision without giving you much insight into the overall landscape. Yes, properties go off-market very quickly in NYC, but an agent's job isn't simply opening the front door.
3. They don't communicate.
When you're in a time crunch to find your next apartment, you need to know that you have someone working with you who makes him or herself available. Given the tight deadlines to making a deal work out, it's imperative that you have an agent who will work to make it happen for you, rain or shine, lunchtime or midnight. If you encounter an agent who is always too busy for you, acts flaky or is simply unresponsive to phone calls, emails or texts, then it's time to move on. There is no way that you'll be able close a deal with them to find your next home.
4. They act like your business isn't worth their time.
Real estate agents are used to dealing with clients in all different price ranges. Some clients are seeking a $2,000 rental in the East Village, while others are looking for a $5M condo in Tribeca. Many agents focus on specific niches, meaning that if they're working with clients seeking a multimillion-dollar penthouse in Tribeca, they likely aren't showing around a client looking for an East Village studio rental. This specialization enables everyone's needs to be best met by someone who can best serve them.
However, every now and then, you may encounter someone who ideally wants to be selling million-dollar listings, but is currently working with you on a smaller rental deal … and they'll let you know what they would rather be doing. This is absolutely bad service, and has the potential to alienate you and make you feel like you're not worth their time. If an agent makes you feel like their time isn't well spent with you, make sure you find someone who would be more than happy to work with you and meet your needs. (See "Difference Between Buyers Broker and Renters Broker").
5. They don't represent your interests.
An agent who represents you has a fiduciary duty to represent your interests. They need to be working for you and your best interests at all times. If an agent is outright trying to pressure you into something you're not looking to do, then they're not properly representing you. If an agent refuses to negotiate for you, they're not representing you. If an agent doesn't tell you the truth about something, they're not serving you.
An agent that truly represents you needs to do what is right for you at all times. If you ever encounter any of these signs, don't hesitate to look for a better agent. The good news is that there are plenty of them in New York City, and it's imperative that you use someone you can trust with such an important decision on where you'll be living next. Don't let an experience with a bad agent scare you out of town.
Related: