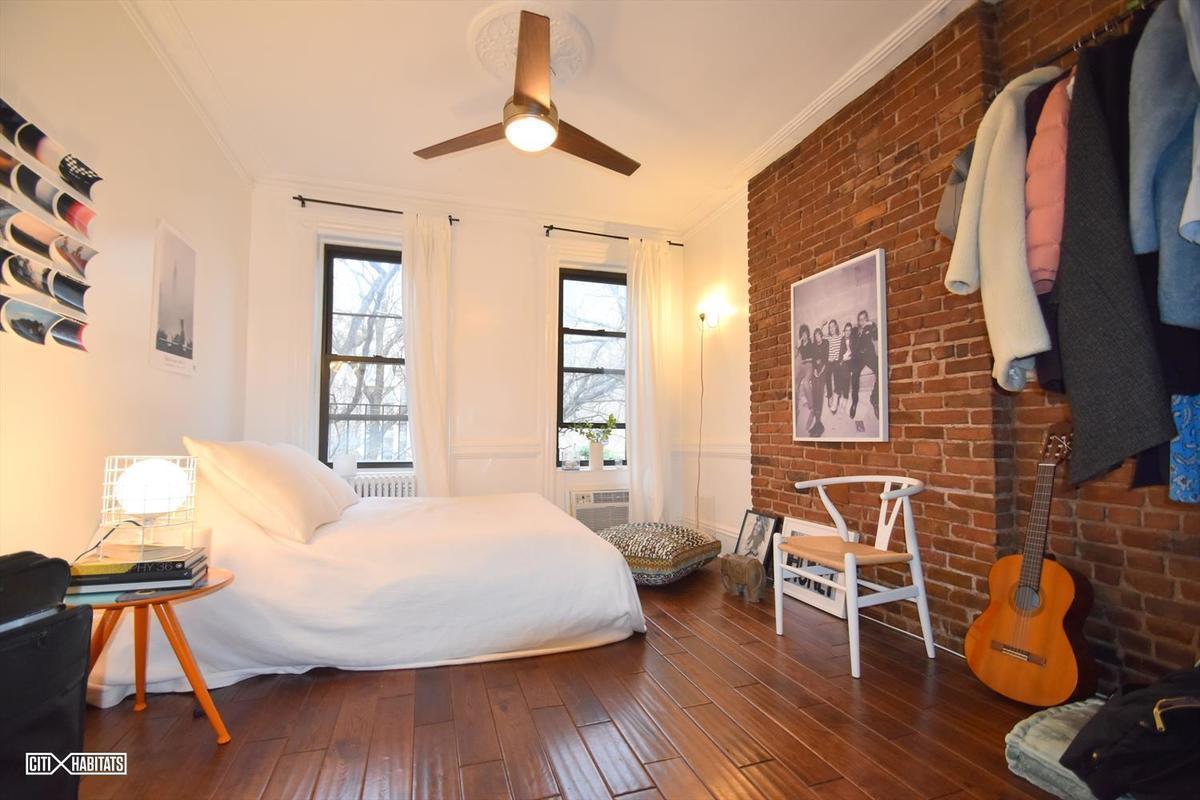 This SoHo studio is a rare find, offering historic character, a stellar location and thoughtful updates. Heck, the listing description even says the landlords are incredible. When was the last time you heard that? Never, which is why this place is our Rental of the Week.
Address: 192 Spring St. #16
Price: $2,695
Size: Studio
Neighborhood: SoHo
Best feature: Honestly, it's hard to pick a single best feature, but if we must, we'd go with the bathroom. First, it's a walk-in shower with a frameless glass door. Right – no flimsy shower curtain to hassle with. And the combination of a window, gleaming marble finishes, built-in shelving and recessed lighting come together for a totally classy and functional space. When a rental has as stylish a bathroom as this one, you can bet the rest of the space will follow suit. Throughout the studio, charming and practical details come together such as exposed brick, crown moldings, new appliances and more built-in storage.
In terms of location, you've got nothing to worry about. The apartment is on the corner of Spring and Sullivan Streets, parked in the perfect pocket of residential SoHo.
Why it's a deal: The SoHo median rent for a studio was last recorded at $2,500, exactly on par with the Manhattan median for a studio. While this studio is asking $195 over the going rate in the area,  keep in mind the apartment offers more space, character and amenities than the typical Downtown shoebox. Prospective renters may have some room to negotiate on this one, too. The end of December historically is when the rental market hits a lull.
Biggest drawback: The building is a walk-up dating to 1910. That means no laundry or central air-conditioning. Arguably that could add to the historic character.
See the listing: 192 Spring St. #16, listed by Mike Schulte of Citi Habitats.
—
Hey, why not like StreetEasy on Facebook and follow @streeteasy on Instagram?