One thing most New Yorkers are short on is living space. But what we're not short on is creativity. So whether you're trying to figure out where to sleep and eat in a 250-square-foot studio, or you're a minimalist in a tight 1-bedroom, here are some unique items that will free up space in your home.
We haven't included sofa beds and Murphy beds, because they're already well-known. Also, be warned that some items below don't necessarily fall into the "affordable" category — space-saving brilliance seems to come at a price.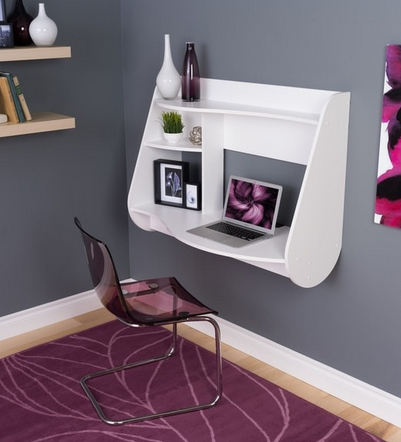 This simple desk occupies absolutely no space on the ground and comfortably fits a laptop and some books or decorative items. $86.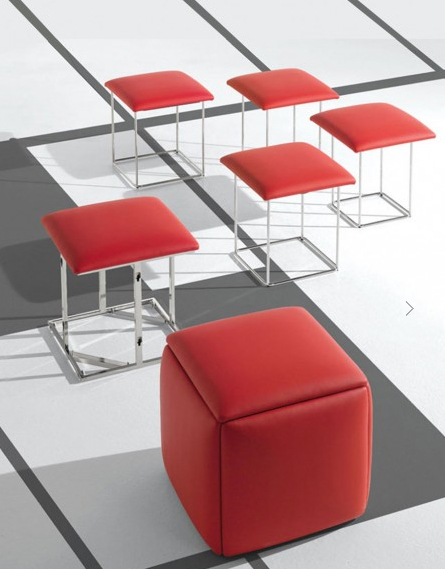 Like those iconic Russian nesting dolls that contain multiple dolls within the mother, this single leather ottoman fits four seats inside. When alone at home, put the "mother" ottoman in the corner; when expecting company, you have five leather cushion-top seats. $995.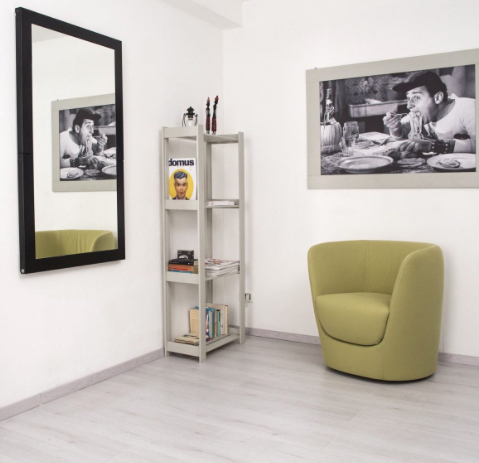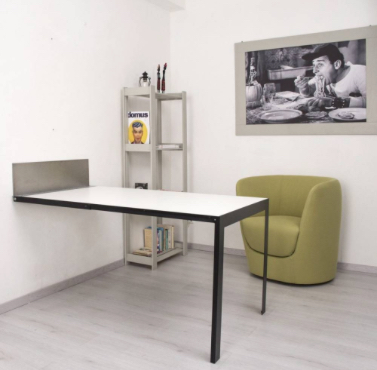 When against the wall, this is a long mirror that will reflect your outfit from head to toe. When you unlock the top clasps and fold down two legs, it becomes a table for five. Price upon request; or, if you don't want to wait 12 weeks for a custom-built version, here's a guide to converting an IKEA mirror into a table.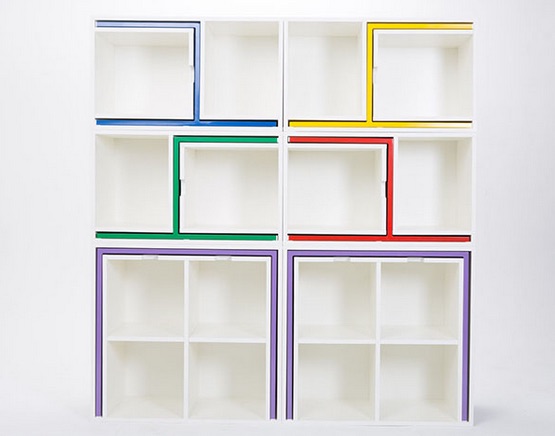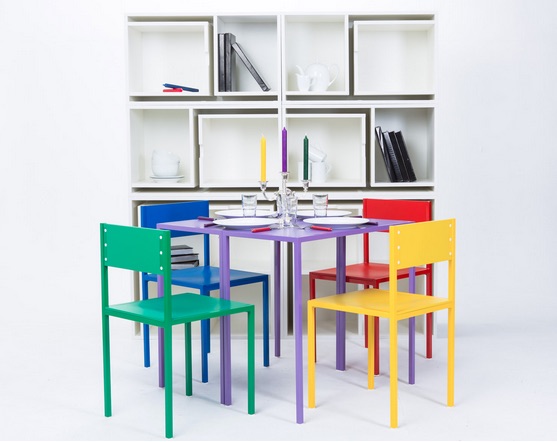 This truly inventive set designed by the UK-based Orla Reynolds stores four chairs and a table within six shelf units. Plus, the shelves are detachable, so they can be used in different rooms and can serve different purposes: bedside table, TV stand, accent table, etc. $2,955.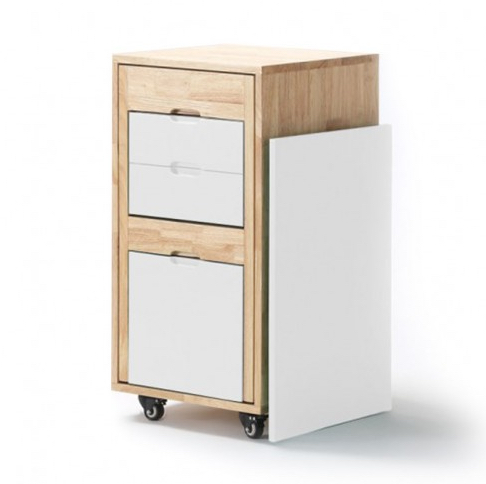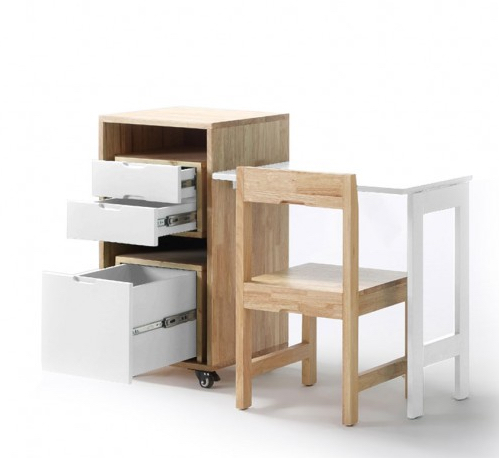 This seemingly ordinary set of three drawers on wheels expands to become a desk. Need a chair? It fits cleanly within the small spaces between the drawers. $995.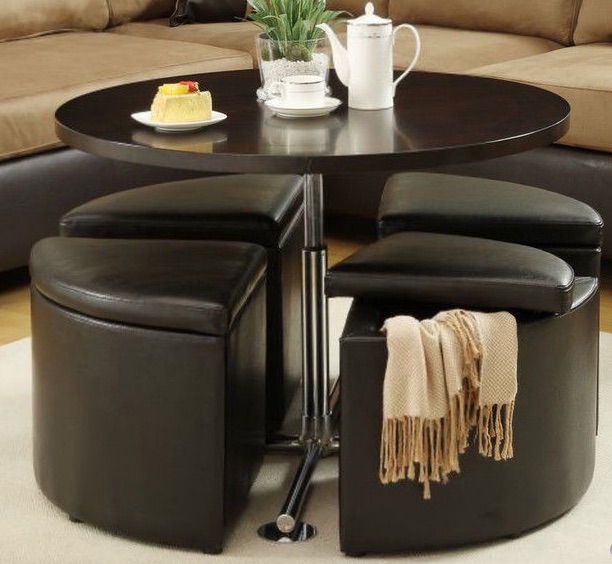 Four leather ottoman seats (with storage inside each) fit perfectly underneath this round table. The center support adjusts in height — it can be a casual cocktail table when lowered and a proper dinner table when raised. $600.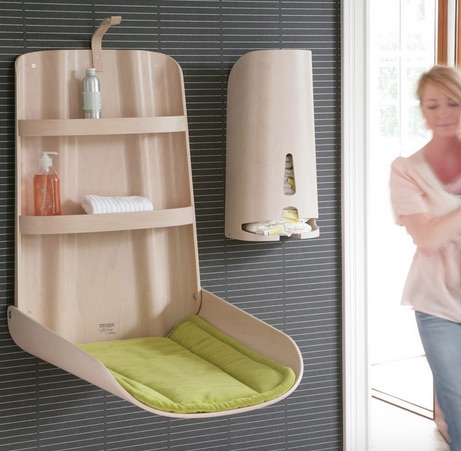 We've all seen those Koala baby-changing stations in public bathrooms. Same concept here. When every inch of floor space counts, this fold-up padded table can make all the difference. $531. (Note that the commercial Koala fold-up baby-changing table is larger and, at $212, cheaper.)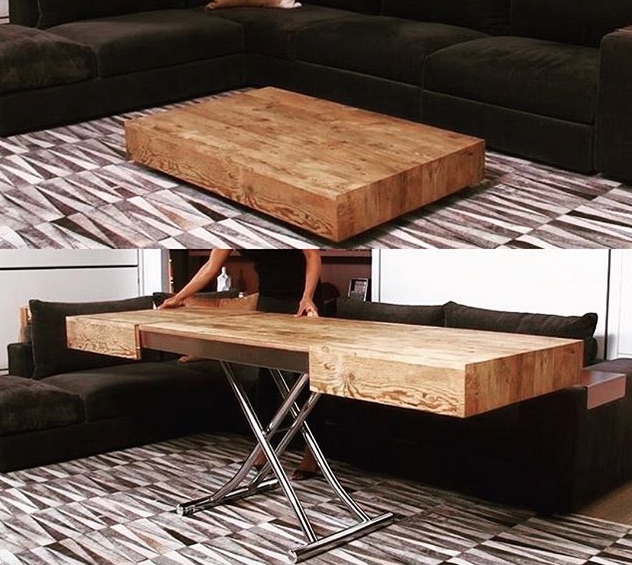 A low, sleek coffee table transforms into a dining table that can seat 10 people. $1,995.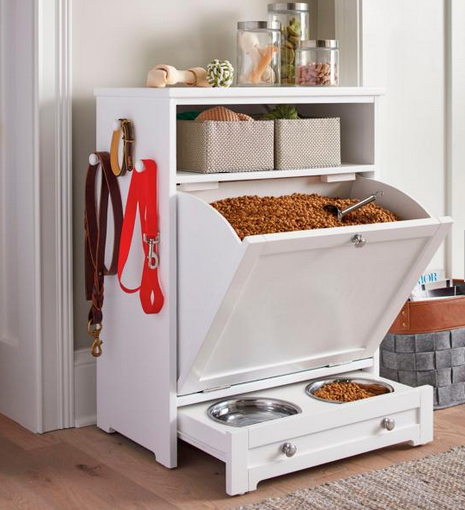 This compact piece has a lower drawer with bowls for water and food that your furry friend can eat right out of. The large compartment above stores the dry food. $299.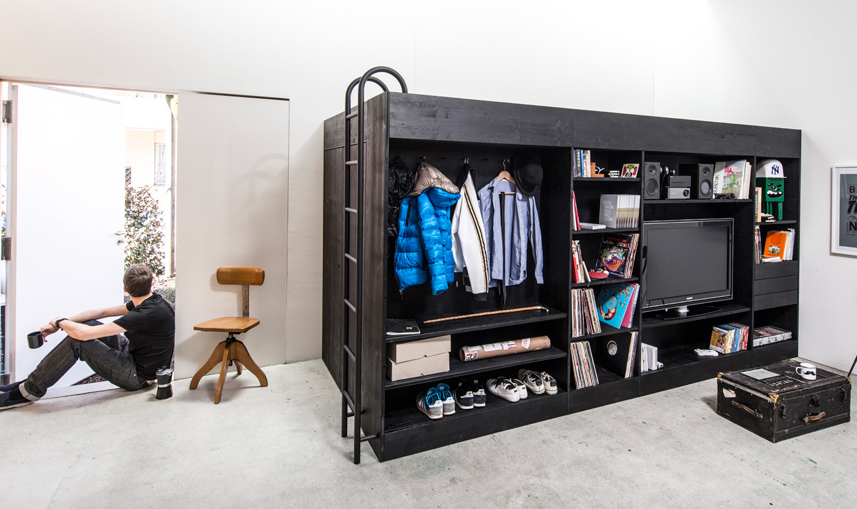 There is little that will not fit inside or onto the Living Cube from German designer Till Konneker. This multi-purpose unit has a twin bed on top, ample shelves on the outside, and a walk-in closet and storage area on the inside. Contact Konneker for price and ordering info.
—
Hey, why not like StreetEasy on Facebook and follow @streeteasy on Instagram?
Related: