First, we must talk about the floor plan, because when the U.S. Secretary of Treasury Steve Mnuchin lists his enormous $32.5 million duplex at 740 Park Ave., there is no other way to properly demonstrate exactly what kind of elite spread this place is.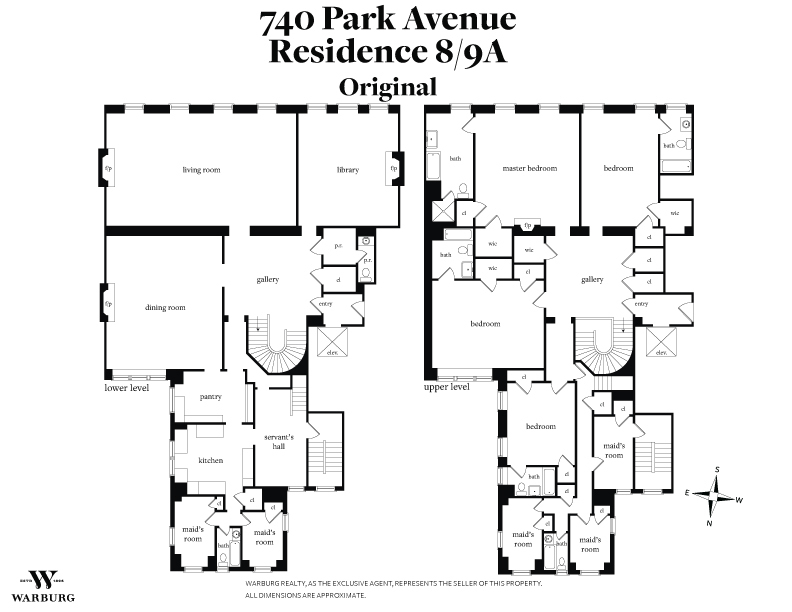 Then again, this Lenox Hill apartment is the absolute epicenter of New York City real estate for the uber-wealthy. The Rosario Candela-designed behemoth co-op building was the subject of a book, entitled: "740 Park: The Story of the World's Richest Apartment Building," by Michael Gross. It has been occupied by all manner of Vanderbilts, Rockefellers, Bouviers and Kochs. And it's one of our top 10 classic NYC apartment buildings.
For starters, note that on the original plan for this apartment there are no less than six rooms devoted to maids or servants quarters. The current configuration says there are 12 rooms, including 5 bedrooms and 6.5 bathrooms. So, we're talking about magnificent space in this listing.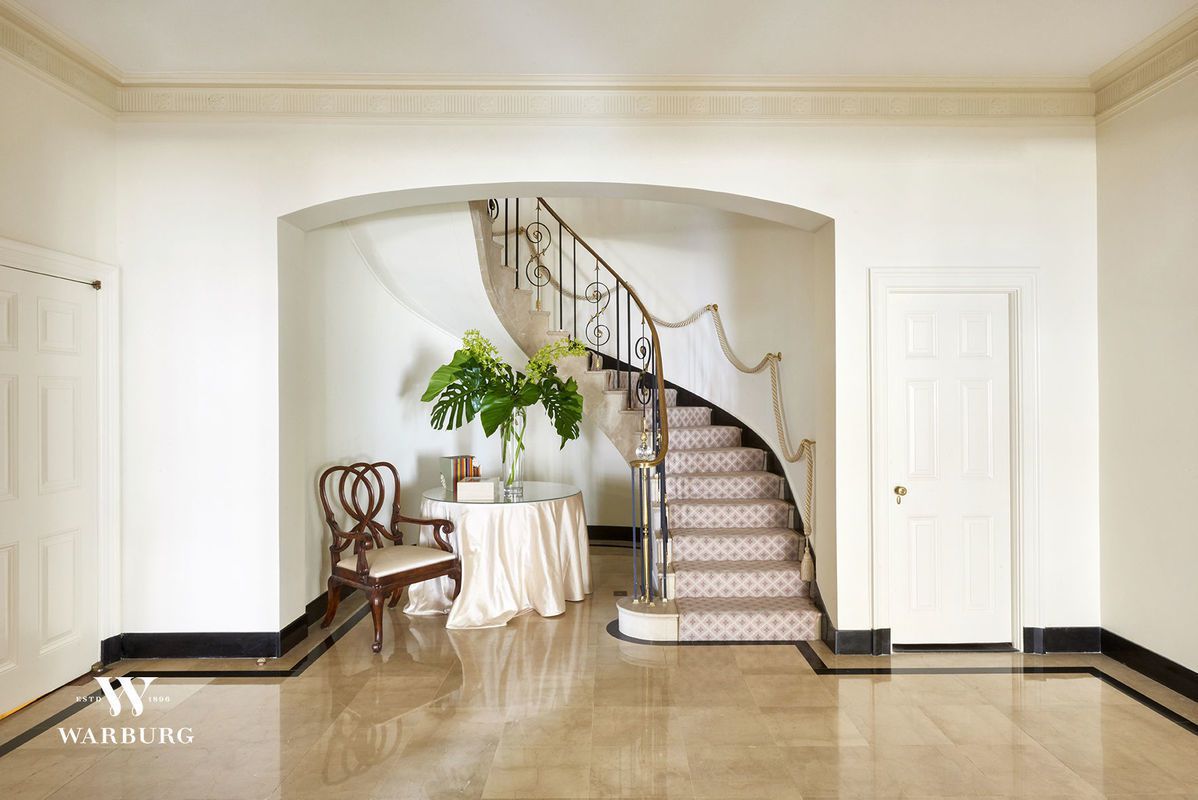 Mnuchin, who serves in the Cabinet under President Trump, shows off his family's wealthy heritage with this apartment, which the Wall Street Journal reports he bought for $10.5 million from his aunt, Carol Lederman, in 2000.
That means this listing remains all in the family, since the listing agent for this exclusive residence is the former owner and Mnuchin's aunt, Carol Terner Lederman of Warburg, and Lederman's daughter (and Mnuchin's cousin) Judy Kloner.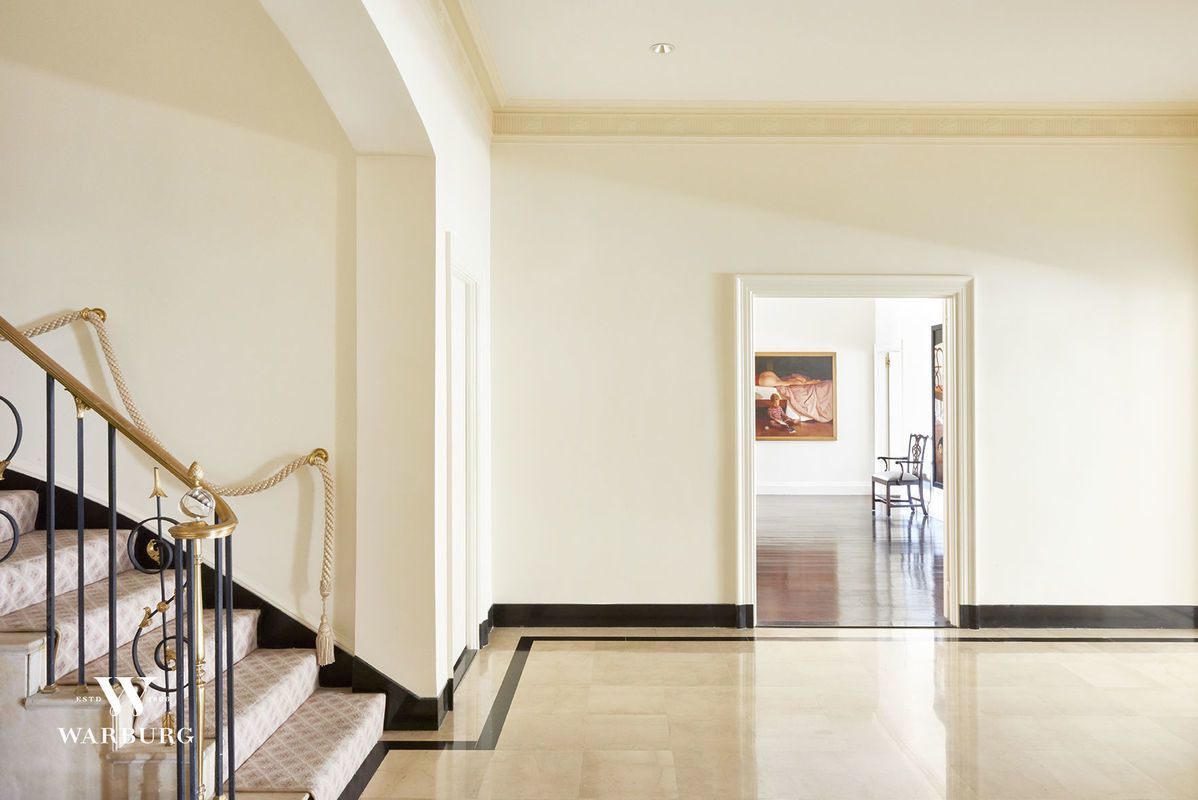 The 200 percent-plus appreciation on the property could mean a heady capital gains bill, but Mnuchin can probably afford it. After his stint at Goldman Sachs, Mnuchin turned hedge fund manager and film producer. The great grandson of a Russian-born diamond dealer who emigrated to the U.S. in 1916, Mnuchin help author the new U.S. tax code, claiming the plan that cut taxes on the wealthy would pay for itself.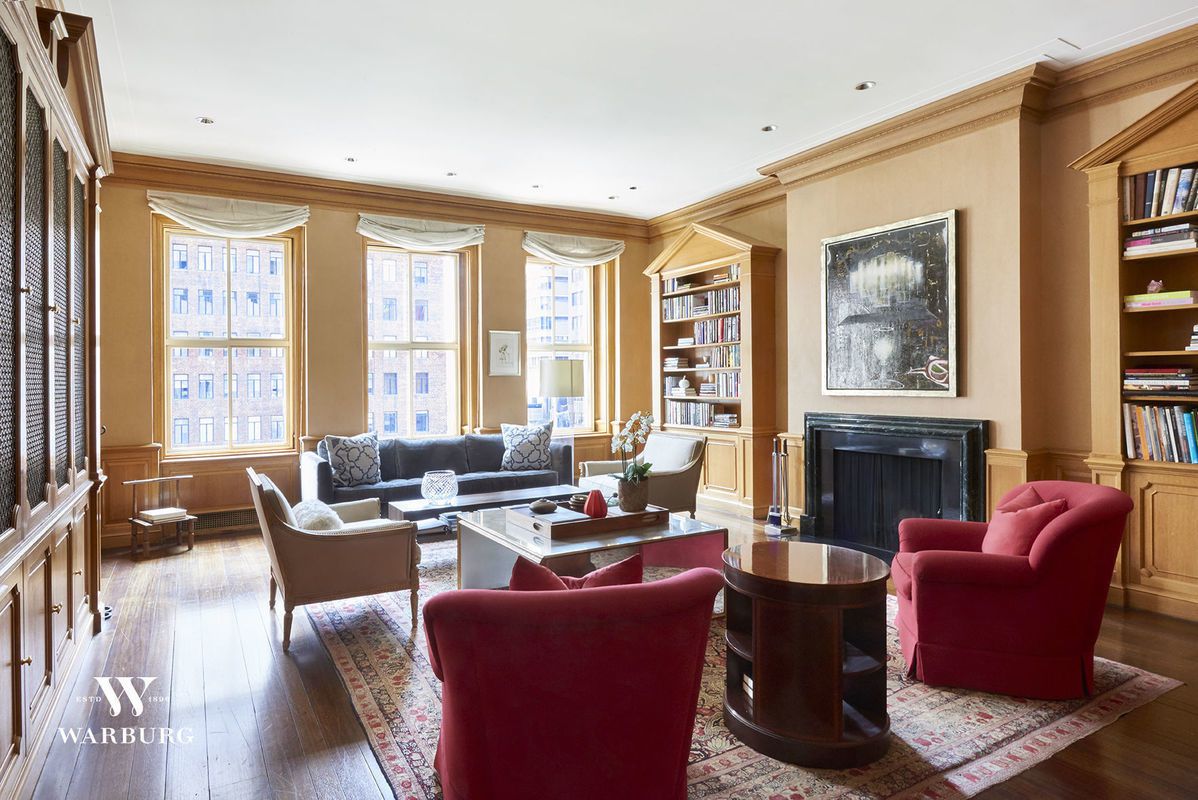 Reports are that while the 6,500-square-foot apartment has been in the Mnuchin family since the 1960s, he never used it as a primary residence since he was primarily based in California before being tabbed as the 77th Secretary of the Treasury.
The duplex is one of only two units for sale at 740 Park. The other is this penthouse triplex listed for $39.5 million. For more pictures of Mnuchin's apartment, scroll through the photos below.
—
Hey, why not like StreetEasy on Facebook and follow @streeteasy on Instagram?