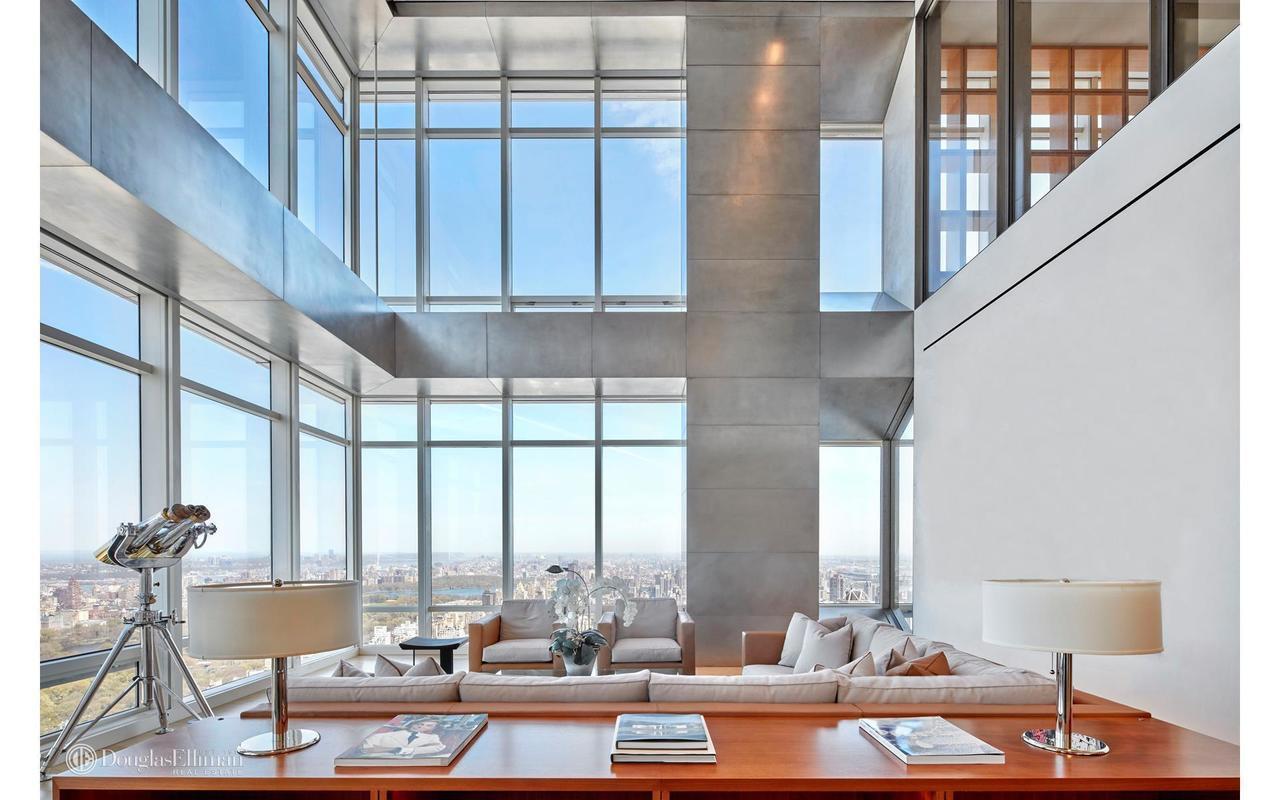 A "mere" $45 million is now what hedge-fund manager Steven Cohen is asking for his One Beacon Court penthouse. That's what you'd call a precipitous drop, considering that Cohen initially sought $115 million for the industrial-strength duplex.
Mansion Global has a rundown of the apartment's somewhat tortured listing history, starting with Cohen's $26 million purchase in 2005 of two units at the top of the Sutton Place luxury condo tower, and the steady price drops since he first hoisted the 9,000-square-foot aerie onto the market in 2103. At the time, it represented the most expensive listing for residential real estate ever in New York City.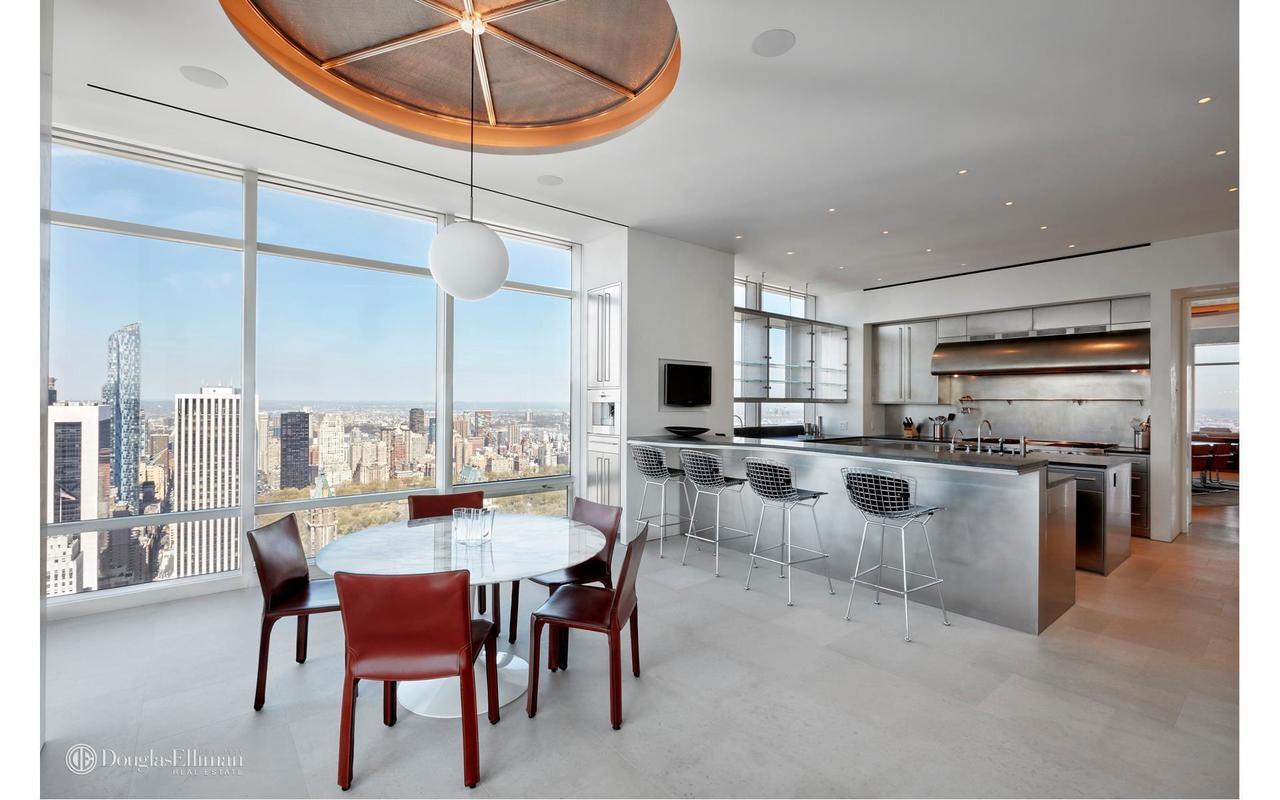 Cohen used architect Charles Gwathmey to create the apartment's custom design, which Douglas Elliman team of Richard J. Steinberg, Alexander Mignogna, Emanuele Fiore and Lauren Keegan say is unmatched anywhere in New York City when it comes to scale (it has a soaring, 24-foot living room) and finishes: white Venetian plaster walls, maple floors, anigre wood and stainless-steel accents.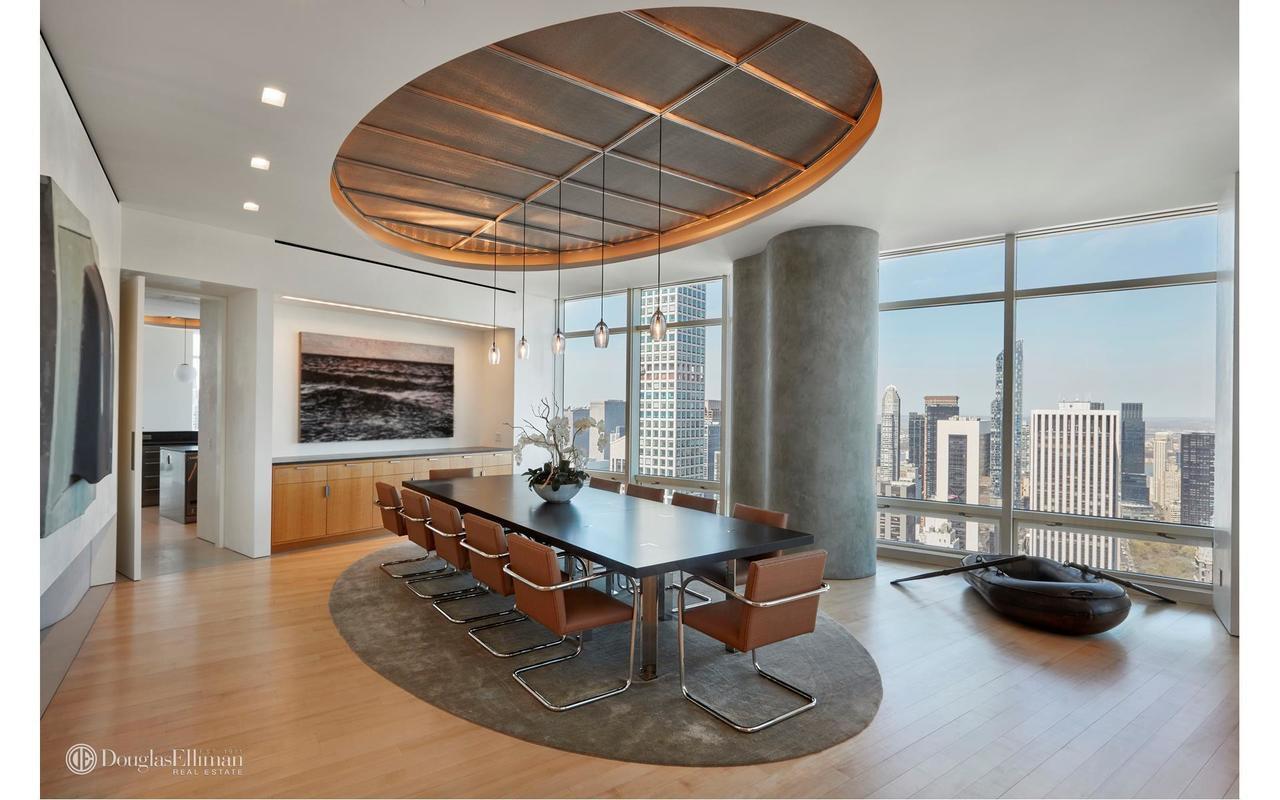 The duplex features 5 bedrooms, including a master suite upstairs with an office, sitting room and 2 full bathrooms. There's a "state-of-the-art" chef's kitchen next to a media room. While Cohen's main residence is in Connecticut, the Sutton Place mega-apartment was designed for meetings and entertainment. There's a reception room, home office, pantry, and two staff rooms on the main level.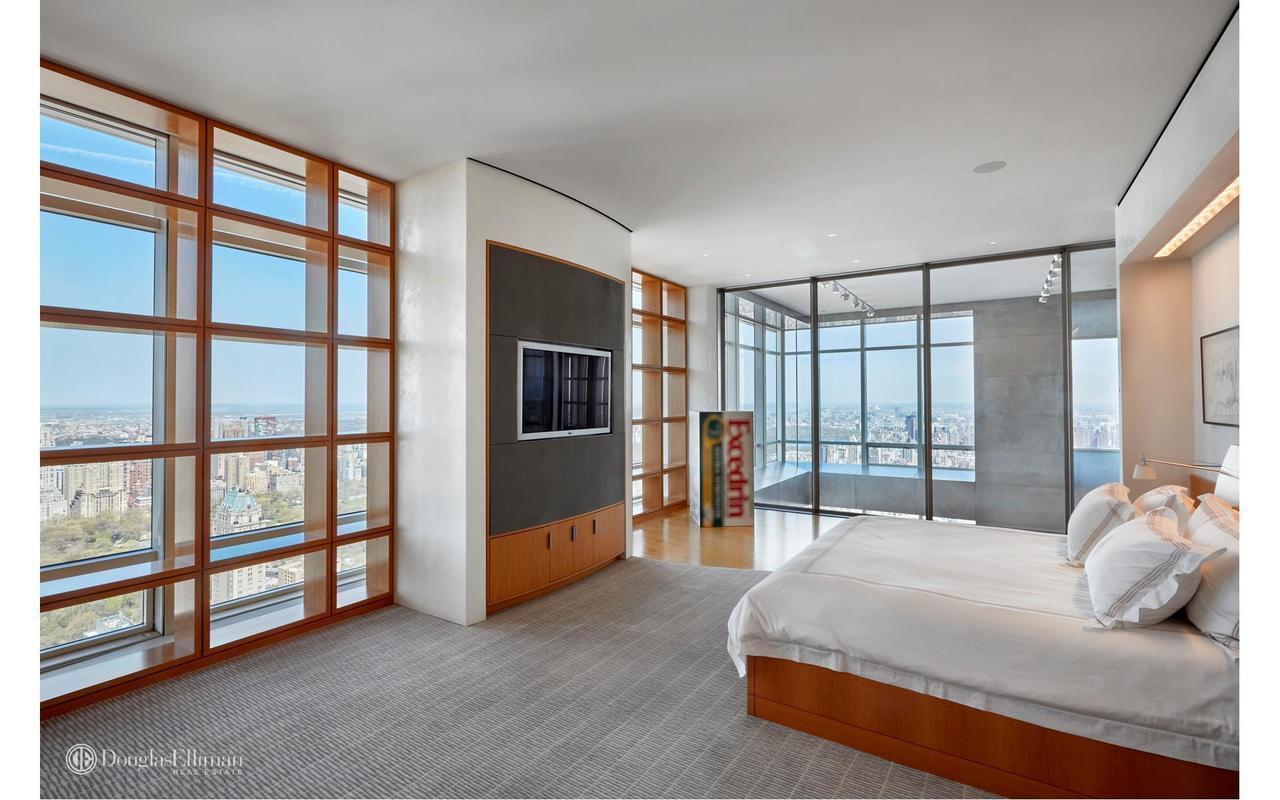 After initially listing for $115 million, the price was reduced to $72 million in 2016 and $67.5 million in January 2017, before the home was taken off the market. The $45 million list price for the apartment was activated on Jan. 9, and immediately drew attention as another indicator of just how much Manhattan's luxury real estate market has cooled since 2016.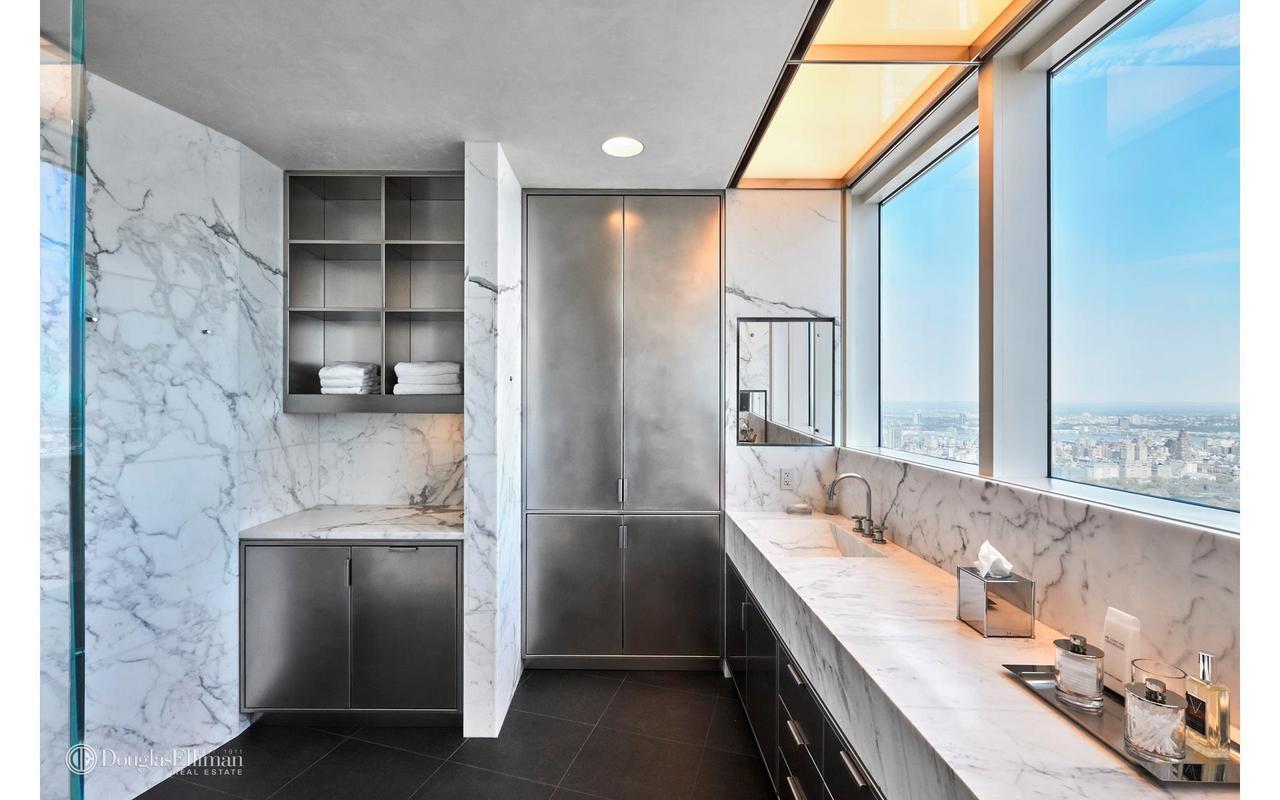 As Mansion Global points out, it's not as if Cohen is unaccustomed to forfeiting a profit. Insider trading charges against Cohen's SAC Capital fund resulted in $1.8 billion in penalties. So, what's another $70 million in losses?
—
Hey, why not like StreetEasy on Facebook and follow @streeteasy on Instagram?