With long stretches of sandy beaches and picturesque towns, the Hamptons have long been the go-to second-home and vacation-rental destination for New Yorkers looking to escape the city's hustle and bustle. Taking off for the Hamptons in search of sun and sand is so popular that it's known simply as heading "out east."
Today, StreetEasy is excited to introduce our newest brand, the ultimate online destination for Hamptons real estate: Out East. This reimagined platform replaces Hamptons Real Estate Online (HREO.com) and StreetEasy Hamptons, and was designed to offer a truly local and hyper-customized search experience for Hamptons real estate, backed by new tools and technology to help streamline the home search. 
On Out East, buyers and renters can find the most comprehensive and up-to-date listings covering for-sale homes, short- and long-term rentals, and land for sale across the Hamptons, the North Fork, and Shelter Island. A highly visual search experience, combined with locally penned town guides, provides the perfect way for buyers and renters to get to know the flavor of different towns and discover their Hamptons dream home.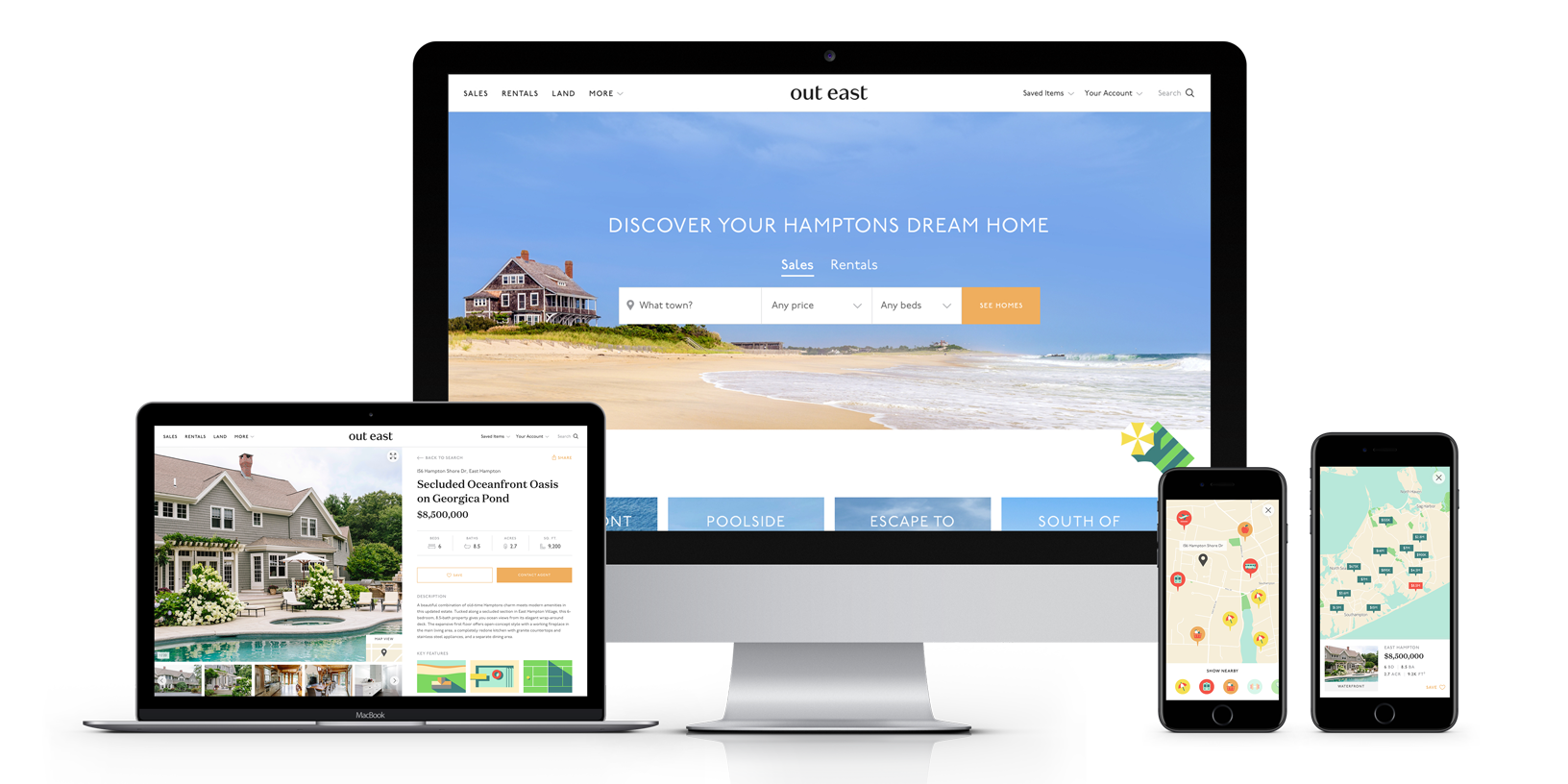 Out East offers features tailored to the Hamptons' home-shopping experience:
Customizable search filters by town, rental period, waterfront location and water views.
Email notifications when new listings matching your criteria hit the market.
Maps showing a home's proximity to beaches, farmers markets, transportation options, and other points of interest.
Unique content, including town and neighborhood guides written by a local.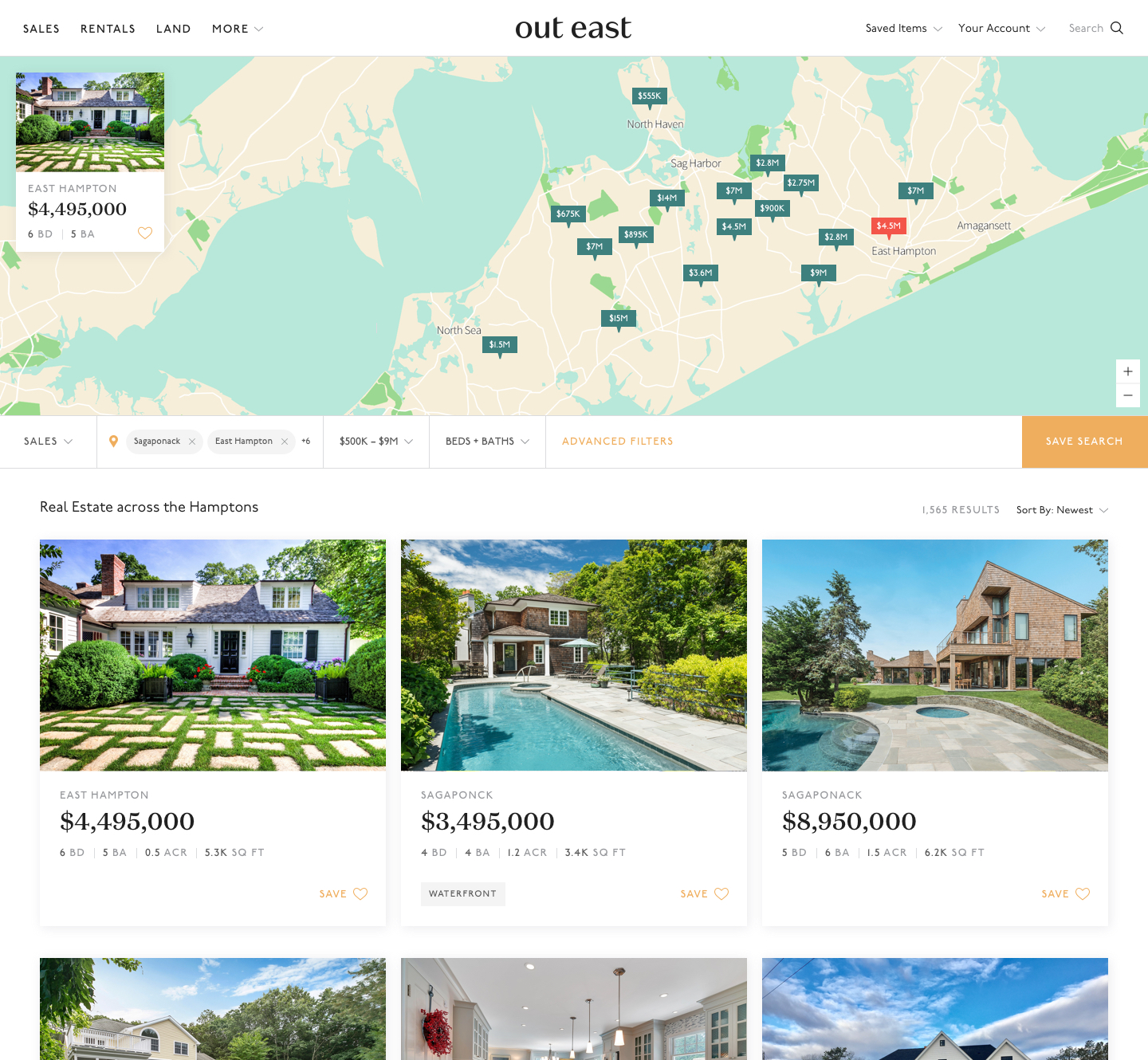 Check it out on desktop and mobile web at outeast.com and let us know what you think in the comments!
—
Hey, why not like StreetEasy on Facebook and follow @streeteasy on Instagram?