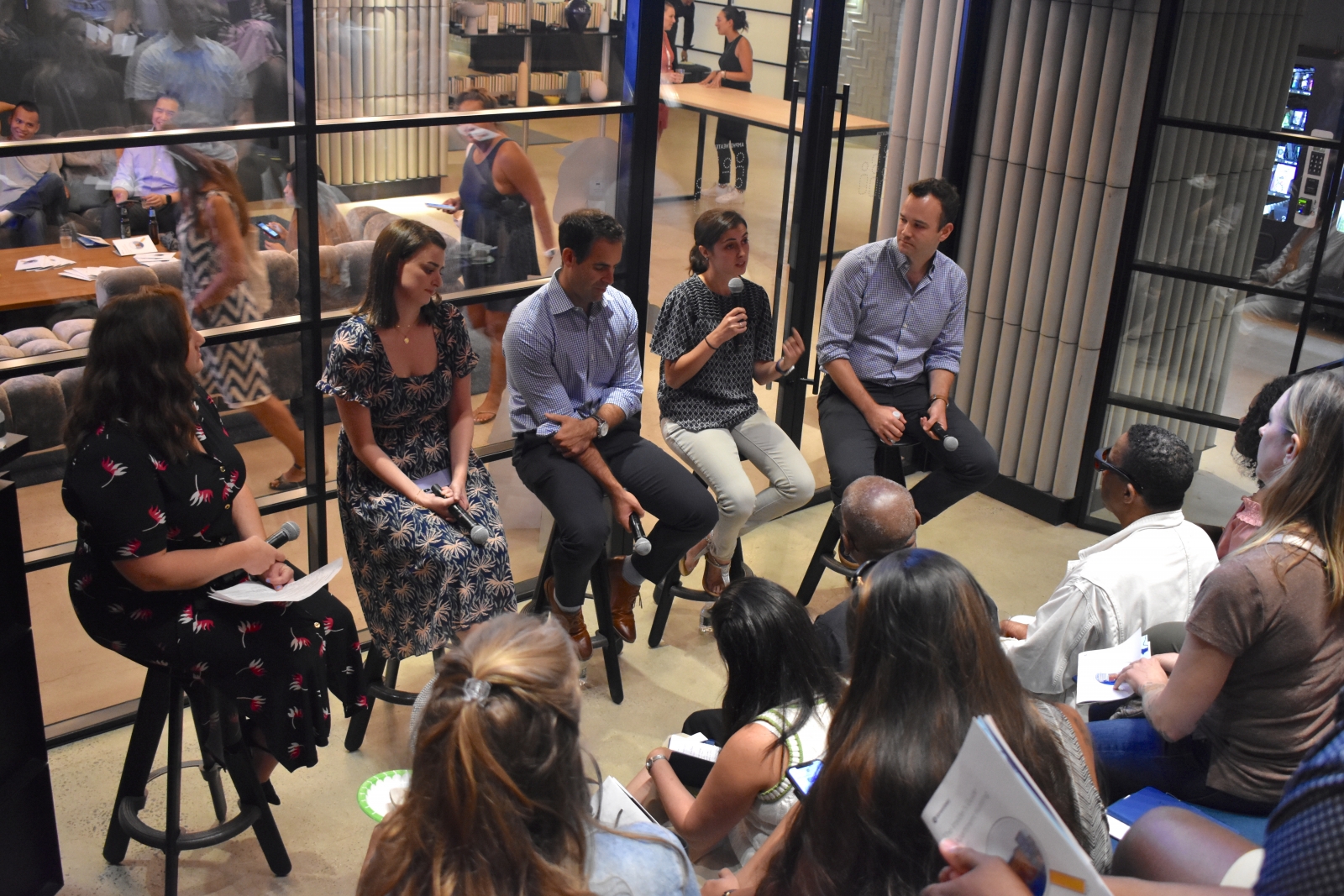 On July 17, StreetEasy held its first-ever renters' event, the Insider's Guide to Apartment Hunting in NYC, in front of nearly 100 attendees. The event helped answer renters' questions on finding – and affording – a new home. Here's a list of five key tips to conquer the New York City rental market, according to StreetEasy experts.
Beware: Some Listings Are Too Good To Be True
Sneaky listings may try to deceive renters with tricks like fisheye-lens photos of tiny rooms and drawn window shades to hide lackluster views. You should also look out for 1-bedroom photos that exclude a view of the doorway, which could be a sign of a cramped room or an attempt to pass a studio as a 1-bedroom.
Market Data Is Your Friend
StreetEasy's research team frequently publishes comprehensive data-driven reports to arm renters with data throughout the rental process. StreetEasy's data dashboard includes each neighborhood's median asking price, which helps to easily compare rental prices. If you're looking for the best time to search, though, there's no simple answer.
"We don't have one number or day," says StreetEasy Senior Economist Grant Long. Instead, he says, it's better to look at the best time for you. Generally, NYC apartment inventory is highest in the summer and prices dip slightly in the winter. Looking for discounts? They peak in the fall.
In addition to StreetEasy data, our website provides advanced search features for nearby subway lines and a custom geographic boundary tool.
Don't Fear Fee Listings
Some listings come with fees to cover real estate broker services, while with no-fee listings the management company or landlord pays the broker. No-fee apartments make up about 48% of all listings.
While no-fee listings may seem like the logical choice, it's important to determine whether your budget can cover broker's fees. After calculating the differences, some no-fee and fee listings may end up costing around the same.
"Do the math to see if the fee pays off," says Senior Strategy Manager Scott Friedman. "Sometimes fee apartments are better than those that don't have a fee."
Ask Questions and Bring a Tape Measure
It's important to measure potential apartments and determine whether your couch can fit in the living room, since it's not worth throwing out your furniture.
While you're checking the dimensions, don't be afraid to ask seemingly silly questions. StreetEasy's Marketing and Communications Director Lauren Riefflin says she lived in an apartment without bathroom outlets, a basic feature she hadn't thought to ask about when touring.
"Write down every question," Riefflin said. "They shouldn't be rushing you."
Know When to Negotiate
Though larger buildings usually set more rigid prices through the leasing office and management company, smaller operations may be more flexible. Ask about concessions, a temporary reduction in rent for the first one or two months.
Customer Support Lead Carolyn Sweeney says it never hurts to ask for a deal, particularly if you check the unit's price history on StreetEasy. Sweeney successfully snagged a discount amid fears of the L train shutdown by leveraging the potential disruption.
You can also negotiate rents when renewing your lease, a fact most landlords count on renters overlooking. Pay attention to the fine print. If your landlord intends on raising rent by more than 5%, according to the new state rent laws, they must give you at least 30 days' notice.
It's a jungle out there, but you can certainly inform yourself before embarking on the apartment hunt. Here are some more helpful facts and figures:
Citywide, rents have increased by 2% over the last year
Neighborhoods with the highest share of no-fee listings are Bushwick, Downtown Brooklyn, Stuyvesant Heights, Hunters Point, and Long Island City
14% of apartments get discounted while on StreetEasy
13% of listings offer concessions (typically one or two months' free rent)
July has the highest rental inventory, though October has the highest number of landlord discounts
See Manhattan and Brooklyn Rentals Under $2,800 Article continues below