NYC, we owe you a big thank you! StreetEasy just won our second Webby Award ever for best Real Estate Mobile Site/App and we couldn't be more thrilled! A Webby is a huge distinction in the tech industry and we are honored and excited to be recognized among the nearly 13,000 entries this year.
While it truly is a big deal just to be nominated, it's no secret that at StreetEasy we love winning almost as much as we love building seamless and responsive mobile apps. What we really love, though, is providing you with the tools you need to find your next apartment without all the stress and hassle. It gives meaning to our work that you love our apps as much as we love building them. Sorry for the cheesiness, but it's true.
So in short, a huge thank you to all of you who voted and helped spread the word about StreetEasy's nomination! We couldn't have done it without you and we love being there while you're pounding the pavement, tapping and swiping, searching for that dream apartment. It's out there and we're happy to help you find it!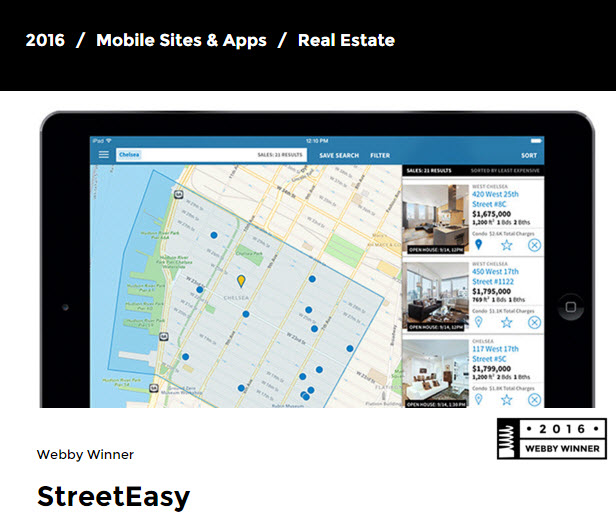 The 20th annual Webby Awards ceremony will take place on May 16, and can be watched on demand May 17.