After two years in the West Village, Tavi Gevinson was looking for more space. The actress and founder of the influential online magazine Rookie was invited to move in to 300 Ashland, one of downtown Brooklyn's newest properties. Recently, she welcomed StreetEasy into her new home and shared what she loves about her neighborhood.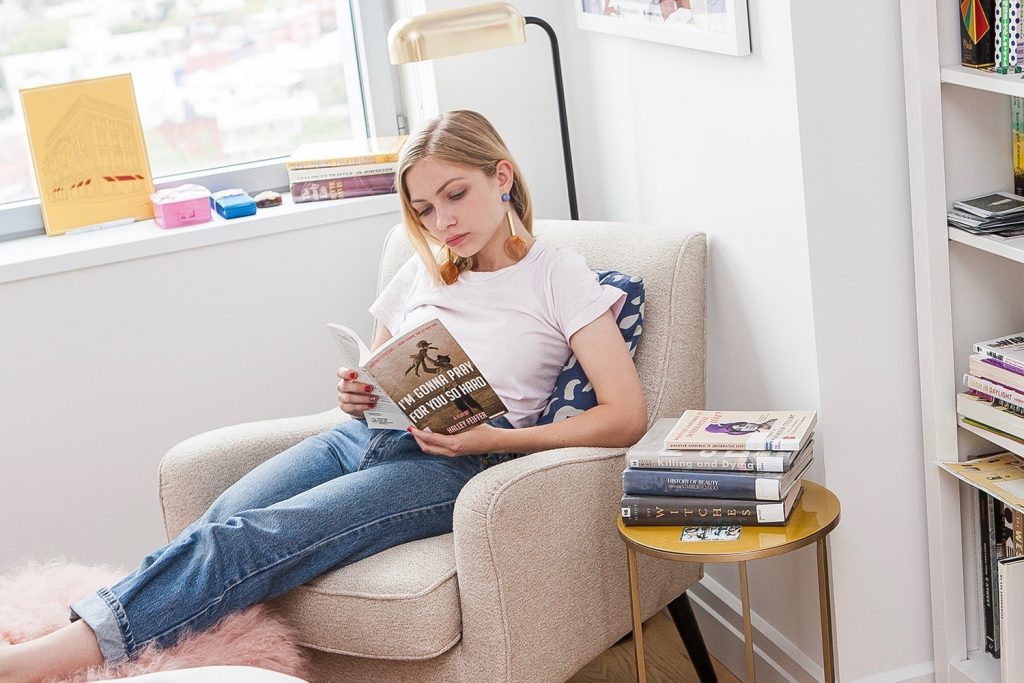 WHY SHE MOVED: "My old apartment was adorable but small, and after two years, I had really outgrown it. There were shelves made out of piles. Just stacks of books and clothes everywhere. I was looking in Brooklyn to be friendlier to my budget and near more of my friends. There are so many good cultural spots near the building, and I'm right by a ton of train lines for exploring elsewhere. I feel like I have the best of both worlds: Now when I want/need to stay home and be creative, it's an ideal space; when I want to explore, it's all super accessible."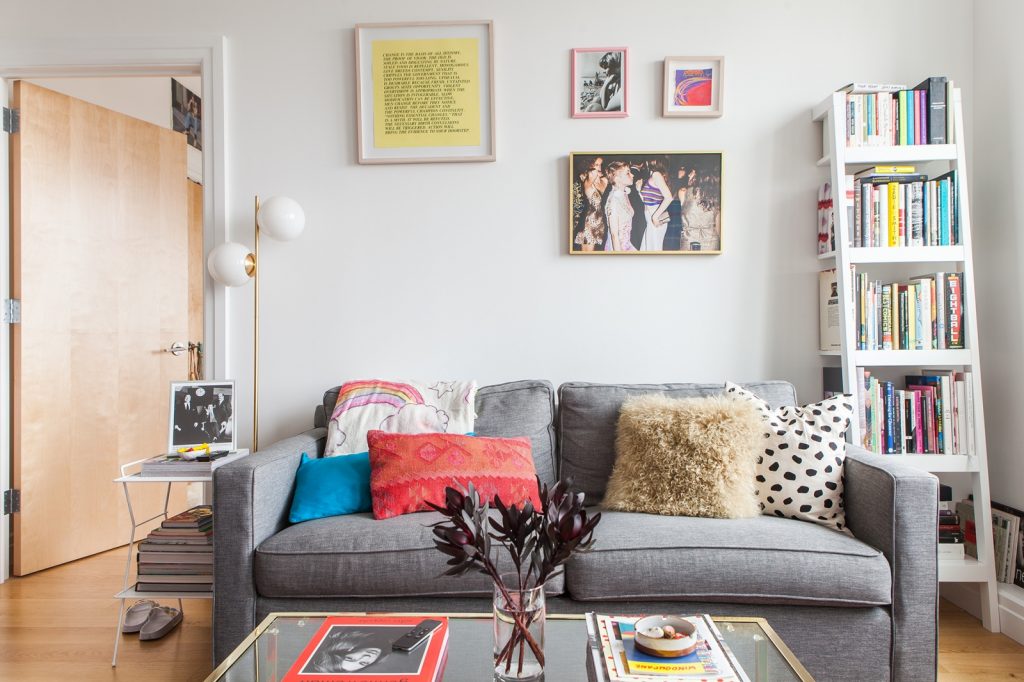 FAVORITE PARTS OF LIVING AT 300 ASHLAND: "More space and light. Being able to use the gym 24 hours a day. I work from home, I'm self-employed, I've been my own boss for a long time and it's an ongoing process figuring out what you need to do your best work that way. It's infinitely easier with the apartment I have now, and with the ability to blow off steam by working out at such a convenient location. It's allowed me to make the most of the place I call home, and of my time."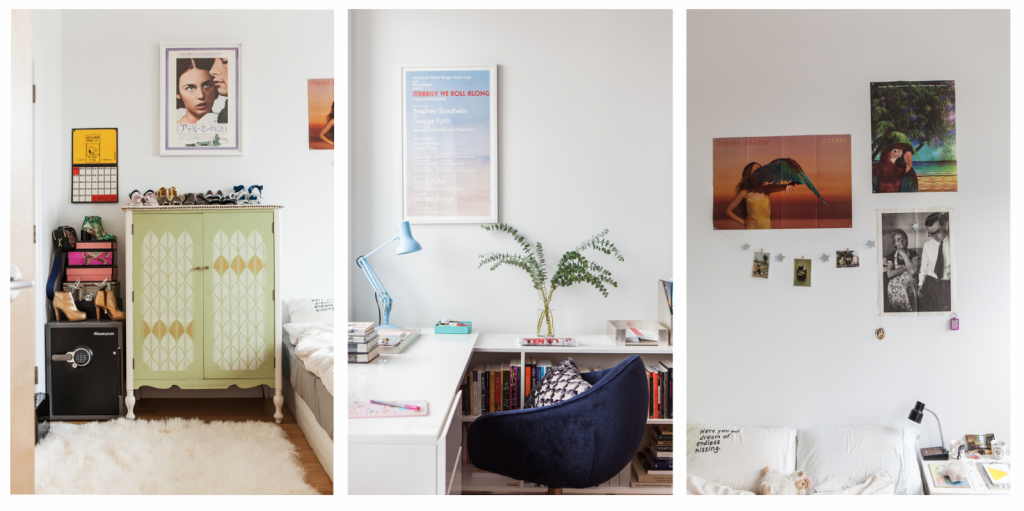 APARTMENT DESIGN: "I have a few precious framed things or favorite shoes that will always be on display, but I do like to switch it up! When I have a new book I'm excited about, or a card from a friend, or a pair of earrings I'm using regularly — those always end up being somehow central."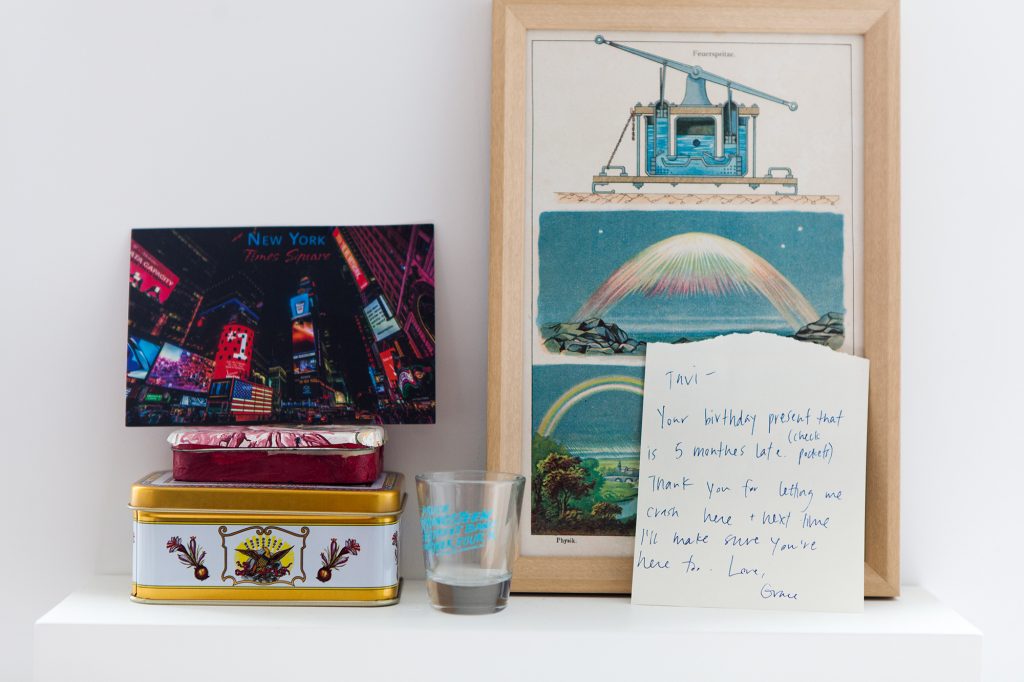 WHY SHE LOVES HER NEIGHBORHOOD: "I like being close to so many things I need for practical reasons and so many places meant more for escape. The movies, talks, and plays at BAM. I like my routines: stopping at Greenlight on my way to and from the C train, or on the weekends, getting a coffee and sandwich at Bittersweet and sitting in Fort Greene park to watch dogs and tennis matches. There's a lot to love."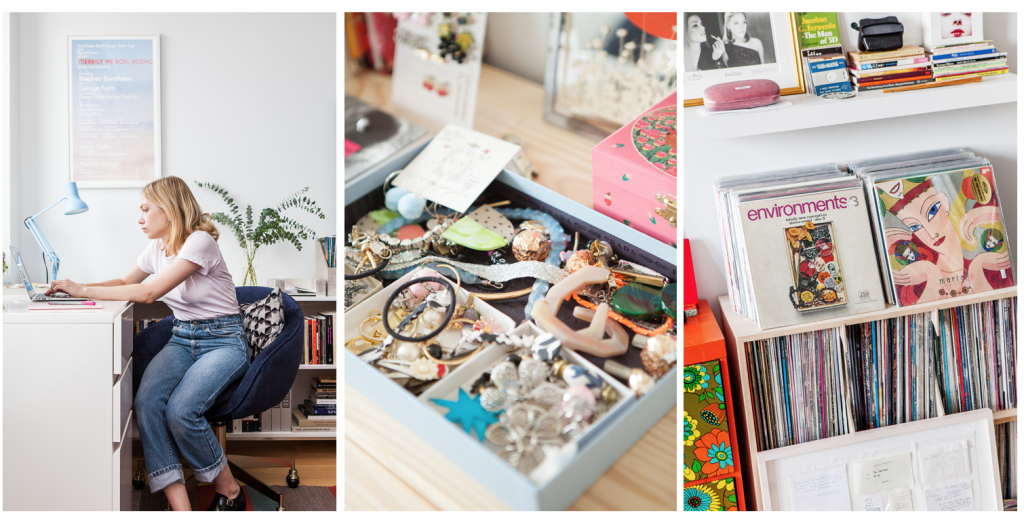 See more of Tavi's space, plus see her favorite books from the Brooklyn Public Library at Front + Main.
See available apartments at 300 Ashland.
All photography by Sean Santiago.
Shop the look:
Living Room: Lacquer Storage Desk // Alys Swivel Chair // Coziest Throw Space Dyed // Lacquer Office Accessories // Silk Pillow Cover // Sphere + Stem Floor Lamp // Mongolian Lamb Pillow Cover // Dusen Dusen Pillow Cover
Bedroom: Book Nook Armchair // Modern Metal Reader Floor Lamp // Enamel Side Table // Mongolian Lamb Throw (used as rug)
—
Hey, why not like StreetEasy on Facebook and follow @streeteasy on Instagram?
Related: