The Atrium at 785 Dekalb Avenue in Bedford-Stuyvesant has just made 14 apartments available for qualified applicants via a newly opened housing lottery. The attractive 2015 brick and steel building contains a total of 70 apartments with high-end finishes and a slew of building amenities.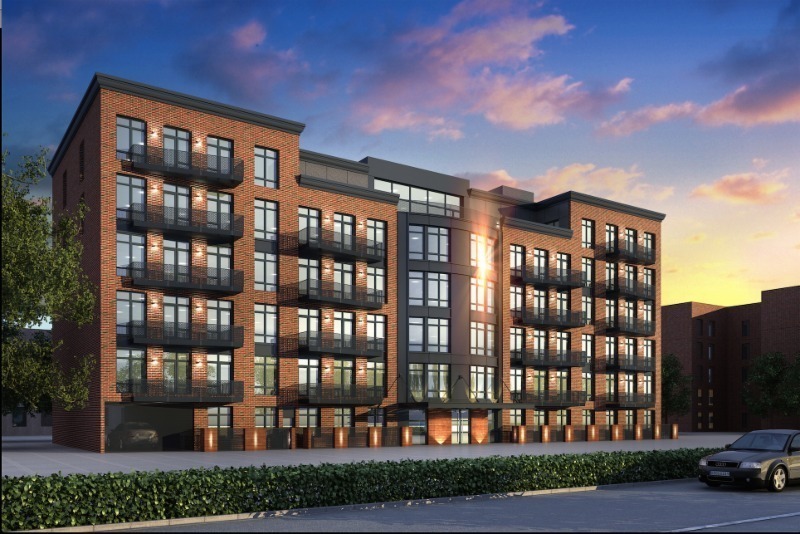 The lottery application is open through June 7 and seeks residents to occupy units as follows:
One studio unit at a monthly rent of $833
Six 1-bedroom units that rent for $926 per month
Seven 2-bedroom units with a monthly rate of $1,043
Qualified applicants must earn 60 percent of the area median income, which ranges from $28,560 for a single person up to $57,240 for a 4-person household.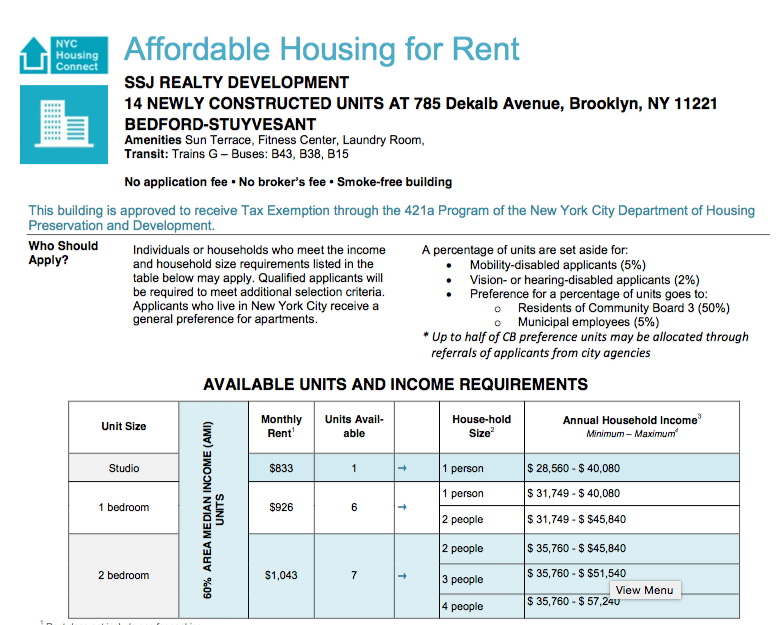 To apply online, please go to nyc.gov/housingconnect. To request an application by mail, send a self-addressed envelope to: SSJ REALTY DEVELOPMENT P.O. Box # 190533 Brooklyn NY 11219.
The Atrium apartments feature high-end kitchens, stainless steel appliances, hardwood floors, dishwasher, central air, video intercoms and an option to include a washer/dryer in the apartment. Every residence includes their own private outdoor space for your enjoyment.
The building also includes a 24-hour fitness center; resident lounge with a wet bar, television and plenty of comfortable seating. THere's a game room, roof deck, on-site parking, bike storage and laundry room.
The J, M, Z & G Trains are only a few blocks away which take you directly into Manhattan and to other Brooklyn neighborhoods.

Related: