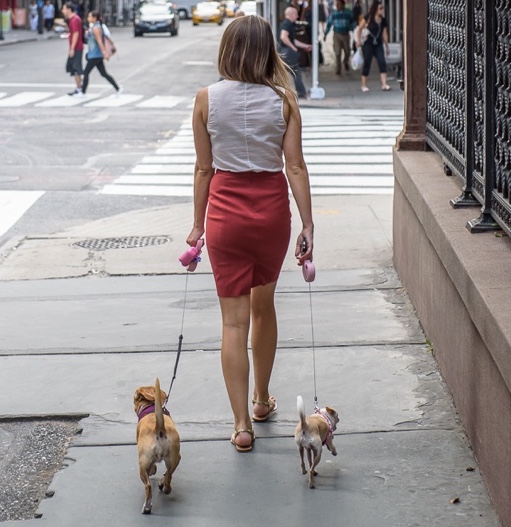 Ah, nothing like Valentine's Day and the onslaught of over-priced prix-fixe dinners, couples massages and the pastel hearts it brings. If you don't have someone to share the day with or the patience to deal with it all, more power to you! Being single can be a wonderful thing, so don't let a made-up holiday make you think otherwise.
And, being single can be especially wonderful and empowering if you live on your own. You can make up your own rules, set your own budget, come home however late or early you choose, eat takeout in bed for every meal and never have to worry about someone else eating your leftovers. You are your own boss and there is no better way to get a sense of your own independence and self-possession. The world may not be your oyster just yet, but your studio is yours and yours alone.
To celebrate the joys of single life, we wanted to find the neighborhoods with a high density of studio apartments for rent. As it turns out, the best neighborhoods for studios are mostly in Manhattan. See the chart below for studio-dense neighborhoods.
| | |
| --- | --- |
| Neighborhood |  Studio Inventory* |
| 1. Financial District | 39% |
| 2. Midtown South | 32% |
| 3. Turtle Bay | 31% |
| 4. Murray Hill | 30% |
| 5. Noho | 30% |
| 6. Fulton/Seaport | 29% |
| 7. Midtown East | 28% |
| 8. Greenwich Village | 28% |
| 9. Upper East Side | 27.5% |
| 10. Kips Bay | 27% |
| 11. Chelsea | 27% |
| 12. West Chelsea | 27% |
| 13. Hunters Point | 26% |
| 14. Jamaica Estates | 26% |
| 15. Yorkville | 26% |
*Percentage of neighborhood's total inventory
Coincidentally, according to the U.S. Census, many of these neighborhoods also have high densities of women. Does correlation imply causation? It's hard to say, but the majority of the neighborhoods that topped the list – namely the Upper East Side, Yorkville and Murray Hill – have long had the reputation of being meccas for the X gene pool. According to a "Cosmopolitan" magazine article from the 1960s:
"No other parcel of Manhattan real estate is so well geared to the frantic pace of the single girl than that bounded by Sixty-fifth Street on the South, Eighty-sixth Street on the North, Park Avenue on the West and across to the East River. Here amid a welter of banjo-and-beer saloons, discothèques, kooky boutiques, thrift shops, walk-up brownstones, and expensive apartment buildings is the domain of the single girl. Thousands upon thousands of single girls flock to the upper East Side, cramming themselves into small apartments, subsisting on an apple and a quart of diet soda a day, waiting for a telephone to ring and having a mad, wonderful time."
How times have changed — and, how much they haven't. Today, lousy sports bars have replaced yesterday's lousy banjo-bars, but thankfully the idea of a woman living alone no longer conjures visions of quarts of diet soda and hours spent waiting by the phone. Sure, we might wile away late nights swiping left on dating apps, but these habits certainly don't define a woman's lifestyle living alone any more. (It's worth noting The Ghetto Girl article was written by a man!)
From our current perspective, these studio-dense neighborhoods that are dominated by women is a sign that many a New York City woman is living alone and is just fine with it; she is not dependent on a dad or boyfriend to pay the bills and is making it on her own, thank you very much!
Regardless of how aspirational that may sound, here we highlight our three top choices for single women based on neighborhoods with high densities of rental studios (more than 25 percent of the rental inventory), high densities of women (more than 55 percent of the population) and relatively low median asking rents (below $2,400/month). Check out the infographic below for a breakdown.