Whether you're a New York City native or a newbie or simply passing through, looking for things to do, you owe Red Hook a visit. This Brooklyn waterfront neighborhood may be far from the subway, but it mixes classic NYC grit with deep historical roots, cobblestone streets, beautiful views and a growing arts scene. If you like a neighborhood with character, you've got to go to Red Hook. Here are 17 things to do once you're there.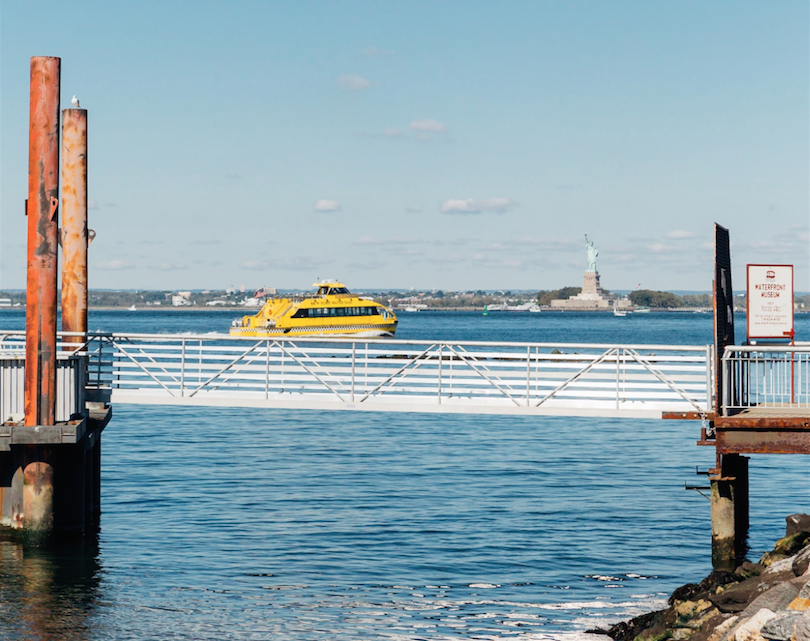 1. 
Take the water taxi from Manhattan to Van Brunt Street
There's no better way to start an exploration of Red Hook than with an early morning water taxi ride to the neighborhood's main dock at near Ikea.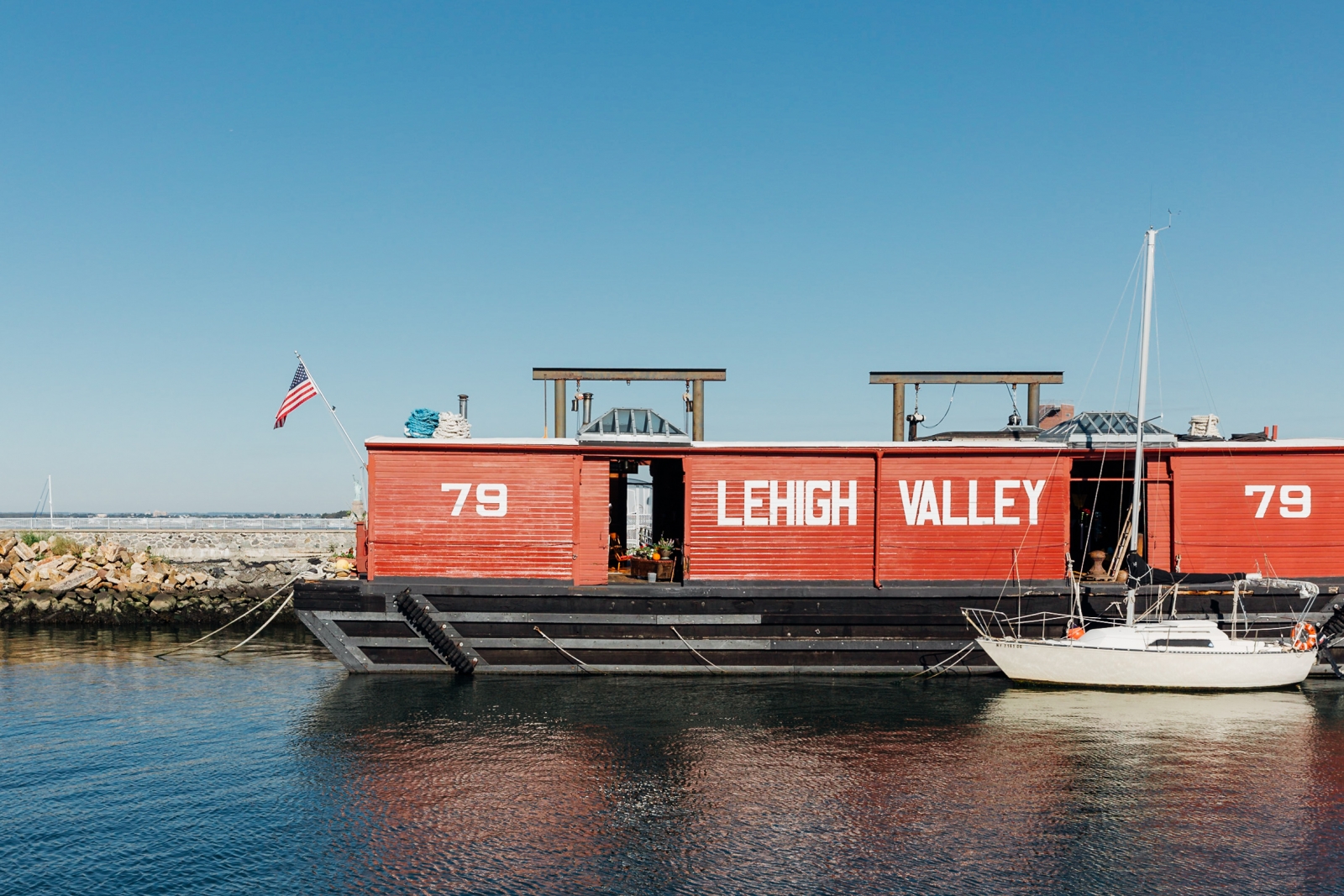 2. Learn a bit of history at the Red Hook Waterfront Museum
To really amp up your appreciation of Red Hook's maritime history, head to the Red Hook Waterfront Museum, which is housed in a 1914 Hudson River railroad barge.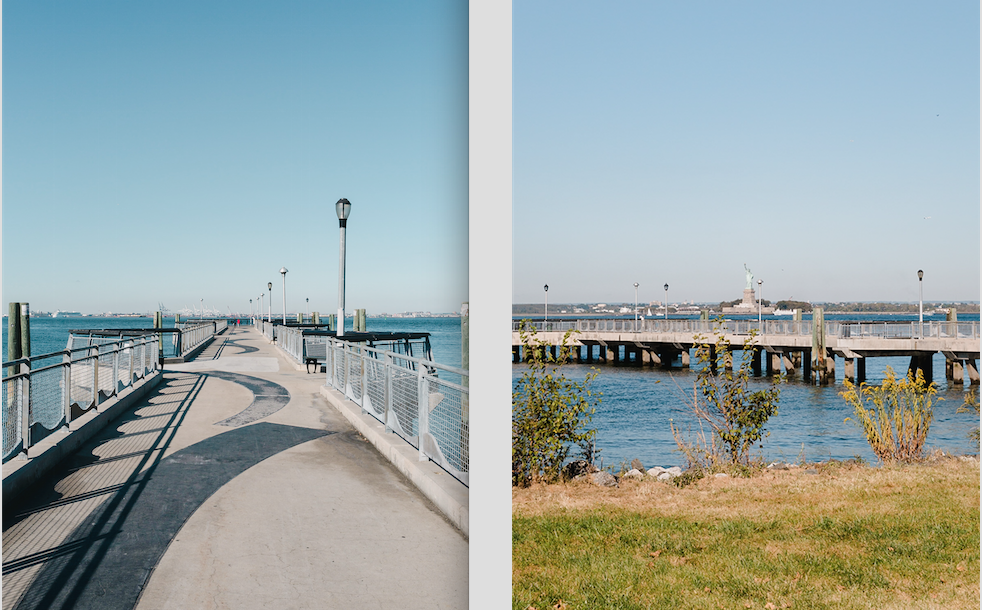 3. Snap a pic of the Statue of Liberty at Louis Valentino, Jr. Park and Pier
At Louis Valentino, Jr. Park and Pier, you can take in panoramic views of the Manhattan skyline, the Buttermilk Channel separating Governors Island from Brooklyn, and, of course, Lady Liberty herself.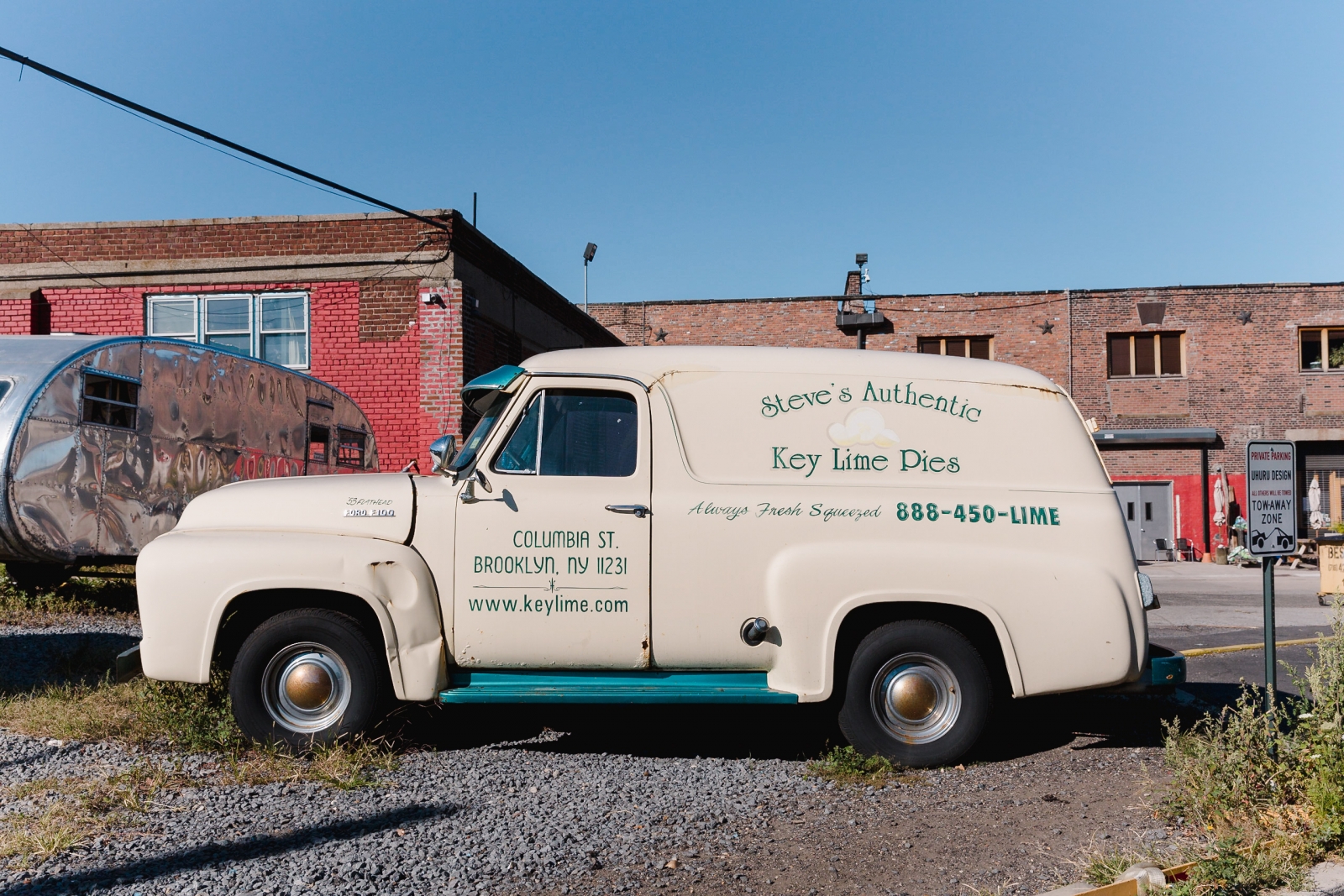 4. Stop in at Steve's for a slice of Key lime pie
It's never to early (or late) for pie — especially Steve's Authentic Key Lime Pie. Head down Van Dyke Street, and when you come upon a pale 1953 Ford panel truck, you're at the right spot.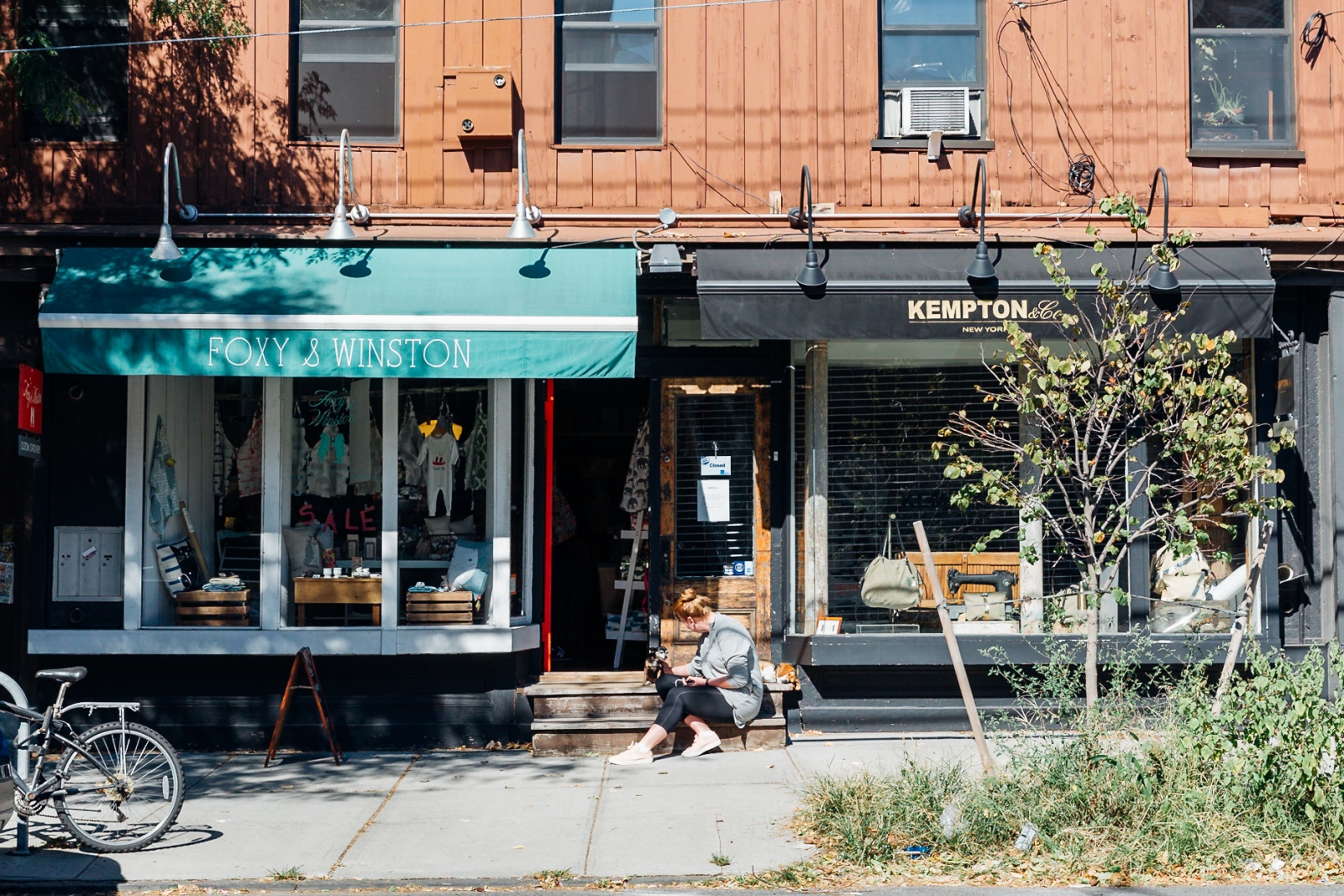 5. Window shop along Van Brunt Street
Van Brunt is Red Hook's main commercial drag, home to shops, upscale boutiques, and casual, brunch-friendly restaurants. Be sure to check out Foxy and Winston for adorable gifts and items for the home.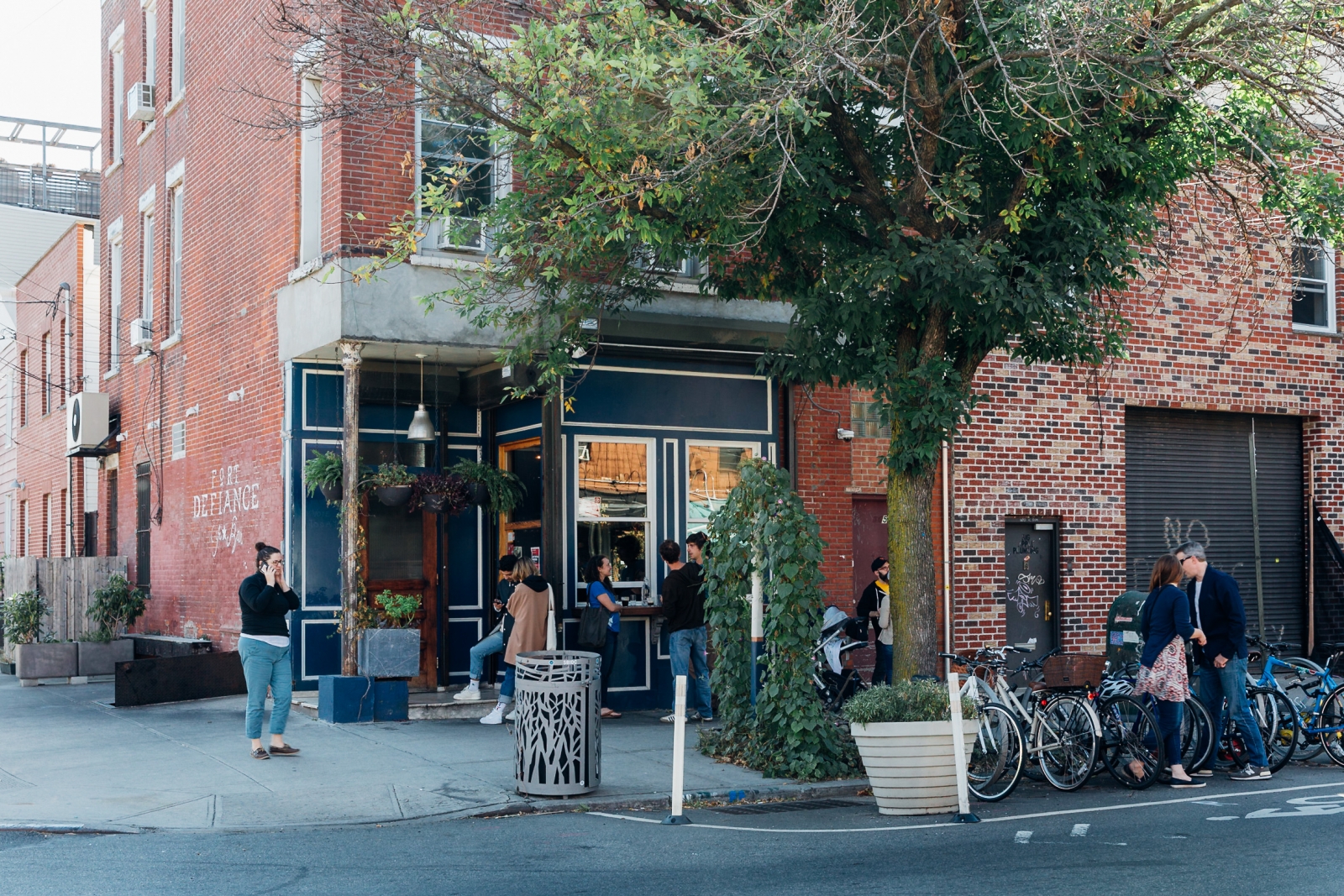 6. Linger over lunch at Fort Defiance
Fort Defiance serves up high-quality takes on simple fare. With a cozy interior, long bar, and big picture windows, it's a wonderful place to wile an afternoon away.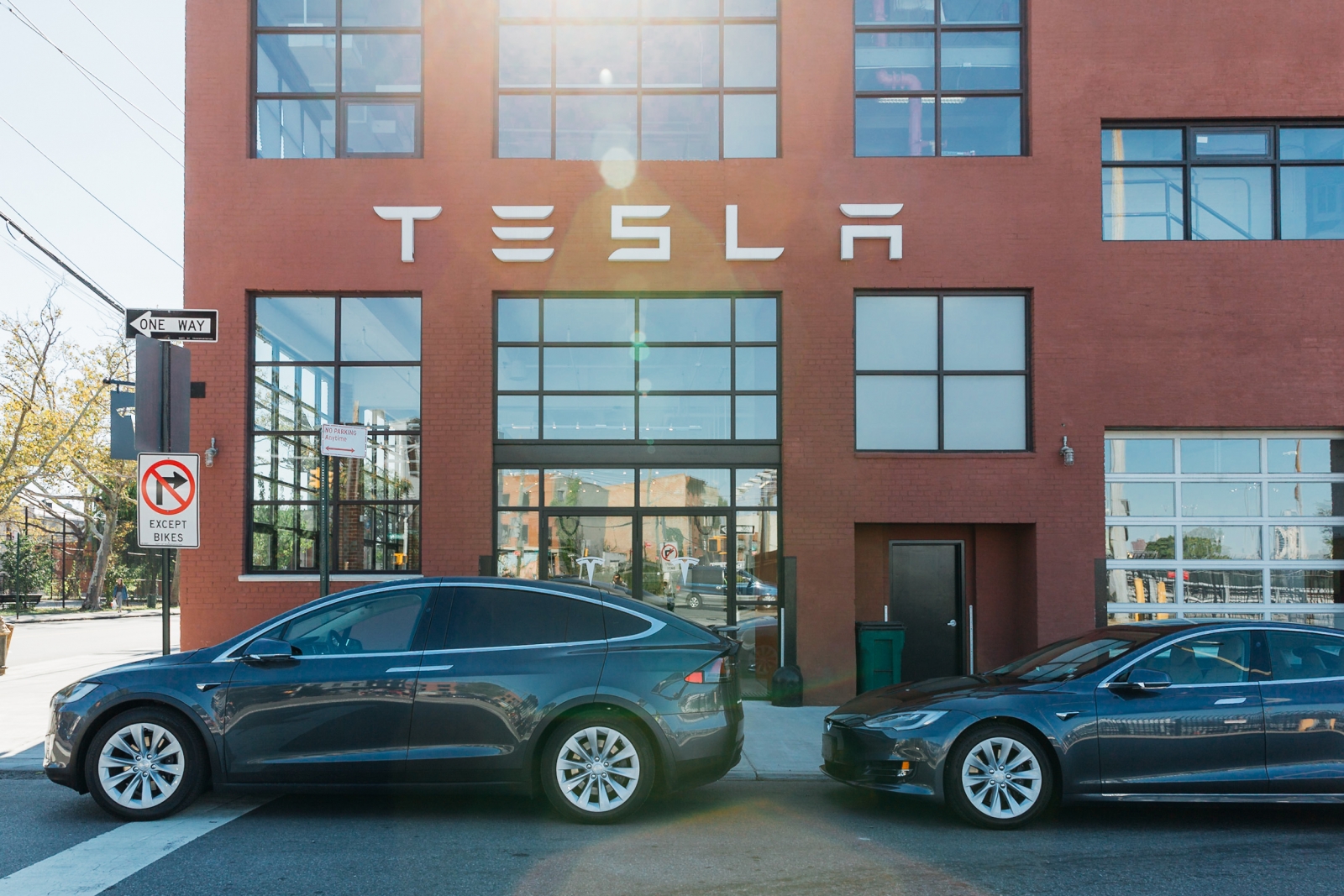 7. Poke your head in at the new Tesla showroom
Continue down Van Brunt and eventually you'll hit the shiny new Tesla showroom, which opened last year inside a former warehouse. With its strong culture of design entrepreneurs, Red Hook makes a fitting location for Tesla's NYC showroom.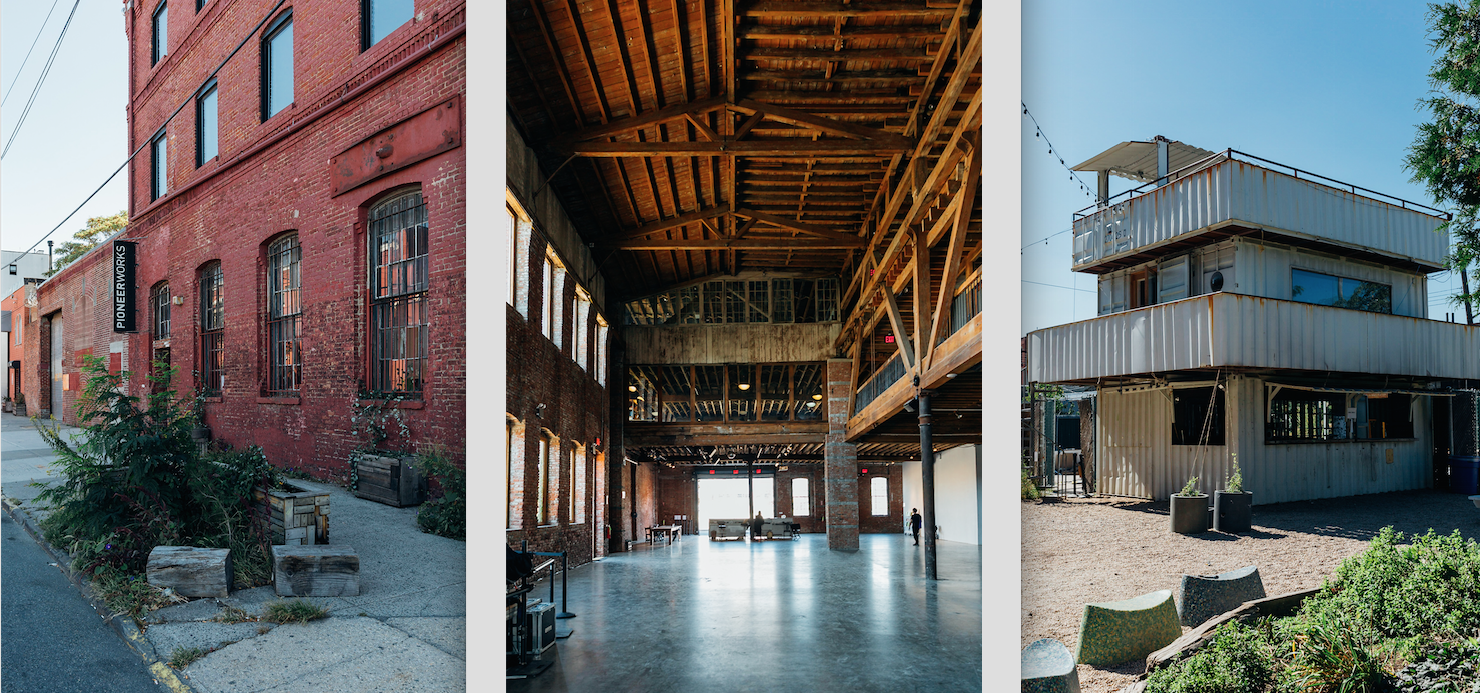 Red Hook Rentals Under $2,500 Article continues below
8. Get a shot of culture at Pioneer Works
Pioneer Works opened in 2010 as an interdisciplinary art space inside a former industrial equipment factory. The gallery hall, arts collective, and party space quickly became a favorite destination of the Brooklyn creative set.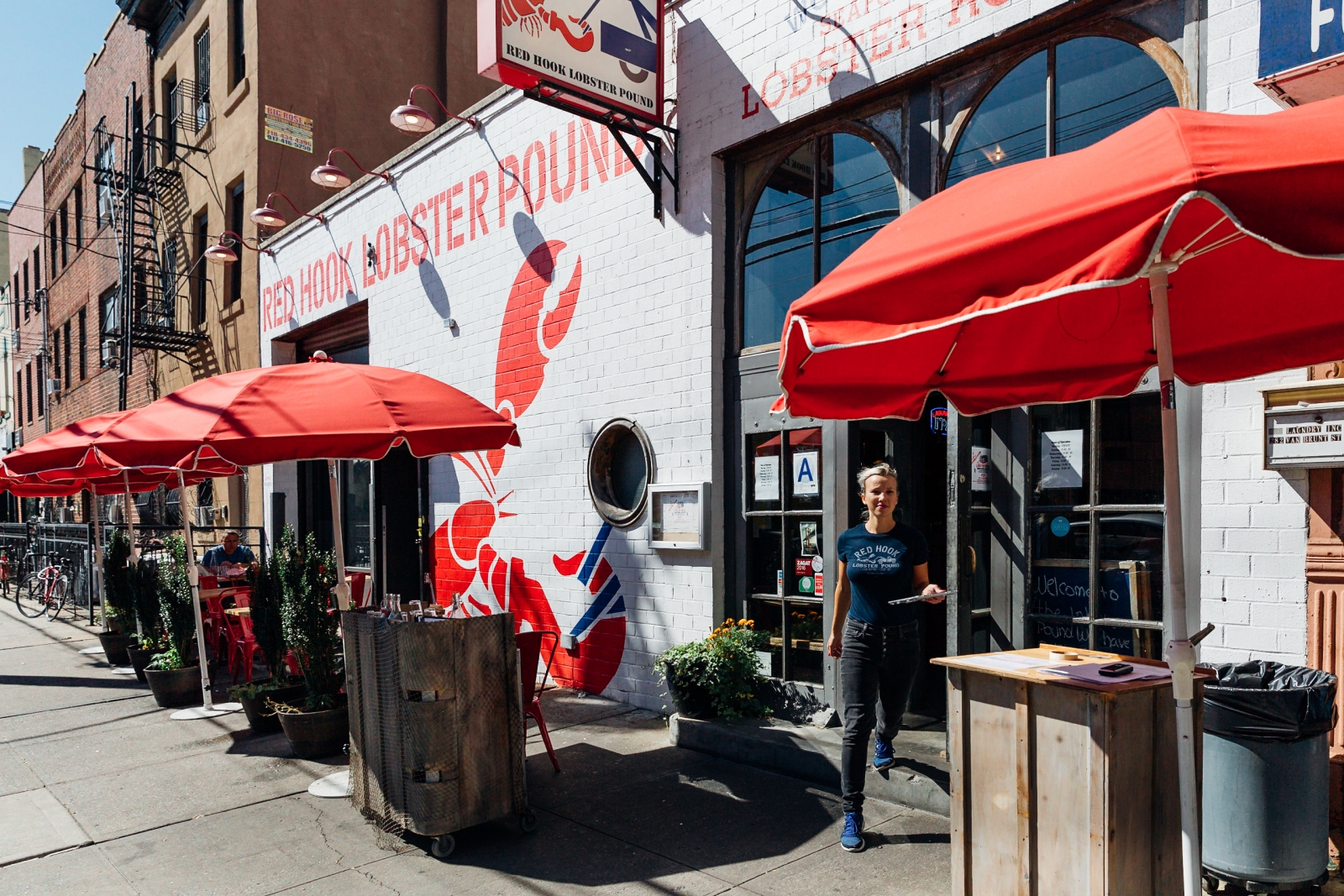 9. Tide yourself over till dinner with a snack from Red Hook Lobster Pound
Red Hook Lobster Pound is another neighborhood success story. In 2009, Susan Povich and Ralph Gorham converted a garage on Van Brunt Street into a Maine-style lobster shop. They haven't stopped steaming since.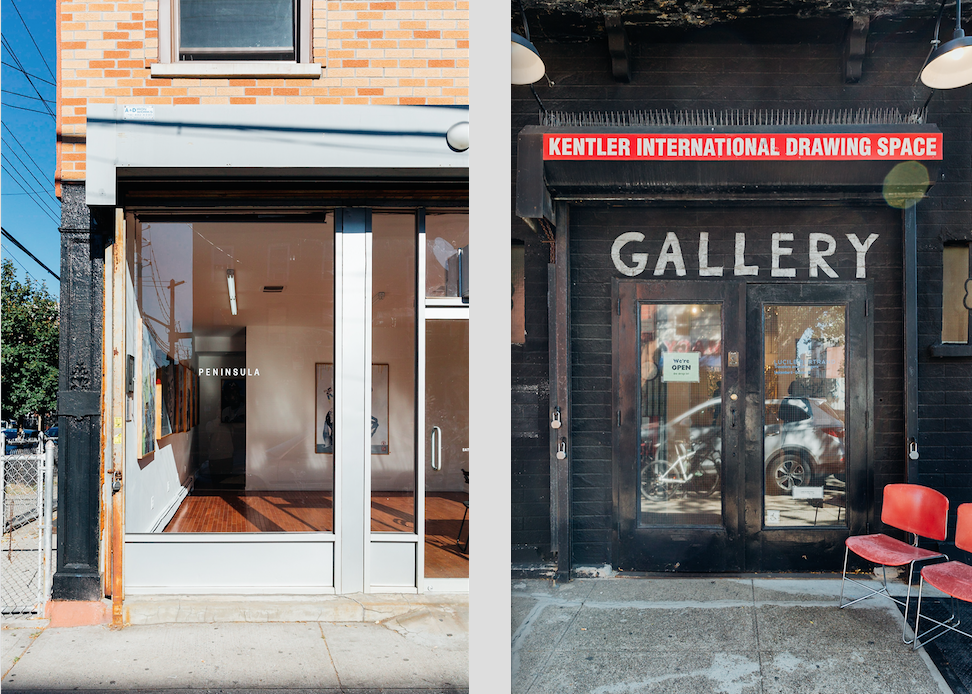 10. Get some art at the local galleries
Red Hook is home to a small but stalwart community of artists, and makes a great place to go gallery-hopping. Be sure to check out Peninsula, Kentler and Hot Wood Arts.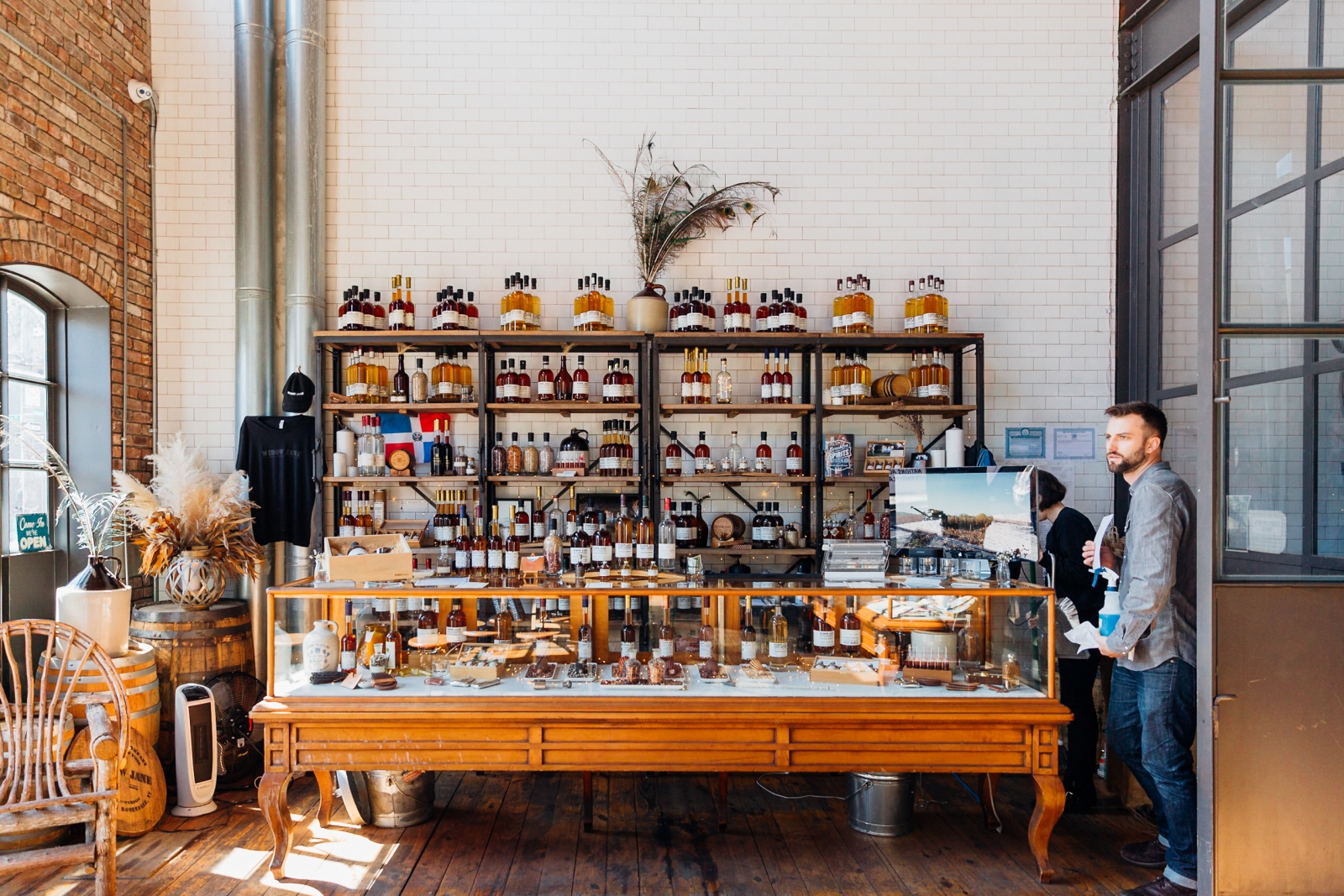 11. Take a mini whiskey tour at Widow Jane
Then compare notes at Van Brunt Stillhouse down the block. Both Widow Jane and Van Brunt Stillhouse are excellent local producers of small-batch whiskey. 

12. Wash down your whiskey with a dozen oysters
For ambiance and views, you can do no better than Brooklyn Crab, a three level, open-air seafood spot. On sunny weekend afternoons, the place gets packed with people rolling up their sleeves and digging into steamers.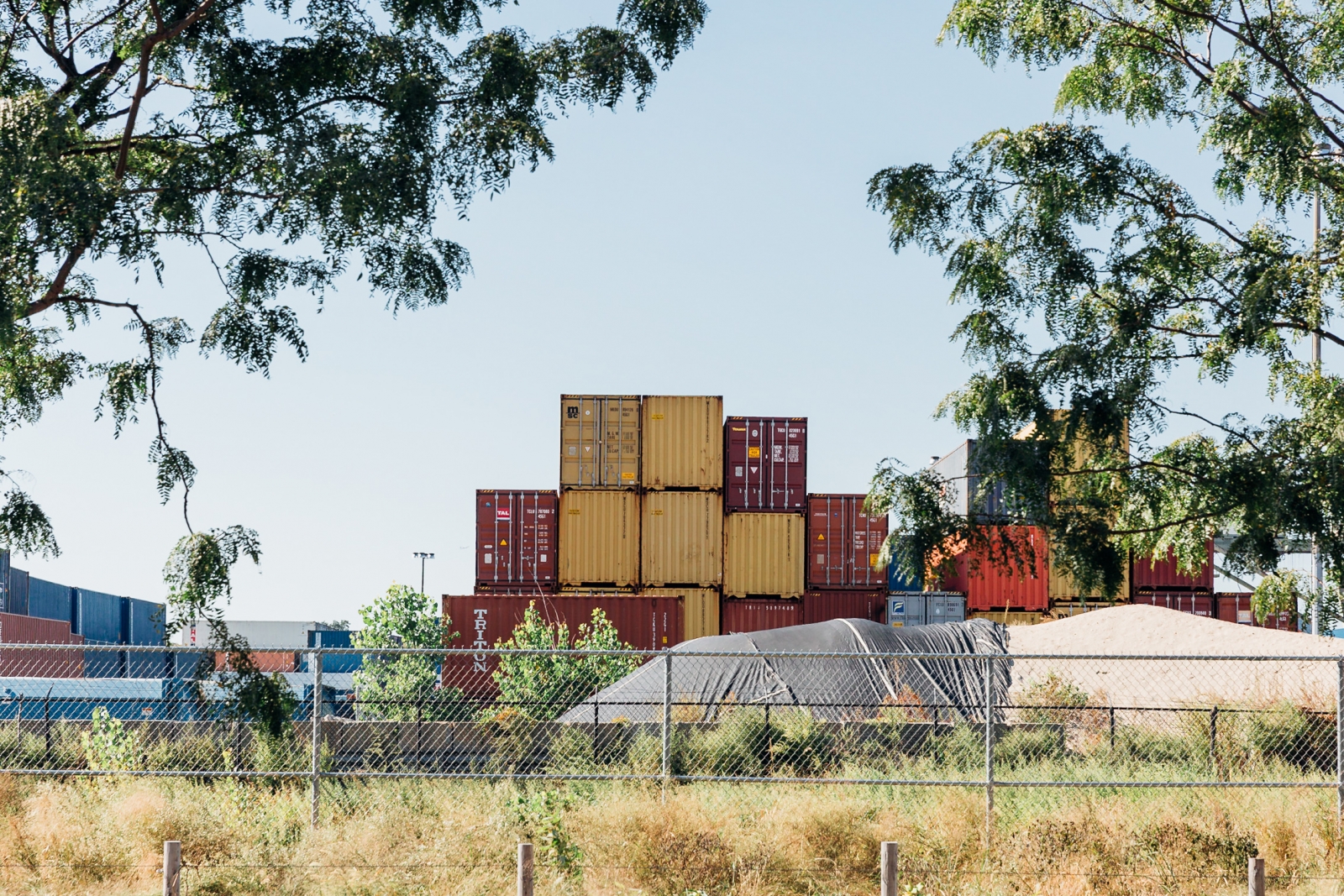 13. Take a moment to appreciate all the industrial infrastructure 
Dominated by looming cranes, piles of shipping containers, and rusting warehouses, Red Hook has dramatic infrastructure everywhere you look. It's a field day for Instagram moments.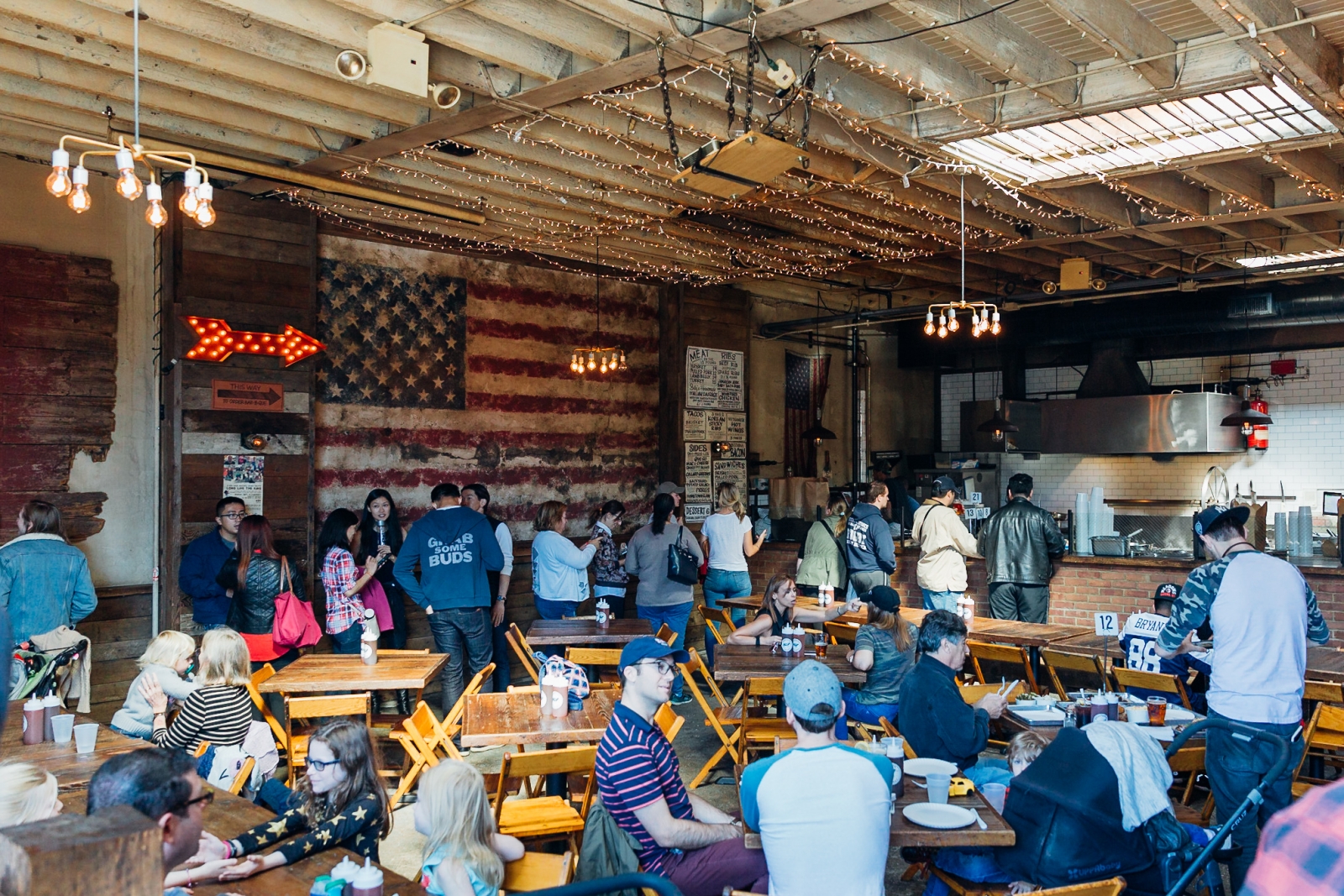 14. Hunker down at Hometown for live music and barbecue
Hometown Barbecue is the closest thing to Austin in Brooklyn. The meat is great — though the sides are afterthoughts — and the vibe is very laid back, just as it would be in Hill Country.

15. Mingle with the locals at Sunny's Bar
Sunny's is the anti-Brooklyn dive bar, and everyone loves it for that. Beers are your standard tap offerings, whiskey pours are generous, prices are fair, and the local flavor is strong. Go for the live music and settle in for a while.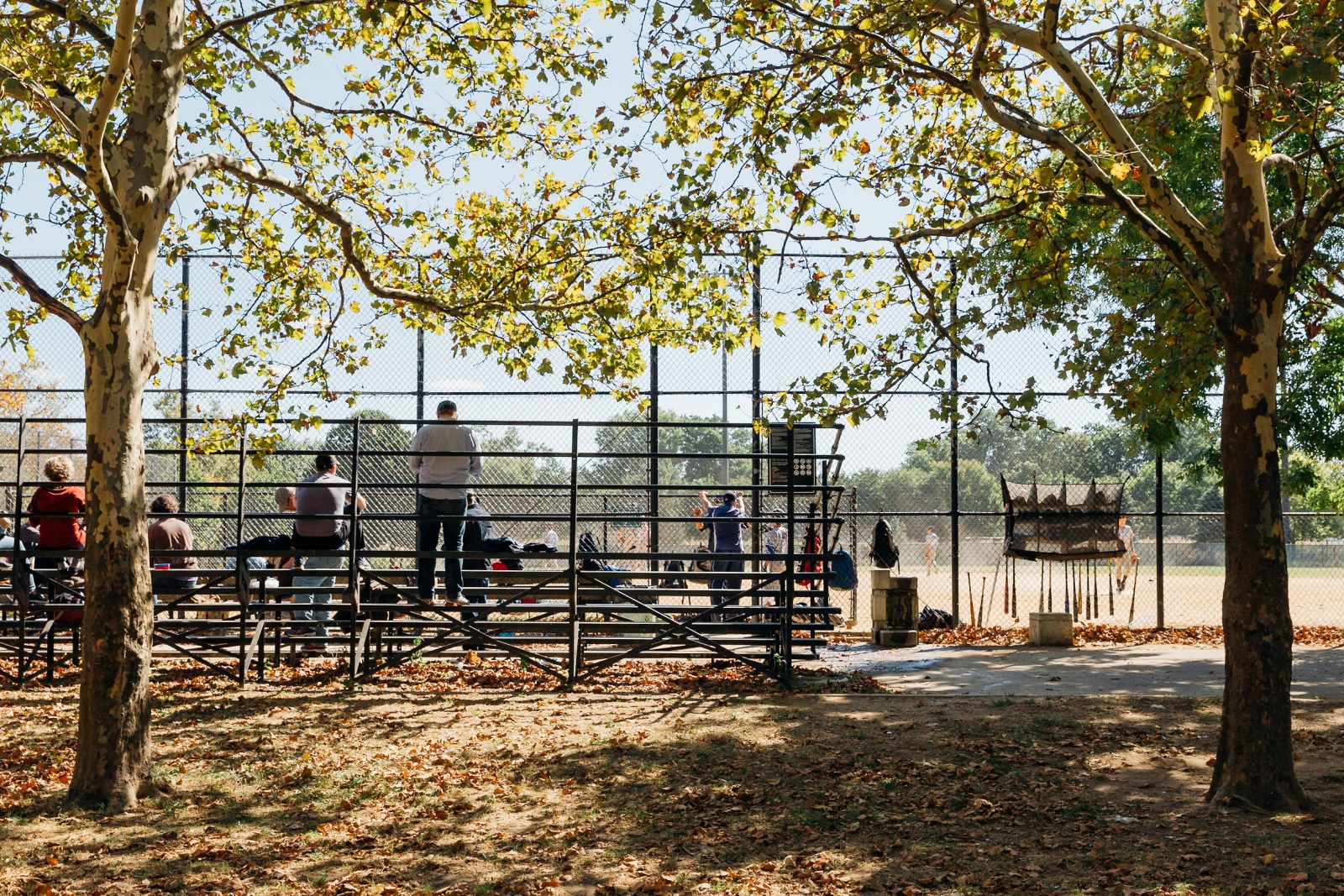 16. Stroll over to the fields for some pickup baseball
These guys are far from pros, but they take their sport seriously, and often draw crowds of family and friends on the weekend. While you watch, grab a tamale or a bag of sliced mangos from the street vendors.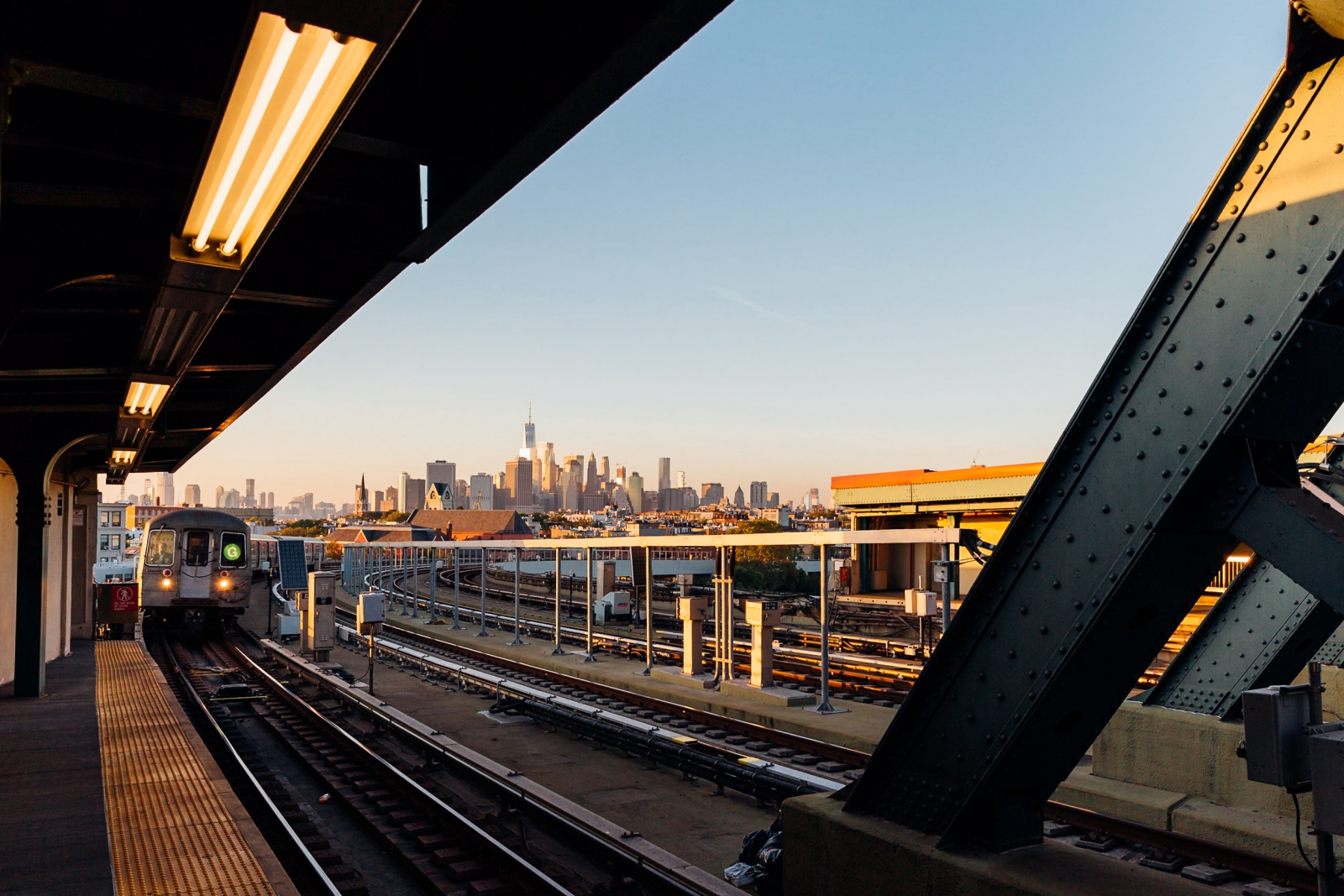 17. Catch the golden hour from the Smith-9th Street Station
On your way home, make sure you catch the sunset from the Smith-9th Street station, the highest subway platform in New York City. It's a phenomenal place to take in sunset views of Red Hook and the city skyline beyond.
—
Photos by Nico Schinco
—
Hey, why not like StreetEasy on Facebook and follow @streeteasy on Instagram?
Article continues below
You May Also Like