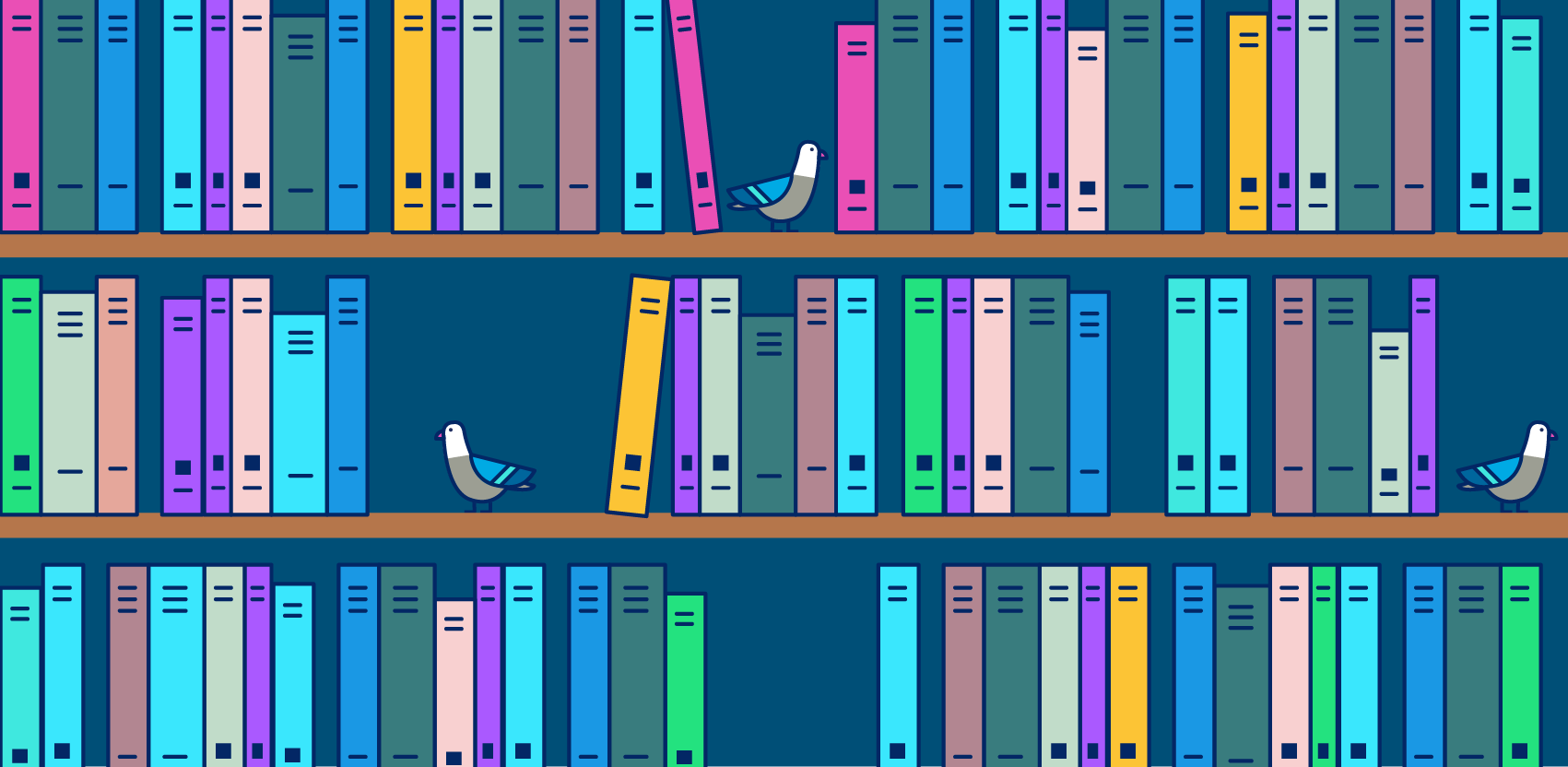 With dozens of bookstores, hundreds of public library locations and countless literary landmarks, New York City is a great place for book lovers. In honor of National Book Month, StreetEasy partnered with Books on the Subway and five of our favorite locally owned bookstores to create our own pop-up libraries right on the subway — you can read more on the monthlong program here.
All of this reading got us thinking: What are the top neighborhoods for bookworms in NYC? To find out, we looked into the number of bookstores and libraries in each neighborhood. Check out the map below for NYC's top 10 neighborhoods for book lovers. 
The Top Neighborhoods for Bookworms in NYC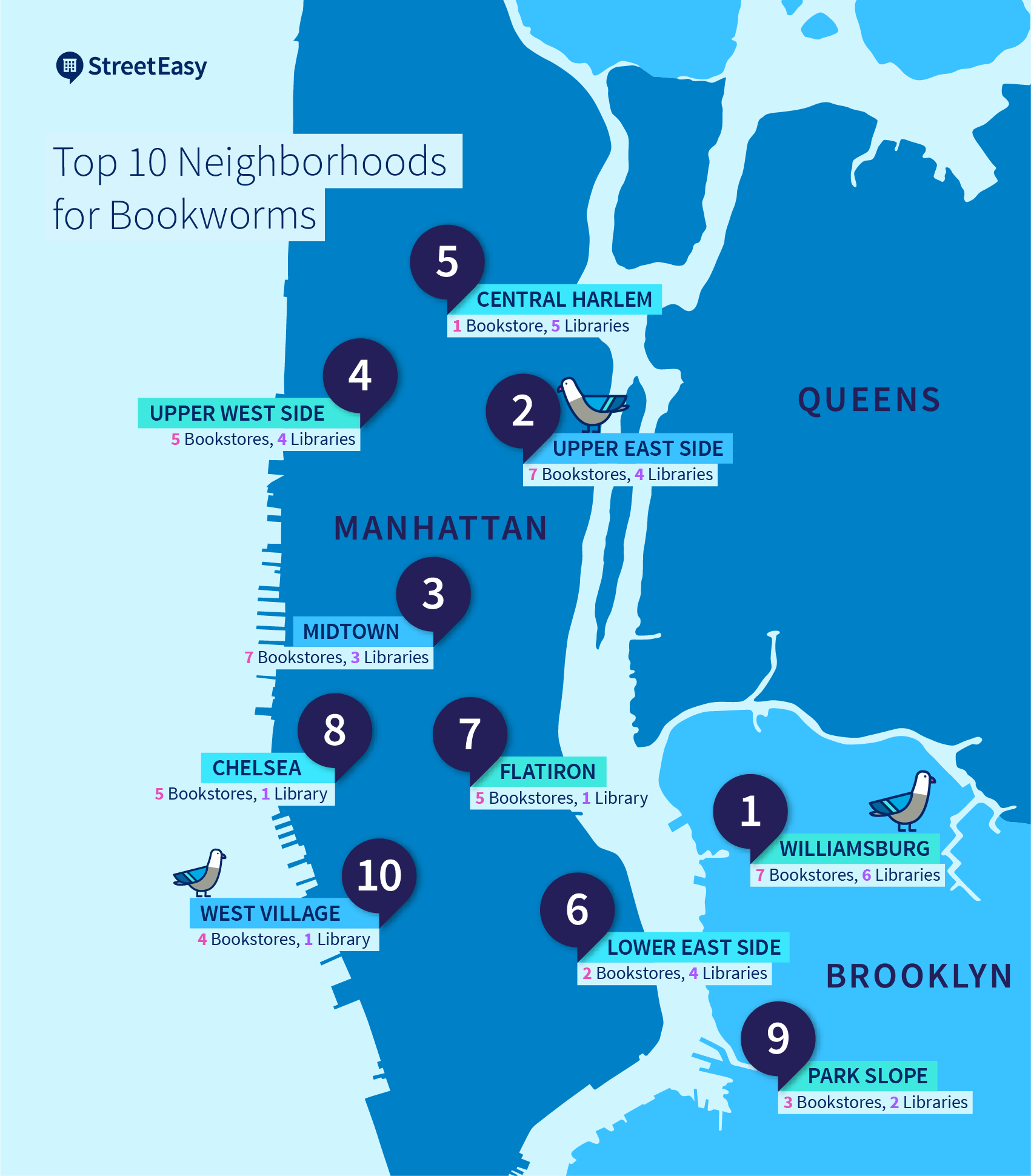 With five bookstores, four libraries and an abundance of charm, the Upper West Side is great choice for bibliophiles. The neighborhood is full of shady park benches, parks, cozy coffee shops and welcoming stoops that make ideal reading spots. In addition to book-friendly environs, the Upper West Side has book-friendly residents and has long been home to New York City authors like Philip Roth and the late Nora Ephron, among others. Ephron frequently used the neighborhood as the backdrop for her novels and screenplays, including "You've Got Mail." Looking to get some inspiration for your next novel? There are a number of listings on the market in the Apthorp, Nephron's former building.
Heading downtown, the West Village is another choice neighborhood for book lovers. Jane Street, also called "Author's Row," has been home to a number of famous writers, and is just a short walk away from the White Horse Tavern — the legendary watering hole frequented by James Baldwin, Norman Mailer, Allen Ginsberg and Dylan Thomas, who is said to have had his last drink there. This townhouse for sale, situated right on "Author's Row," features a working fireplace and expansive deck: two prime places to cozy up with a book.
Looking to Live Among Books? Here's How Much You'll Pay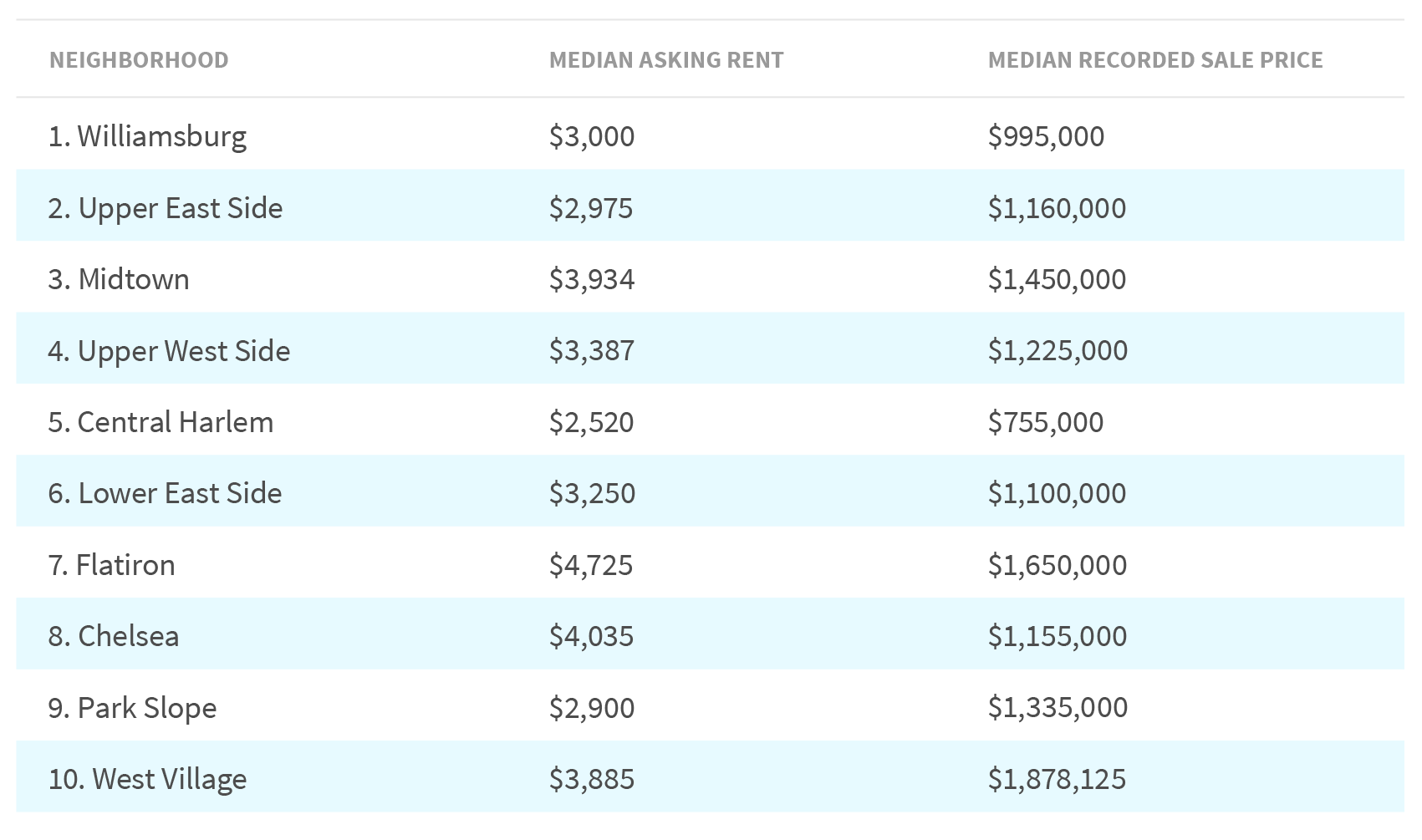 For book lovers on a budget, Central Harlem and Williamsburg are great options. The median recorded sale price in Manhattan is just over $1 million, making Central Harlem relatively affordable at 39 percent below the boroughwide median. To live in Williamsburg, the city's top neighborhood for book lovers, bibliophiles will have to pay a 25 percent premium over the Brooklyn median sale price of $792,000. For an avid reader, however, a home in this bookworm-friendly neighborhood may be worth it.
The majority of the neighborhoods that made our list command rental prices above the citywide median of $2,800, except Central Harlem. Park Slope falls close to the citywide median, with an average asking rent of $2,900.  Regardless of your budget or where you live, however, one of the best places to read in New York City will always be the subway — and that only costs the swipe of a MetroCard.
The Top Five Books in Each Borough
Curious about what New Yorkers are reading? See our list of the most checked-out books in each borough, compiled from library data from across the city.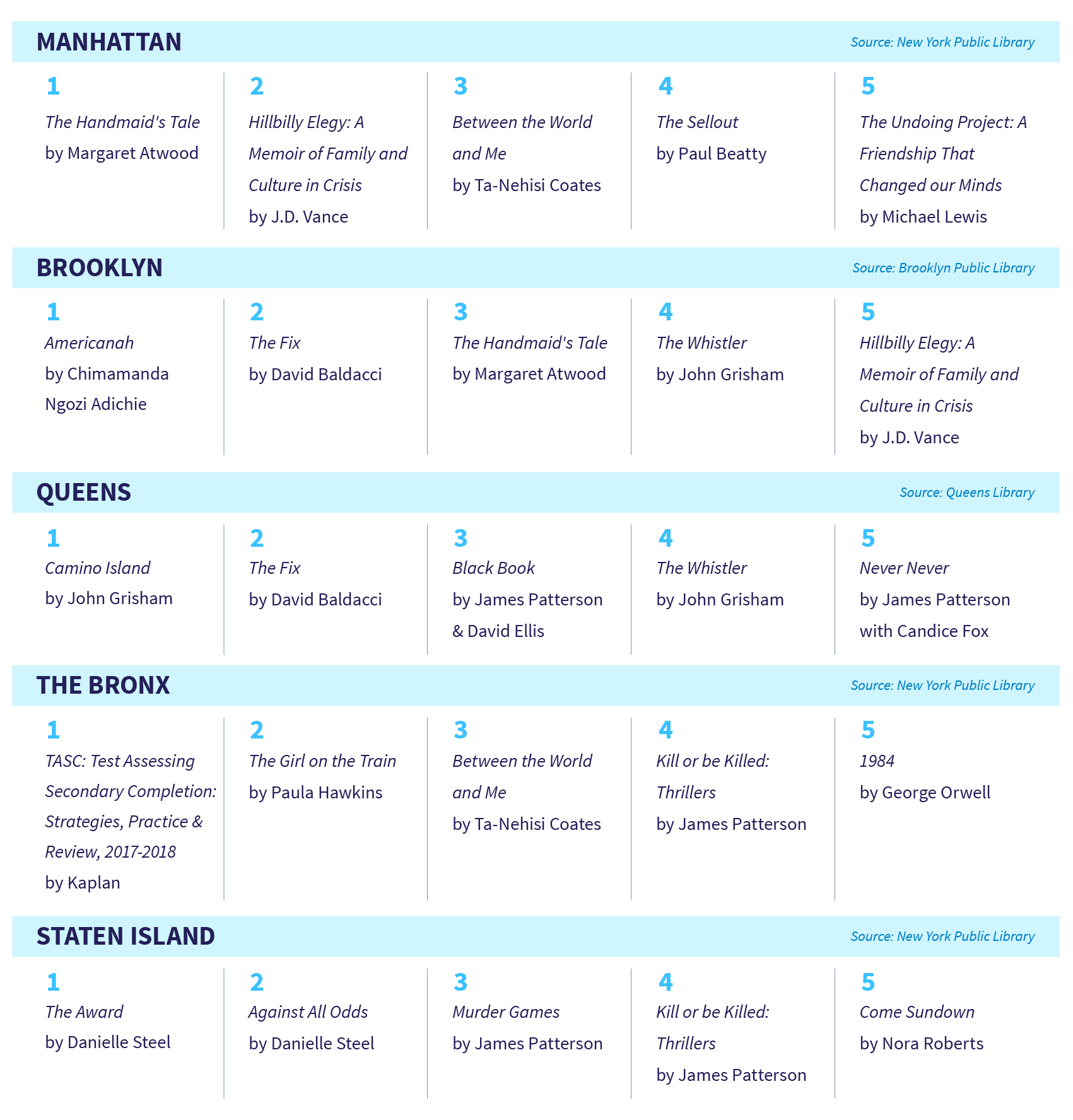 How We Did It
StreetEasy identified the best neighborhoods for bookworms based on the number of libraries in each neighborhood (using NYC data on library branches) and the number of bookstores in each neighborhood (using data provided by Yelp). Median asking rents and median recorded sale prices are based on StreetEasy rental listings, along with a StreetEasy analysis of records from the Department of Finance, using data from July 2018. The list of most popular books in every borough is based on data from the New York Public Library, Brooklyn Public Library and Queens Library.
—
Hey, why not like StreetEasy on Facebook and follow @streeteasy on Instagram?