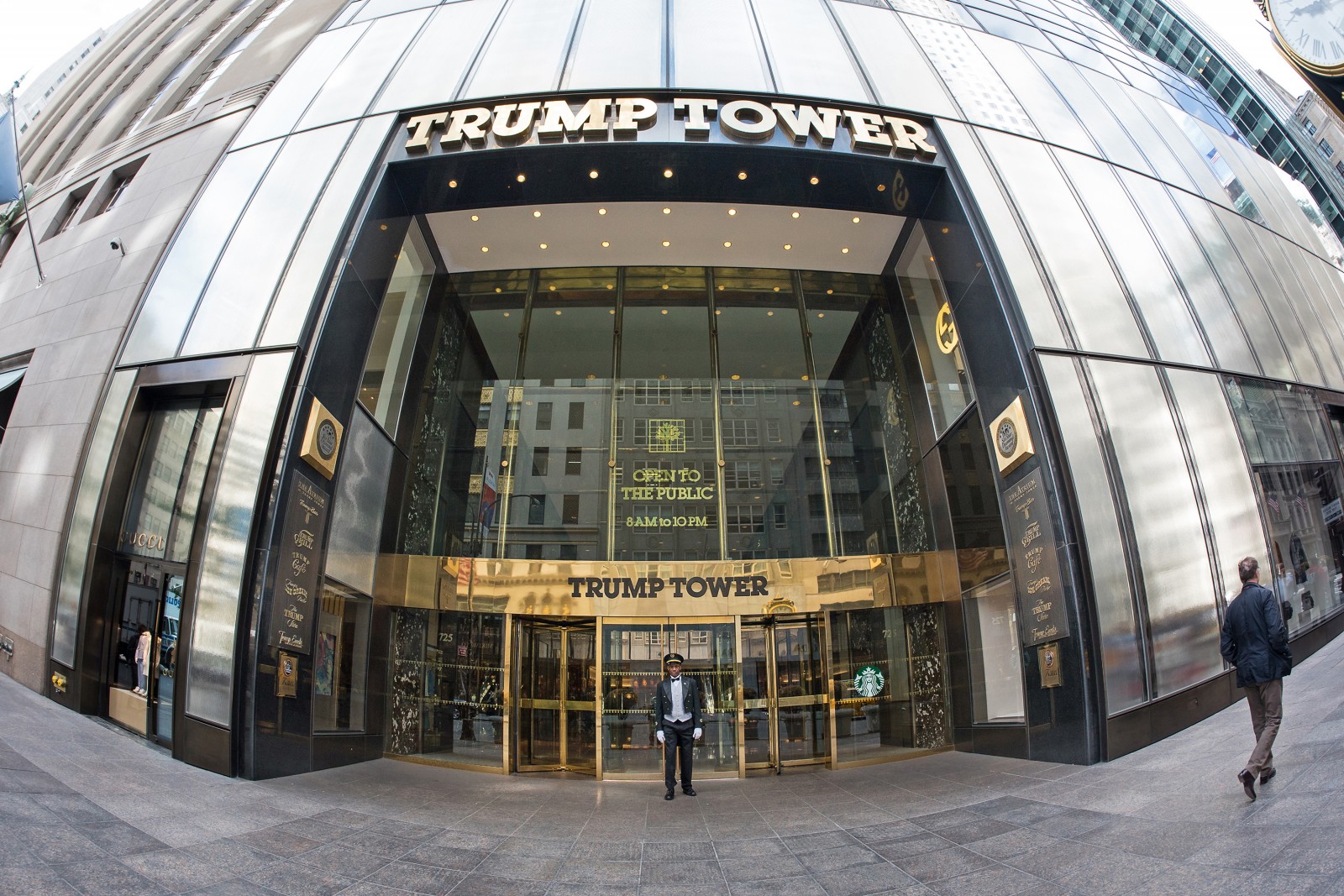 Long before Trump launched his presidential campaign, he was making headlines in New York City as a real estate developer. His self-branded buildings are easily recognizable and have remained at the forefront of the luxury real estate market through times of triumph and bankruptcy. Will his real estate brand prove resilient? New Yorkers, politicos and real estate wonks alike are wondering what impact his presidency could potentially have on the prices of real estate in buildings that bear his name.
To answer this question, our data team created a custom repeat-sales index for residential Trump buildings in Manhattan, known as the "The Trump Index." The Trump Index is based on the StreetEasy Price Indices, but is limited to properties in the 16 Trump-branded buildings found in Manhattan. For comparison, we then created the "Non-Trump Index" which identifies 13 "non-Trump" residential buildings in Manhattan that were similar in age, size, location and price point.[i]
Hover over the map below to see locations for the Trump-branded buildings (orange) and comparison buildings (blue) used in StreetEasy's analysis.
[tableau server="public.tableau.com" workbook="trumpBuildingsMap" view="Map" tabs="no" toolbar="no" revert="" refresh="yes" linktarget="" width="800px" height="880px"][/tableau]
According to the index, many units in Trump buildings are not truly luxury properties, which are defined as properties at the top 20 percent of the market. This, however, creates an interesting dynamic and marketing angle for the properties on Trump Index.  They offer many of the same amenities as luxury buildings and have distinct cache, but are less expensive compared to the bona fide luxury segment of the Manhattan market. While both Trump buildings and non-Trump buildings have seen units sell for less than they did in previous years, the Non-Trump Index has actually seen price declines; these buildings are more exclusive, so the few that sell for less have a greater impact.
See below for the Index, and note that this chart is updated on a monthly basis.
[tableau server="public.tableau.com" workbook="trumpIndices" view="indicesWindow" tabs="no" toolbar="no" revert="" refresh="yes" linktarget="" width="800px" height="880px"][/tableau]
So, has Donald Trump's political career thus far had an impact on real estate sales in NYC's Trump buildings? Unfortunately there is no easy answer.
Based on the data as of 2016, it appears that Trump-branded buildings have experienced greater price appreciation than other, comparable buildings as well as the New York City market as a whole. However, it is difficult to draw a direct correlation between Trump's campaign and the sales appreciation of the buildings bearing his name. Krishna Rao, economist at StreetEasy, offers this explanation:
"When deciding to buy a multi-million dollar condo, there are many considerations – such as location, down payment, building amenities and proximity to transportation and schools – for buyers to take into account. These major factors may ultimately surpass the importance of the name on the building. It is easier for people to wield their purchasing power when considering smaller investments, such as the decision to buy Trump-branded clothing or a stay in a hotel room.

Because Trump buildings are typically priced on the lower end of luxury, they have been slightly more resilient against the luxury market slowdown we've observed in New York City over the past few months. Trump buildings are still showing yearly price growth, while the non-Trump index better aligns with overall luxury market trends."
Did Trump's campaign change your opinion on whether you would purchase an apartment in one of his properties? Let us know in the comments!
[i] The buildings that comprise the "Trump Index" are: Trump Park Avenue, Trump World Tower, Trump Palace, Trump Parc, Trump Parc East, Trump Plaza, Trump International, Trump Tower, Trump Soho Hotel Condominium, Trump Place 120, Trump Place 140, Trump 160, Trump 180 Riverside Boulevard, 200 Riverside Boulevard, Trump Place 220 and The Heritage at Trump Place. The "Non-Trump" comparison buildings are 515 Park Avenue, 100 UN Plaza, The Chatham, Residences at the Ritz Carlton, JW Marriott Essex House, The Savoy, 15 Central Park West, Olympic Tower, One York, The Avery, The Rushmore, The Aldyn and One Beacon Court.
Related: