Now you, too, can sleep "Where Trump Slept."
Taking a page out of President Donald Trump's proclivity to turn everything into a deal, the new owner of Trump's boyhood home in Queens decided to take advantage of the home's celebrity status and make it available for rent on Airbnb.
As first reported by the New York Post, the new owner (reportedly a woman from China) decided the time is ripe to rent it out at a cost of $725 per night. But it can sleep 20 people among its 5 bedrooms, 3.5 bathrooms, 15 beds and two sofa beds. So start compiling a list of friends who might want join you on this adventure, because there's plenty of room.
According to the listing, there's a full-size cutout of Trump in the living room, which will make "a great companion for watching Fox News late into the night." And to make matters even weirder, "Guests have access to the entire house, but should note that I live in one of the bedrooms, which will not be accessible to you during your stay."
Trump lived here until the age of 4.
Need more inspiration? Below are some photos of the place, which include framed expressions like:
"In this bedroom, President Donald J. Trump was likely conceived by his parents, Fred and Mary Trump. The world has never been the same."
A little TMI and yes — you can say that again.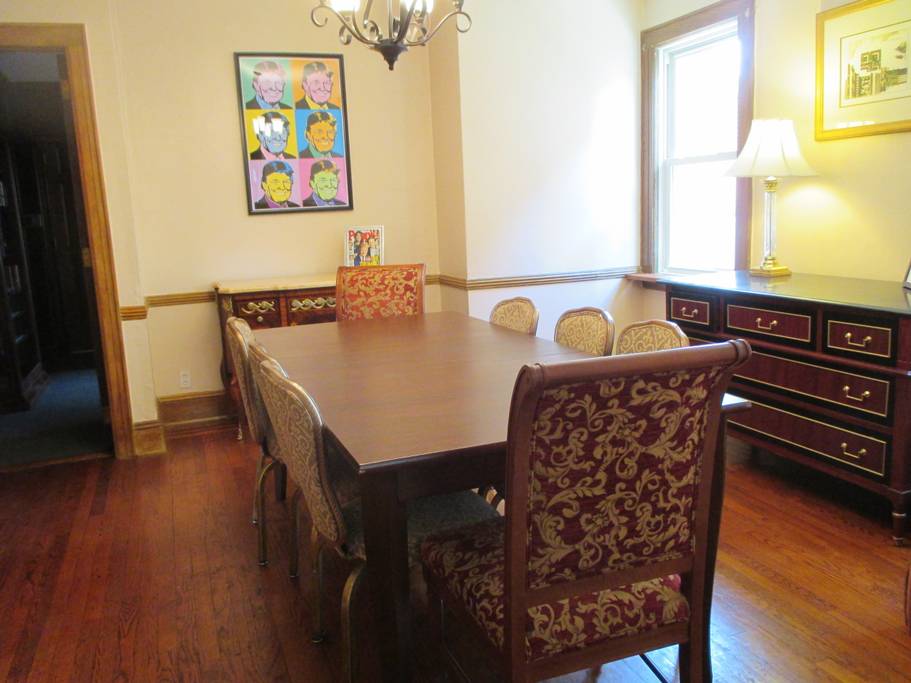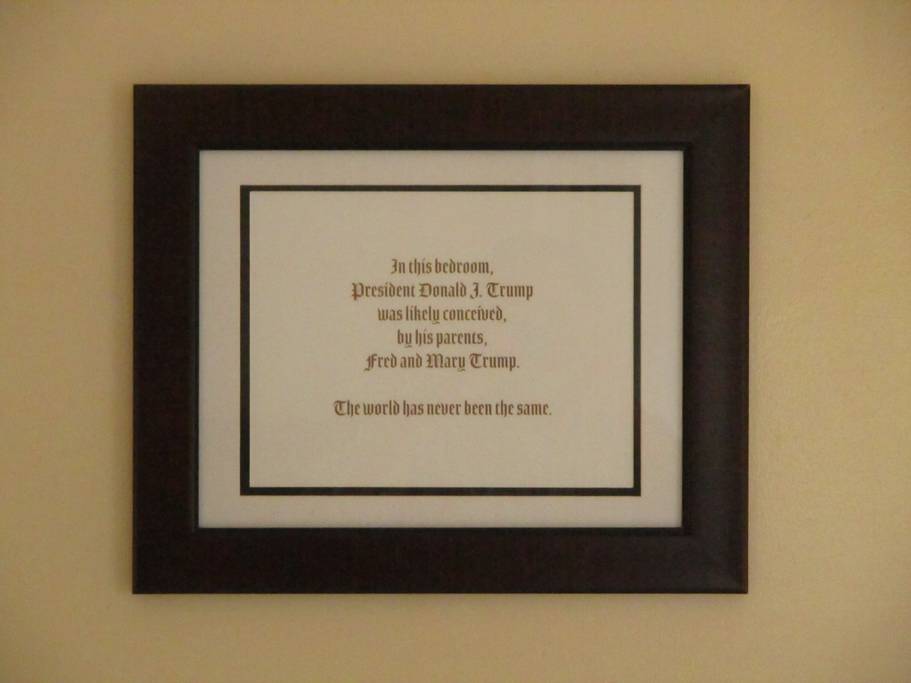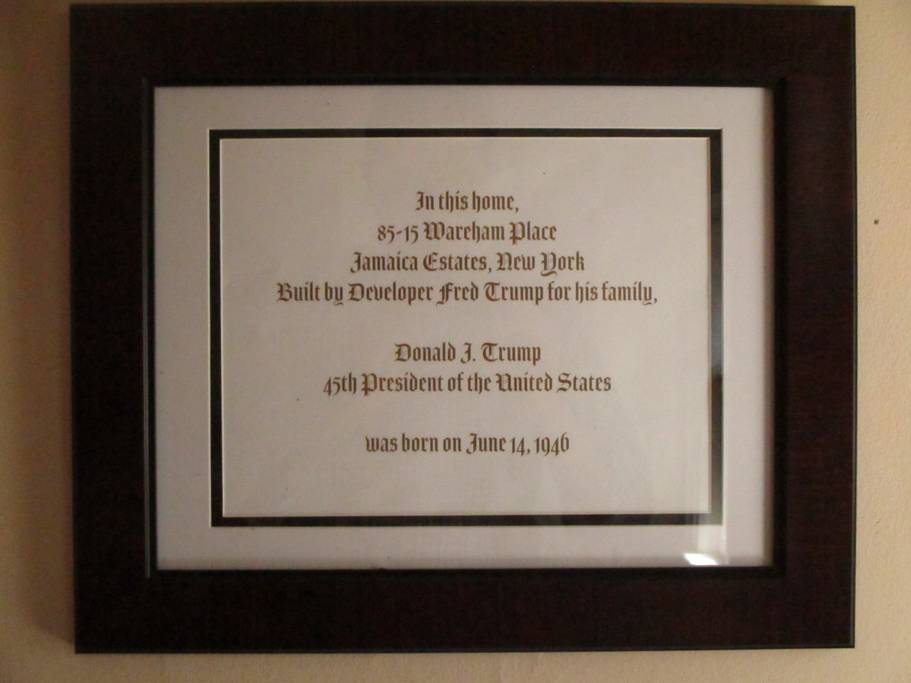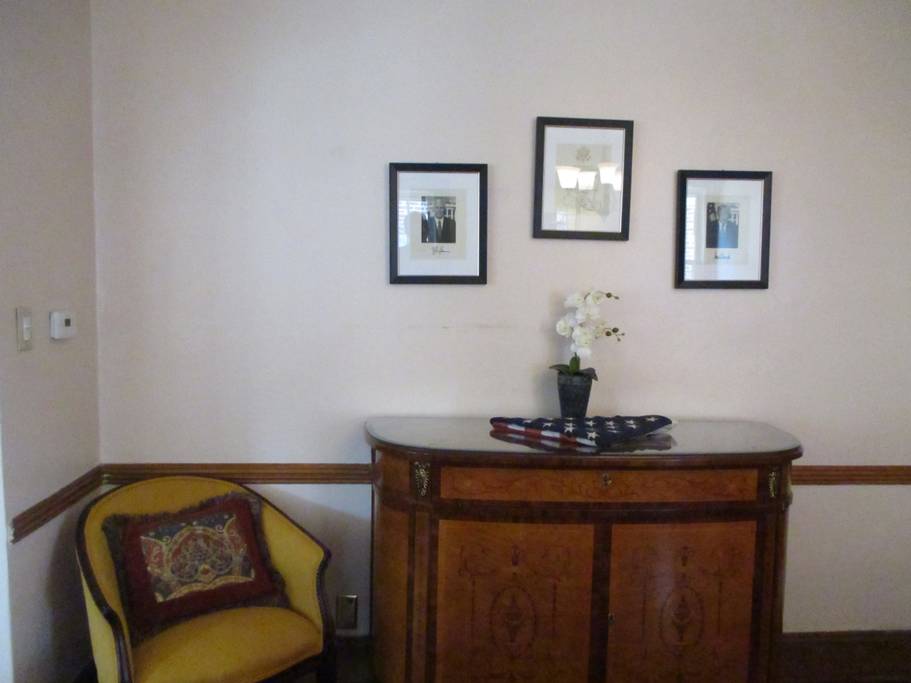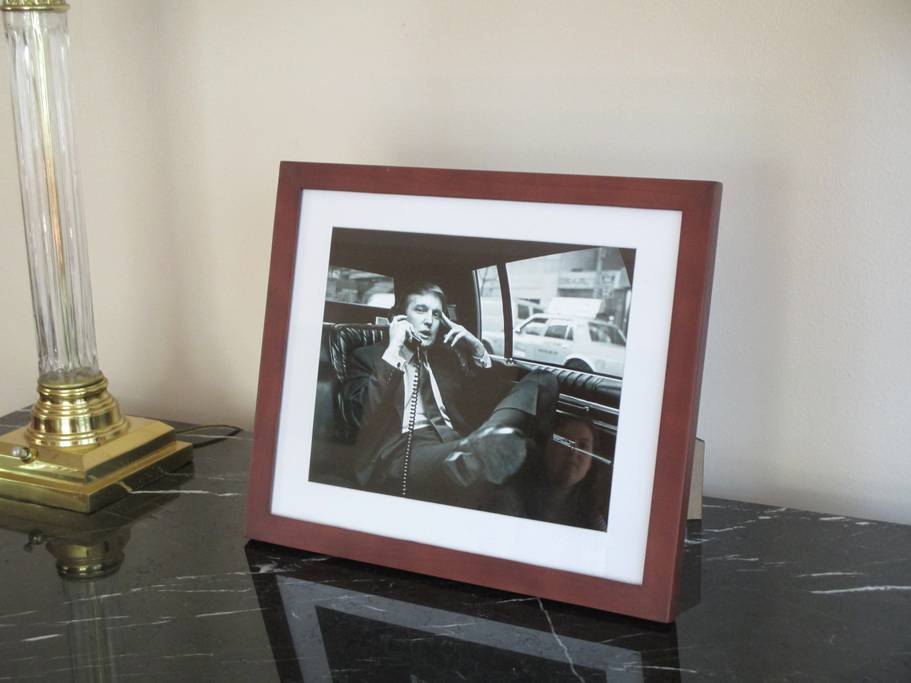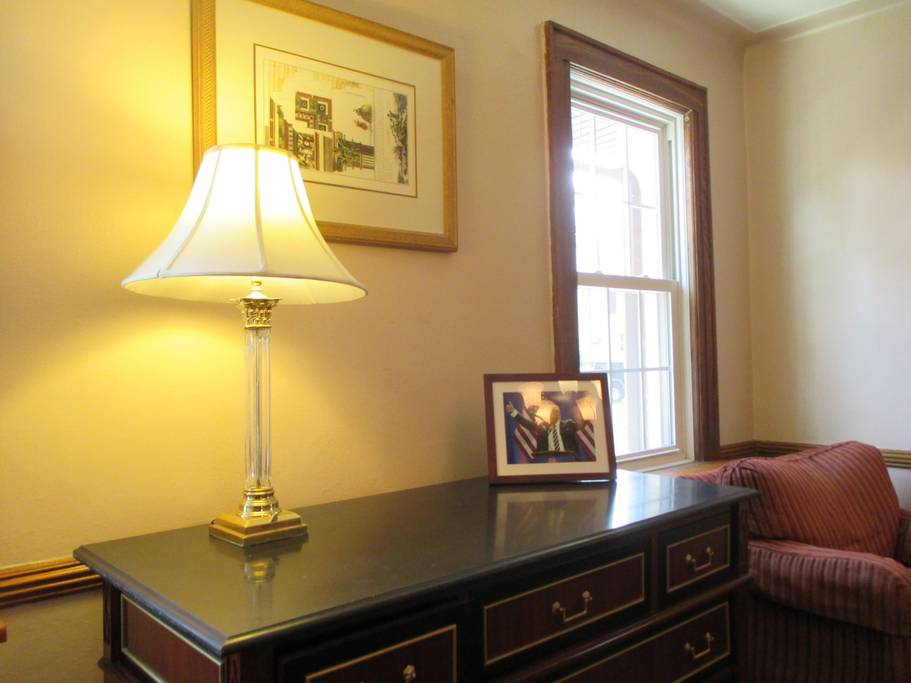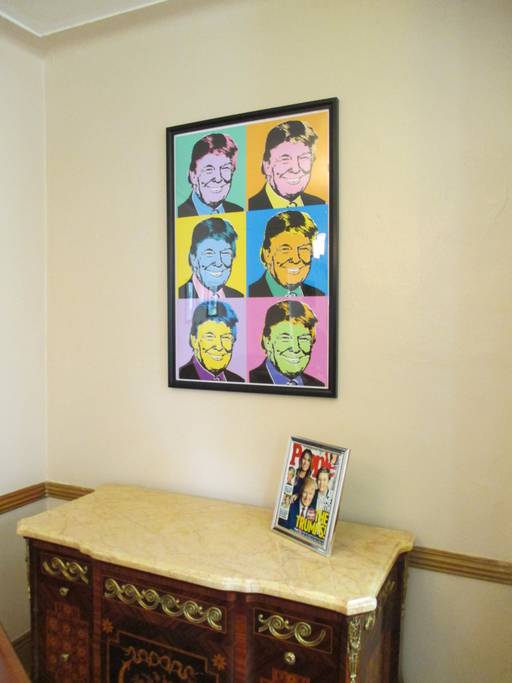 (Photos courtesy Airbnb)
—
Hey, why not like StreetEasy on Facebook and follow @streeteasy on Instagram?
Related: