With leaded windows and facades right out of medieval England, Tudor City is one of NYC's most distinct co-op complexes. The Midtown East enclave comprises four residential towers, containing nearly 2,000 units. In addition, it boasts very reasonable prices and amenities galore, including gyms, rooftop terraces, and even a tulip garden! Here are five great Tudor City apartments for sale right now, ranging from around $300K to almost $1M. See what you think!
Midtown East Homes Under $800K on StreetEasy Article continues below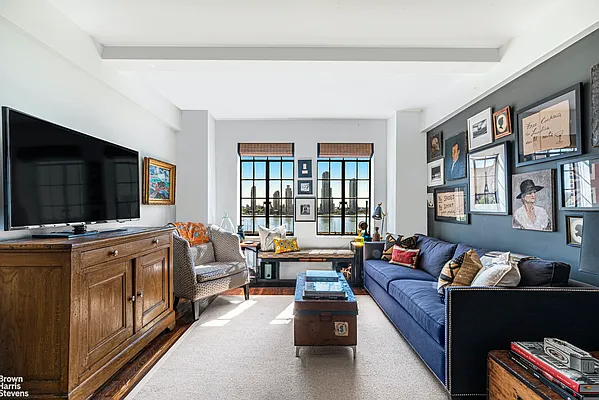 We kick off our tour of Tudor City apartments with a little drama. The black lacquer cabinets in the kitchen here were designed to amplify the building's signature black casement windows. Pretty boss! The fact that said windows overlook the East River doesn't hurt, either. In addition, there's a spacious corner bedroom and a spa-like bathroom adorned in marble tile. If you like the vibe, you can even buy the unit furnished.
View Listing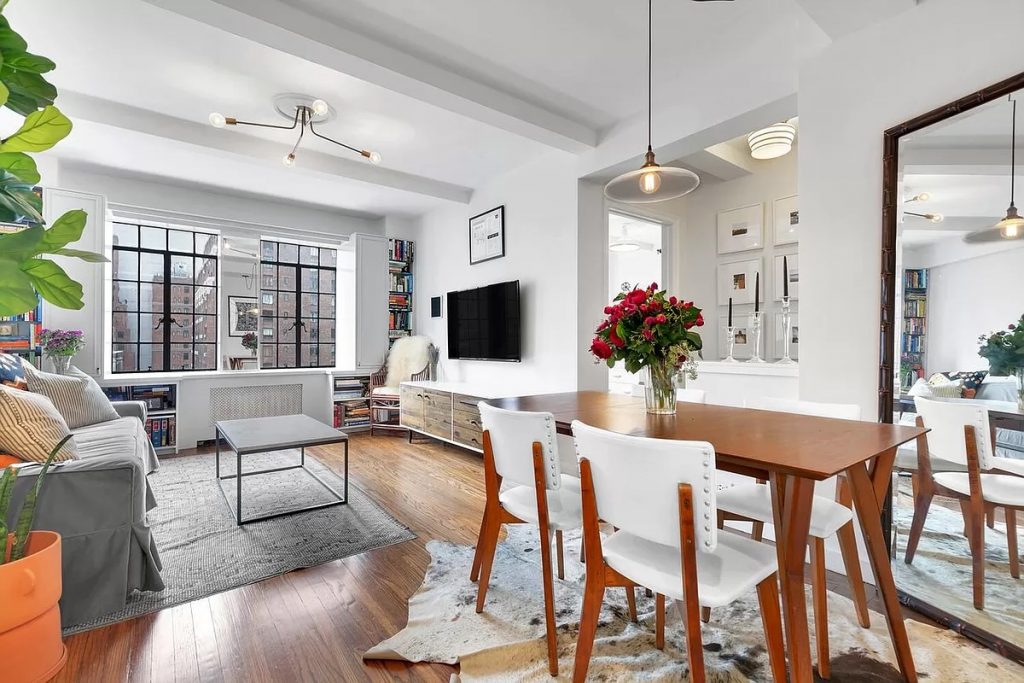 This 2-bedroom/2-bathroom priced just below $1M is a head-turner. (And handily avoids the mansion tax!) The kitchen sports a knockout renovation with high-end appliances, including a dishwasher. Both bedrooms have beautifully updated ensuite bathrooms. It's another turnkey listing that demonstrates the pride Tudor City apartment owners take in their homes.
View Listing
Murray Hill Homes Under $800K on StreetEasy Article continues below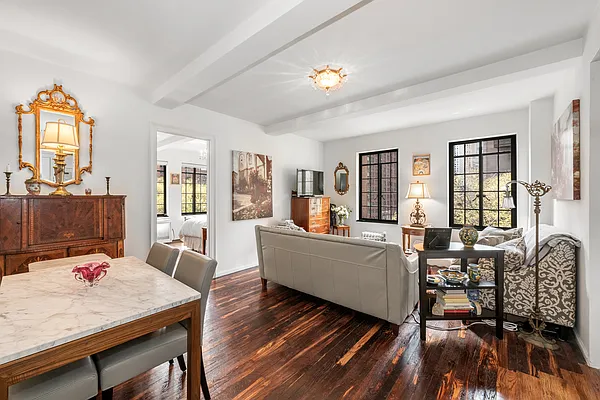 This sun-drenched corner 1-bedroom sits in 45 Tudor City Place, otherwise known as Prospect Tower. One of the first prewar skyscrapers, it carries the iconic Tudor City sign on its roof. The generous floor plan features a corner bedroom and beamed ceilings. The adorable pullman kitchen has a dishwasher. Plus, the building's rooftop terrace is a cinematic jaw-dropper. Who needs Hollywood!
View Listing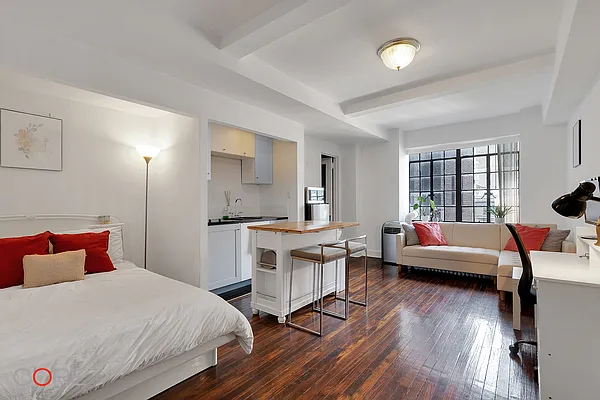 Studio apartments abound in Tudor City. They're popular, with good reason. This 15th-floor unit at Prospect Tower shows off exactly why, with space, views, and attractive prewar detail. And what could be more attractive than that $310K price? There are currently more than 20 studios listed in this building, all of them less than $360K. Hello, first-time home buyers!
View Listing
Turtle Bay Homes Under $800K on StreetEasy Article continues below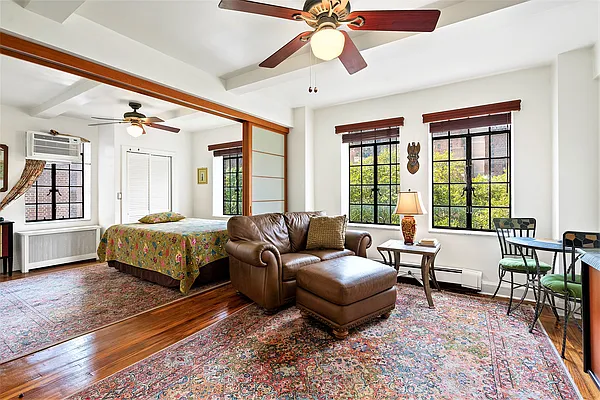 We end with another of this complex's famously well-priced finds. This Tudor City apartment packs a lot of detail into a smallish space. For example, there are somehow a whopping five closets. Custom sliding doors separate the living area from the bedroom. The bathroom and kitchen are pristinely renovated. Plus, the windows overlook leafy treetops in the complex's quiet, park-like courtyard.
View Listing