The West End Towers, a two-building complex sitting at 55-75 West End Avenue in Manhattan, is a landmark on the Upper West Side. Standing at 39 stories high and containing 1,000 units, the twin beige-bricked towers have watched over the neighborhood since their construction in 1994. And now, there's a chance you could be one of the buildings' newest residents.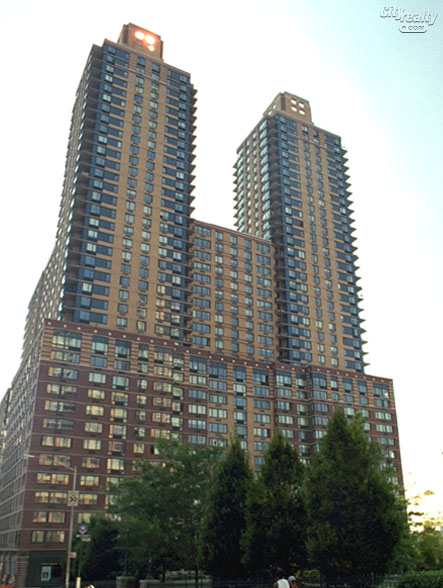 The West End Towers  is offering an affordable housing lottery for 50 of its units: 32 studios, 15 one-bedrooms, and 3 two-bedrooms are up for grabs. The rent ranges from $2,024 to $2,611 depending on the size of the apartment, and residents will have to meet the requirements for annual earnings, which range from about $70,000 to over $117,000, depending on how many people will be occupying the apartments. The rest of the details can be found on the NYC Housing Connect portal.
Besides the building's iconic look and great location, there are several advantages: The complex is convenient to the 1 train and M57 bus line, and offer amenities such as a concierge desk, fitness room, children's playground, in-building laundry, and even garage parking is available. Like all affordable housing lotteries, there is no application fee for the hopeful and no broker's fee for the winners.

The deal is sweet, but it's going fast — the housing lottery is only open until Aug. 31. So if you're feeling lucky, you can send in your application now, either by mail or online. Winners of the lottery can expect to be interviewed within a few months of the lottery's close.
Related: