Did your team make it to the Super Bowl this year? No? That's OK — you're probably still looking for a place to watch Super Bowl 50. But, let's face it: You're mainly looking for a reason to get together with friends and drink cheap beer while passively watching the game.
In a perfect world, you'd host all of your friends at your Village penthouse for the big game, surrounded by your own open bar and full spread of hero sandwiches catered by Parisi. Unfortunately, NYC apartment parties aren't always an option, especially considering the median price per square foot in Manhattan is $1,416. But this is NYC! The city that never sleeps! Finding a bar for Super Bowl Sunday shouldn't be so hard, right? Well, the issue isn't so much finding a bar but finding the bar; that magical unicorn of a place that won't be packed to the gills with screaming drunk fans dousing you unapologetically in beer.
We've put together a list of spots across Manhattan and Brooklyn that we can almost guarantee won't be as nightmarish as the 4/5 at rush hour – and you might even be able to get a seat.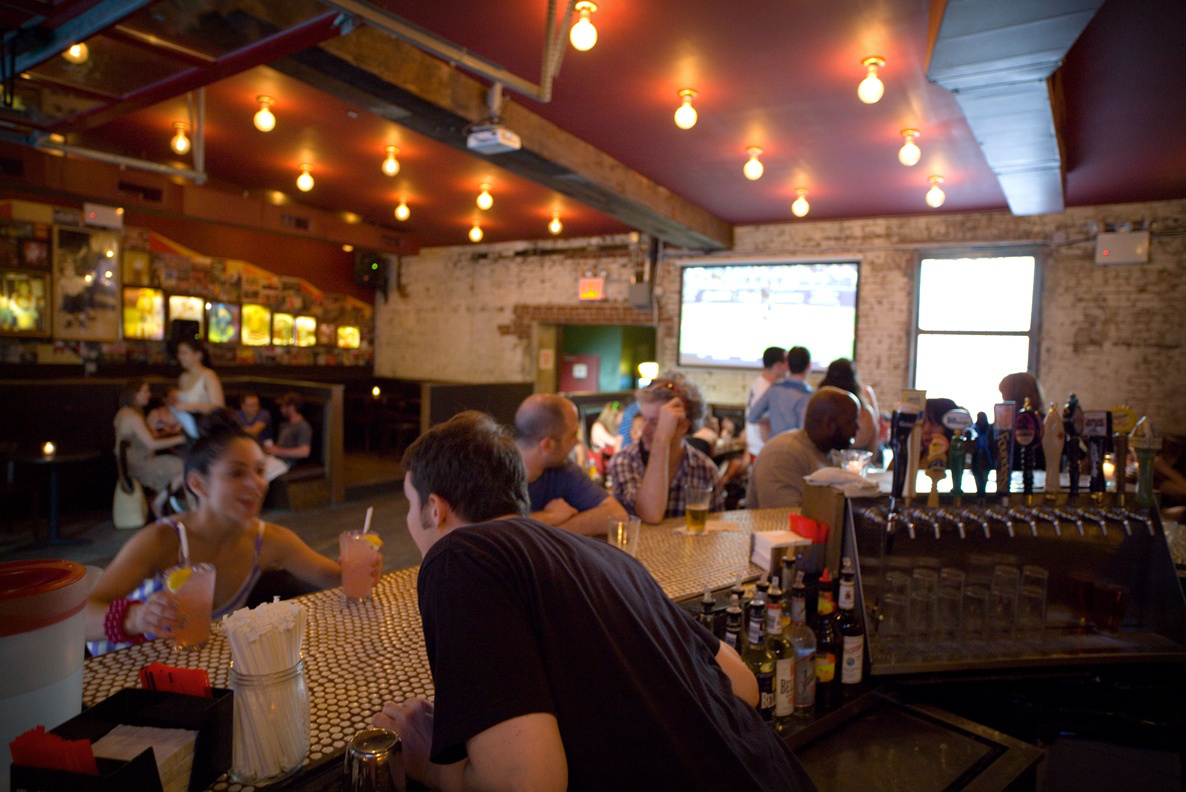 Vibe: Low-key bar meets game hall.
Super Bowl special: Franklin Park will be offering barbeque pulled pork sliders and wing specials, with beer and shot specials to wash it all down. The game will be playing on two big-screen projectors in the large bar area and on a big-screen TV in a smaller room. The event is sponsored by Smuttynose beer, which you can enjoy for $4/pint all night long.
Pro tip: Be sure to get there on the earlier side as this place fills up fast for the Super Bowl. Bonus to getting there early is that you can have dibs on Skee-Ball and Pop-a-Shot.
Address: 618 St Johns Place between Franklin Avenue and Classon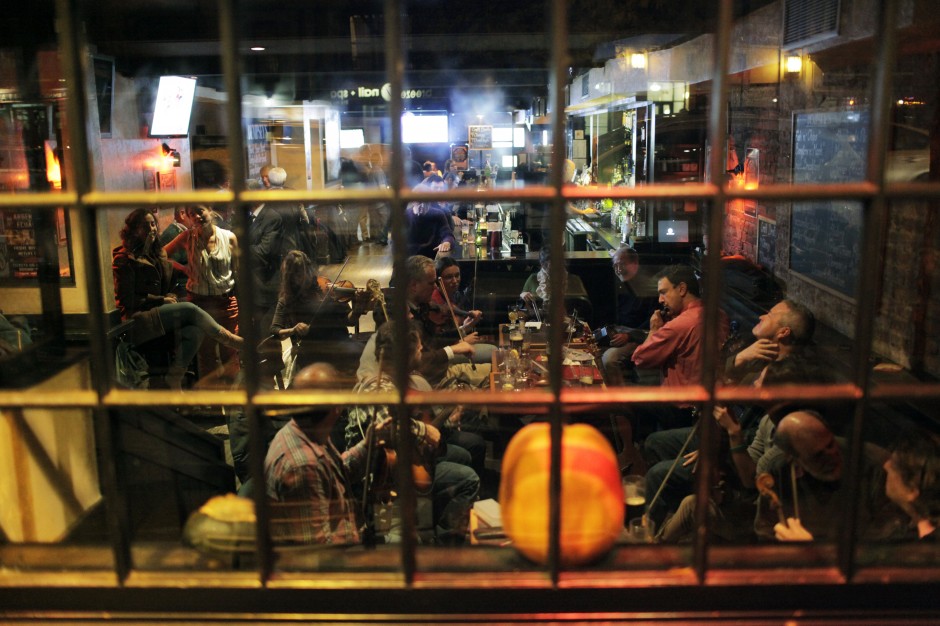 Vibe: Unpretentious, classic Irish pub.
Super Bowl special: Dempsey's is serving up ice-cold buckets of five beers for $20. If your bucket feels lonely, opt for the $30 beer bucket and the large wings special.
Pro tip: Feel like drinking outside the (Super Bowl) box? Give their Dark Negroni a try – a blend of bourbon, Campari, Amaro and sweet vermouth.
Address: 61 2nd Avenue between East 3rd and East 4th Streets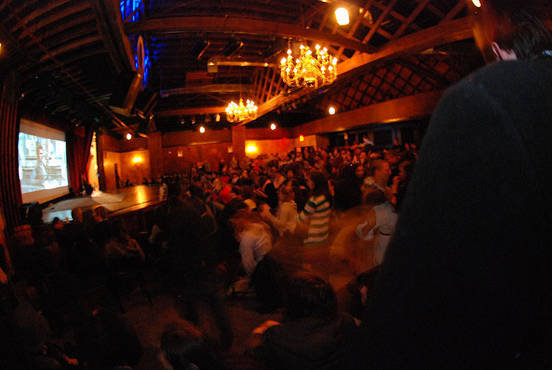 Vibe: This former warehouse is large enough to double as a concert venue, but the décor and furnishings give it a homey feel.
Super Bowl special: $4 pints of Sixpoint will be served all night long to wash down pulled pork sandwich and wing specials.
Pro tip: If there's a line upon arriving, don't panic. It moves quickly and the space is huge.
Address: 149 7th Street between 2nd and 3rd Avenues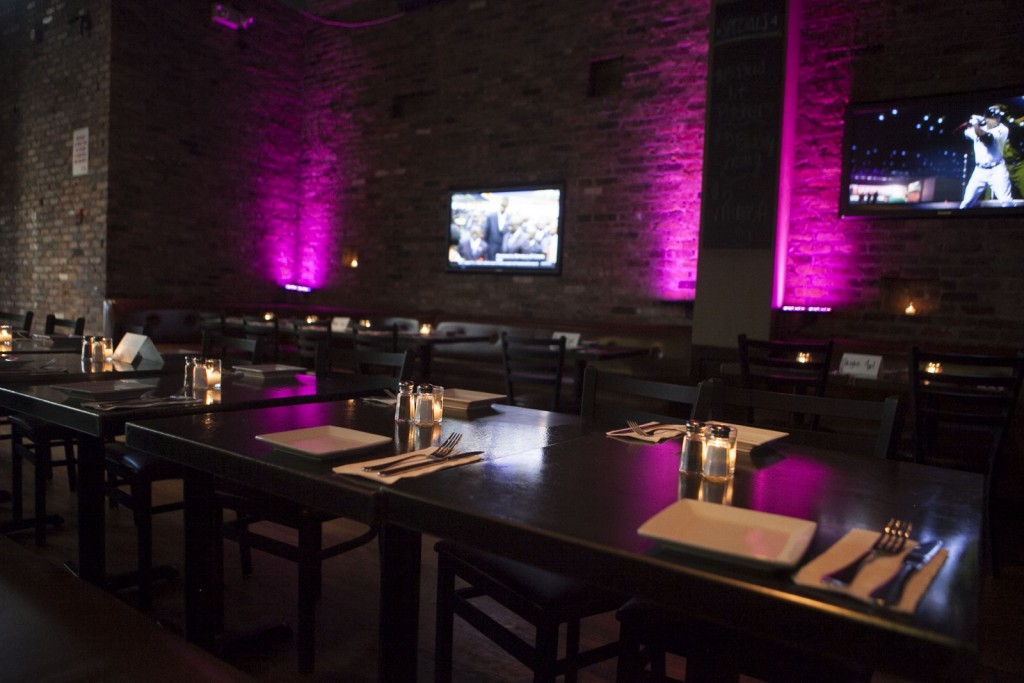 Vibe: Relaxed bar with classic pub fare and a wall of flat-screen TVs.
Super Bowl special: $15 Bud Light pitchers and $10 Bud Light buckets (each bucket includes five beers). In addition to two big projection screens, Rogue will be screening the game on all 14 of their TVs.
Pro tip: Their "Irish nachos" – sliced baked potato covered in smoked Gouda cheese, sour cream, bacon and scallions – will pair perfectly with wings and beer.
Address: 757 6th Avenue between West 25th and 26th Streets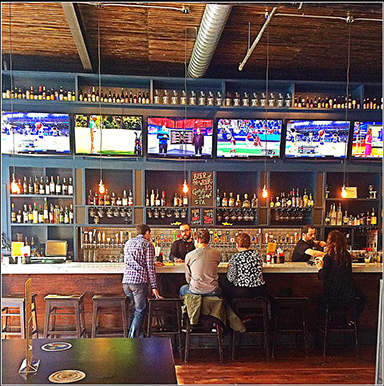 Vibe: Beer hall with a Williamsburg edge in the form of exposed brick and Edison light bulbs.
Super Bowl special: All overcrowded bars should take a tip from Croxley's stroke of genius: You can reserve a table or barstool in advance. For $10 per person, you are guaranteed a place to sit and eat all of the 20- and 30-cent wings your little heart desires.
Pro tip: If you want carrots and celery with your wings, be prepared for a $3 upcharge. Didn't reserve a seat far enough in advance? Pop into Croxley's for a growler and wing platter to go.
Address: 63 Grand St between Kent and Wythe Avenues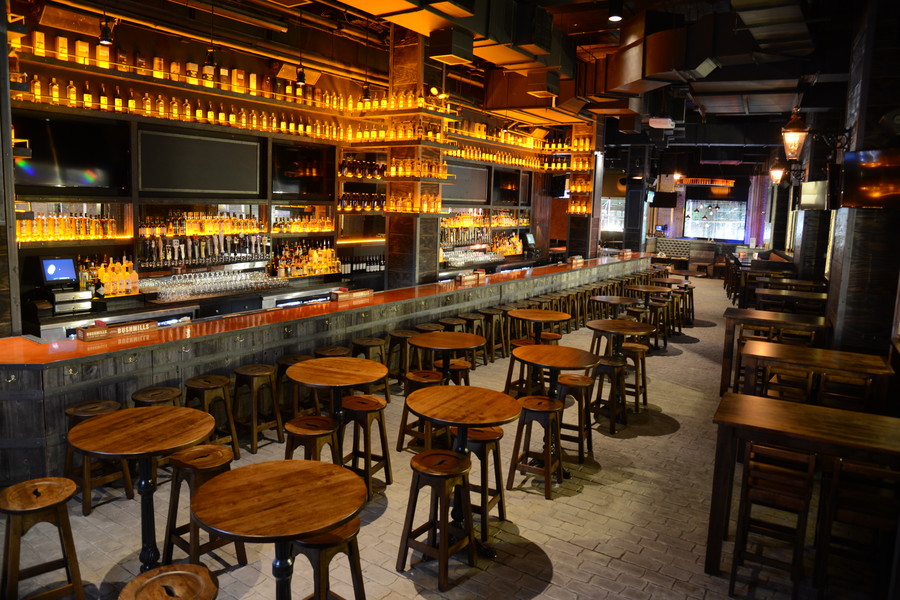 Vibe: Where Wall Street goes to watch the game.
Super Bowl special: Stout is offering a five-hour beer and wine open bar with unlimited jumbo wings and sliders for $85/person. Can't handle five hours of drinks and wings? THEN YOU CAN'T HANDLE AMERICA.
Pro tip: $4 Bud Light drafts and $5 Dale's Pale Ale and Brooklyn Lager drafts. Bottle specials include five craft beers in buckets for $25 and five Budweiser or Bud Light beers in buckets for $20.
Address: 90 John Street between Gold and Cliff Streets
Vibe: Tall ceilings and endless bookshelves make you feel like you're in a rich friend's grandparents' library. When it comes to places to spend Super Bowl Sunday, this spot is on the classier end of the spectrum.
Super Bowl special: An upstairs Super Bowl party with plenty of fatty bar food, drink specials ($4 IPAs, anyone?) and additional seating on the bocce ball courts.
Pro tip: If your team loses, sing away your sorrow with karaoke downstairs. If they win, sing anyway (Queen's "We Are The Champions" seems fitting).
Address: 702 Union Street between 5th and 6th Avenues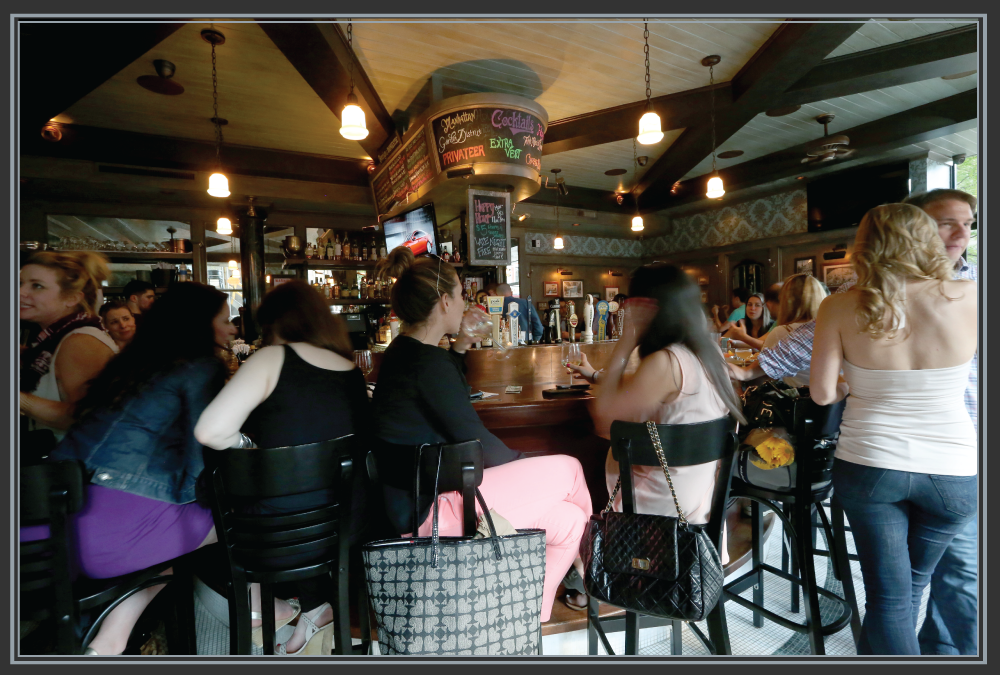 Vibe: Tavern with a homey feel.
Super Bowl special: Complimentary touchdown shots and halftime food. 'Nuff said.
Pro tip: Don't be deterred by the crowd upon entering. There's more seating and another bar upstairs.
Address: 1640 2nd Avenue between East 85th and 86th Streets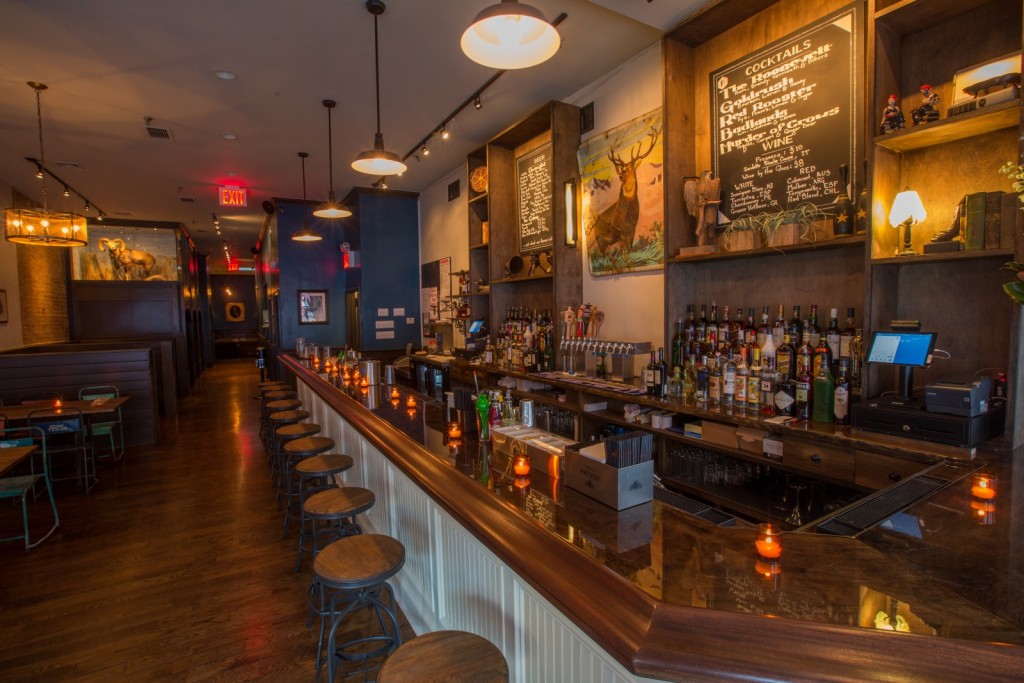 Vibe: Fireplace and classy, old-timey couches give this bar a super cozy feel.
Super Bowl special: In addition to their regular menu, Fawkner will be serving hot wings and $4 Narragansetts on Super Bowl Sunday. Food special TBD, but you can bet it'll be tasty.
Pro tip: Fawkner's menu is worth venturing outside of traditional Super Bowl fare. Give the poutine a try!
Address: 191 Smith Street between Baltic and Warren Streets
Related: