Affordable rental units in Williamsburg are up for grabs at the yet-to-be-completed Meekerman building. All you have to do is … sign up and hope to get lucky.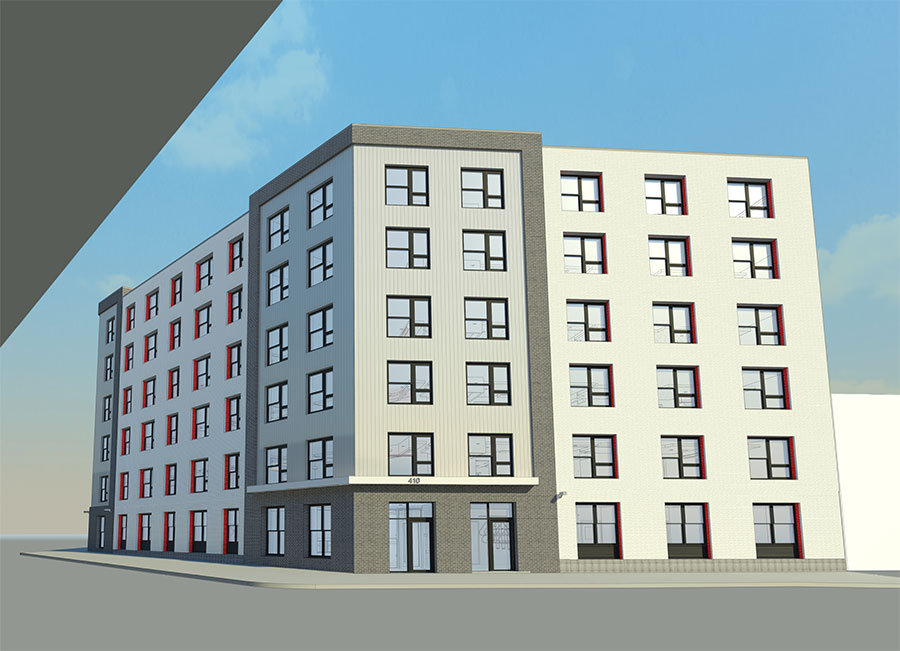 The Meekerman development at 410 Manhattan Avenue is taking lottery applicants now through Dec. 8, 2016. Forty-one of the new building's 50 units will be made available to eligible renters. Applicants can apply online through NYC Housing Connect or request an application by mail by sending a self-addressed envelope to: The Meekerman, Colonial Park Station, P.O. Box #1181, New York, NY 10039. Only send one application per development.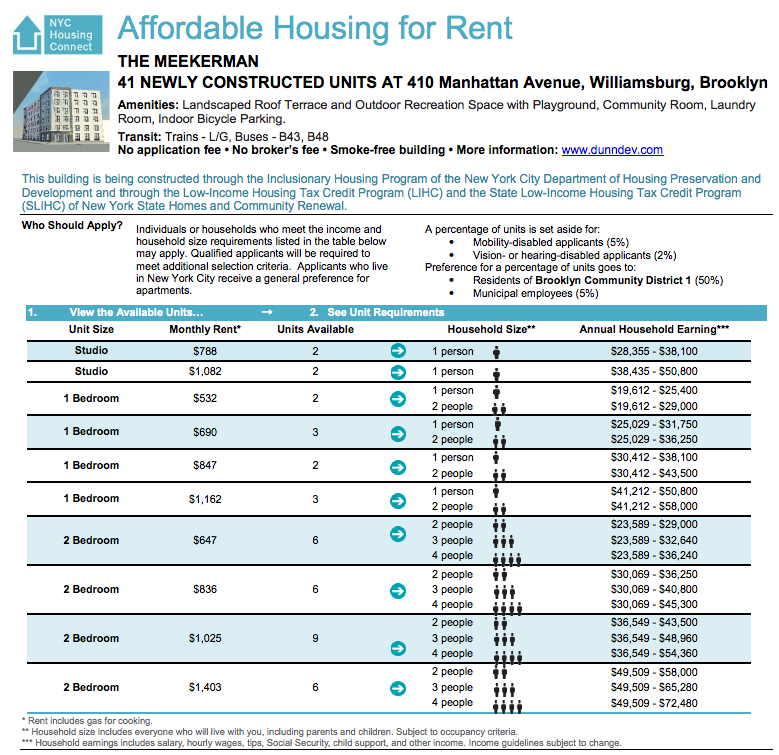 Units range from studios to two-bedrooms, with rental prices between $532 and $1,403 a month. Income levels for applicants range from $28,355 for a single person up to $72,480 for a four-person family.
The Meekerman is from Dunn Development with the architectural firm Curtis and Ginsberg in charge of design. Eight additional units will be made available to adults with disabilities. Other building amenities include solar panels, bike storage, and a roof deck. The building is within walking distance to McCarren Park.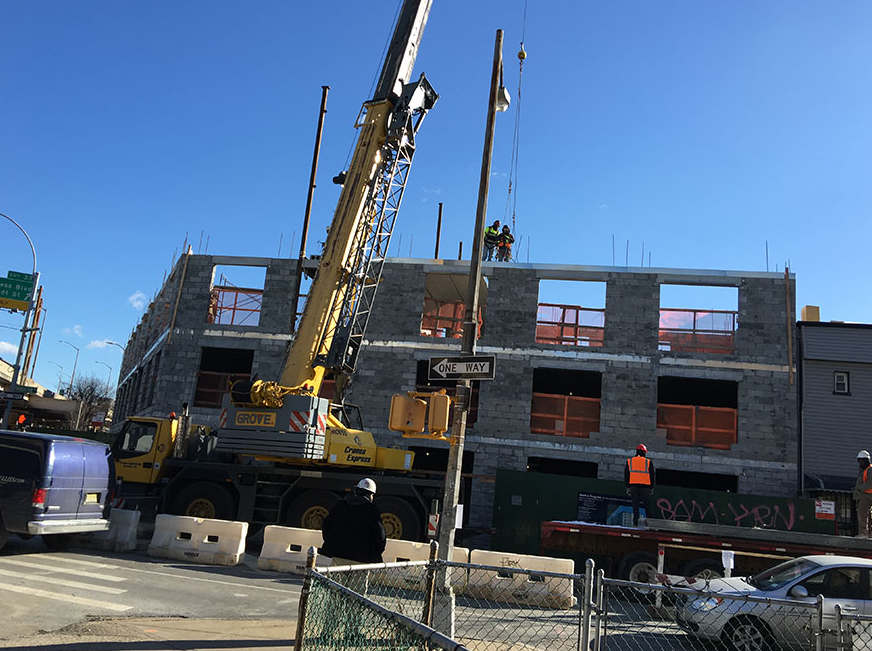 Occupancy is slated for January 2017.
Related: