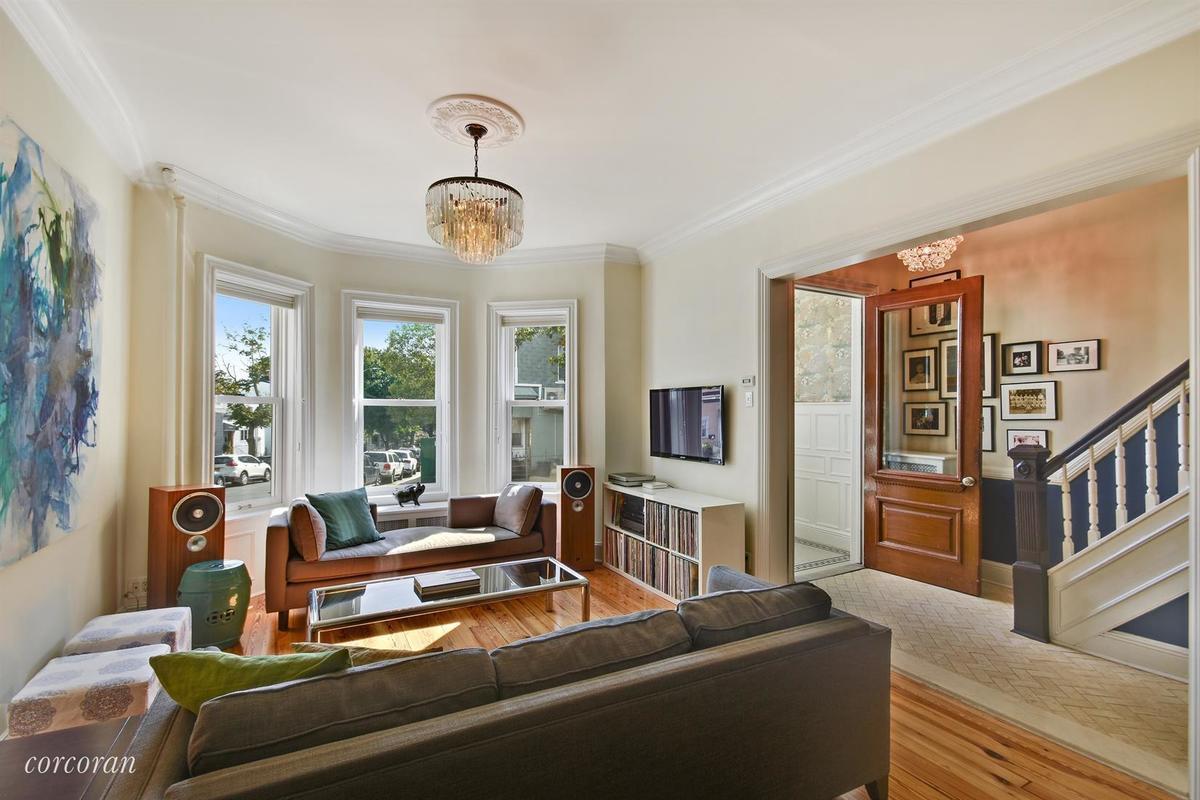 Everyone harbors hopes and dreams of their perfect New York City home. For some, it's a SoHo loft.  For others, it's a penthouse overlooking Central Park. For many, it's a brownstone that won't break the bank. For me, it's a townhouse in Windsor Terrace, preferably with one of those adorable porches.
My Dream 'Hood: Windsor Terrace
To put it mildly, I really like Windsor Terrace. Most mornings, I run from my apartment in Crown Heights to Windsor Terrace just to check up on it and make sure it's doing OK.
While I don't really fear the neighborhood has spontaneously combusted over night, I do get a certain sense of calm and reassurance in jogging down its cheerful, residential streets each morning.
Dotted with pizza parlors, Irish bars, churches and locally owned shops, Windsor Terrace's main drag along Prospect Park West feels like the kind of main street you don't find in the city all too often. It's got a no-frills, unpretentious vibe where neighborhood institutions like the American Legion commingle with laid-back burger joints and well-curated bookshops.
The neighborhood has managed to avoid being overrun by new developments or an influx of Yuppies like me. So for the time being young families and old-timers seem to happily coexist. Some day, Windsor Terrace, I'll be that old-timer tottering my cart down your lovely brick-lined streets.
My Dream Home: A Windsor Terrace Townhouse
LOCATION: 323 Vanderbilt St.
SPACE: 4 bedrooms, 3 bathrooms, 3,090 square feet
PRICE: $1,750,000
NEIGHBORHOOD: Windsor Terrace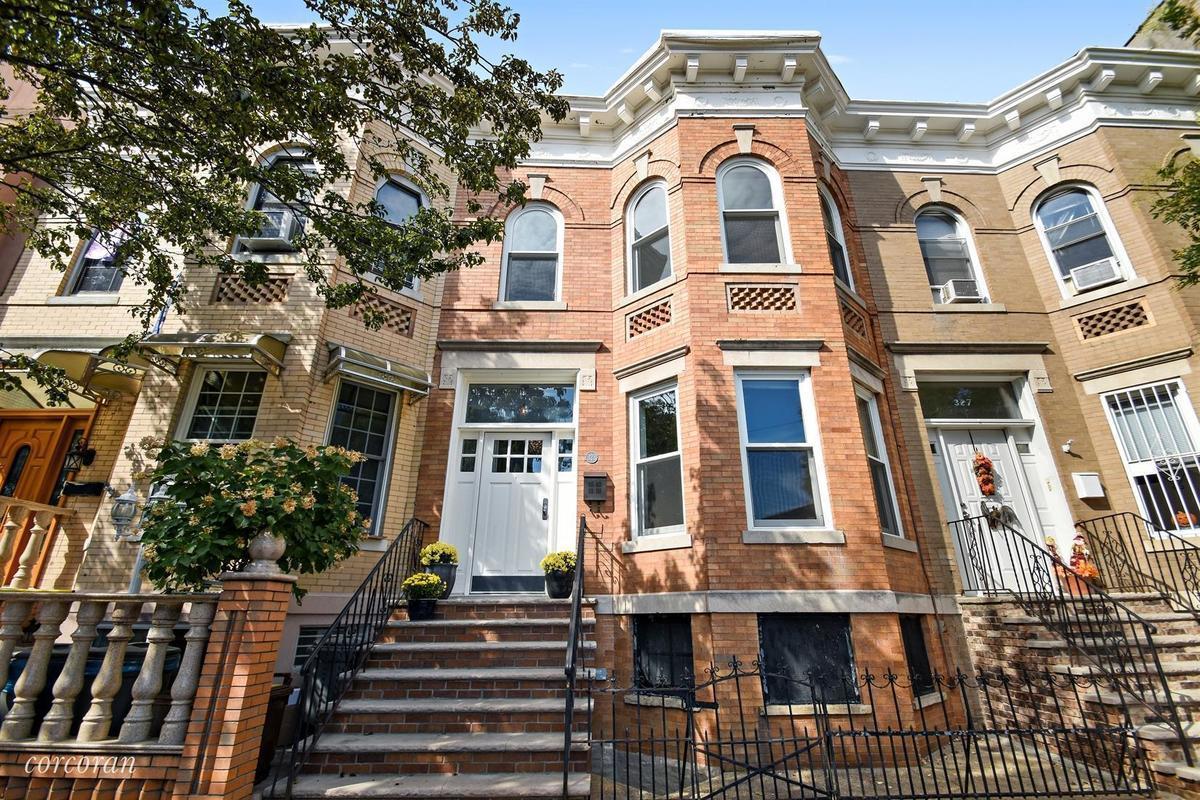 For $1.75M, I've found my dream home in my dream neighborhood. It doesn't have a porch and it's not as close to the park as I would like, but it checks just about every other box on the list and offers some unexpected perks. For starters, this place is a legit, family home with enough bedrooms for any hypothetical offspring to have their own bedrooms.
The two-story home currently is configured as a single-family, but there's a finished basement with a separate entrance that could be rented out for additional income. Or perhaps the future in-laws could use it as their pied-a-terre when they come to visit.
Not Your Typical Townhouse
The home hits that perfect balance of not too big, not too small; it's just the right size. On top of that, the balance of decor and historic detail is my kind of perfect. Decorative tiles, tin ceilings and understated moldings and woodwork give the place classic Brooklyn character without any of the heaviness or dreariness of some of the big, old honkin' Victorians you find around Park Slope. That fancy, curling woodwork often seen in brownstones is just not my style.
Floor Plan Fit for Family Living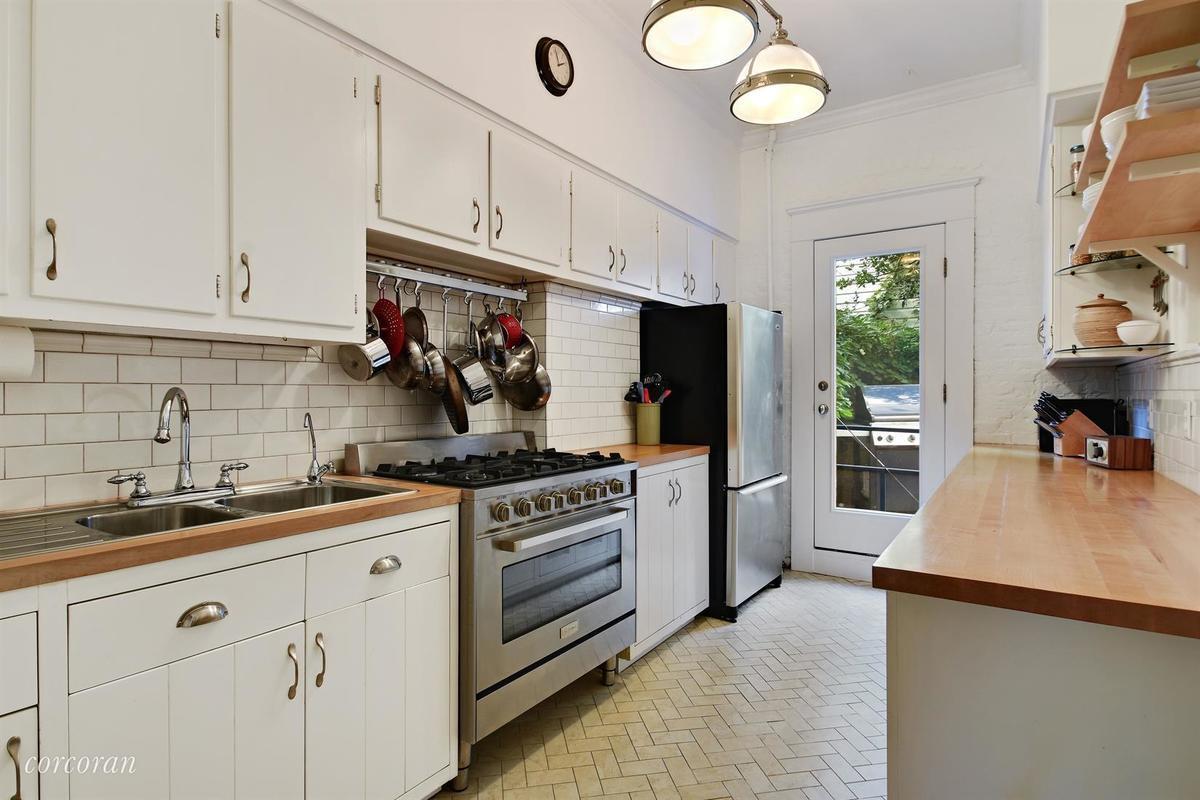 The layout offers everything I'd ever dream of. There's just so much room for living. Off the kitchen, there's a sweet little garden where I am already imagining myself drinking my morning coffee. Full disclosure: I will be late to work most days, 'cause I'll be taking my sweet time.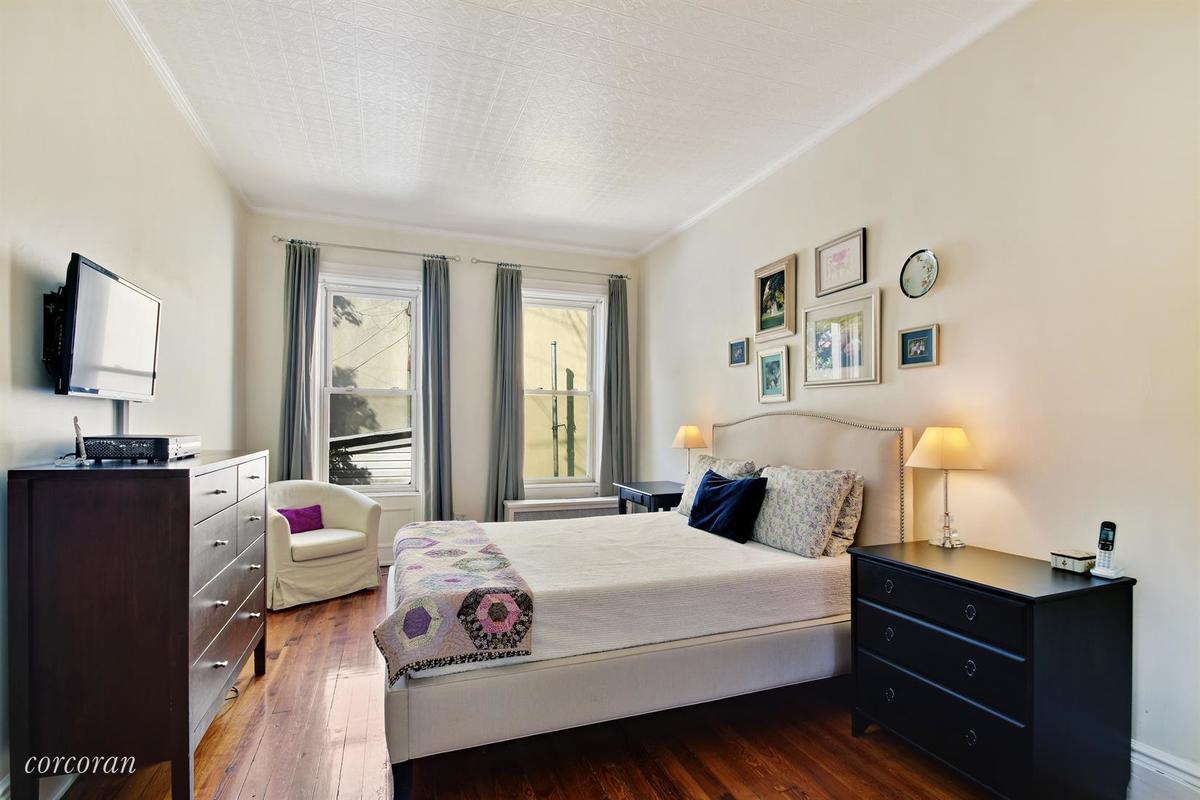 Upstairs, there's both a dressing room (I actually never even dreamed of this, but I've got a voluminous coat collection that could use some more breathing room) and an office off the master bedroom. Maybe I'll just work from home! The finished basement completes the picture of perfection, offering a full rec room, workshop (didn't dream of that one either) and a full laundry room.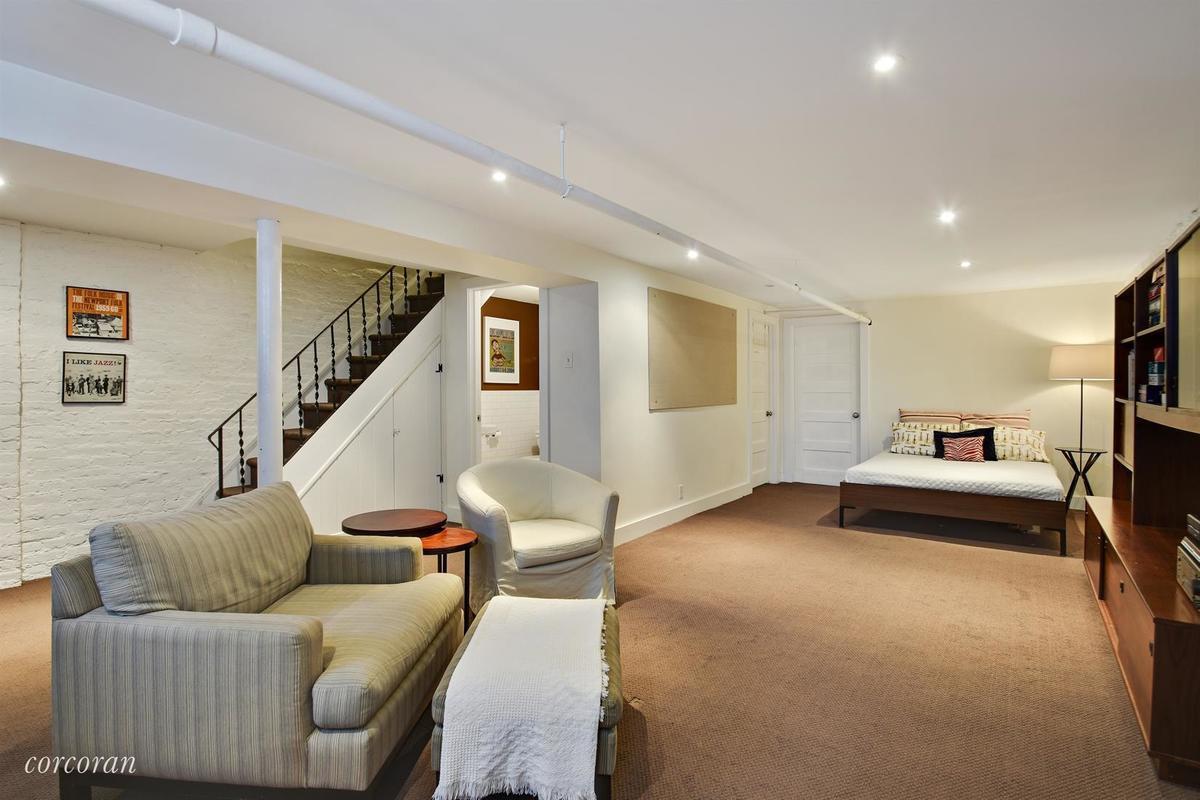 Recent Reno Guarantees Instant Gratification
Sweetening the deal for me is this place is turn-key. I'm not one for monolithic mega-projects. I am a millennial after all and I want instant gratification, immediately. No waiting for years for a gut reno to be completed for me, thank you very much! And at this place, everything from the kitchen appliances and simple country cabinets to the understated pendant lighting and the shining refinished floors is sparkling new.
All I need to do is just show up at the this little charmer's doorstep with my pillow and my running shoes and I'll be right at home.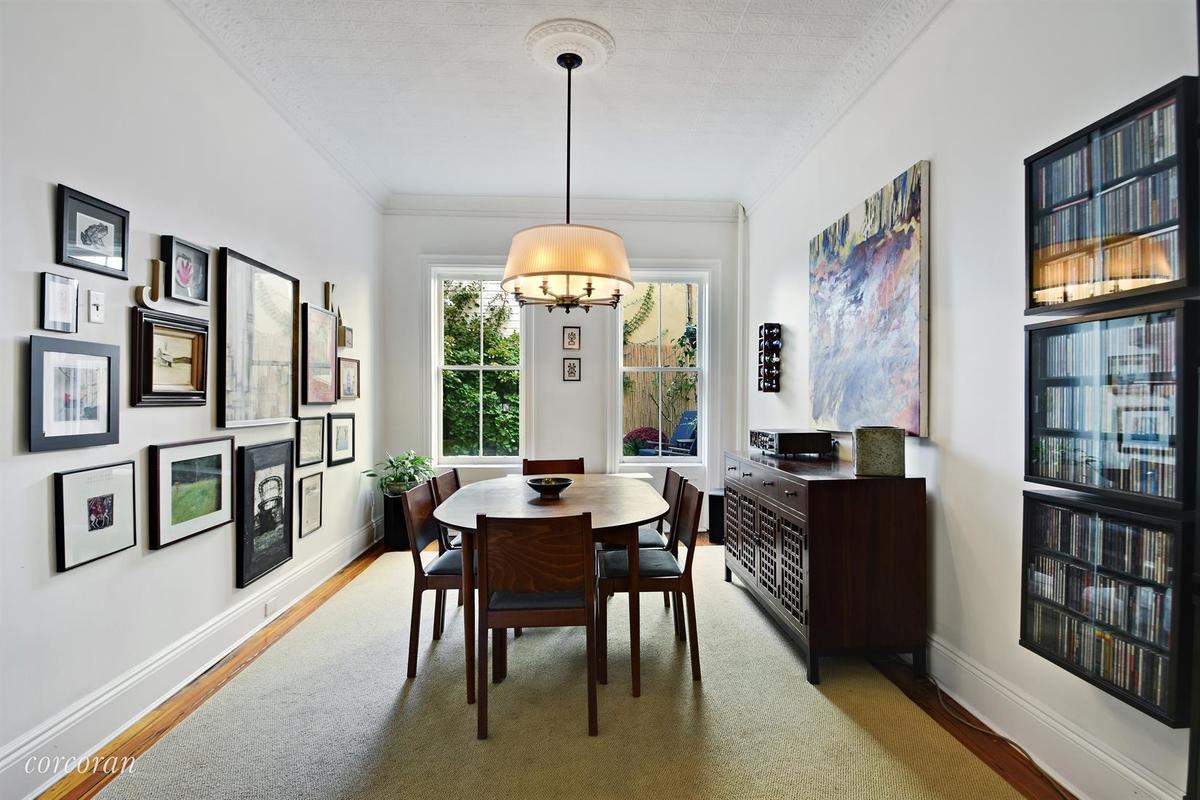 —
Hey, why not like StreetEasy on Facebook and follow @streeteasy on Instagram?
Related: