This week, StreetEasy is putting a spotlight on one of NYC's most iconic styles of homes: the townhouse. Historic or modern, big or small, we'll be looking at five of these beloved homes currently on the market — townhouses we think are among the most special in NYC.
While many townhouses in NYC come at a luxe price point, this carriage house at 23. Cornelia St. was too spectacular, and too unlike anything else on the market, not to be included. This listing is represented by Deborah Grubman, Laurence Carty and Markus Buchmeier of the Corcoran Group.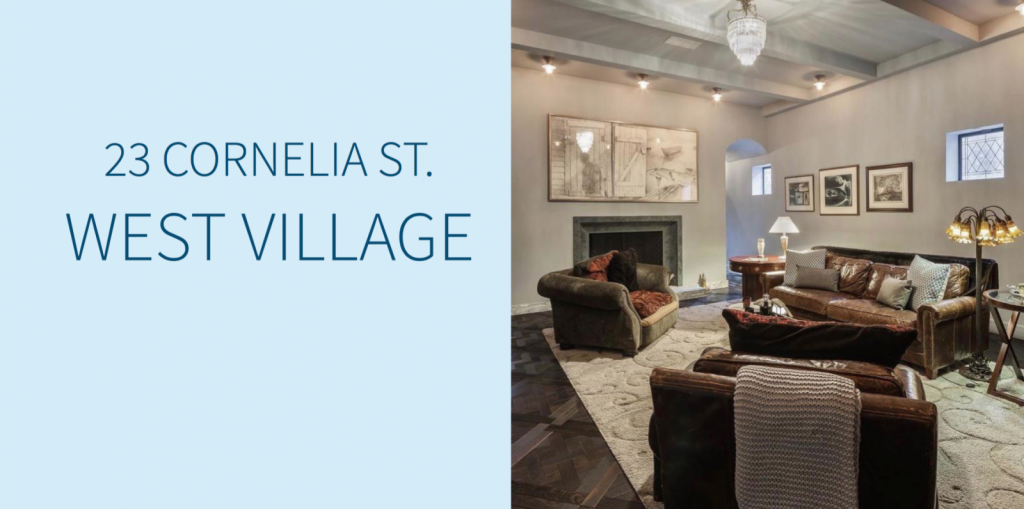 The home was built in 1912. Before its incredible transformation, it was used as a laundromat and garage. Located on a small block on Cornelia Street (which, according to Vogue, was laid out in 1794 and named after the owner's granddaughter), the home is 21 feet wide and more than 100 feet long with five stories. Taylor Swift lived here for one year in 2016, while her Tribeca townhouse was undergoing renovations.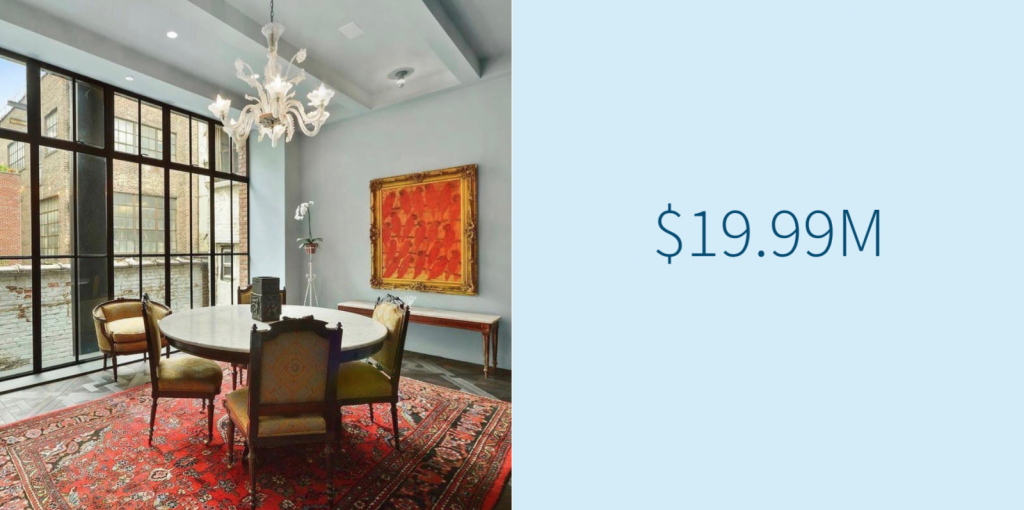 Assuming a 30-year mortgage with 20 percent down ($3,999,000), monthly payments are estimated to be $76,739 per month. That includes the mortgage payment ($76,091) and monthly taxes ($3,648).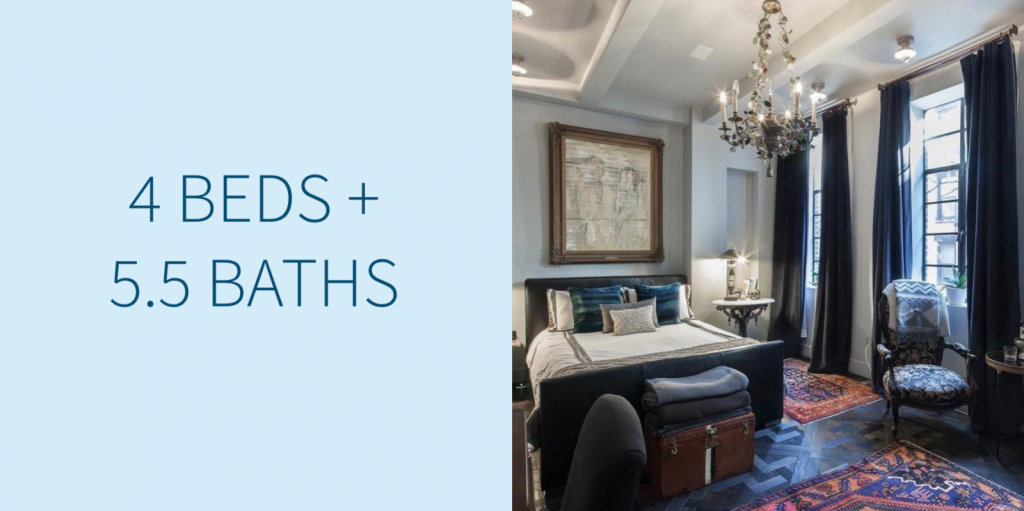 The home also features a private garage, three original fireplaces, and both rear and front terraces (18 by 28 feet and 15 by 18 feet, respectively), which offer unobstructed views of the West Village and Greenwich Village.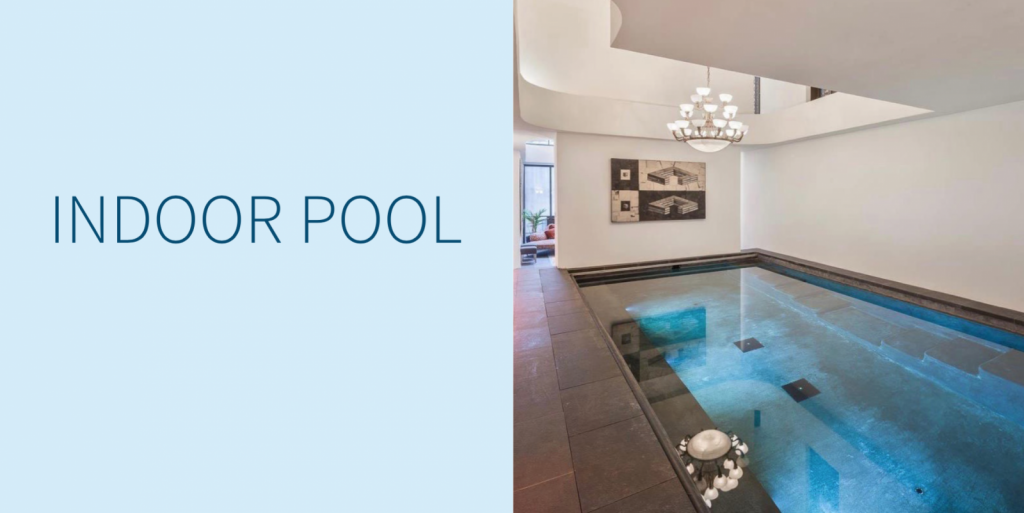 Added during the home's recent renovations, the indoor pool is 30 by 5 feet and 5.5 feet deep. Additional one-of-a-kind amenities include double-height ceilings, antique Parisian bricks in the dining room and a Murano glass chandelier.
Want to see more? Take a look at the listing at 23 Cornelia St.
Represented by Deborah Grubman, Laurence Carty, and Markus Buckmeier at The Corcoran Group.
—
Hey, why not like StreetEasy on Facebook and follow @streeteasy on Instagram?
Related: