Most days we are reporting on news of affordable housing lotteries for renters, but today, the affordable housing news is around condo sales.
That's right! For some lucky New Yorkers, 11 condos will be made available for purchase at the brand-new 242 Broome Street development in the Essex Crossing mega project. Those who qualify can apply to this affordable housing lottery with apartments starting at $224,861. This luxury condo building offer marks a sensational opportunity not only to be part of this re-imagined Lower East Side that Essex Crossing represents, but an incredible entry point at below-market rates.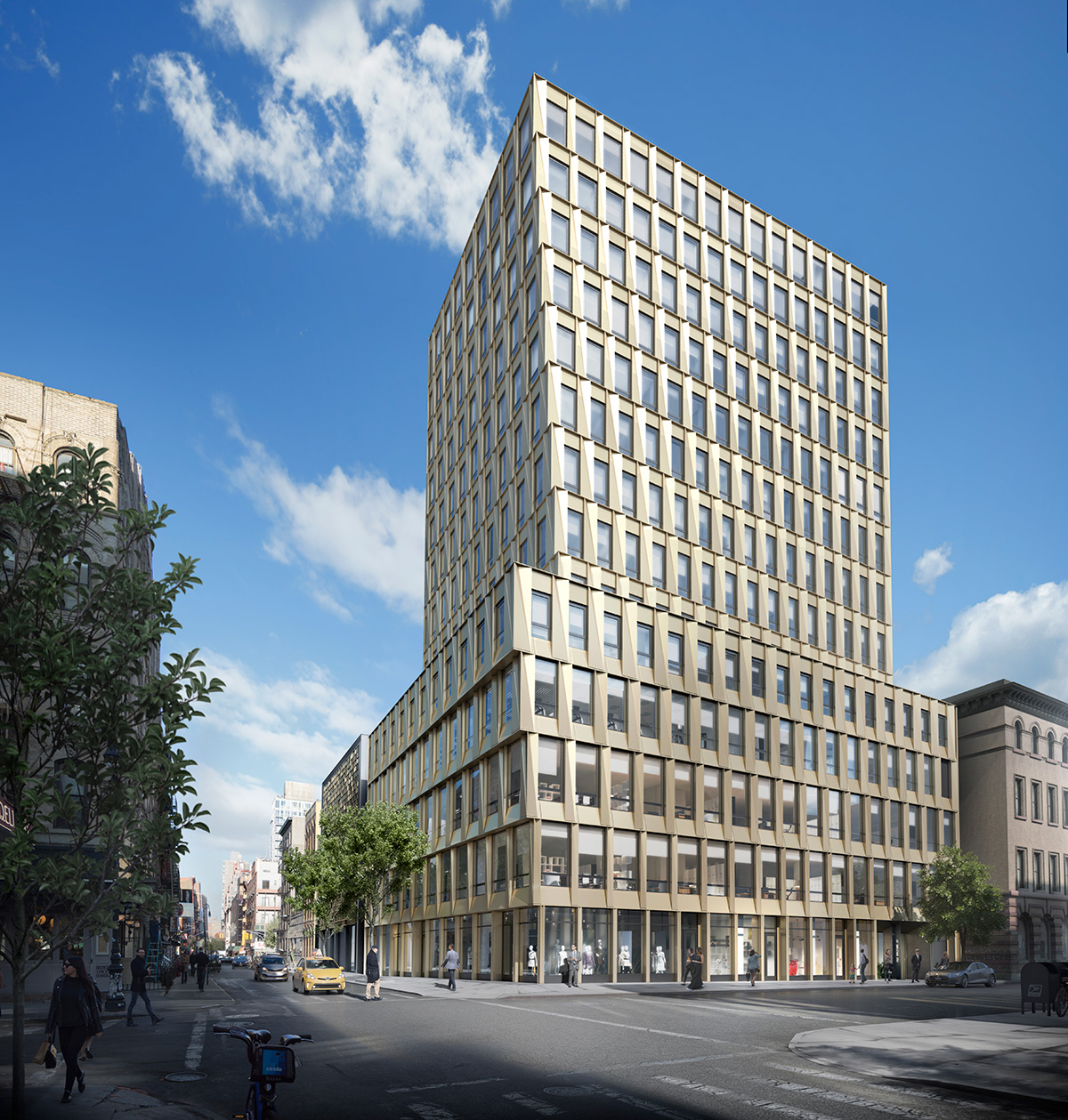 The lottery is now open for anyone earning 125 percent of the area median income, which ranges from $65,000 for a single person up to $138,375 for a 6-person household. The purchase prices range from $224,861 for a 1-bedroom unit in the SHoP Architects-designed building — the only condo building in the Essex Crossing redevelopment — up to $331,703 for a 3-bedroom unit.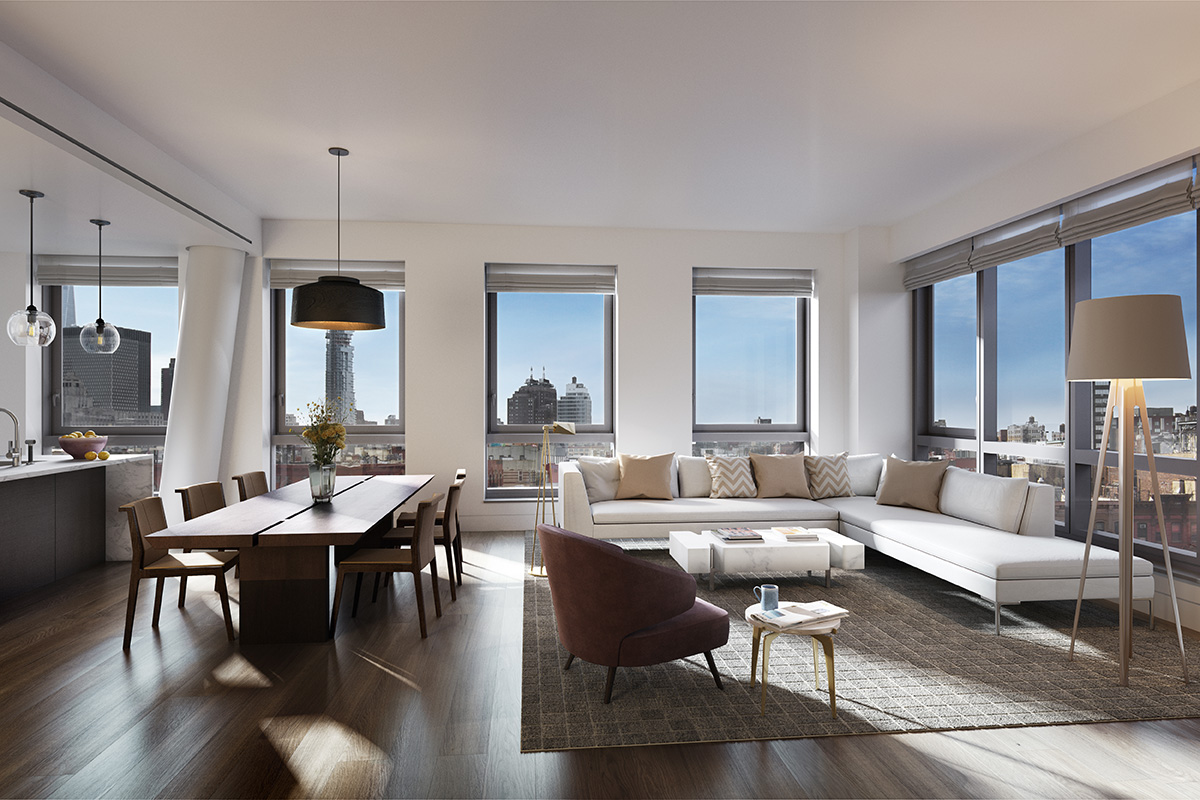 The market rate prices for 242 Broome range from $1.3 million all the way up to $7 million, so there is really no way to underplay the incredible buying opportunity this unusual lottery represents. The 14-story building contains a total of 55 condo units, with many building amenities.
Even more enticing: 242 Broome is one of three Essex Crossing buildings that will be directly connected to the new Market Line, a sprawling market that will be the new home of the original Essex Street Market. That puts food, galleries, work space and a beer garden within steps of 242 Broome.

How to Apply for the Lottery
Eligible applicants will be required to have 10 percent of the purchase price available for down payment. That means for the lowest price ($224,861), you would need $22,500. Applicants who meet income requirements can request an application by mail by sending a self-addressed envelope to: Essex Crossing Site 1, c/o Delancey Street Associates at 419 Park Avenue South 4th Floor, New York, NY 10016.
Informational sessions about the lottery and Essex Crossing are scheduled for Dec. 12 and Jan. 16 from 6:30 to 8 p.m. at Seward Park High School Auditorium, 350 Grand Street, New York, NY, 10002. Seminar attendance is not mandatory to purchase a condominium.
Applications for the lottery must be postmarked by Jan. 31, 2018.

—
Hey, why not like StreetEasy on Facebook and follow @streeteasy on Instagram?
Related: